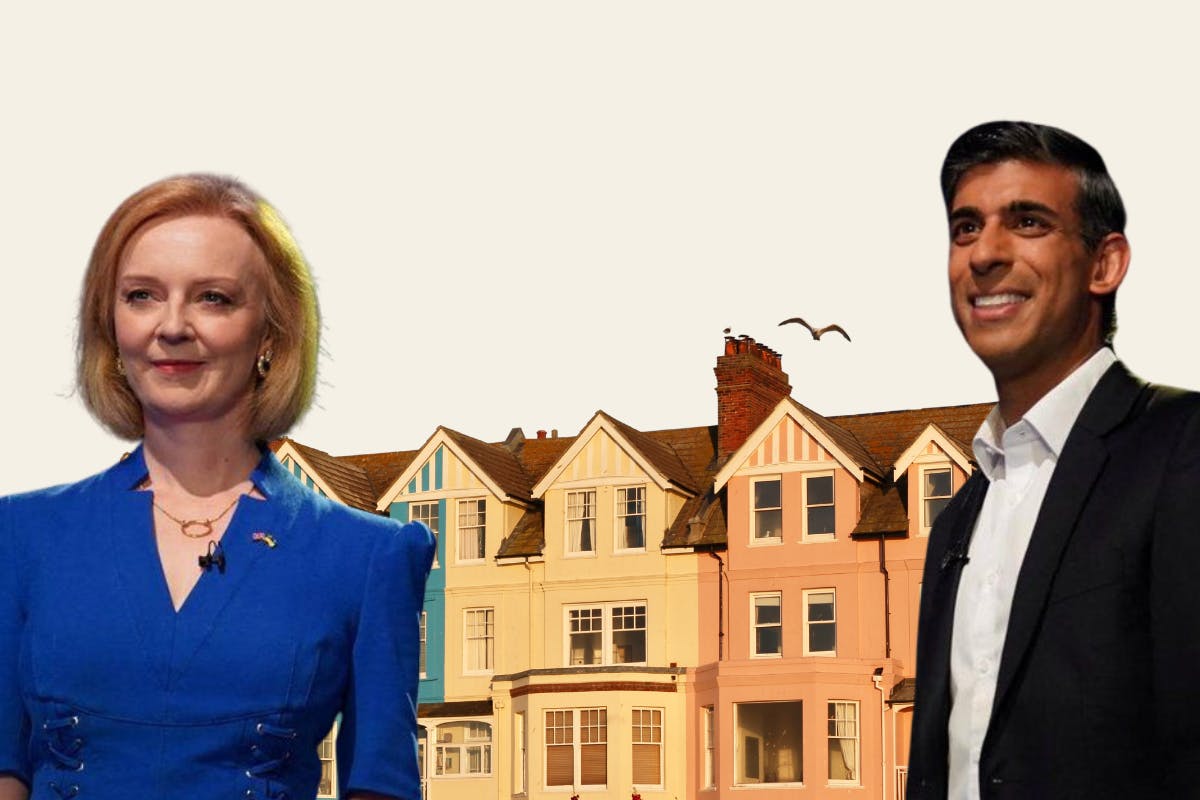 Rishi Sunak vs Liz Truss On Housing Policy
Last Updated
14 December 2022
With the race for Tory leadership reaching boiling point, let's take a deeper look into both candidates' policies on housing.
With the race for Tory leadership reaching boiling point, let's take a deeper look into both candidates' policies on housing.
What's the difference between the two? Will any substantial change be made? What does it all mean for those looking to get on the ladder? Let's take a look.
In the red corner it's...Liz Truss. Is it good news for first time buyers or a catastrophe for housing supply?
Foreign secretary Liz Truss has pledged to help "millions of renters buy their first home by making it easier to prove that they can afford a mortgage". This pledge hits at the current lender criteria that limits buyer's borrowing to 4-5 times their income. Whilst many renters can afford a mortgage, only 6% can actually access a mortgage due to strict lender criteria. Truss plans to loosen lender criteria by allowing rent payments to form part of the affordability assessment to getting a mortgage.

Truss also plans to scrap the current national housebuilding effort (that she describes as "Stalinist") that are being undertaken by the government. The government has committed to building 300,000 new homes by 2025 - a target Truss plans to bin. Instead local councils will get to decide how many new homes to build - something that has met apprehension as this is likely to massively reduce efforts to grow the housing market at a critical time.
In the blue corner it's...Rishi Sunak. Is he an eco-warrior or could this be a cost of living nightmare?
Sunak hasn't mentioned much in terms of loosening lending criteria to support first time buyers, but has pledged to stop building new houses on the green belt. The former chancellor claims that more homes can built on brownfield land, and that more should be done to protect the countryside and British landscape by preventing building on the green belt (a pledge arguably designed to appeal to grass root Conservative voters).

This has been met with a fair amount of criticism within and outside of the party. Green belt land has only been reduced by 196km since 2014, so it's unlikely that continued housing efforts would occupy the land entirely. Critics also argue that these plans would make homeownership more unattainable whilst pushing up the cost of living - forcing more people into lower paying jobs. However, Sunak has had a fair amount of support from countryside charities. They see his proposals as a key way to conserve the countryside, and are critical of the government's current approach to building homes, claiming that it's "eating into the local countryside" whilst not providing housing that is sustainable or affordable on these green belt areas.
Looking for a way onto the property ladder? Try Tembo
We're the UK's Best Mortgage Broker.
Get a mortgage