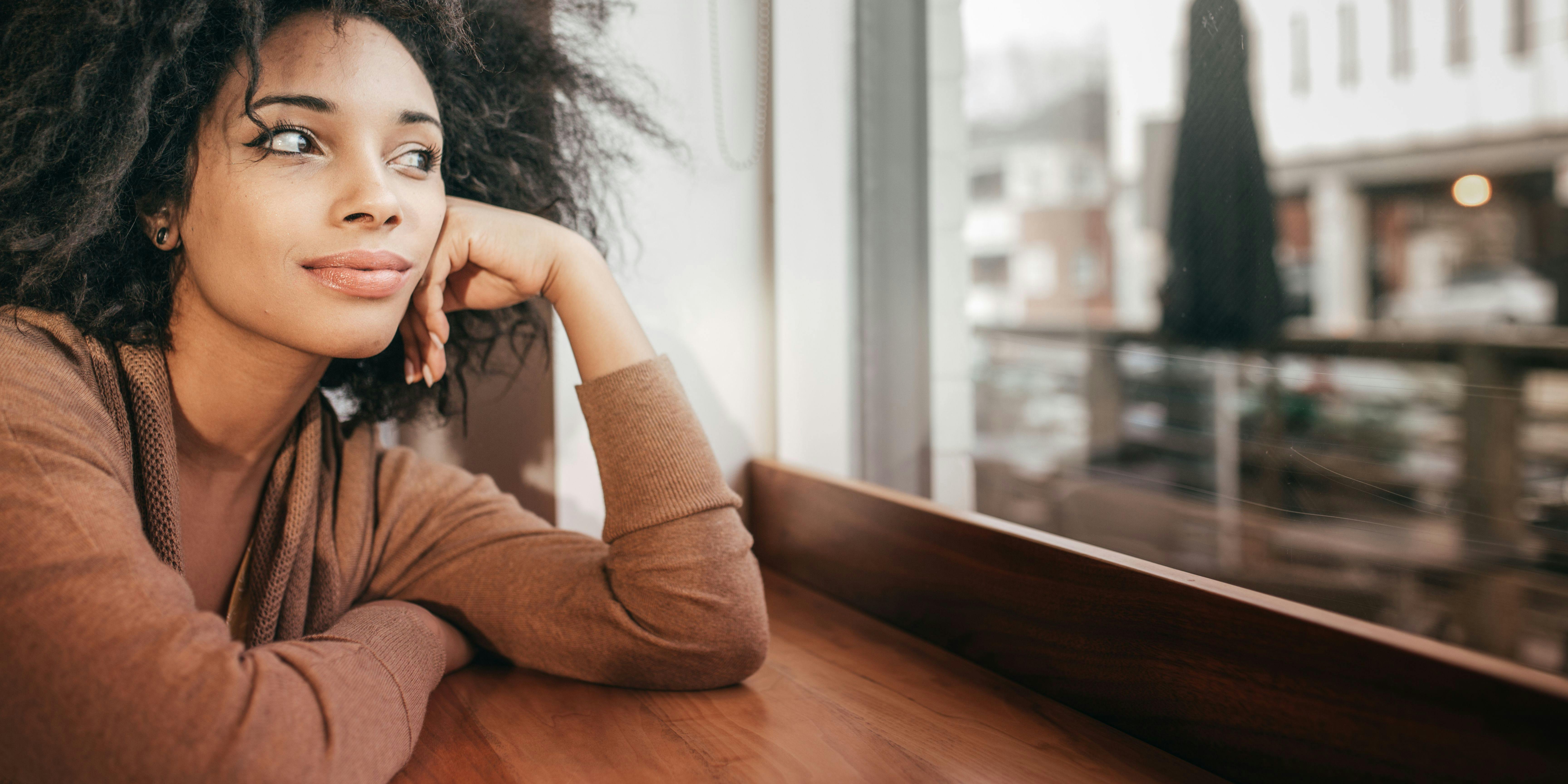 Is now a good time to buy a house?
Last Updated
2 October 2023
Will house prices drop in 2023?
It was estimated that house prices would drop by 5% in 2023, with some predicting an even larger drop. At the moment, the most recent data shows that house price growth is slowing down - in September 2023, house prices were 0.5% lower than a year ago, with the average UK house now costing £265,100. For many, even a small slow down in house price growth will make getting on the ladder more affordable, making 2023 the year to buy. In fact, the average discount buyers are getting to asking prices has increased - now it's 4.2% - £12,125 off the original price. So if you're wondering if it is the right time to buy, making the move now could mean you can negotiate a price reduction.
If you are thinking of making the leap to homeownership, it's worth getting in touch with a mortgage broker to find the best option for you. As most mortgage offers are only valid for 6 months, you want to ensure you've got the best offer for your situation to boost your buying budget and get a deal done, otherwise you could risk renegotiating a new deal at a higher interest rate later down the line.
When is the best time to buy a house?
Historically, spring and autumn are the busiest period in the year for buying a house as there are more houses available, and people are eager to get the ball rolling if they've decided this is the year to get on the ladder. Summer and winter tend to be quieter, so these can be good times to buy a house when there is a dip in people house hunting. When there is less demand, you could find you're able to bag a bargain.
However, during uncertain economic times buying a house can feel more risky, regardless of the time of year. Soaring inflation and rising mortgage interest rates may make you think that right now is a bad time to buy a house. However, if you can afford to get a mortgage now, don't let scary headlines put you off. Right now, there is less buyer competition as people are resistant to take the plunge, and with house prices slowing down you could negotiate a lower house price.
Should I buy a house now or wait until 2024?
Whether you should buy a house now or wait until 2024 depends on how urgently you want to own your own home. We predicted that mortgage interest rates should stabilise in 2023, returning to a level typically seen before the pandemic around the 4% - 4.5% mark. There is already signs of the tide turning, as although interest rates began to rise earlier in the year, since the start of August they have been slowly falling.
This is because the Bank of England (BoE) has increased its base rate 14 times in a row, causing lenders to increase their mortgage interest rates in response. This will make monthly mortgage payments more expensive, which could mean 2023 is not a good time to buy a house. However, there is no guarantee that rates won't rise further, so if you are in a position to buy now it could be better to get on the ladder sooner instead of waiting until 2024.
However some homeowners, especially those who locked in a low 1-3% fixed rate during the pandemic, may find it hard to remortgage onto a new deal or move to a new property. If this is you, it's worth speaking to an affordability expert to see how you could make your repayments more affordable.
Read more: What to do if you can't remortgage?
Top Tip
Many lenders factor future rate rises into their mortgage products when they 'price' (set an interest rate on a fixed-term mortgage), so changes to the base rate in 2023 won't necessarily result in mortgage interest rates increasing too.
While this may sound disheartening, rising interest rates could make 2023 a good time to buy a house. Because there are fewer home buyers enquiring at the moment, this reduces the demand in the market, which in turn could lead to lower house prices. The BoE has also warned it may increase the base rate further to curb inflation, meaning house prices could fall even more in 2023. 
Another factor to consider is the impact of rising interest rates on rents. If mortgage interest rates continue to rise in 2023, this will have a knock on effect on monthly rental prices. This could see you spending more on rent than you'd spend on mortgage payments. Owning your own home could mean you'd be spending less each month, as well as building equity in a property you own and giving you stability in an uncertain market.
Read more: Should I rent or buy a house?
Whether you are struggling to save up for a house deposit, or want to find a way to make monthly repayments more affordable, Tembo can help. Our award-winning team of mortgage experts can help you find a solution that suits your situation and boosts your mortgage affordability. To get started, all you have to do is create a free plan on our homebuyer platform.
Why Tembo?
We help buyers, movers and homeowners discover how they could boost their affordability in 3 simple steps. It's why we're the UK's Best Mortgage Broker.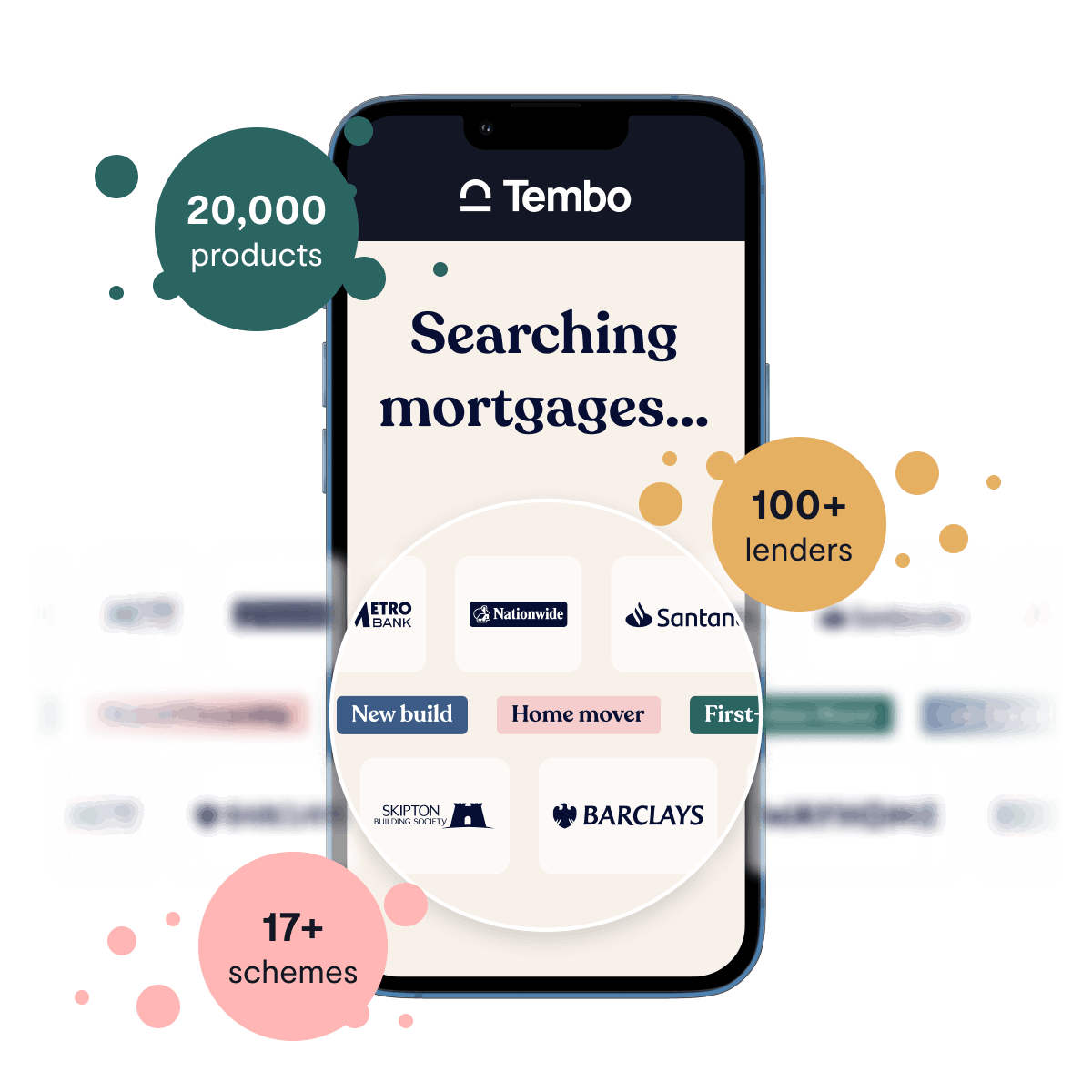 Should I buy a house now?
Now could be the time for you to buy a house. People often spend more on rent than they would do on mortgage payments, so owning your own home could actually mean you'll be spending less each month than currently, particularly if mortgage rates decline later on. If house prices also continue to fall in 2023, this will mean you can borrow less for a mortgage, too. You might have to move quickly to take advantage of the lower house prices however. If mortgage rates fall, this could increase the demand for houses.
Owning your own home can also give you more stability. You won't need to worry about being evicted by your landlord, and you can decorate your new home however you like. The sooner you buy your own home, the sooner you can also start paying off your own mortgage instead of your landlord's. According to a report by the Intermediary Mortgage Lenders Association (IMLA), paying a mortgage rather than renting could leave buyers on average £352,500 better off over the next 30 years - even if house prices don't rise.
Head to our Compare Page to see today's best mortgage rates.
Get on the ladder in 2023 with Tembo
We've helped thousands of first time buyers and home movers discover their true buying budget through our smart tech and award-winning team. Create a free Tembo plan to find out how we could help you boost your budget.
Get started
Should I buy a house or wait for recession?
Waiting for a recession to buy a house can be risky. House prices might fall, but your financial situation could change too. Recessions can lead to redundancies, making it harder for people to get a mortgage — even if they'd been saving for a long time. There's also no guarantee that a recession will happen at all. If it does, its impact on property prices might not last long enough for you to buy a house. 
Instead of waiting for a recession, there are options out there to improve your mortgage affordability and boost your buying budget so you can buy sooner. Working with over 100 mortgage lenders, our team of mortgage experts specialise in helping buyers get a place of their own, even in uncertain times. To find out what options you might be eligible for, create a plan today. It's free, takes 10 minutes to complete and there's no credit check involved.
Should I rent or buy a house?
There is no correct answer in the rent vs buy debate. It might be you've had bad luck with landlords in the past, or you want a home that's 100% yours. Whatever the reason, a lot of people dream of having a place of their own. However, renting often gets a bad rep, even though some people are better suited to renting than buying. The best option for you depends on your goals and finances. Here are a few things to think about:
Reasons to buy a home:
Mortgage payments can be cheaper than rent, particularly if you put down a large deposit or use a guarantor.
You'll have the freedom to decorate and make home improvements. Wave goodbye to losing a portion of your tenancy deposit every time you hang a picture on the wall!
You'll own the home in full one day. If you don't want to be paying rent in retirement, home ownership could be right for you.
You can use the equity in your home for other things. Whether you want to travel the world, pay for home improvements or help your own children buy a house, the equity in your home can be a powerful tool.
Reasons to continue renting:
If you don't like staying in the same place for too long, renting will give you flexibility.
Your landlord will take care of repairs and maintenance for you. So you won't need to spend thousands replacing that dodgy boiler, or fixing that leaky ceiling.
You can avoid upfront home buying costs. When buying a house, you need more than just a deposit and good income. You'll also need to set money aside for solicitor fees, mortgage fees, surveys, valuations, and potentially stamp duty.
You can use your money for other investments. You don't need to be a homeowner to build wealth. Investing in the stock market has a much lower barrier to entry (no deposit needed) and can generate a larger return in the long run.
Should I buy a house or save for retirement?
Buying a house and saving for retirement at the same time can be a challenge, especially if you don't have lots of money to spare. Since you'll probably want to buy a house before you retire, you might be tempted to pause your pension contributions until you've got your keys. 
The problem with this strategy is that once you've moved in, you'll probably want to spend money on furniture and decor. You'll need money for repairs, maintenance, bills and insurance. Years could pass by before you feel financially comfortable enough to save for retirement again. 
Saving for retirement is important and the sooner you start saving, the less you'll have to contribute to your pension pot each month. If you're employed, it's a good idea to put enough into your pension to make the most of your employer's contributions. Anything you have left to save after this amount could go towards your house deposit. 
Read more: How much do I need for a house deposit?
If you're not sure what to do, it may be worth opening a Lifetime ISA (LISA).  You can save up to £4,000 a year into a LISA and the government will boost your savings by 25% ⁠— but you can only use the bonus towards your first home or retirement. This'll give you the flexibility to save for both goals in one place, without committing to one or the other. You can learn more through our Lifetime ISA guide and read about the Top 10 Lifetime ISA providers here.
Should I buy a house or start a business?
If you've got a business idea you're really passionate about, you might be wondering whether to prioritise starting a business over buying a house. Getting a mortgage when you're self-employed isn't impossible, but it can be a challenge. So if you're currently in full-time employment and you think you'll be able to buy a house soon, it may be worth waiting until you've moved in before starting your business. 
Alternatively, you could start your business as a side hustle alongside your current job. That way you've still got enough money coming in to get a mortgage, but you're making progress on your business dreams too. Good luck!
Want to know how much you can borrow on your current income?
Type your details into our mortgage calculator to find out how much you could get for a mortgage. We can then help you weigh up your options to boost your buying budget.
Mortgage Calculator
Should I buy a car or a house?
Whether you should buy a car or a house all depends on your personal circumstances. Buying a car is very different to buying a house. The value of property tends to appreciate over time, but cars quickly depreciate in value. Cars are rarely a good investment, but they can be a good lifestyle choice. 
If you live in a remote area, a car can give you freedom. If you hate public transport, it can also help you save time and reduce stress. If you can't work from home, having a car might widen your job opportunities and allow you to increase your salary. This in itself could make it easier to buy a house later.
If you've been saving for a house for a while and you're not far from achieving your goal, it may be worth waiting until you've got the keys to your own place before buying a new car. It's all about working out what's most important to you.
Should I buy a house with my parents?
It can be hard to get onto the property ladder without the Bank of Mum and Dad, so if you're single, struggling to save a deposit, or you're on a low income, you might be wondering whether to buy a house with your parents. 
Thankfully, your parents and grandparents don't have to be millionaires willing to give you large sums of money. There are a number of alternative ways to get on the ladder, such as guarantor mortgages and family assisted options. These include:
Income Boost
If you've managed to save a house deposit but lenders won't give you a mortgage big enough to buy the home you want, an Income Boost could be the key to all your problems. 
In a nutshell, it involves adding a parent's income to the mortgage application alongside your own. This can make it easier to pass lenders' mortgage affordability checks and give them the confidence to offer you a bigger loan.
Deposit Boost
If you're struggling to save a deposit, a Deposit Boost could be just the thing you're looking for. To be eligible for a Deposit Boost, you'll need the help of a home-owning friend or family member who's willing to release equity from within their property and put it towards your deposit as a gift.
Family Springboard mortgages
A family springboard mortgage makes the most of a relative's savings without taking their money away from them forever. Instead of giving you a deposit as a gift, your family member will need to lock their savings away in an account held by the lender for a set period of time. 
If you make your mortgage payments on time each month, your booster will get their savings back (plus interest) at the end of the agreed term. Take a look at our guide to springboard mortgages to learn more. 
Dynamic Ownership
With Dynamic Ownership, you and up to five others can purchase a property together as co-owners. Each owner will hold individual equity in the home, and everyone's contributions are tracked over time so each person's share is kept clear and fair. This can be a great alternative to renting if you and your friends or siblings are at a similar life stage. 
You can also co-buy with a parent. With Dynamic Income Boost, like a standard Income Boost your parent's income will be added to the mortgage application, but they will also contribute to the monthly repayments in return for equity in the home. They can also choose to put down a deposit to the home, again for equity in the property, which we call Deposit Loan.
Discover all the ways you could boost your budget
With a Tembo plan, you'll get a personalised recommendation on what specialist buying schemes you're eligible for. Find out how much you could boost your buying budget through one of these schemes by creating a free plan today.
Get started