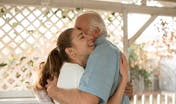 Boost your mortgage with a gifted deposit
With a Deposit Boost, a loved one can release a sum of money from their property to add to your existing deposit instead of relying on cash savings. With a larger deposit, you can get a more affordable deal (our data shows you could save on average £14,000 in interest over a 5- year term), or a bigger mortgage. If you don't have any deposit, their gift can help you get a mortgage without having to put money aside yourself.
Find out about Deposit Boost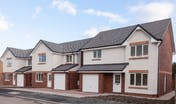 Buy your new home with a 5% deposit
Saving a large enough house deposit can take time, and for many is simply too hard to do. Luckily, there is a way you can purchase a new home without needing a large proportion of a property's value. Through the Deposit Unlock scheme, you can buy a new build home with just a 5% house deposit, making it easier to get the keys to your new home. At Tembo, we have access to all the lenders that provide this scheme to find you the best deal.
Learn about Deposit Unlock