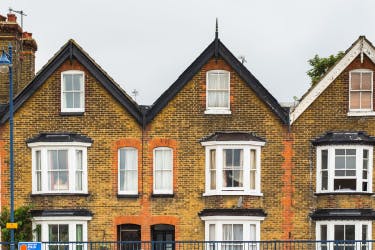 How to get a bigger mortgage
Last Updated
1 November 2023
How big of a mortgage can I get?
As a general rule, most lenders will multiply your income by 4 to 4.5 to work out how much you can afford to borrow for a mortgage. But there are ways to increase what you can borrow, which you can read more about below. If you're buying a home with your partner, family member or a friend, the lender will assess your affordability based on your combined income, meaning you'll be able to borrow more than if you were to apply alone.
For example, if you earn £30,000 a year, this means you're probably looking at a standard mortgage of between £120,000 and £150,000. This, plus any money you've put aside for a house deposit, is the total property price you can afford to buy. If you buy with your partner, and have a combined income of £55,000, then you're likely to get a mortgage between £220,000 - £247,000.
When you apply for a mortgage, the mortgage lender will carry out a number of affordability checks before giving you a loan. They'll look at your income, house deposit, credit rating, any existing debts, and other financial responsibilities to work out how risky you are as a borrower, and how much you can afford to borrow.
Need to know
If you're putting down a small house deposit, you're self-employed or you've struggled with debt in recent years, mortgage lenders may reduce the loan amount you can borrow
How to get approved for a higher mortgage loan
If your credit rating is good and you're putting down a bigger house deposit, you may be able to get a mortgage loan of 5 times your salary. Or, if you earn over a certain amount or have a job in a professional role (think doctor or solicitor) or a 'blue-light' role (think paramedic or police officer), you may be able to qualify for a higher lending scheme, letting you borrow up to 5.5 times or even 6.5 times your income.
But these schemes tend to have stricter eligibility criteria, making them harder to qualify for. Working with a mortgage broker can help you see if you are eligible for any enhanced borrowing schemes, or ways you can boost what you can borrow.
What types of income do lenders accept?
Having a reliable salary can be really helpful when applying for a mortgage, but lenders will consider other forms of income too. These are the most common types considered:
Basic salary income
Self-employed income
Child benefits and working tax credit
Pension income
Rental income from a buy-to-let property
Do mortgage lenders take bonuses into account?
Some lenders will include commission, overtime or bonuses into their mortgage calculations. But since these types of income aren't always guaranteed, and can fluctuate from one month to the next, most lenders won't accept 100% of that commission. You'll also need to evidence that it's not a one-off, by showing that additional income coming in over a longer period of time.
What else will lenders take into account?
Mortgage lenders will also check that you can afford the loan alongside your other responsibilities. They'll look at your bills, debt payments, and monthly expenditure. Their checks might also include:
Council tax
Utilities
Phone contracts
Student loan payments
Transport costs
Childcare
School fees
Car finance
Credit card bills 
How to get a bigger mortgage
There are a few ways you can get a bigger mortgage, even on a low income. As well as ensuring your credit score is immaculate and you've paid off any debts, the two most common ways to get a bigger mortgage are to increase how much you put down for a house, or to increase the total income which your mortgage affordability is based on. 
You can increase the size of your deposit yourself by saving more, but this can take a number of years. In fact, on average it takes someone almost 10 years to save up for a house deposit. It's not surprising that over half of first time buyers rely on family support to speed up getting their first home.
However, for a lot of families it's simply impossible to give large lumps of cash to their children to help them get on the ladder. This is where Deposit Boost comes in. Deposit Boost involves unlocking equity from a friend or family member's home and putting it towards your deposit.
This gifted deposit can be used to top up what you already have, or it can make up your whole deposit. With a larger house deposit, not only will you be able to borrow more, but you can access better mortgage deals. In fact, our data shows that you could save on average £17,000 over 5 years by accessing lower interest rates.
Read more: What are mortgage interest rates and what is a good interest rate?
How Does A Deposit Boost Work?
If your family does have cash savings but are wary of giving them away, one solution could be a Family Springboard mortgage. This is a type of guarantor mortgage, where your loved one puts 10% of the property's value as cash in a savings account, which is used as security by the lender. If you miss any mortgage repayments, these savings will be used to cover the cost. As long as you pay all of your monthly payments on time, your family member will get their savings back, plus interest, after a set term.
Perfect For You: How To Talk To Your Family About Money and Inheritance
Another way to get a place of your own with a small deposit is to use a scheme that accepts a low deposit. Through the Deposit Unlock scheme, you can purchase a new build home by only putting 5% of the property price down. However, this only applies to selected properties, so it's a good idea to talk to an expert who knows all of the participating builders, like our team.
Why Tembo?
We help buyers, movers and homeowners discover how they could boost their affordability in 3 simple steps. It's why we're the UK's Best Mortgage Broker.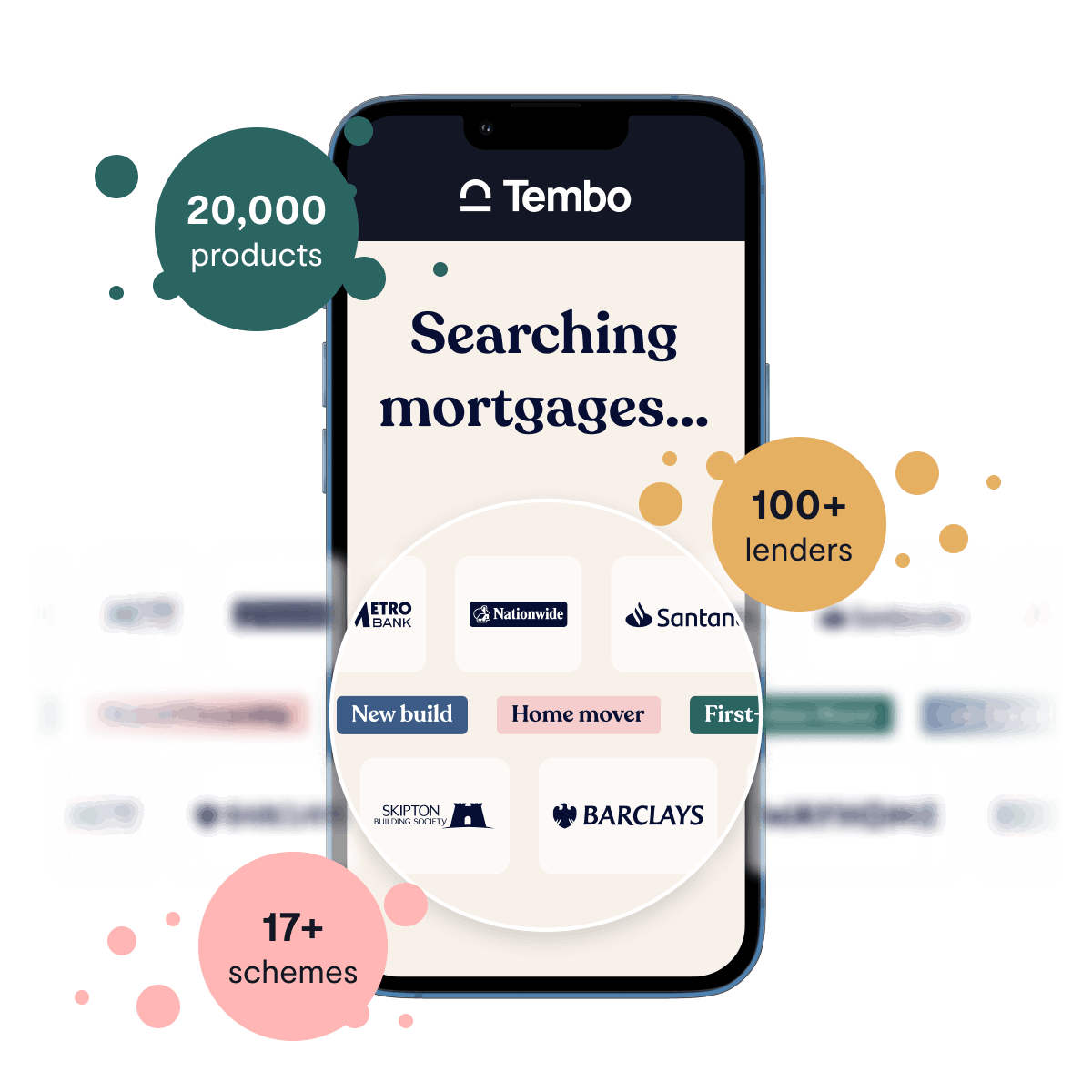 You can also get a bigger mortgage by increasing the total income which your mortgage affordability is based on. Normally, this is done by adding a family member to the mortgage, or buying with friends or relatives as co-owners. 
With an Income Boost (also known as a Joint Borrower Sole Proprietor mortgage), you can add a relative's earnings to your mortgage, which the lender uses as security. With a higher combined income, you can borrow more for a property purchase. You will still be the sole owner, but if you are unable to make any of the monthly repayments, your family member will be required to step in to cover the cost.
How Does An Income Boost Work?
If you and your friends or relatives want to buy a home as co-owners, another option is to buy together with a joint mortgage. This is called Dynamic Ownership, which allows you to get a mortgage with up to five others. Each owner will hold individual equity in the home, and your share is based on what you contribute to the property over the years. If your co-owner wants to sell up later down the road, they can cash out when it suits them.
You might also like: Mortgage Tips For First-Time Buyers.
"Being a sole applicant, my income was not enough…With an Income Boost I could get a larger loan size…I couldn't have done it without it."

Struggling to afford a property by herself, through Tembo Grace was able to get an Income Boost from her uncle to get a place of her own.
Grace, Income Boost customer
How to get a bigger mortgage without family help
If you don't have a family member or generous friend who can help you get a bigger mortgage, there are still ways to boost how much you can borrow. If you have a professional job, such as a doctor, or earn over a certain amount, you could get access to a higher lending scheme that allows you to borrow up to 5.5 x times your salary. 
Another option is shared ownership. Technically, shared ownership doesn't involve taking out a bigger mortgage. In fact, it involves a smaller one — without having to settle for a much smaller home in a less desirable area. It can be a clever way to get on the property ladder if you're unable to get the mortgage you need and you don't have a friend or family member who can help you.
Instead of buying a house in full, shared ownership lets you get a foot on the ladder by buying a share of a property and paying rent on the rest. As you're only buying a percentage of it, you don't need as big a mortgage or deposit as you would if you were buying it in the traditional way. Over time, you can 'staircase' your way to buying more of the property, until you own it fully.
Lastly, you can use a private equity loan to top up your house deposit with an additional loan. This is called a second charge mortgage, which is secured against your home. The equity loan provider will offer you the additional capital you need to fill your affordability gap, in return for a stake in the property.
So there are plenty of ways to get a bigger mortgage, more than you might have thought of!
Can mortgage brokers get you a bigger mortgage?
Mortgage brokers may be able to help you get a bigger mortgage, as they can search from a wide range of deals including higher lending schemes to find all the products which you are eligible for. If you meet the qualifying criteria for these schemes, then you could get a bigger mortgage, however the amount a lender will offer you is also impacted by other factors like your credit score and affordability.
By creating a free Tembo plan, our smart technology will generate a personalised recommendation of how you could boost your buying budget by looking at schemes from over 100 mortgage lenders. One of our expert mortgage advisors can then chat you through the options, and help you move through each stage of buying your first home with as little stress and fuss as possible. To get started, create a plan today.
Our average Boost users have increased their buying budget by £82,000
At Tembo, we specialise in helping buyers increase their borrowing potential, whether that's through family boost schemes or innovative mortgage products. Discover how much you could boost your budget by creating a Tembo plan.
Create a plan today