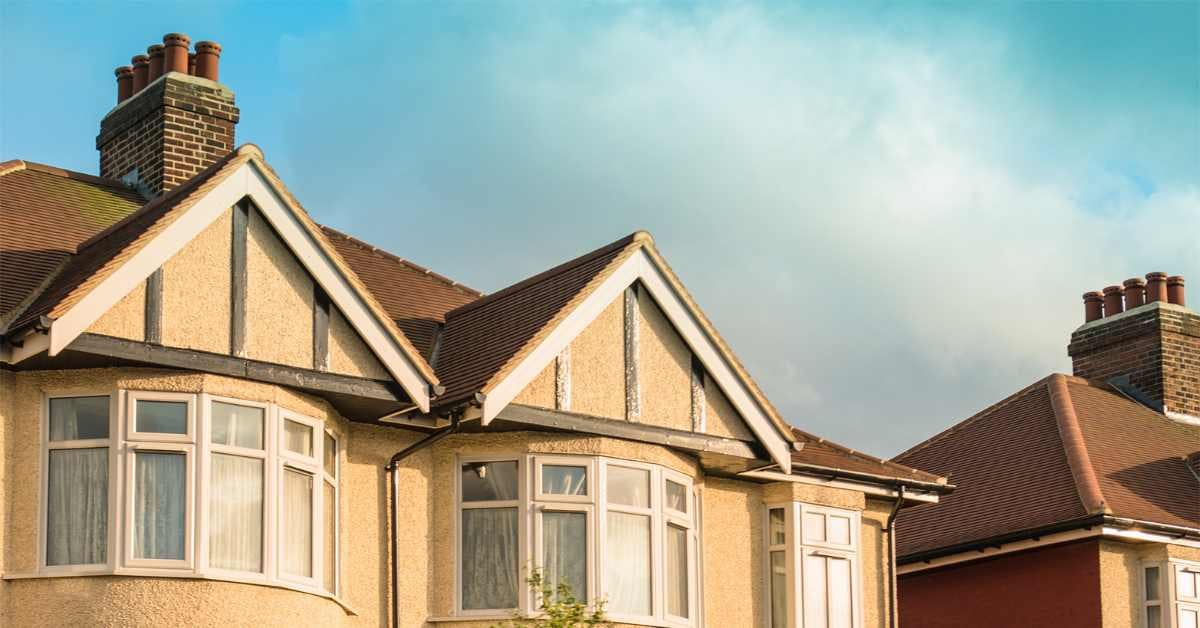 How Much Can I Borrow For A Mortgage?
So how do you work out how much house you can afford, and how much you could borrow for a mortgage? One of the easiest ways is to use a mortgage affordability calculator, which gives you an idea of how much you could borrow. In this guide, we'll walk you through how much you could borrow based on how mortgage lenders usually work out affordability, as well as ways to boost how much you could borrow.
How much can I borrow for a mortgage?
As a rule of thumb, most mortgage lenders will offer lending 4-4.5 times your earnings, so if you earn £20,000 this means in theory you could be lent up to £90,000 to buy a home. If you buy with a partner, sibling or friend, the amount you could borrow would be based on your combined income.
For example, if you and your partner had a combined income of £50,000, you could theoretically be lent up to £225,000. However, there are other factors which are taken into account when determining how much you could borrow and your mortgage affordability, including your outgoings and credit score. 
How much can I borrow for a mortgage?
When buying a home, how much you could borrow is combined with your saved deposit to cover the total property price. So if you are able to borrow £90,000 based on your earnings, and have a £20,000 deposit saved, this would allow you to buy a £110,000 (although for properties over £250,000, you need to take into account paying for Stamp Duty as well). However for many, this isn't enough to afford a home even when buying with another person, due to the rising property prices.
See how much you could afford with our Mortgage Calculator
See what size mortgage you could borrow based on your earnings and house deposit with our Mortgage Calculator. If what you can afford isn't enough to get the house you want, we can help you find a way to boost your buying budget.
Go to Calculator
In our First Time Buyers Report, we found that the average first time home buyer needs a house deposit of almost £60,000 to buy a home in the UK, even more in London. Not only is this a substantial amount of money, but it's made harder with high monthly rent prices and a rising cost of living, leaving a lot of people struggling to put any money aside for a deposit.
Added to this, the average income multiple needed to buy a house is 9.1, which doesn't match what's available on the mortgage market as most lenders will only offer 4-5 times your earnings.
The good news is, there are plenty of mortgage schemes out there to help boost your borrowing potential. These include family assisted and guarantor mortgage options, such as Income Boost, Deposit Boost and family springboard mortgages, where your family can help boost the amount you can borrow. 
As the majority of property equity in the UK are in the hands of those over 55, a lot of families are in a position to help their children get on the ladder. This method of family supported homeownership is becoming increasingly more popular as the stigma around the Bank of Mum and Dad wanes. In fact, we predict that in 2023, up to half of first time home buyers will use family support to get on the property ladder.
Read more: How to talk to your family about money, inheritance and mortgage support
"Kirsty overcame all the challenges I thought were impossible to solve…we are now proud homeowners!"

Phineas was told that he would have to wait 2 years to buy a home. With Tembo, it took just 5 months.
Phineas, Tembo Customer
If you are unable to get family support to boost your mortgage affordability, there are also other schemes available to help you get on the market sooner. This includes Shared Ownership, which is a part buy, part rent scheme that allows you to gradually own more and more of a home over time. There are even private versions available of this type of scheme, where you can purchase an older property using part buy, part rent - meaning you're not restricted to new-build only. 
Read more: New Build vs Old House: Which should I choose?
You could also use a Private Equity Loan to top up your house deposit. This works by using a second charge mortgage secured against the home to provide you with additional capital for your down payment on a property. A private equity loan is a great alternative to the Government's Help To Buy scheme, which has now ended.
Another area that could work for you is buying with a sibling or friend. This is called Dynamic Ownership, or tenants in common, where you and up to 5 others purchase a property together but own different shares in the property. This type of joint property ownership means you can be single and buy a property with another person, instead of feeling you have to wait to be in a relationship to get on the property market. 
With all of these options, it's best to talk to a mortgage expert to understand which one is right for you, your family and your situation. At Tembo, it's our mission to make homeownership a reality for first time buyers. Make a plan with us today on our homebuyer platform to get a free, personalised recommendation of what you could borrow. This will take around 10 minutes to complete and there's no credit check involved.
Discover your true home buying budget with a Tembo plan
Find out all the specialist buying schemes you could be eligible for to boost how much you could borrow, so you can become a homeowner sooner. Simply create a free Tembo plan to get a personalised recommendation. After that, one of our expert mortgage advisors can walk you through the best options for you.
Create a free plan
How to afford a house after divorce?
If you are divorced, or are in the process of separating from your ex-partner, the prospect of funding your home by yourself may sound daunting. Luckily, there are ways to buy your ex-partner out and afford a home by yourself after divorce or separation. These include getting family support to boost your mortgage affordability, such as using a guarantor mortgage option like an Income Boost or a gifted Deposit Boost. You can also boost your own borrowing power on your own with initiatives such as a Private Equity Loan.
Whether you need to remove a name from a joint mortgage, or work out a way to increase your own borrowing power, Tembo can help. We advise on a wide range of options from over 100 lenders that can help increase your borrowing capacity and own your property independently. Create a personalised plan to get started today.
How to afford a house on a single income?
It's a common assumption that it's near impossible to get on the property ladder by yourself, or on a single income. However, there are options out there to help you afford a house by yourself or on one income.
These include family assisted mortgages, for example adding a family member to the mortgage to boost your overall combined salary. This is called a Joint Borrower Sole Proprietor mortgage, but we call it an Income Boost. An Income Boost allows you to increase your borrowing potential thanks to the additional income of your loved one. They won't be on the deeds of the property, meaning there's no stamp duty liability and you will still be the owner.
What is an Income Boost (a.k.a Joint Borrower Sole Proprietor mortgage)?
Another way a family member can help boost your borrowing capacity is through a gifted deposit. We call this a Deposit Boost, which allows a family member or friend to unlock a portion of money from their own property, and gift the amount to you to boost your house deposit. With a larger house deposit, you can get a mortgage with lower interest rates which will decrease the monthly payments. In fact, our average Deposit Boost user saves £17,000 over 5 years in interest fees alone!
What is a Deposit Boost mortgage?
Getting a mortgage with family support will become increasingly popular as the rising cost of living impacts people's ability to get a standard mortgage themselves. We found that almost half of first time buyers get help from their family to buy their first home. So if you're looking to buy by yourself or on a single income, it's worth exploring how your family could help you get on the ladder.
If you don't have family who can help, there are other options to boost your mortgage affordability as a single person or based on a single income. These include a Private Equity Loan and Shared Ownership schemes. There are also specialist lending schemes for professionals (think lawyer, vet, doctor etc.) and 5.5x lending options for those who meet the eligibility criteria. 
To get a better understanding of how much you could borrow, use our mortgage affordability calculator. You'll be able to see what monthly repayments might look like, too. Or create a plan today for free to get a personalised mortgage recommendation, including indicative monthly repayments, interest rates and a downloadable Tembo Mortgage in Principle.
We've helped thousands of buyers discover how they could afford their dream home
See how Tembo could help you today. Get a personalised recommendation in 10 minutes by creating a free Tembo plan. You can also book a call with one of our specialist mortgage brokers to talk through how you can boost your borrowing power and get your dream home.
Get started