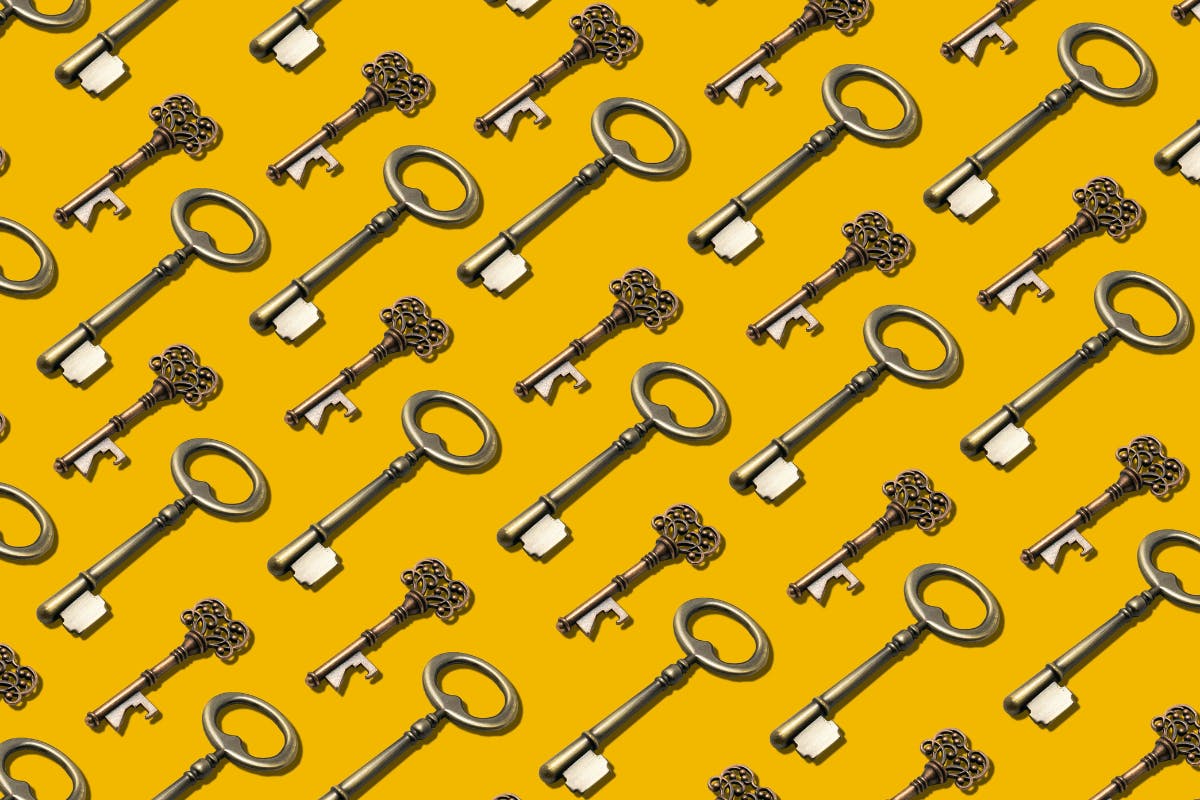 How to buy your first home
Last Updated
1 September 2023
Read about how to buy your first home and get on the property ladder here.
If you're a first time buyer, buying your first home can seem overwhelming and confusing. We'll walk you through all the steps to getting on the property ladder that you need to know, so you're fully prepared for your first mortgage and first home purchase.
How to buy your first home:
Work out your budget
Get a Mortgage In Principle
Begin house hunting
Make an offer
Apply for a mortgage
Instruct your solicitors
Receive a mortgage offer
Survey the property
Searches and investigations
Get house insurance
Transfer your deposit
Exchange contracts
Completion
Register change of ownership
Take out income protection or life insurance
We've detailed each of these steps below so you know what you need to do at each stage of buying your first home:
Steps to buying your first home:
1. Work out your budget
While it might not be the most exciting task, working out your buying budget is the single most important thing you can do as a first time buyer before you start looking for your first home. The easiest way to do this is to use a mortgage calculator to see how much you can borrow based on your household income and deposit savings.
As a rough guide, most mortgage lenders will let you borrow around 4 to 4.5x your household income, and you'll need a minimum 5-10% house deposit.
But with property prices rising, you might not be able to borrow the amount you need to buy using a standard mortgage. The good news is, there are ways to get a bigger mortgage or boost your deposit size. Working with a mortgage broker at this stage can be extremely helpful, especially if they are experts in affordability like us. They can help you work out how you could boost your buying budget to help you afford the home you want, or get on the ladder sooner.
See how you could boost your buying budget for free
We've helped thousands discover how they could boost their buying budget and afford their dream home. See what you could afford today by creating a free Tembo plan.
Aside from working out how much you can borrow, it's important to calculate the additional fees and costs associated with moving home. We've summarised the key costs below that you should be prepared for:
Key costs of buying your first home:
Removals - You could rent a van and do this yourself, but if you get a company to step in and help, expect to pay between £250 and £600. 
Stamp Duty Land Tax (SDLT) - If you're a first-time buyer, you won't need to pay any stamp duty on a residential property below £425,000. For any amount over £425,000 up to £925,000 you'll pay 5% in stamp duty land tax. This money will need to be paid within 14 days of you completing on a property. Use our Stamp Duty Calculator to see what you could pay.
House insurance - Lenders require that you have house insurance in place by the time that you exchange on your property. This is to protect your new home against fire, floors, subsidence and anything else that might come up. In addition you should consider contents insurance for your possessions. 
Life insurance & income protection- You're not obliged to get life insurance or income protection, but it's really important that you consider it. Critical Illness covers you in the case you suffer from up to 80 serious illnesses, such as cancer or stroke. Income protection will help you in the event that you're unable to work due to sickness or unemployment, while life insurance could pay off your debt should you die before you've repaid the mortgage in full.
2. Get a Mortgage In Principle
Now you've got a clear idea of what you can afford, it's time to get a Mortgage In Principle. This is a simple document from a mortgage advisor or lender which confirms the amount you can borrow based on the information you've provided to them. You can typically get one of these very quickly, and they will be valid for around 12 weeks. Get a free, downloadable Mortgage In Principle here.
The benefit of getting a mortgage in principle is that it shows sellers and estate agents that you're a serious buyer, and that you have your ducks in a row! Some estate agents won't let you view popular properties unless you can evidence that it's within your means, so a Mortgage In Principle is the perfect document to hand over to land a viewing.
3. Begin house hunting
Ah, the exciting bit - you can start booking in house viewings and looking round properties! Introduce yourself to some estate agents in your chosen area, and then it's time to head to viewings! When attending viewings, be sure to give yourself enough time - 20-30 minutes should be enough - so you can inspect the house inside and outside and ask any questions you might have. If there's a place you're keen on, then always try to visit twice before moving to offer stage. You'll spot things the second time round that you didn't notice at first.
Don't forget to get a feel for the areas you're looking at by visiting the local pubs, restaurants and high streets.
Read more: What to look for when viewing a house and Where should I buy a house?
4. Make an offer
So you've found your dream home. You're armed with a Mortgage In Principle so you know you can afford it. You're picturing yourself on the sofa there already. You're ready to put in an offer! 
Use online sites like Rightmove and Zoopla to get a feel for property prices - remember you can also use their price checker to see what any property has sold for in the past. It's wise to check what houses on the street have sold for recently so you know you're not offering above the odds.
When you're ready - tell the estate agent, both on the phone and in writing so there's no ambiguity or crossed wires. If you're a first time buyer or have no chain, be sure to emphasize this in your offer - this makes you incredibly attractive to sellers who want to avoid long chains and potential delays. You could also include a short bio about yourselves in your email; sharing who you are and what you like about the property can help to bring your offer to life.
Be prepared to negotiate with the estate agent, and be clear on what your max budget is based on your affordability and what other homes nearby have sold for.
Finally, when your offer has been accepted, ask the estate agent to take the property off the market as soon as possible. You want to avoid being gazumped - where another buyer comes in and offers above you at the last minute.
Get handy tips on how to negotiate house prices in our guide.
5. Apply for a mortgage
It's time to contact your mortgage broker and let them know that you've had an offer accepted! They will use the information you've previously provided and submit an application to a lender for you. If your circumstances have changed at all, say you've had a pay rise or your partner has defaulted on a credit card payment, this is the time to tell them. The lender will do a full check of your credit history, outgoings and income, and will pick up on any differences. 
The application itself is usually very quick, as your mortgage broker should have collected all of the information they need earlier in the mortgage process. However you'll likely need to send up-to-date bank statements and payslips - particularly if a few months have passed. 
On average, our customers boost their budget by £82,000
Tembo specialises in helping homebuyers boost their buying budget and buy sooner. To see what you could afford, create a free Tembo plan for a personalised mortgage recommendation.
Get started
6. Instruct your solicitors
Unless you know a conveyancer or solicitor that you want to use already, the first step is to find a suitable company or individual to use. Your estate agent and mortgage broker will be able to recommend you a solicitor, but always compare a few quotes to make sure you're getting a fair price.
Once you've appointed a solicitor, they will send you a contract, setting out their charges. Your solicitor will then write to the seller's solicitor to introduce themselves and confirm they are acting for you. At this point, they will usually receive the property's title and a draft contract.
7. Receive a mortgage offer
It usually takes between four to six weeks to receive a formal mortgage offer from your lender, but this can vary depending on how quickly you are able to respond to any queries and how busy the lender is. During this time, the lender will send someone to the property to complete a valuation, so they can be sure the price you're paying is aligned with the wider market.
Top Tip
If you know you're tight for time, be sure to tell your mortgage broker while you're in early conversations - they will know which lenders typically process applications quicker.
8. Survey the property
Whether you're a first-time buyer or a seasoned homeowner, a survey is the best way to check that the property you're buying is structurally sound. There are a few different types of survey, but the premise is the same for them all: a survey is an expert inspection of the condition of a property, with a focus on anything that could cause a problem for a prospective buyer. 
The survey itself will be conducted by a professional surveyor, and the information they provide will help you decide whether you want to go ahead with the purchase, or is vital context if you decide to negotiate on price. 
It's important to note that a survey isn't a legal requirement. But if you do decide to go ahead with one - which we strongly recommend - check that the surveyor you use is a member of one of the two main accrediting bodies: Rics - Royal Institution of Chartered Surveyors or RPSA - Residential Property Surveyors Association. 
If any issues came up in the survey, you might renegotiate the house price at this stage. This is completely normal, and at this stage your offer to purchase the house remains Subject to Contract (STC), meaning you can change your mind at any time. 
Through your solicitors, you can share with the seller the results of the survey, and ideally you'll also show an estimated cost of repair from a tradesman or surveyor.
9. Searches and investigations
At this stage, your solicitor will begin a series of searches and investigations. They will begin an investigation of the title at Land Registry - essentially these are documents that show the boundaries of the land, any exclusions, access ways among other legal details. 
More time consuming are residential searches, which commonly include: local authority search, water and drainage search, environmental search, planning search, flooding search. While the majority of these are done by accessing electronic records and can be quite quick, a local authority search can take anywhere from 3 days to 8 weeks depending on the lead-time of the council. 
Your solicitor will also 'raise enquiries' (essentially ask questions) with the seller's solicitors, and the seller is legally obliged to answer fully and honestly. There may be some back and forth at this stage, and all communications will be handled between the solicitors. This is your chance to ask any outstanding questions you have about the property, your new neighbours or anything else that has come up in the searches so don't be shy to raise anything you're concerned about. 
10. Get house insurance
It's time for you to start speaking to some insurance providers about your house insurance. If you have a mortgage, the lender will specify that you have to have insurance from the moment you exchange, so it's good to give yourself a bit of time to shop around beforehand. This home cover gives you vital protection in the event that the worst should happen - think flooding, fires, natural disasters. It's a non-negotiable!
11. Transfer your deposit
This bit is slightly scary, but it is essential! The time has come to send over your house deposit to your solicitors. They'll hold it securely until you complete.
12. Exchange contracts
The exchange of contracts is the point of no return! In order for it to happen, a few very important things will need to have happened:
Both you and the seller have signed the contract
A completion date has been agreed
Your deposit has been transferred to your solicitor 
You and the seller have given solicitors final authority to exchange
Once that's happened, your solicitors will exchange contracts and do the necessary work in the background to ensure the finances are ready to go to the seller's solicitors. This includes requesting the money from the lender, and pulling a final balance of monies from you, including stamp duty and legal fees. Note that some solicitors will ask that you transfer those additional fees at the same time you send your deposit.
13. Completion!
The hard bits are out of the way now, and this part is surprisingly simple. Your solicitor will send your deposit and the money from the lender to the seller's solicitors by bank transfer. Once the seller's solicitor has received the money, they'll call your solicitors to confirm (yep - their people call your people), and give the go ahead for the estate agent (or seller) to hand the keys over to you! 
Then it's time to get the moving van packed up. The property is yours!
14. Register change of ownership
The last few bits - we promise, you're nearly there. Your solicitor will register the transfer of the property at Land Registry. This can take a few months to come through, but when it does complete, you'll receive a copy from your solicitors. 
15. Take out income protection or life insurance
If you haven't already considered it, now is the perfect time for you to speak with your mortgage advisor or do some research into mortgage protection and life insurance. Nobody likes to think about the worst happening, but it pays to be prepared.

Income protection comes in a variety of forms, but in short, it will cover some or all of your repayments in the event that you are unable to work. Life insurance does what it says on the tin. In the scenario that you died, the insurance policy would pay out a lump sum in cash. If you were still paying off the mortgage, the key benefit is that if you had bought with a partner, they could pay off some or all of the remaining debt. This also applies if you are using an Income Boost mortgage and the buyer or Booster passes. 
These aren't the easiest things to think about, but advisors are trained to help you think about it pragmatically, so you can rest easy in the years to come. 
And that's that! Now it's time to enjoy your home for years to come. 
We've helped thousands discover how they could afford their dream home
In fact, on average our customers boost their buying budget by £82,000. To see what you could afford, and all the ways you could get on the ladder, create your own Tembo plan today.
Create my free plan