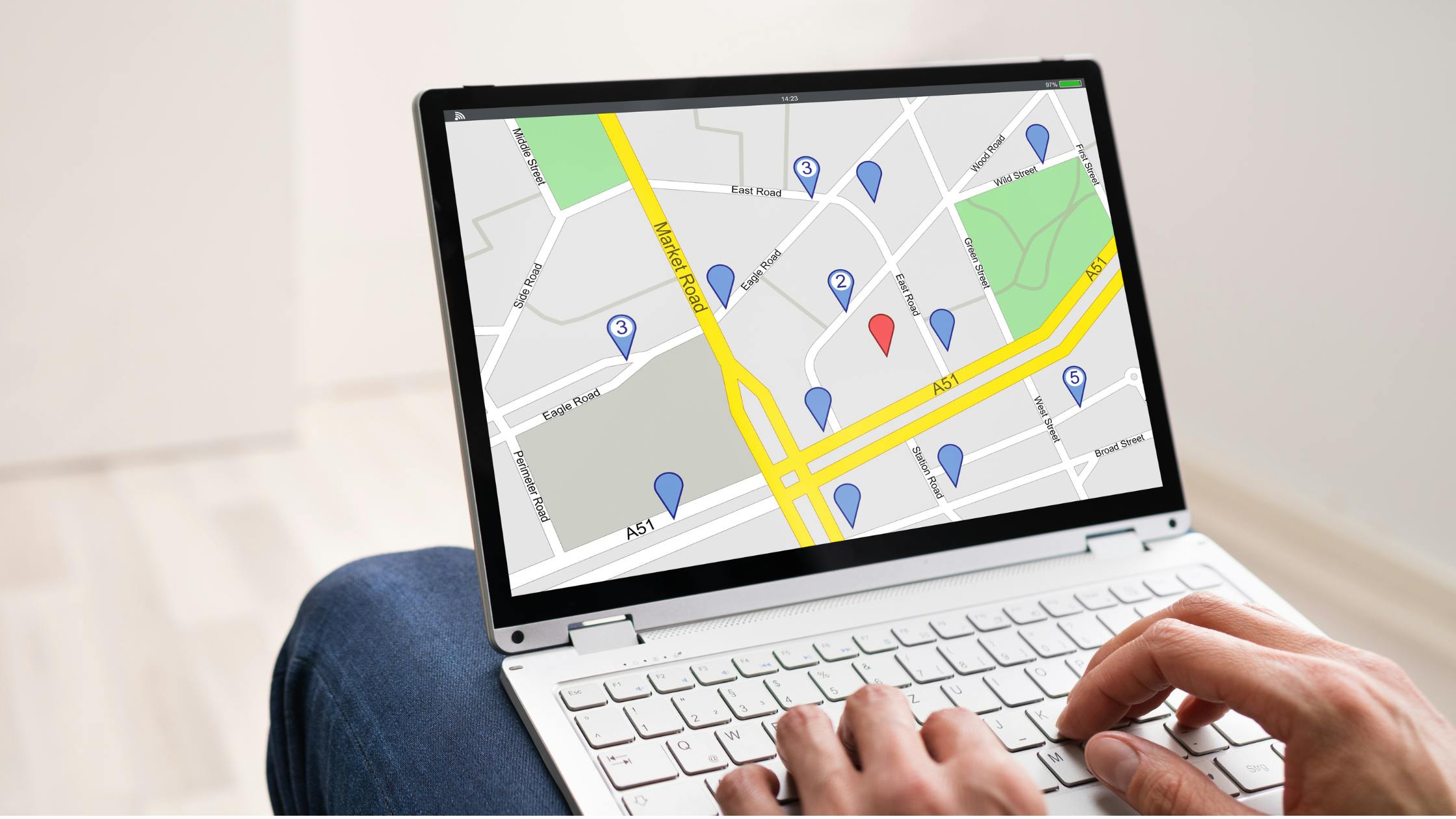 Where should I buy a house?
Last Updated
17 April 2023
Most property experts agree that location is the most important part of the house buying process. You can paint the walls, fit a brand new kitchen and even have the loft converted into an extra bedroom, but you can't change your property's location. 
Besides, not only can a good location make it easier to get to work, access the best schools and make the most of your weekends, you may benefit from rising house prices too.
So where should you buy a house? If you're wondering how to find the perfect place for your dream home, here are our top tips.
How to choose a location to buy a house
Here's our step-by-step guide to choosing where to buy a house:
Step 1: Work out your budget
The first thing you need to do is work out your budget. That way, you can avoid getting your heart set on a particular house or area that you later discover you can't afford.
Our mortgage calculator is the quickest way to find out what you're working with. It'll look at your income and savings before calculating how much the average lender would be willing to offer you. Each lender has its own criteria and rules, but most lenders assess a borrower's affordability by multiplying their income by 4 to 4.5. 
So if you earn £30,000 a year and you're buying a house on your own, this means your borrowing potential would be around £120,000 to £135,000. If you have a £15,000 deposit, you might be looking at a maximum budget of around £150,000.
If you're buying a house with your partner and they also earn £30,000, your affordability could essentially double, giving you access to loans between £240,000 and £270,000. If you've saved £15,000 each, your total budget could be around £300,000.
Not enough? It may be possible to boost your affordability and get a bigger mortgage with the help of buying schemes like guarantor mortgage, professional mortgage, or a joint mortgage with friends or siblings. To see which budget boosting schemes you could be eligible for, create a free Tembo plan for a personalised recommendation.
Top Tip
Bear in mind that regular outgoings like childcare, and debts such as store cards, loans or credit cards can all reduce your borrowing potential. To get an accurate picture of your affordability, spend 10-minutes completing a Tembo plan.
Learn more: How much can you borrow for a mortgage?
Step 2: Make a list of your priorities
Next, make a list of your priorities. What do you need from a location? For example, do you want to live within walking or cycling distance of work? Or maybe you'd rather drive without having to sit in rush hour traffic. If you need to use public transport, one of your top priorities might be living in a well connected town or city.
It might be important to you that you live in an area with lots of job opportunities. This can be particularly reassuring if you work in an unpredictable industry or you think you might fancy a change in the future. 
If you enjoy spending time outdoors or planning different activities each weekend, you might look for a location with lots of green spaces, sports clubs and regular events.
Here are some things to think about:
Are there many job opportunities nearby? 
How well connected is the area? Are there many bus stops, train stations or trams?
If you drive, what is the traffic like?
If you've got kids or you'd like to have them eventually, what are the local schools like? 
Will you have a choice of well rated GP surgeries and dentists? 
Are there many supermarkets and shopping centres?
What about bars and restaurants?
Are there any libraries, museums and galleries? 
Step 3: Research different areas
Now that you've made a note of your main priorities, it's time to start researching towns, cities and villages. 
If you've got a particular area in mind, you've probably already started looking at properties on Zoopla and Rightmove. Next time you do a search, increase the search radius slightly. You may find a more affordable location just a stone's throw away from your first choice. It takes the average person just 20 minutes to walk a mile, so broadening your search radius doesn't have to make a huge difference to your lifestyle.
Once you've got a list of locations that tick most of your boxes, it's time to start exploring. If you've not been to a particular area before, visit local coffee shops, shopping centres and parks to get a feel for the area. 
Book in some house viewings and ask the sellers what they've enjoyed most about living there. They're unlikely to share the negatives - they want you to buy the house, after all! But you may get some recommendations of places to explore, making it easier to make your decision. 
For a more objective view, forums like Mumsnet and Reddit often have forums on certain areas with information from local residents. You can also check the security of the area by seeing how many criminal offences have happened there in the past year, and checking to see if there's an active Neighbourhood Watch. You might also want to consider using a tool like SearchSmartly to look for properties - this allows you to search for a home based on inputs like how close your local pub is, or school ratings in the area.
Get insights into your dream location
At Tembo, we offer all of our buyers complementary Home Reports to help them in their property search. These provide over 120 data points on a property, including insights into the local area - such as house prices, school ratings and amenities - as well as on the property itself. Create a Tembo plan to get started
Create my Tembo plan
Should I buy a house in a flood risk area?
Buying a house in a flood risk area can bring with it a number of potential problems. For example, some lenders will decline your mortgage application even if you meet all their other criteria. This doesn't mean it's impossible to get a mortgage on a flood risk property, but it will limit your choice of mortgage deals. In some cases, you may have to pay a higher interest rate than if you were to buy a home in an area where there's less chance of flooding.
If you've got your heart set on a home in a high risk area, use a mortgage broker rather than going directly to a lender. At Tembo, we'll find the best deal for your situation and help you avoid potential rejections. 
No matter which lender you choose, you'll need to have buildings insurance. This is true for all property purchases, not just those in high flood risk areas. You may find it harder to find an insurer that'll give you the right level of cover, which may mean you'll have to spend more on insurance than if you were to buy a home that's not at risk of flooding.
You can check the status of a property by typing its postcode into the government's flood risk checker to see if it's in a flood risk zone.
How to boost your borrowing potential and buy in your chosen area
There are several ways to boost your borrowing potential, so don't be disheartened if you're struggling to afford a home in your dream location.
If you've got family members or friends who can help you, one of our guarantor mortgages could be the answer. An Income Boost for example, lets you add a guarantor's income to your mortgage application to increase your loan amount. Your guarantor will be named on the mortgage, but they won't be named on the property itself. 
If you have a family member who wants to help you get a bigger mortgage while also building equity of their own, a Dynamic Income Boost may be an option. It's very similar to our standard Income Boost, except your contributions and your helper's contributions will be tracked. That way, your individual shares will reflect how much you've put in.
Another option is to buy a house with friends or siblings and live in it together. This is called Dynamic Ownership. It's a type of tenants in common mortgage that lets you and up to five other buyers get on the property ladder together, while tracking your individual deposits and contributions over time. When the time comes to sell the property, the amount you get back will reflect your individual investment. 
If you have a well paid and stable job, a Professional Mortgage could allow you to borrow up to 5.5x your income. What counts as 'professional' will depend on the lender, but most lenders will offer bigger mortgages to doctors, lawyers, vets and accountants, for example - although this depends on you having a good credit rating too.
See what budget boosting schemes you're eligible for with Tembo
If you'd like to learn more about what buying schemes you could be eligible for, create a Tembo plan today. It takes just a matter of minutes to complete and will give you an insight into your true borrowing potential.
Create my Tembo plan