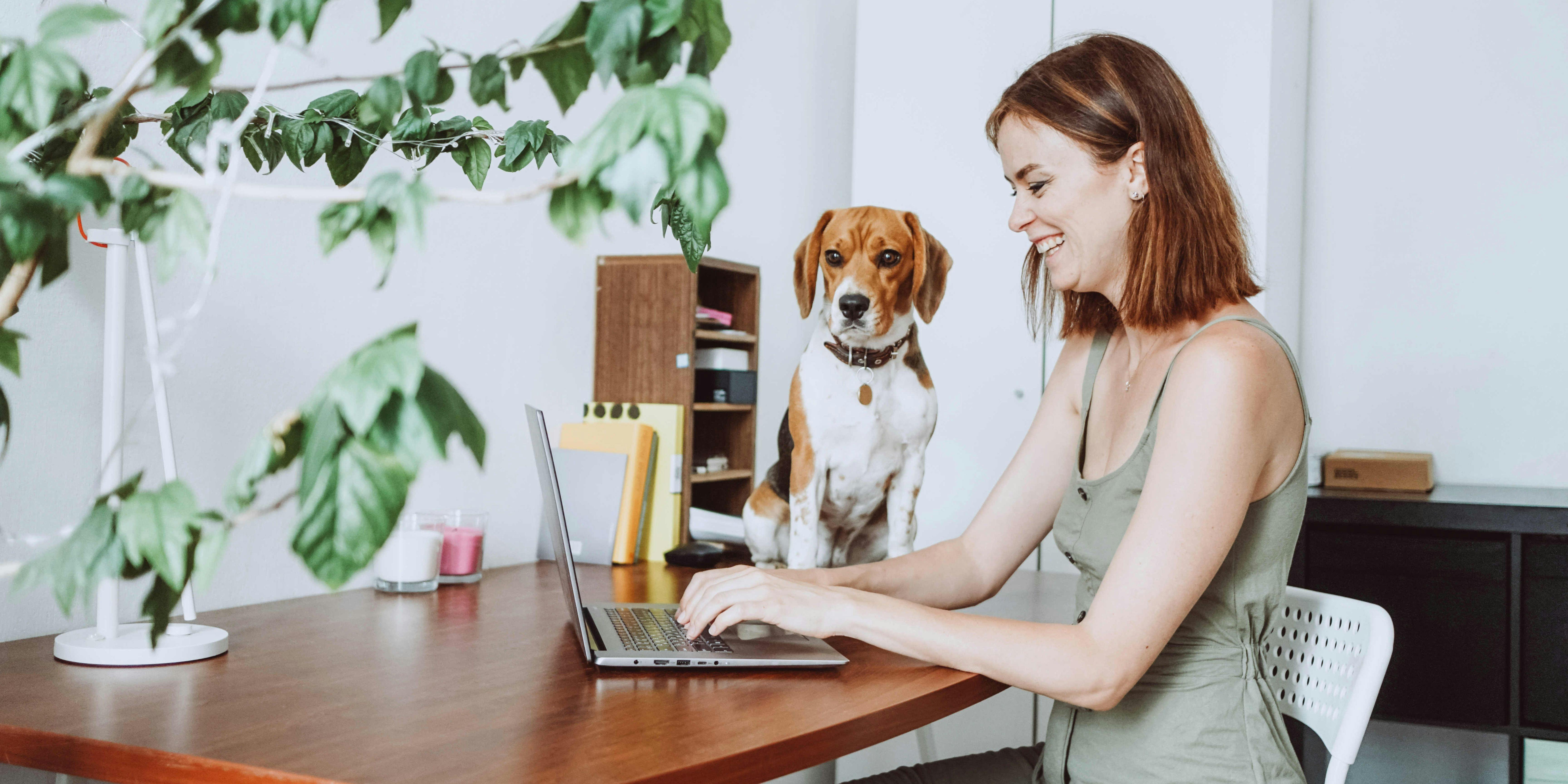 Buying a house on your own: How to do it and is it right for you?
Last Updated
21 April 2023
A lot of people dream of having their own place. 
Whether you want to live solo but can't afford to rent by yourself or simply want to get your foot on the property ladder - there are lots of reasons why you might want to buy a house on your own. But is it possible?
Find out how you can buy a home by yourself, and the ways you can boost what you can afford in our guide.
Can you buy a house on your own?
Although buying a house as a single person can be harder than it is as a couple, it is still possible for you to buy a house on your own. Buying a house solo is harder because you're not only having to save up for a house deposit by yourself, your mortgage affordability is also based on one income instead of two.
As most mortgage lenders will typically let you borrow between 4-4.5 times your income for a mortgage, this can significantly limit the price of property you can afford to buy. Particularly as property prices have risen significantly in the last few years, although this has slowed down recently (we might even see a decrease in 2023!).
Even if property prices do decrease over this year, this doesn't remove the obstacle of saving up for a house deposit. The average house in the UK costs £295,000, which is 10.3% more than the year before. While the average solo first time buyer needs a deposit of almost £75,000 to get a mortgage. This is 112% more than what was needed 10 years earlier!
There is good news, though. Although buying a house when you're single can be challenging, it's certainly not impossible. With a little research and the help of a good mortgage broker, you may be able to secure the loan you need.
Is it hard to get a mortgage on your own?
Yes, it can be harder to get a mortgage on your own than it is to get a mortgage with another person. When you apply for a mortgage, the lender will have a set of affordability criteria which it'll use to determine whether you can afford to repay the loan. They'll look at your income, existing debts, financial obligations (such as transport or childcare costs), and regular outgoings. 
If the lender believes you might struggle to keep up with the repayments, your mortgage application may be refused. 
When assessing a borrower's affordability, lenders also use something known as 'income multiples'. This involves taking your salary and multiplying it by a set amount to determine the size of the mortgage. Most lenders will offer mortgages between 4 to 4.5 times the borrower's income, but some use a higher or lower multiple. 
Let's imagine you earn £30,000 and your lender uses an income multiple of 4. In this case, the most you'd be able to borrow is £120,000. If you were applying with a partner or spouse and they earned the same salary as you, your borrowing potential could effectively double. 
Thankfully, as we'll explain below, there are ways to boost your mortgage amount without having to settle down with the next person to slide into your DMs.
How can I buy a house as a single person?
There are a number of ways to boost your house buying budget as a single person. These include getting family or friend support through a guarantor mortgage, as well as No Deposit mortgages, Shared ownership schemes and equity loans.
The right option for you will depend on whether you're doing it 100% alone or you've got help from family or friends. We've split the different options into two categories:
If you're buying a house on your own… but with family support
If you're finding it hard to save a big enough down payment, a Deposit Boost could hold the key to your first home. You'll need the help of a home-owning friend or family member who's willing to release money from their own property. The equity they unlock will be gifted to you, either to top up your existing house fund or to be used as your full deposit if you haven't got any savings put aside.
How does a Deposit Boost work?
An Income Boost, aka a joint borrower sole proprietor mortgage, is ideal if you've got a healthy house deposit but you're struggling to get a mortgage big enough because of your earnings.
This involves adding a friend or family member's income to the mortgage application so you can boost your borrowing potential. With a bigger combined income, mortgage lenders will be more willing to let you borrow a larger mortgage. Although your 'Booster' will be named on the mortgage, they won't be named on the property itself. If you miss any mortgage repayments however, they will be required to step in to pay the money.
How does an Income Boost work?
If you're buying on your own without family support
Don't be discouraged if you don't have family who can support you getting on the ladder. It's often possible to buy a house on your own even without help from family. You just need to know where to look.
An equity loan, for example, lets you boost your budget by up to £100,000. It works by topping up your house deposit with an additional loan secured against your property. This'll let you increase your budget and hopefully buy a home you'd be happy to live in for years. In return for the additional loan, your loan provider will have a stake in your property.
How does an Equity Loan work?
Another option is shared ownership. Shared ownership lets you buy a percentage of a home and pay rent on the rest. This can work out much more affordable than buying a house with a standard mortgage, because you'll need a much smaller deposit and smaller mortgage than you would usually. You'll pay rent to a housing association or council for the percentage of the property that you don't own. Over time you can 'staircase' your way to full ownership by buying more shares.
How does Shared Ownership work?
Find out if you could afford to buy solo
Discover what schemes you could be eligible for and how much you could boost your budget with a free Tembo plan. It takes 10 minutes to complete, and there's no credit check involved. If you have family who are willing to help, make sure to add them too!
Create a plan
Whether you're buying a house with help from family or you're going it 100% alone, if you're starting out a Lifetime ISA can be a rewarding place to put your savings. You can deposit up to £4,000 a year into your LISA and the government will boost your own contributions by 25%. So if you max out your account in year one, you'll get £1,000 off the government. Do this for 5 years and you'll get an extra £5,000 to put towards your first home.
Perfect for you: Take a look at our guide on how to save for a house.
Can I buy a house by myself if I'm married?
Yes, it's possible to buy a house by yourself even if you're married. There are a number of reasons you might want to do this. These include:
Your partner has bad credit
You want to reduce stamp duty costs
Your partner is unemployed or has a low income
You have a deposit but they don't
Your partner already has a mortgage and would struggle to afford another one
You're choosing to 'live apart together' (who doesn't love their own space?!)
If you're married, it's a good idea to talk to a solicitor about your plans before you try to buy a house by yourself. Even though you'll be the only person named on the property, your spouse still might have a claim to it if you were to separate or get divorced one day. 
Should I buy a house alone or with a partner?
Buying a house by yourself has so many benefits. There's something satisfying about having a doorstep photoshoot and sharing your achievement on Instagram along with a sassy caption. You can decorate your new home how you wish, buy beautiful yet impractical furniture and leave dishes in the sink overnight. 
Buying with a partner can be really fun and fulfilling too. Creating a home together is often a significant milestone in many people's relationships, and it's often far more affordable! But it's also a big commitment. If you've not been together long, and you're not sure if you want the same things or you have any doubts about the relationship at all, perhaps wait until you're ready.
There's no right or wrong answer. What works for another person or couple might not work for you. This is something you'll need to figure out by weighing up the pros and cons of each option.
If you're single and eager to buy a home ASAP, it'd be a shame to put your homeownership dreams on hold in the hope of finding someone in future. After all, the last thing you want for your future self is to settle down with the wrong person just so you can buy a house.
If you can afford to buy a home alone or your parents are able to give you a leg up, solo homeownership could be right for you. If, however, you're overstretching yourself financially to get on the property ladder, waiting until you can share the responsibility with someone else could be a better option.
Unsure if you can buy alone?
Use our mortgage calculator to see what you could afford. Play around with adding family members who might be in a position to help to see what this does to your affordability.
Mortgage Calculator
Can I buy a house with friends or siblings?
Yes, you can buy a house with friends or siblings. There are different ways of doing this, one option is with a traditional joint mortgage where you will be joint tenants. This means each owner will have equal rights to the property, and equal equity. So if you and your two besties bought together, when you sell the house you would have a third of the equity each.
If one of you is putting down a larger portion of the house deposit, or will contribute more to the monthly payments, you might want to go for a tenants in common mortgage instead. This is where each owner has individual equity, so you can own different portions of the property. Your contributions to the house deposit and monthly payments will be tracked to keep it clear who owns what. When it comes to selling the property, the equity will be divided according to how much each person has contributed.
A modern version of a tenants in common mortgage is a scheme called Dynamic Ownership. This allows you to buy a home with up to five other people, while traditional tenants in common mortgages often limit the number of owners to four. 
If you have a parent or sibling who wants to help you get on the ladder, but wants something back in return, you could go for a type of Dynamic Ownership called Dynamic Income Boost. Like a standard Income Boost, your Booster will be added to the mortgage application, but will contribute to the monthly repayments in return for equity in the home. With a larger combined income, you can borrow more, boosting how much mortgage you can afford.
If they want to also contribute to the house deposit, you could use a Deposit Loan. As well as adding their income to your mortgage application, they will contribute a lump sum to the total down payment. In return for this deposit contribution, as well as helping pay the mortgage repayments each month, they'll get equity in your home. The good news is, they don't have to live with you to use this scheme!
With properties becoming increasingly unaffordable and many people in their 20s and 30s renting for longer, we predict that Dynamic Ownership will become a popular option for many first time buyers who want to get on the ladder. 
Should I buy a house on my own?
Buying a house on your own can be daunting. This'll probably be the biggest purchase of your life so far, so there can be a lot of pressure to get everything right. Getting a mortgage can often feel like the most intimidating part of the process. There's a lot of jargon around mortgages that can make it all very confusing. Plus, with so many lenders out there, it can be difficult to know which one to go for to get the best deal. 
That's where Tembo comes in. We are a specialist mortgage broker whose mission is to help buyers boost their buying budgets through a range of specialist schemes.
Our smart tech and award-winning team will help you find not only all the buying schemes you're eligible for, but the ones which will allow you to increase your borrowing power. To find out how we can help you buy a property on your own, create a free Tembo plan today.
Start your journey to homeownership
Build your own personalised Tembo plan to see what specialist buying schemes you're eligible for and how much your budget could be boosted with each. You might be surprised by what you can afford.
Create my personal plan