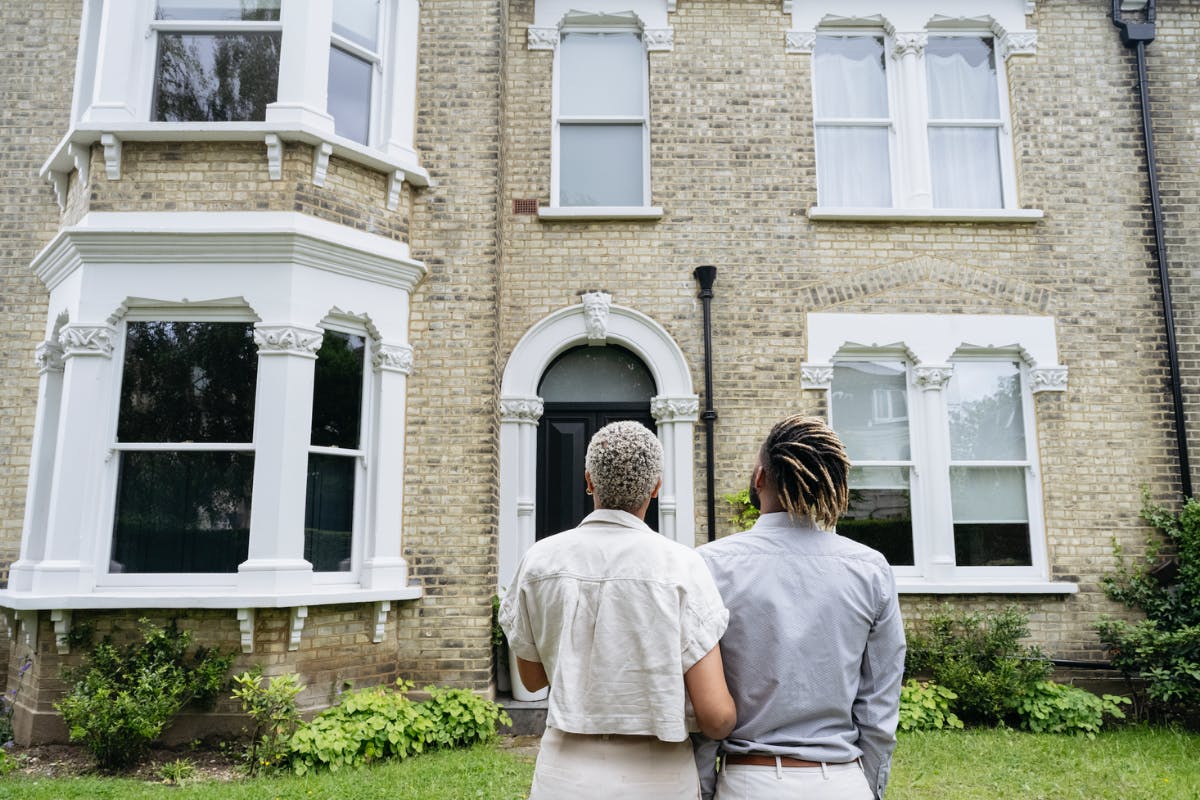 How much deposit do I need for a house?
Last Updated
22 August 2023
Whilst deposits sound pretty straightforward, there is often more to them than meets the eye. Keep reading to find out everything you need to know about house deposits.
How much deposit do you need for a house?
How much deposit do I need for a house?
To buy a home, you would typically put down a deposit of between 5% to 20% of the full property price, although some 100% mortgages do exist such as the Track Record mortgage. So, if you're looking to buy a property worth £250,000, chances are you would need a downpayment of at least £12,500. However, saving more for a house deposit will give you access to a wider range of mortgages deals from across the market and access to lower interest rates.
What is the minimum deposit for a mortgage?
The minimum deposit for a mortgage is typically 5% of the full property price, however if you are using a specialist mortgage scheme you may have to put down more than this to qualify. If you have adverse credit, self-employed or are a UK visa holder, you may also be required to put down a larger deposit in order to access affordable mortgage interest rates.
Sometimes it pays to have a bigger deposit
On average, our customers who have boosted their house deposit saved £17,000 on interest alone in the first five years of their mortgage.
When you have a larger house deposit, you have more equity in your home instead of debt. This means you pose a lower risk to the mortgage lender as you have a lower Loan to Value, and can therefore be offered cheaper interest rates.
Loan To Value (LTV) bands correspond to the size of the mortgage you need, and an interest rate is applied to each of these bands. Whilst that can sound confusing, it's actually pretty simple. So, if you have a 40% deposit, you need to get a mortgage of 60% of the rest of the property price. If you have a 40% deposit and 60% mortgage, it's likely you will be offered the lowest interest rate on the market. If you have a 95% mortgage, it's likely you'll be offered the highest.
Don't panic if you only have a 5% deposit! You could still buy a property with a 95% mortgage. At Tembo, we are experts are alternative ways to get on the ladder, including low deposit mortgage schemes like Deposit Unlock, 5.5x Income Mortgages and Dynamic Ownership as well as guarantor mortgage schemes such as Savings as Security and Income Boost mortgages. See which of these specialist schemes you're eligible for by creating a free Tembo plan today.
What's the average UK house deposit?
In the UK, the average house deposit for a first time buyer £62,470, which is just over 20% deposit for the average home costing £302,010. 
This is a huge sum of cash, so it's unsurprising that over half of first time buyers require family support to buy a home. There are different ways a family member could help you get on the ladder, from becoming a guarantor to unlocking money from their property. There are also plenty of low deposit options which help you buy without family support, even with a small deposit saved up.
Find out more about low or no house deposit buying schemes and mortgage solutions here.
See what you could afford today
Use our Mortgage Affordability Calculator to see what you could afford to buy with your current house fund. If you find you can't borrow what you need, talk to Tembo. We are specialists at helping buyers boost what they can afford.
How a gifted deposit could help you buy a house
It's never been harder for buyers to save a house deposit. That's why many buyers are being gifted deposits from family or parents to get into their first home. 
A gifted deposit must be a gift - so, the buyer can't be expected to pay the money back. If the deposit is in fact a loan, the lender will reassess your affordability, and may consider the monthly payments paying back the loan as part of your monthly committed outgoings. If your family are interested in this option, it's worth exploring our Deposit Loan.
Gifted deposits from close family, such as parents, siblings and grandparents, are most commonly accepted by lenders. When buying a property with a gifted deposit, you must be able to prove that it is: 
A gift
The gifter has no legal right to the property
To prove that the deposit is in fact a gift, the gifter needs to show in writing that it is a gift and there is no obligation for the buyer to repay. This Gifted Deposit Letter must include the gifters name, the buyers name, the amount of money gifted, where the money has come from, the relationship between the gifter and buyer, confirmation that the gift doesn't need to be repaid, and evidence that the gifter is financially solvent. 
This letter needs to be signed by the gifter. The gifter will also need to show a build up of funds - which usually includes bank statements, but could also include a will, a completion statement, or a bond statement depending on the source of funds, as well as general anti-money laundering checks that are undertaken. 
The gifter may also be asked to sign a letter that says they have no interest or equity in the property that the buyer is purchasing.
How to save for a house deposit
Saving for a house deposit is notoriously challenging, so it's a good idea to set a bit of a plan if you're seriously considering buying a property. When trying to set some money aside each month, consider:
How big a deposit you are wanting to save
Whether you can realistically set aside money each month on top of your current outgoings
Where you want to buy a property and how much a property typically costs
There are options out there if you're looking for assistance to save:
If you open a Lifetime ISA you are entitled to a government bonus. The minimum age requirement is 18, and you can't be older than 40. With a Lifetime ISA you can top up your savings with up to £4000 each year until you're 50. The government will then give you a 25% bonus up to a maximum of £1,000 a year. The money can either be used for a house deposit or for your retirement, in which case you can't take your cash out until you turn 60.
If you already have a Help to Buy ISA:
You can no longer open a Help to Buy ISA, however if you do have one currently, you can pay into until November 2029 and claim the 25% bonus until November 2030. You can pay up to £200 a month into the ISA, and the government will top up your savings by 25% (up to £3000) when you buy your first home. The property you buy must be the only home you own, and has a maximum purchase price of £250,000 (or up to £450,000 in London).
Read more: How to save for a house
You might also like: Top 10 Lifetime ISA Providers
Work out what you could save each month
Use our Take Home Pay Calculator to work out what you could afford to put away each month.
Take Home Pay Calculator
How to buy a home with no deposit
It is possible to get a mortgage with no deposit. One way you can do this is through a guarantor mortgage. In order to be eligible for a guarantor mortgage, your parents can either put some savings with a certain bank through a springboard mortgage, or offer their home as security in case the buyer is unable to pay.
A more modern way of doing this is through a Deposit Boost, which involves unlocking money from a loved one's home to top up your house deposit, or be used as your entire down payment. Watch the video below to see how a Deposit Boost works:
Learn more about Tembo's Deposit Boost
As you can see, while the minimum amount you need for a house deposit is typically 5%, it is possible to get on the ladder without any savings through family support. There are also plenty of low deposit mortgage schemes out there to help you buy, even without family help or much money saved in a house fund.
The best way to see which of these budget boosting schemes you could be eligible for is to create a free Tembo plan. Our unique, smart decisioning tech will compare your details against 20,000 mortgage products from across the market. At the end, you'll get a personalised recommendation of all the ways you could get a mortgage, including maximum property price and indicative interest rates. You can also book in a call with one of our award-winning team to talk through your options.
See how much you could boost your budget with Tembo
Create your own Tembo plan to see all the ways you could boost your buying budget. Then, book a no-obligation call with one of our award winning team to kickstart your journey to homeownership.
Get started