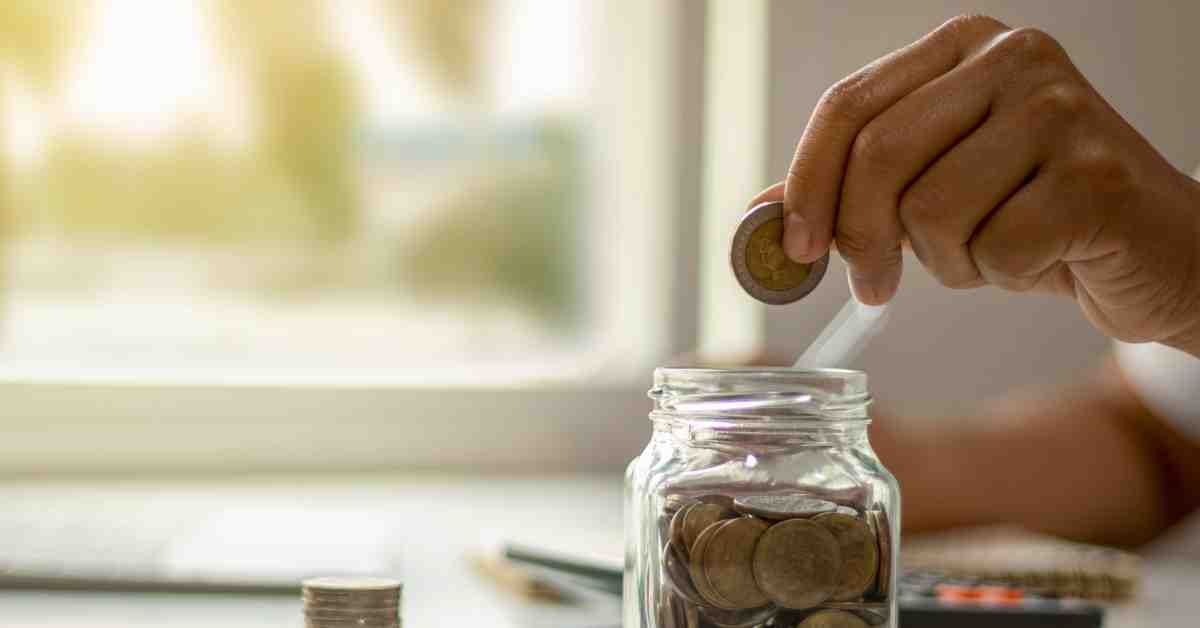 What is a Lifetime ISA?
Last Updated
18 August 2023
What is a Lifetime ISA?
A Lifetime ISA, also called a LISA, is a type of ISA savings account which you can use to buy your first home, or save for retirement. In a nutshell, LISAs are aimed to be a long-term, tax-free savings account where your own savings are boosted by the government. You have to be over 18 but under 40 to open a Lifetime ISA.
How does a Lifetime ISA work?
A Lifetime ISA lets you save up to £4,000 each tax year towards your first home or retirement. The government will top up your savings with a 25% bonus, so if you max out the account you could get a £1,000 top up each year. You'll also earn interest or investment growth, which you won't have to pay any tax.
The bonus is paid every month that you pay into the account. You'll only get the bonus on your own contributions, meaning the government won't add the 25% bonus to interest or investment growth.
The maximum bonus you can get from the government is £33,000 but you'd need to open the account on your 18th birthday to get the full amount.
Work out how much you could save each month with our Take Home Pay Calculator.
Start building your deposit today
Start building your house fund today by opening a Lifetime ISA with Nude. You can boost your deposit with government bonuses and get ideas on how to buy your home in record time.
Download Nude app
How many Lifetime ISAs can I have?
You can only open one Lifetime ISA per tax year, and only put money into one LISA per tax year. However, you can also open other types of ISAs in the same year, such as a regular Cash ISA, or regular Stocks & Shares ISA. These can be used for anything — not just buying a house or funding retirement. But you won't get the 25% bonus on your contributions in these ISAs. 
The annual ISA limit currently stands at £20,000, so if you add up the total amount you've deposited across all your ISAs in a year, you can't go over this figure.
What types of Lifetime ISAs are there?
There are two main types of Lifetime ISA: a Cash Lifetime ISA and a Stocks and Shares Lifetime ISA. 
What's a Cash Lifetime ISA?
With a Cash LISA, your money will benefit from the government bonus and interest. If you plan on using your Lifetime ISA to buy a home, keeping your money in cash is often the safest bet — especially if you'd like to buy in the next 3-5 years. 
What's a Stocks and Shares Lifetime ISA?
With a Stocks and Shares LISA, you'll still receive the government bonus but your money (and the money from the government) will be invested in the stock market. Saving your deposit in a Stocks and Shares ISA may generate a greater return in the long run, but it's more risky than keeping it in cash. As with any type of investment, there's a risk you could lose money. 
We specialise in helping buyers get a mortgage faster
Find out how much you could borrow in less than five minutes by creating a Tembo plan. Then, book an appointment with one of our award-winning mortgage brokers, who can help you buy your home.
Create a plan
Are Lifetime ISAs ending?
No, there are plenty of providers still offering Lifetime ISAs. Help to Buy ISAs are now closed to new customers, so if you're looking for a Help to Buy ISA alternative it's worth considering a Lifetime ISA. If you have a Help to Buy ISA already, you can keep saving into this account until November 2029. However, you must claim your bonus by November 2030.
Can you have a Help to Buy ISA and a Lifetime ISA?
Yes, you can have a Help to Buy ISA and a Lifetime ISA at the same time, but you can only use the bonus from one of them when buying your first home. 
Can I transfer Help to Buy ISA to a Lifetime ISA?
Yes, it is possible to transfer a Help to Buy ISA to a Lifetime ISA. All you need to do is open a Lifetime ISA and ask the provider to transfer the money across from your Help to Buy ISA. 
Already have a LISA? That's not a problem. You can still contact your LIfetime ISA provider and request a transfer. If you have more than £4,000 in your Help to Buy ISA, you'll only be able to transfer £4,000 for now. You can ask to transfer the rest in the next tax year. 
Before making the switch, take a look at our Lifetime ISA vs Help to Buy ISA guide, where we weigh up the pros and cons of each. 
Can you use two Lifetime ISAs to buy a house?
Yes, you can use two Lifetime ISAs to buy a house as long as you're buying the property with someone else who is also a first time buyer. So if you and your partner are buying a house together and you have a Lifetime ISA each, maxing out your accounts for 5 years would see you getting a total of £10,000 off the government towards your first home.
What should I do with my LISA when I'm ready to buy a house?
When you've found a home you'd like to buy and it fits all the Lifetime ISA criteria, it's time to get hold of the cash. Whatever you do, don't simply withdraw it, as this will result in charges. Instead, you need to contact your LISA provider and request that the money be sent to your conveyancer. 
The money can be used for your exchange deposit (this is the money you hand over to the seller or developer when you exchange contracts). You need to do this less than 90 days before completion, when you'll send the rest of the money and get your keys.
If the sale falls through, your conveyancer will be able to put your money and the government bonus back into your LISA.
Read more: What is conveyancing?
What happens if I die before I use my Lifetime ISA?
If you pass away before you use your Lifetime ISA, the money or investments held within your LISA will be passed on to your beneficiaries. The government withdrawal charge of 25% doesn't apply after death, meaning those who inherit your money will receive its full value - though it may be subject to inheritance tax.
Are Lifetime ISAs worth it?
If you're able to save money for a house deposit, a Lifetime ISA is often worth it. It's essentially 'free money' off the government that helps boost your total house deposit. This means you'll be able to save up for a house that little bit faster than if you were to put the money in an ordinary savings account, or have a larger deposit which will improve your mortgage affordability.
However, there are risks involved with LISAs, as we explain below.
1. By the time you're ready to buy, your ideal home may be worth more than the £450,000 limit
There's a risk you could save money in a Lifetime ISA for a year or more only to be priced out of your chosen area. You may begin saving with the intention of buying a house worth £350,000, only for those same properties to be worth more than £450,000 by the time you're ready to buy. 
Unless the government increases the maximum property price, not only would you lose the 25% government bonus, you'd also be charged a fee to withdraw the money and use it on a more expensive property. The only way to keep the bonus and avoid the fee would be to leave your savings in the LISA and use it for retirement. This can of course be less than ideal if you don't have money elsewhere for your deposit.
2. You risk losing money with a Stocks & Shares LISA
Investing in the stock market can be a great way to build wealth, but it's better to invest for the long term rather than the short term. 
By investing for 5, 10 or even 20 years+, you give your money more opportunities to grow. If you're using your LISA for retirement, a Stocks & Shares LISA may generate bigger returns than a Cash LISA would.
If you invest with the intention of using the money in a year or so, there's a risk you won't get back what you put in. Wondering which type of LISA to go for? Get in touch with Tembo. Our team of property specialists may be able to help.
What to do if a Lifetime ISA isn't enough to help you buy a home
A Lifetime ISA can be worthwhile if you're able to save a house deposit yourself, but what should you do if you've not got much leftover after paying your rent and bills?
Here at Tembo we have a number of options for people with no deposit or a low deposit to help boost their affordability and get on the property ladder.
Passing lenders' mortgage affordability checks can be a hurdle too, so if your income is what's standing between you and your homeownership dreams, we'll help with that too!
Here are a few options to consider:
Deposit Boost Mortgage
Deposit Boost mortgages are a way for a family member or friend to unlock money from their property and gift an amount of money to you. The equity released from their property will be gifted to you to be used as your deposit, or added to your existing pot to boost your overall deposit value. This will help increase your mortgage affordability, helping you buy your first home.
Read more: What is equity release?
What is a Deposit Boost mortgage and how does it work?
Savings as Security (springboard mortgage)
Another type of guarantor mortgage, is a Savings as Security mortgage, also known as a Springboard Mortgages. This allows a family member to help you onto the ladder without gifting you a deposit in the traditional sense. Instead, they'll put their savings into a designated account offered by a mortgage lender. If you make all your mortgage payments on time, your family member will get their savings back at the end of an agreed term, plus any accrued interest.
Income Boost Mortgage
If you have a deposit but you don't earn enough to get a mortgage, an Income Boost may be the option for you. Also known as a Joint Borrower Sole Proprietor mortgage (JBSP), an Income Boost mortgage lets a friend or family member add their income to your mortgage application to boost your borrowing potential. With a larger total household income, you could boost the amount you can borrow for a mortgage. They will act as a guarantor, so they won't be an owner or hold any equity in the property; but if you miss any of your repayments, they will be required to step in.
This list certainly isn't exhaustive. Our team of specialist mortgage brokers can explore every aspect of your finances before finding the right option for you. For some, an equity loan may be best. For others, shared ownership might be more suitable. We can also compare hundreds of standard mortgages and guarantor mortgages from across the market, to help make homeownership happen for you. 
What is an Income Boost Mortgage and how does it work?
What happens if I decide to use the Lifetime ISA for retirement?
If you use the Lifetime ISA for retirement, the government will keep adding the 25% bonus until the age of 50, as long as you're still contributing to it. You won't be able to use the money within your LISA for retirement until age 60. If you have a Cash LISA, your savings will keep earning interest during this 10 year period. If you have a Stocks and Shares LISA, its value will hopefully keep growing thanks to investment returns. But keep in mind that, as with any investment, its value could fall and you could lose money.
Many people use the Lifetime ISA to save for retirement instead of buying a house. It's a particularly popular option for self-employed people who don't have access to a workplace pension. Though in some cases, a private pension can be more suitable. 
Some people open a Lifetime ISA with the intention of using it for a house deposit, only to change their mind later on. This might be because their priorities have changed or they're unable to find a property in their area for less than the £450,000 LISA limit.  
Create a plan today to get a personalised recommendation
Discover how much you could afford with Tembo. Create a plan today to get indicative mortgage interest rates and details of monthly payments, as well as a downloadable Mortgage In Principle. It takes minutes, and there's no credit check involved.
Create a plan