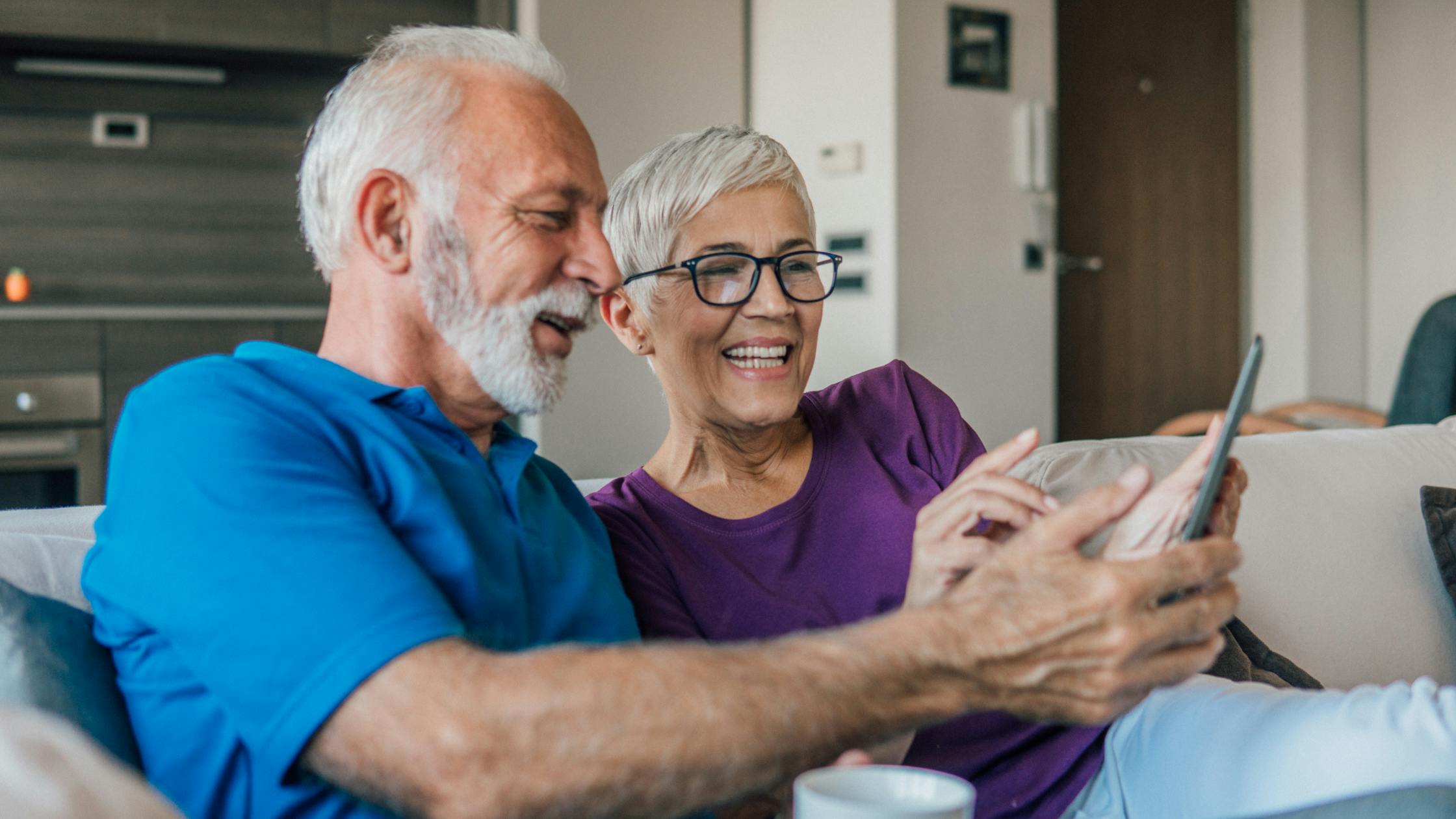 What is equity release?
Last Updated
29 August 2023
"Equity release is a popular option for people in their 60s or beyond, particularly for those who want to help younger generations make home ownership a reality."

Kirsty White
Mortgage Lead at Tembo
How does equity release work?
Equity release works by an equity release provider offering you a lump sum or regular income in exchange for a cut of your home's value.
What are the different types of equity release?
There are three ways to release equity from your home: a lifetime mortgage, home reversion and a private equity release set up.
A lifetime mortgage. This involves taking out a mortgage loan that is secured on your home to release equity from it. You do not pay the loan back until you die, or go into long-term care.
Home reversion. This involves selling a portion of your home to the lender on the condition that you can continue to live there for as long as you wish
Private equity release. This involves selling your home privately on the condition you can continue living there for the rest of your life.
Let's look at the ways you can release equity from your home in a little more detail.
How to release equity from your home:
1. Lifetime mortgage
A lifetime mortgage involves borrowing a sum of money that is secured against your home. You won't have to repay it until your home is sold, meaning you can stay there until you pass away or move into long-term care. If you have a serious health condition, you may be eligible for an enhanced lifetime mortgage, allowing you to borrow more money or pay less interest. 
It's important to know that interest will be added to the debt, but there are two different options to manage the amount you'll pay:
Interest paying mortgage - With an interest paying lifetime mortgage, you'll pay off the interest as you go. This can save you money because the interest won't compound over time. 
Interest roll-up mortgage - If you'd not pay anything until your home is sold, an interest-roll up mortgage may be more suitable. This can work out a lot more expensive overall, though. 
Many equity release providers offer what's known as a 'no negative equity guarantee'. This means that you'll never owe more than the value of your home when it's sold. If the property's value dropped, this would protect you (or those inheriting your estate) from having to pay the lender more money. 
Read more: How to reduce your liability for inheritance tax
2. Home reversion
If you choose a home reversion scheme, you'll sell all or part of your property while keeping the right to continue living in it until you die or move into long-term care. You can choose whether you'd prefer to be paid a lump sum or a regular income. 
Something to keep in mind is that you won't receive the full market value for your home, whether you sell it all to the lender or just a percentage of it. 
Also, some home reversion providers will only work with those who are aged 60 or above. If you're in your 50s, we can help you find one who'll work with younger homeowners. 
3. Private equity release
You could technically set up your own equity release arrangement by selling your home privately on the condition that you can continue living there for the rest of your life. This could save you a lot of money, but you'll need to speak to a financial advisor and solicitor first. This is not something to enter into without having contracts and financial plans in place. 
How much equity can I release?
With a lifetime mortgage, you can usually release between 18% to 50% of your property's total value. The older you are, the more you can usually release. You might also be able to borrow more if you're in poor health.
Talk through your options with Tembo
Get in touch with our team today for a no-obligation call with one of our award-winning team. They'll walk you through what options are available to you, and can refer you to an equity release partner for advice if needed.
Common equity release misconceptions
Myth 1: You can end up owning more than your home is worth - This isn't always the case, as many lenders offer no negative equity guarantees.
Myth 2: You have to make regular payments - Incorrect. Unless you choose to make monthly payments, you won't have to repay the loan until your home is sold.
Myth 3: You'll no longer own your home - Wrong. Equity release doesn't involve selling your home to the lender. Instead, it involves borrowing against it. You'll still be the owner.
Myth 4: You can only use equity release if you're mortgage free - False. You can still release equity from your home even if you still have a mortgage. In fact, you can even use your existing property wealth to pay off your mortgage. 
Myth 5: You'll deplete your inheritance - Not necessarily. Lifetime mortgages are becoming increasingly flexible and some lenders will allow you to protect a portion of your home's equity so that your loved ones will receive a guaranteed inheritance. 
You could also use equity release to give your family an early inheritance. If they want to buy their first home or travel the world, you could help make their dreams come true. To learn more, take a look at our guide to the different options for the bank of Mum and Dad. 
Do you pay tax on equity release?
No, you won't have to pay any income tax on the money you receive through equity release. After all, it's technically a loan rather than a source of income. 
If you're concerned that your estate will be subject to Inheritance Tax when you pass away, equity release could help you reduce your IHT liability. 
However, if you pass away within 7 years of giving away your assets to family or friends, these gifts may be taxable. The exact tax rate will vary depending on how many years have passed between the date the gift was given and your death. You can learn more about this in our how to reduce inheritance tax guide. 
You should seek financial advice on inheritance tax and how it might impact you. If you'd like help finding the right financial advisor, get in touch with us. We can refer you to one of our panel of leading financial advisors, depending on what your needs are.
How does equity release work when you die?
If you pass away after releasing equity from your home, what happens next will depend on whether you're a solo borrower or a joint borrower. If you and your spouse took out equity release together and they outlive you, they can continue to live in the property. If your spouse has already passed or you're a solo borrower, the equity release plan will be due for repayment. 
The amount due will usually be paid using the proceeds from the property sale. Selling a property can take a while, especially when its owner has passed away, so lenders usually give beneficiaries up to 12 months after the owner's death to pay the money back. Some lenders are even more understanding, allowing up to 3 years. If you're concerned about the impact these time scales could have on your family, speak to a mortgage broker before applying for an equity release. 
What are the risks with equity release?
Equity release, whether it's a lifetime mortgage or home reversion scheme, is not suitable for everyone. If you are considering equity release, it's important to seek financial advice before taking any action and ensure you've considered all the options available beforehand.
We've detailed some of the alternatives to equity release below.
Risks of equity release:
If you make any large gifts to your family with equity release, they may have to pay inheritance tax in the future. 
Your loved ones may receive little or no inheritance when you pass away
Interest may be accrued over the long term with a Lifetime Mortgage, which can make it expensive. This is because interest is charged on both the original loan and the interest that has been added, so the amount you owe will increase over time. This will reduce the equity left in your home and the value of any inheritance, potentially to zero.
You may have to pay an early repayment charge if you repay the loan early ⁠— even if you don't pay it off in full
It can affect your entitlement to means-tested state benefits
Read more: What is a financial advisor?
You might also be interested in: Financial advisor vs wealth manager: What's the difference?
What are my other options?
If you'd like to help your child or grandchild buy a home, there may be alternatives that suit you better than equity release. A remortgage, for example, can let you remove equity from your property without affecting your loved ones' inheritance. 
Another option is a Retirement Interest Only Mortgage - take a look at our guide to RIO mortgages vs equity release to compare the two. In our Is equity release a good idea? guide, we explore the alternatives in even more detail.
Wondering which option is right for you?
There's lots of information to take in, so it's understandable if you're feeling overwhelmed. If you're unsure which option to go with, let us help you. Our award-winning team of mortgage experts will be able to walk you through what options are available to you, and can refer you to an equity release partner for advice if required.