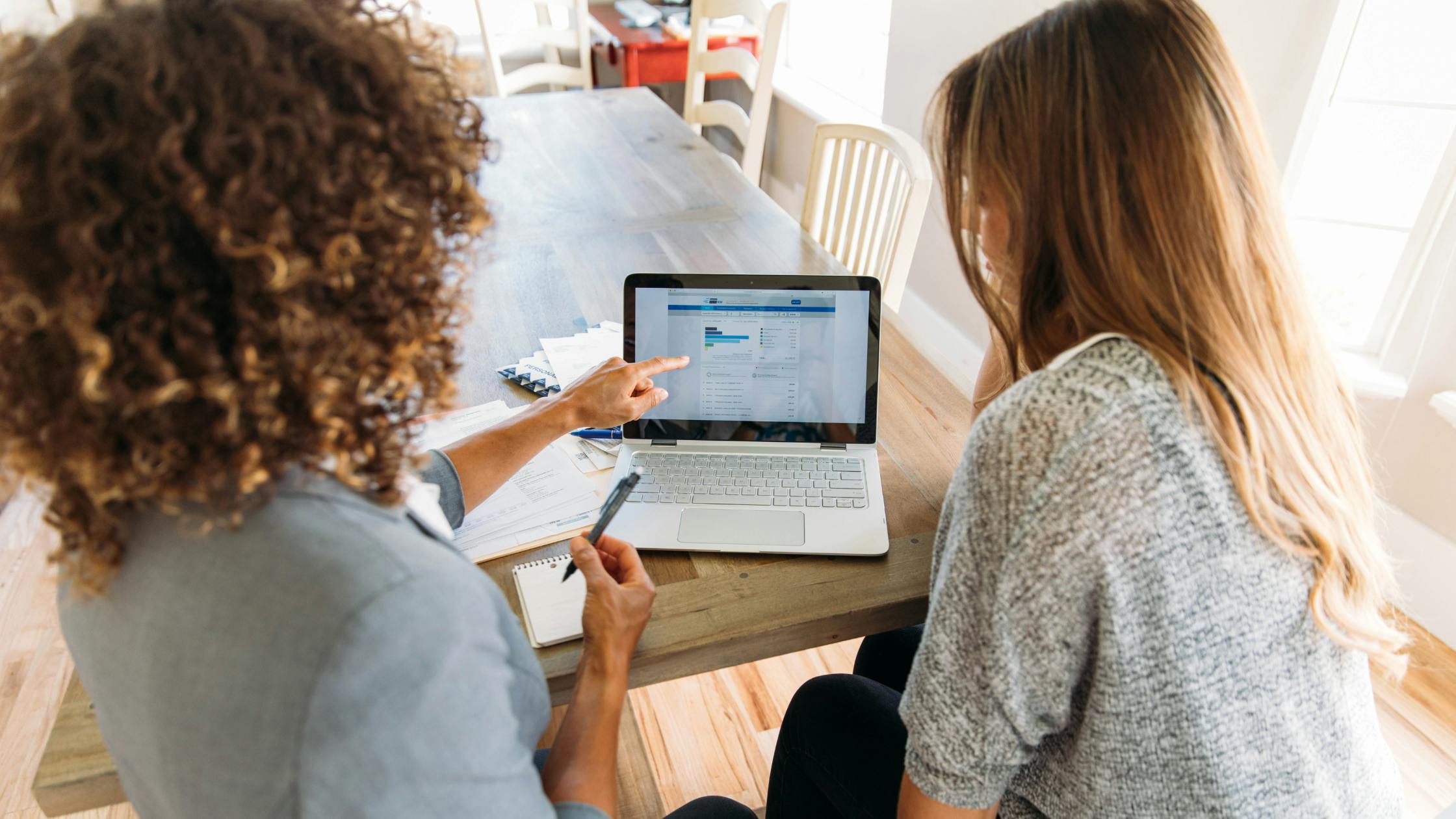 Financial advisor vs wealth manager: What's the difference?
A financial planner is a professional advisor who helps clients to manage their money better. They're often referred to as 'financial advisors' and the two terms can be used interchangeably.
Financial advisors help people to build wealth, reduce taxes, and plan their estate. As we explained in our What does a financial planner do? blog, their main duties can include creating financial plans, managing clients' investments, and coaching them to make better money decisions. 
So does this mean a financial advisor is the same as a wealth manager? Are there any differences between the two roles and which one should you choose? Keep reading to find out.
Is a financial advisor the same as a wealth manager?
A wealth manager is a type of financial advisor, but they tend to work with high net worth and ultra-high net worth clients. Wealth managers usually offer many of the same services that 'regular' financial advisors do, such as tax planning, retirement planning, estate planning and coaching/consulting. But they usually place a much much stronger emphasis on the management of the client's investment portfolio. 
Wealth managers can make a lot of money from managing their clients' assets, often charging fees of up to 2% on the total value of the managed portfolio. These fees are known as assets under management (AUM). Some wealth managers reduce their fees for ultra-high net worth clients, because the bigger the portfolio, the more they can earn.
Some wealth managers also refer to themselves as financial advisors and use the two terms interchangeably. Meanwhile, many financial advisors avoid the wealth manager label and will work with clients with much smaller portfolios and different priorities.
However, most financial advisors (even those who aren't wealth managers) will charge a fee for managing a client's portfolio. They might offer ad-hoc services too, charging an hourly rate or set fee for a particular service. This can be ideal for people looking for advice about their pensions, life insurance or a remortgage, without wanting to commit to ongoing AUM fees. 
How much money do I need to hire a wealth manager?
The amount of money you'll need to hire a wealth manager can vary, but most wealth managers will only work with clients with assets in the high six figures. Some will go even further, working exclusively with multi-millionaires or billionaires.
Each wealth manager has their own requirements and what counts as a high income to one wealth manager may be seen as small change to another. Some wealth managers prioritise income while others are more concerned with the value of your savings and investment portfolio. 
If you don't have enough money to hire a wealth manager, don't be disheartened. There are so many financial planners who may be able to help, whether you're looking for advice on remortgaging, investing, preparing for retirement, or managing your estate.
Our team of specialist mortgage brokers can help you buy a house, remortgage your home or help a loved one get on the ladder. We can also advise you on protection policies such as mortgage protection insurance and critical illness cover. 
If you'd like help with financial matters unrelated to mortgages and protection, we can refer you to one of the trusted financial advisors on our panel, depending on your needs. Get in touch to learn more.
Is a wealth manager worth it in the UK?
A wealth manager can be worth it if you're a high net worth individual looking to continue building wealth while also benefiting from bespoke financial advice.
Not only will your wealth manager manage your assets for you, they'll also organise your tax affairs, plan your estate, and liaise with other experts such as accountants and business coaches. 
Is wealth management risky?
Working with a wealth manager can come with an element of risk, since you'll be trusting someone else to invest your money. Whether you're investing in stocks, bonds, property or other assets, volatility is part and parcel of the process. There's no guarantee you'll get back what you put in. 
If you choose your own investments, monitor the market regularly, and rebalance your portfolio yourself, this won't necessarily lower the risk. If you're an inexperienced investor, you may find yourself susceptible to more risk than you're comfortable with. You might also make expensive mistakes.
With the right wealth manager at your side, you should be able to grow your money with less stress and hassle than if you managed your portfolio alone. If you have friends who use wealth management services, ask them for a recommendation. You need to find someone experienced, knowledgeable and trustworthy.
Wealth manager vs financial advisor: which should I choose?
Whether you should choose a wealth manager or financial advisor largely depends on your net worth and goals. If you have a high net worth and you're looking for someone who understands the difficulties that can come with managing a large amount of wealth, a wealth manager will be well equipped to help.
If you earn an average wage or below six figures, you'll be better suited to a financial advisor. Some financial advisors will still have income requirements, but there are others who'll help you no matter how much you earn. 
Take a look at our guide on how to choose a financial advisor to learn more. Alternatively, get in touch with our team today and we'll recommend you to a financial advisor from our panel.
Can a mortgage broker help instead?
If your concerns are purely mortgage and protection-related, you might not need a wealth manager or financial advisor. Instead, our award-winning team of mortgage brokers may be able to help. We have access to over 20,000 innovative and competitive mortgage deals from over 100 lenders to help find the best deals for you.
Get started