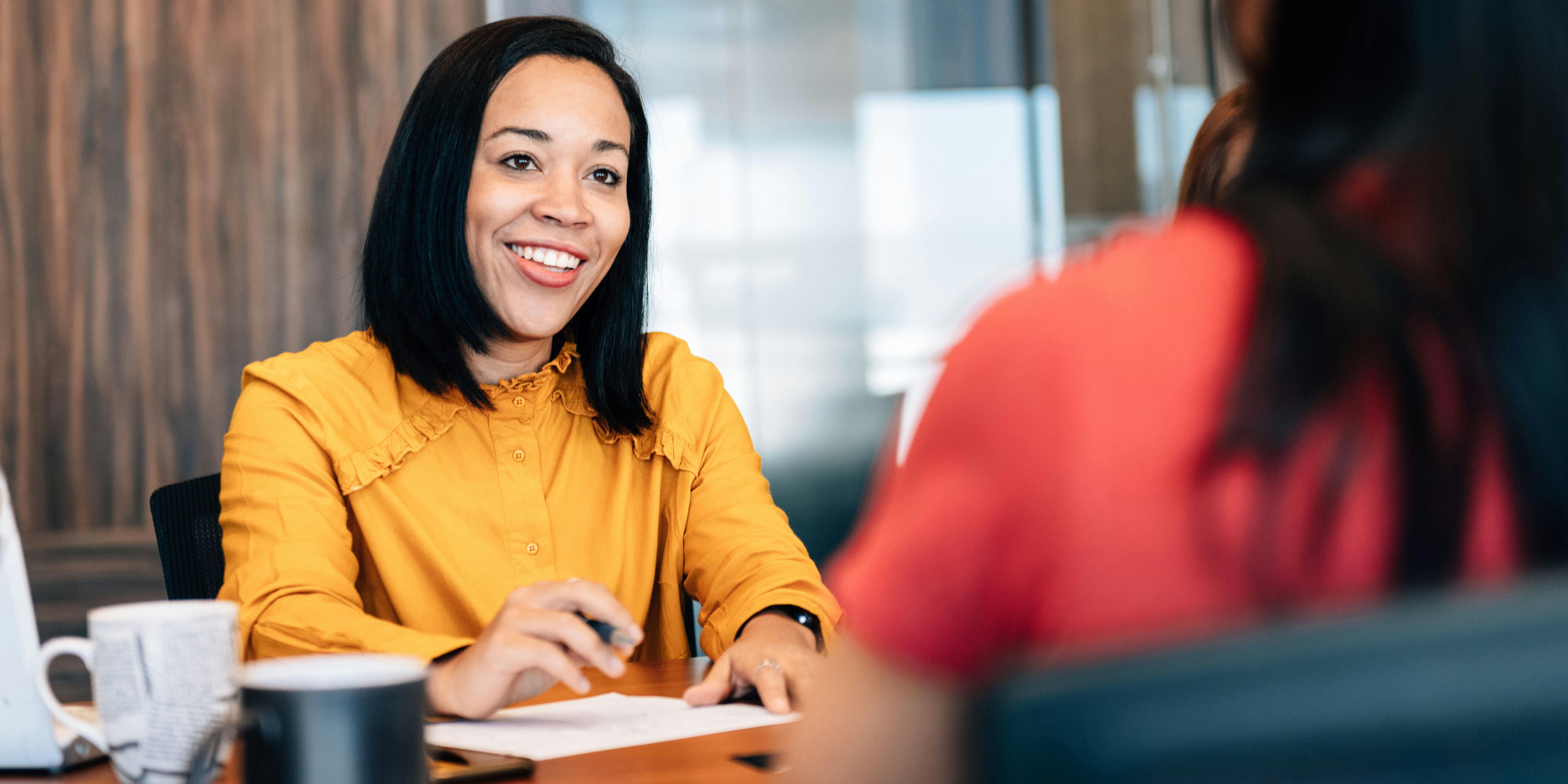 How to choose a financial advisor
Last Updated
10 April 2023
If you're buying a home, planning your retirement, or looking for the right insurance to protect your family, a financial planner can help you make the right decision. 
But how do you choose a financial advisor and how much do they cost?
What is a financial planner?
A financial planner is a type of advisor who helps their clients manage their finances and achieve both short and long term goals. 
Financial planners are different to, say, money coaches in that they must have certain qualifications before they're legally allowed to offer financial advice. They're also regulated by the Financial Conduct Authority to ensure they're working in their customers' best interests.
There are two main types of financial advisor to choose from - independent and restricted.
Independent financial advisors (IFAs) can recommend products from across the whole market. This can make it easier to find the right products for you, but you may have to pay a higher upfront fee.
Restricted advisors can only recommend certain products and providers. Many large investment companies such as St James's Place, Hargreaves Lansdown and Tilney offer restricted advice. These advisors may charge a lower upfront cost, but since you'll have a smaller choice, you might miss out on the most suitable product for you.
What does a financial planner do?
A financial planner can help you make big financial decisions and navigate complicated rules and regulations. This can include:
Finding the right insurance. Life insurance, critical illness cover and income protection can help you protect your family from financial uncertainty. It's hard to know which policies to take out and what level of cover you need. A financial planner will look at your household income, savings, and debt obligations to work out how your family would get by in a crisis, before finding the right protection for you.
Plan your estate. You can draw up a will without a financial planner, but if your family situation is complex or you have a lot of money, it's worth using an advisor to ensure everything is laid out clearly.
Reduce the amount of tax you have to pay. If you have a large amount of money and assets, a financial planner will help you manage your finances in a tax efficient way and legally reduce your tax bill. 
Get a mortgage. Using a specialist mortgage broker can be an affordable and effective alternative to using a financial advisor, but in particularly complex cases we sometimes put our clients in touch with our panel of trusted financial advisors. 
Prepare for retirement. If you're approaching retirement, a financial advisor can help you work out how much to withdraw from your pension and when. 

If you'd like to purchase an annuity, your advisor will make sure you get good value for money. 

Looking to transfer your pension from one provider to another? They can help with this too, making sure you won't be worse off with the new provider than you are with your current one. 
Do I need a financial advisor?
You may need a financial advisor for some situation, such as: 
You have a large amount of savings
You have a large portfolio of investments
You need help planning your estate
You've received an inheritance and you're not sure what to do with it
You're getting a divorce
You're approaching retirement or you'd like to retire early
You might be tempted to skip using a financial advisor to save money, but it's usually more cost effective in the long run to speak to an expert before making a big decision. 
There are some decisions, though, that you can make without a financial planner. You might be able to get free advice for debt, pensions and basic will writing:
Where to find free advice for debt:
If you're struggling with debt or adverse credit, the MoneyHelper and Citizens Advice can offer free guidance and support. 
Where to find free advice for pensions:
Looking for pension help? Get in touch with Pension Wise, a free service backed by the government.
Where to find free advice for will writing:
Many charities offer a free will writing service. When you use their service, you'll be asked if you'd like to leave a gift to the charity in your will. This isn't compulsory but it can be a good way of supporting a worthy cause, without having to part with the cash when you need it. 
How to choose a financial advisor
1. Find a financial advisor
There are a few ways to find an advisor. These include: 
Talk to us. We can refer you to one of our panel of 5 leading financial advisors
Ask friends and family members if they can recommend someone
Use comparison websites such as VouchedFor and Unbiased
2. Book in a call with a financial advisor
Once you've found an advisor you'd like to work with or you've whittled it down to 2-3 possible advisors, ask them if you can book a free, no obligation call. 
Most financial advisors will offer a free consultation so you can get to know them (and their fees) before deciding whether to pay for their services. 
Before the call, make a list of questions to ask. These could include:
What qualifications do you have?
How many years experience do you have and how long has your company been in business?
Do you give independent or restricted financial advice? 
Do you sell your own company's products or investment funds? 
What fees will I pay and how often?
How is your service delivered? (Face-to-face, remotely, by email or phone?)
Do you specialise in a particular area? 
Will I always work with you specifically or will I work with other members of your team?
How often will you review my portfolio?
Can you share reviews from past and present clients?
3. Ask for quotes & consider your options
You don't have to make a decision on the spot. It's a good idea to make a few notes during the call and ask the advisor to send you a quote in writing. That way you can think about it for a few days and discuss your options with your partner, parents or a friend. 
4. Choose your financial advisor
Once you've made your decision, simply reach out to your chosen advisor. They'll guide you through the next steps.
Choose a financial advisor from our panel
If you'd like help finding a financial advisor, talk to Tembo. We can refer you to one of our panel of 5 leading financial advisors, depending on what your needs are.
How much does a financial advisor cost?
Back in the day, independent financial advisors were either paid an upfront fee by their clients or they were paid commission by financial services companies for recommending their products to clients. 
In 2012, though, the Financial Conduct Authority banned IFAs from accepting commission from pension and investment providers. 
Instead, they must charge their clients a fee. This might sound like a bad thing, but it's actually designed to protect customers and reduce the risk of them being mis-sold unsuitable products. 
Advisors can still accept commission from insurance providers and mortgage lenders, though. 
So how much does a financial advisor actually cost? It all depends whether they charge an hourly fee, a set fee or a percentage of your portfolio. 
Hourly fee. Some advisors charge an hourly rate. This can vary from one advisor to the next but you're usually looking at a figure between £75 an hour and £250 an hour. If you choose an advisor with an hourly fee, don't hesitate to ask for a breakdown of the work they've completed for you. 
Set fee. Some advisors will charge you a one-off fee for helping them with a particular task. The amount will usually depend on the complexity of the task and the amount of time it'll take them to complete.
Percentage of your portfolio. Many financial advisors charge their clients a fee based on a percentage of their portfolio. This is usually around 1% or 2%. This pricing model gives advisors an incentive to invest your money as best they can, but it can work out expensive in the long run. If you only need a financial advisor to help you make a one-off decision, this type of fee won't be necessary. 
Are financial advisors worth it?
Whether financial advisors are worth it depends on your needs. If you're going through a big life change such as a divorce or you're nearing retirement and you're unsure how to make the most of your money, a financial planner can help you make the right decision. They can give you clarity, peace of mind and reassurance, too.
Of course, it's possible to get your finances in order and even build wealth without a qualified advisor at your side. But take financial advice you see on social media with a pinch of salt and reach out to debt and pension charities when you need some guidance.
Need help finding the right financial advisor? Talk to Tembo
If you'd like help finding the right financial advisor for you, get in touch with us. We can refer you to one of our panel of 5 leading financial advisors, depending on what your needs are.