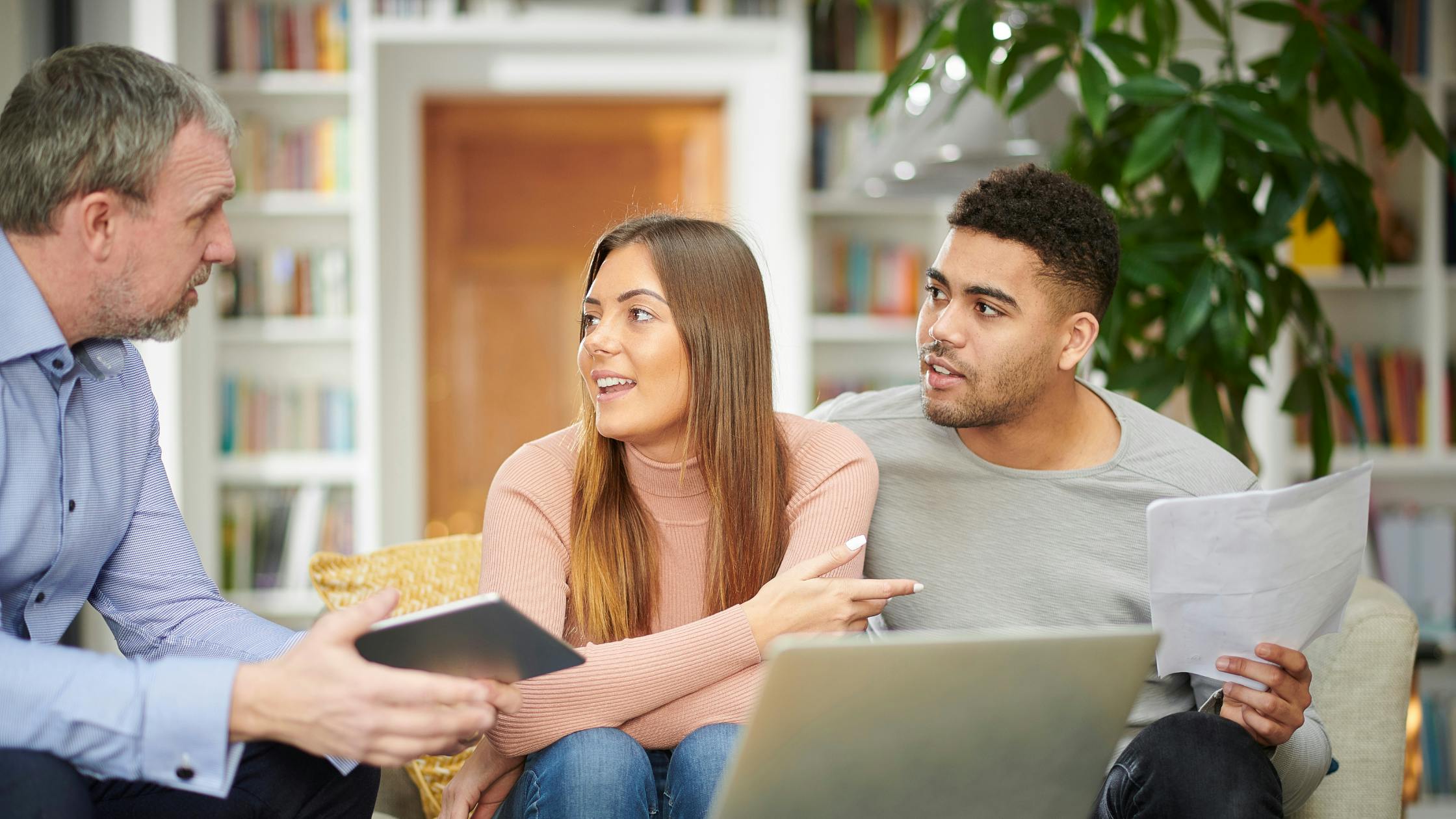 Top 5 financial advisors in 2023
Last Updated
8 August 2023
When it comes to managing your money, there's a lot you can do yourself. You can download budgeting apps to gain control of your spending and follow TikTok financial gurus to get tips on making more of your money. You can open a Lifetime ISA and use it to buy your first home. And you can have more honest conversations with your partner or family about money. 
But there are certain money moves you can't do alone and there may be times when you're unsure which financial product or life-changing decision is right for you. If you're struggling to get a big enough mortgage, you'd like to help your children buy a home, or you're worried about your inheritance tax liability, financial advice could be the answer.
In this guide
For anything property or mortgage related, we may be able to help. But if you're looking for an expert to do a deep dive into other aspects of your finances and help you work towards multiple financial goals, you might need a financial advisor.
Wondering which financial advisors to use? Well, you're in the right place. In this guide, we'll run over 5 of the best financial advisors to choose from:
1. Saltus
Independent
Saltus is a 'chartered' financial planning firm, meaning it meets the industry's 'gold standard' of excellence and integrity. Achieving Chartered status means it's committed to developing and maintaining its expertise and delivering high quality advice to clients. 
Saltus began as an investment management firm back in 2004, but in 2015 it evolved to include financial planning advice too. Saltus' mission is to improve its clients' relationship with money, helping them to reduce anxiety and build a more positive future. They do this by getting to know their clients, learning their life goals and helping them take the necessary steps to achieve them.
2. Informed Choice
Independent
Informed Choice is an independent financial planning company in Surrey. This team of Chartered Financial Planners aims to help people find answers to the big financial questions in life, such as 'will I be able to retire?' and 'how much inheritance tax will my children and grandchildren have to pay?'. Their services include retirement planning, investment advice, protection advice, and inheritance tax and estate planning.  
They even have a podcast: Informed Choice Radio. Hosted by Chartered Financial Planner Martin Bamford, it features best-selling authors, thought leaders and personal finance experts.  If you'd like to get to know the team a bit better before booking a free consultation, have a listen.
3. Niche
Independent
If you're wondering whether to pay your mortgage off early, find the right equity release product, or use insurance to protect your family from future financial struggles, Niche IFA - based in Wales - offers independent fixed-fee financial advice tailored to your situation. 
Niche is an employee-owned business, meaning all its advisers and staff own shares of the company. One of the benefits of working with an employee-owned business is that it's within each team member's best interest to go above and beyond for clients. This can lead to a higher quality and more personalised service. 
Read more: Is equity release a good idea?
4. Charles Stanley
Restricted
Established in 1792, Charles Stanley is one of the UK's largest wealth management companies. With Charles Stanley, you'll benefit from a wide range of professionally managed investment services suited to your own needs. Whether you'd like to manage your own investments or let your advisors do it for you, you'll have plenty of flexibility and choice. 
Charles Stanley is classed as a restricted advisor, meaning you won't have access to financial products from across the whole market. Instead, you'll pick from a selection of the company's own products. These include:
Investment account
Stocks & shares ISA
Junior stocks & shares ISA
Self-invested personal pension

5. Flying Colours
Independent
Flying Colours is a financial planning company on a mission to help you make the right choices for your money. Whether you're wondering what to do with a financial windfall or you're thinking of combining multiple pension pots in one place, Flying Colours can weigh up your options before making a recommendation.
They can help with investment advice, retirement planning, pensions advice, inheritance tax planning and estate advice, later life and long term care, protection and insurance. 
Flying Colours has offices in Bracknell, Lincoln and Liverpool, but you don't have to live locally to use their services.
Need property or mortgage advice?
If you think it's a mortgage broker you need, rather than a financial advisor, talk to Tembo. Our award-winning team have helped thousands of buyers, movers and remortgagers find the best option for them, including helping them boost their buying budget or find ways to access lower interest rates. 
We can help with common mortgage obstacles including:
We do this by advising on a range of innovative buying schemes from over 100 mortgage lenders, including guarantor mortgages, shared ownership schemes and no deposit mortgages. 
See what you could afford with Tembo
To see which specialist buying schemes you could be eligible for, create a free Tembo plan for a personalised recommendation. You can then book in a free, no-obligation call with one of our mortgage experts.
Get started