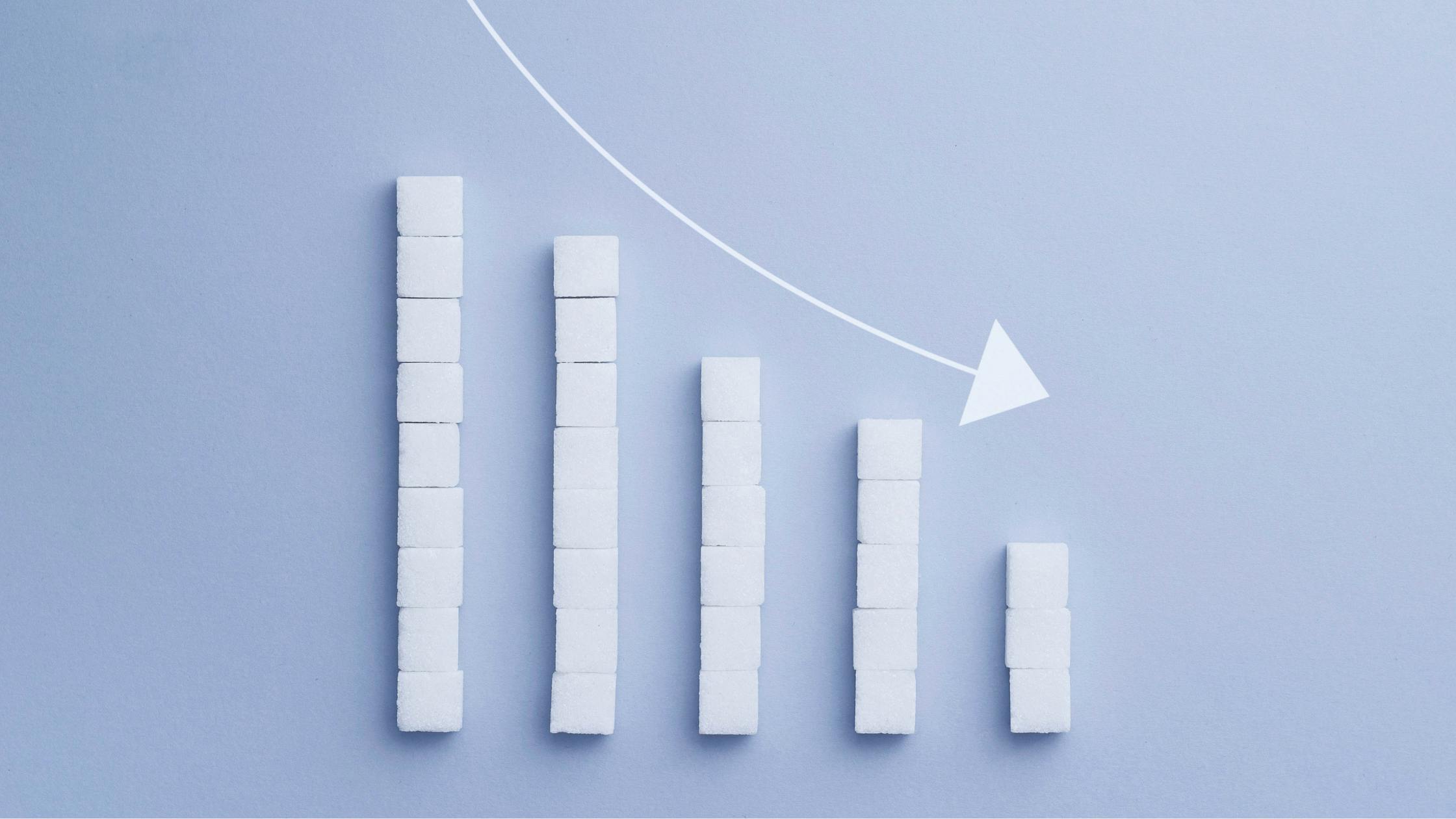 6 ways to get lower mortgage interest rates
Last Updated
21 April 2023
If you'd like to cut the cost of your existing mortgage or you're trying to get a good deal on your first home, you may be able to save money by getting a lower interest rate.
Here's our guide on how to get lower interest rates on a mortgage.
Can I get a lower mortgage rate?
Yes, you could get a lower mortgage rate than the one you currently have or the one you've been offered by a lender already.
Whether or not you can get a lower mortgage rate will depend on a number of factors such as:
Your income 
Your savings
Your credit rating
Your current interest rate (if you have a mortgage already) or the one you've been offered
Preferred type of mortgage (fixed or variable)
If you have a fixed-rate mortgage and you'd like to switch to a cheaper mortgage deal before you reach the end of your fixed term, you may have to pay a fee to switch. Some lenders charge customers an early repayment fee to exit a fixed-rate deal early.  
In some cases though, switching can still be worthwhile. If you're eligible for a much lower mortgage rate, you could save far more money over the course of your mortgage term than you'll pay in early repayment fees. It's important to do the sums before making a decision, or work with an experienced mortgage broker who can help you work out the best course of action for you.
Mortgage brokers also have access to mortgage deals that you can't get directly through a lender. Here at Tembo, we have access to over 20,000 mortgage products including schemes and deals only accessible through a broker. 
Learn more: What to do if you can't remortgage due to affordability?
How to get a lower interest rate on a mortgage
Here are 6 ways to get a lower interest rate on a mortgage:
Improve your credit rating 
Put down the largest deposit you can afford 
Use a mortgage broker
Compare fixed variable and tracker mortgages 
Add a booster to your mortgage application
If you already own a home, remortgage 
1. Improve your credit rating
Your credit report plays an important role when applying for a mortgage. When deciding how much to lend and what interest rate to offer, lenders look at your credit score to determine how trustworthy you are as a borrower. 
If your credit rating is stopping you from accessing the best rates, the good news is it's possible to improve your score over time. 
There are a number of ways to do this:
Check your credit report with the three credit referencing agencies. These include Experian, Equifax and TransUnion.
Look out for any errors. If you spot any mistakes, get in touch with the relevant credit referencing agency and ask for a correction.
Register to vote. Being on the electoral roll makes it easier for lenders to confirm your identity.
Pay existing debts on time. If you have any credit cards, car payments or other types of debt, keeping on top of them signals that you're a responsible borrower.
Keep your credit utilisation below 30%. Your credit utilisation is the amount of available credit that you're currently using. If you have a credit card limit of £1,000 pounds, for example, keeping your balance at £300 or below is something lenders often consider a positive. 
Avoid applying for multiple lines of credit in the run up to your mortgage application. Too many applications in a short space of time can cause alarm bells to ring for the lender.
Read more: What is a credit score and how to improve your score?
2. Put down the largest house deposit you can afford
The bigger your house deposit, the better your chances of securing a lower mortgage rate. This is because lenders tend to reserve the best rates for those with a smaller Loan to Value (LTV) on their home. 
We know that saving more money is easier said than done. That's why we advise on a range of budget boosting schemes, as well as low or no deposit mortgage options.
If you have a home owning friend or family member who's willing to help you for example,, a Deposit Boost could be the answer. This involves two separate mortgages. The first one is taken out by your generous helper (we like to call them your Booster) to release equity from their home.  
The second mortgage is taken out by you. You'll use the money released from your Booster's home to put down a bigger house deposit. With a larger down payment, you could get access to lower mortgage rates, saving you money on interest. In fact, on average our customers who boost their deposit in this way save £17,000 over the first five years of their mortgage term in interest alone! 
If your Booster wants to help you buy but doesn't want their help to be a gift, or they want something back in return, they could loan you a deposit in return for a share in your home through a Deposit Loan.
The Armed Forces Help to Buy scheme is another option, but as its name suggests you'll need to be in the British Army, Royal Navy or Royal Air Force to be eligible. This scheme lets you borrow up to 50% of your annual salary from the government (up to a maximum of £25,000), which can be used to boost your house deposit.
The loan will be interest-free, so the amount you borrow is exactly what you'll repay. You can use the money towards your deposit, potentially giving you access to better interest rates on your mortgage.
See which budget boosting schemes you're eligible for
There are loads of schemes out there which you could use to boost your deposit, or get a mortgage with a small house fund saved up. To see what you could be eligible for, create a free Tembo plan today.
Create my Tembo plan
3. Use a mortgage broker
Walking into your high street bank and asking for a mortgage might seem like the easiest way to get a home loan, but it can actually prove costly. When you approach a specific lender for a loan, you miss out on hundreds of other deals elsewhere. 
By using a specialist and trusted mortgage broker like Tembo, you'll have access to a much wider choice of mortgages - we have access to over 100 lenders and over 20,000 mortgage products! You'll also have an expert on your side to do the research for you, so they can find you the best deal possible from across the market and help you every step of the way towards getting your home. 
To see how we could help you, create a free Tembo plan for a personalised recommendation. You can then book a free, no-obligation call with one of our award-winning team to talk through your options.
4. Compare fixed, variable and tracker mortgages 
Interest rates can vary depending on whether you opt for a fixed, variable or tracker mortgage, so be sure to consider each option before making a decision. 
Fixed rate mortgages tend to be a popular option for those looking for certainty and stability. Whether you fix your mortgage for 2, 5 or 10 years, you won't have to worry about your mortgage payments fluctuating from one month to the next.
You might like: How long should I fix my mortgage for?
When you enter a new fixed rate mortgage deal, you may have to pay a slightly higher interest rate than those available through a variable or tracker mortgage at the time. 
This isn't always the case, however. In 2022, fixed-rate deals were considerably more expensive than variable deals, but interest rates have levelled off over the last few months due to changes in the economy and market.
Take a look at our Interest Rates Tracker to see the best mortgage rates from across the market today.
5. Add a Booster to your mortgage application
Whether you're buying a home by yourself or with a partner, adding another person to the mortgage could help you access lower interest rates. This is because the more people responsible for the debt, the less risky lenders usually consider the loan. 
An Income Boost, for example, lets you add a friend or family member's income to the mortgage to increase your borrowing potential and potentially lower your mortgage interest rate too. You can do this without adding your Booster to the property itself. So don't worry - your Mum doesn't have to move into your spare room unless you want her to! 
6. Already own a home? You might be able to remortgage 
If you're a homeowner already, you don't have to keep paying the same interest rate forever. By remortgaging your property, you may be able to reduce the amount of interest you pay and save thousands of pounds over the course of your mortgage term.  
To see what mortgage interest rates you could get by remortgaging, create your own Tembo plan for free. It takes 10 minutes to complete, and there's no credit check involved. Get started here.
Does a higher credit score mean a better mortgage rate?
Having a good credit rating can give you access to much lower mortgage rates than if you have a bad credit rating. This is because lenders often see those with poor credit as higher risk. 
The good news is that a bad credit rating doesn't mean you're destined to pay high interest rates forever. Some lenders specialise in working with those with adverse credit, but these loans can be more expensive. If you'd like to keep your payments as affordable as possible, make an effort to improve your credit rating over time. This could mean you can access much better mortgage rates in future.
Can you negotiate mortgage rates?
Yes, you can negotiate mortgage rates with your current lender. For example, you can ask your mortgage company for a lower rate, but there's no guarantee you'll get one. Some lenders will be happy to offer you a lower interest rate to keep you though, particularly if you've been a reliable borrower and you've always made your repayments on time.
If you're nearing the end of a fixed-rate deal or you've already got a variable mortgage, this is a good time to try and negotiate a more affordable interest rate. 
Moving onto a lower rate can be a really straightforward process - it's commonly known as a product switch. However, in some cases you may have to go through the remortgaging process. This can be more complex as it usually involves solicitors and a property valuation, but a mortgage broker can guide you through the process to make it as easy as possible. 
Can I borrow less if interest rates go up?
If interest rates go up, borrowing less can help you save money. By taking out a more manageable loan, you'll pay interest on a much smaller amount of debt. However, this could make it harder for you to find a property that you like and can afford. But thankfully, there are a number of schemes that can help you get on the ladder without breaking the bank. To see which budget boosting schemes you could be eligible for, create a free Tembo plan.
See what you could afford with Tembo
Whether you're looking to remortgage or get your first home, see how much you could afford with Tembo. By creating a free plan with us, you'll get a personalised recommendation of all the ways you could buy a home, plus indicative interest rates and monthly repayments.
Get started