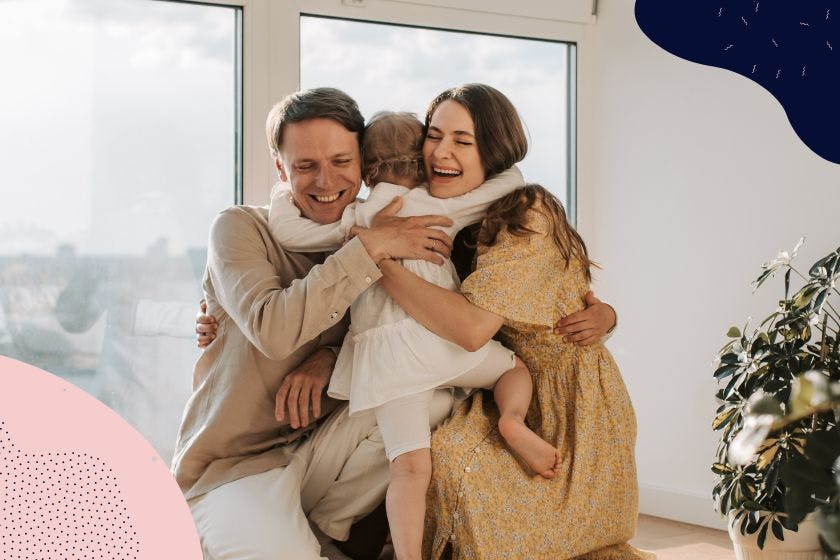 What to do if you can't remortgage due to affordability
Last Updated
22 August 2023
See whether you could remortgage today
Have a play around with our Remortgage Calculator to see what you could be offered, including interest rates and indicative monthly costs.
What is mortgage affordability?
Struggling to remortgage? You're in the right place
At Tembo, we're experts in helping homeowners increase their affordability, so they can access lower interest rates and stay in the home they love. To find out what remortgage rates you could get, create a free Tembo plan, personalised to you.
Create my Tembo plan
2. Cost of living is going up
Soaring inflation isn't just impacting mortgage rates. The cost of living has been going up and up since 2021, driven by rising costs of energy and food, and more recently the price of services. This has made the cost of every day necessities like heating our homes and buying our weekly food shops more expensive, putting pressure on everyone's wallets.
With less money to spend at the end of the month, and rising mortgage rates, many households are worried about how they can afford to remortgage onto a new deal and still afford to live.
3. Low credit rating 
If your remortgage application has been rejected, could your credit score be responsible? Having a low credit rating tends to limit your mortgage options. You should still be able to get a mortgage, but you may need help from a specialist mortgage broker to find the right deal. 
One of the best things you can do is try to boost your credit score in the lead up to your mortgage application. It can take a while to build your credit rating, but it'll save you a lot of money in the long run. Here are a few ways to boost your score:
Check your credit rating. There are three main credit referencing agencies used by lenders: Experian, Equifax and Transunion. They each have a different method for scoring individuals. To get a full picture of your credit history, check your score with CheckMyFile which collates all three agencies' reports.
Look for any errors. If you spot anything on your credit report that doesn't look right, get in touch with the agency in question to find out the details.
Pay off any existing debts. This can help you improve your score and boost your mortgage affordability, since your monthly outgoings will be lower. 
Make future payments on time and in full. This shows lenders you're able to manage your debts responsibly.
Avoid applying for more debt. Applying for credit cards, personal loans and other types of credit in the run up to your mortgage application can make it harder to remortgage.
4. You've experienced a drop in income
Has your personal or household income fallen since you took out your existing mortgage? Maybe you and your partner have started a family, and one of you is on parental leave. Or maybe you've switched jobs recently, become redundant or self-employed. All of these changes can impact your overall impact, which in turn affects your ability to get a new mortgage deal.  
Don't panic if you fall into one of these categories. There are plenty of specialist lenders who'll consider your application as long as you pass their affordability checks, or you can remortgage to a new deal with your current lender through a product transfer. Tembo can help you find which buying schemes you're eligible for, and how you can boost your mortgage affordability. Simply create a free Tembo plan to get started.
Keep reading: Can you get a mortgage when pregnant or on maternity leave?
5. Your home is worth less than your mortgage
If your property has fallen in value and it's now worth less than your outstanding mortgage amount, this can make it really difficult to remortgage. This is known as negative equity and can be the hardest obstacle to overcome. 
You might also like: Are house prices rising?
Find out all the ways you could boost your affordability
Discover what schemes could boost your mortgage affordability and help you afford to remortgage with a free Tembo plan. It takes 10 minutes to complete, and there's no credit check involved. If you have family who are willing to help, make sure to add them too!
Create a plan
What can you do if you can't remortgage due to affordability?
If you can't remortgage due to affordability, there are a number of things you can do. First off, don't panic. In our experience, many people who've been rejected for mortgage affordability reasons go on to get a mortgage elsewhere. 
Mortgage lenders come in all shapes and sizes. The same is true for their mortgage products and lending criteria. So while you might not meet one particular lender's needs, this doesn't mean all lenders will make the same decision.
1. Avoid applying for a new mortgage straight away
Did you know that too many credit applications in a short space of time can make it harder to get a mortgage? Whenever you apply for a credit card, personal loan or other form of debt, the lender will run a credit check before deciding whether to approve your application. Some banks do the same thing when you open a new current or savings account. 
There are two types of credit check. The first is known as a 'soft' search. You'll be able to see this search when you look at your own credit report. This won't affect your ability to get credit. 
The second type of credit check is known as a 'hard' search. This leaves an imprint on your credit report that can be seen by lenders.
If you have too many hard searches within a short space of time, this can make lenders wary. They might worry that you're desperately trying to borrow money and won't be able to pay them back ⁠— even if that's not the case!
2. Get expert advice 
If you can't remortgage due to affordability, speak to an expert mortgage broker. You don't need to tackle this problem alone. Mortgages can be complicated, and there are more options out there than you might expect: you should get an expert to do all the research, calculations and admin for you.
At Tembo, our expert team and smart tech will find all the schemes you're eligible for to help you discover what solutions there are out there. Once we've found the right scheme to boost your affordability, your mortgage broker will walk you through each step to complete your remortgage.
Create a plan with us today for free to get started.
3. Consider extending your mortgage term
When you remortgage onto a new deal, you can choose to change your mortgage so it has a longer term. Extending your mortgage term allows you to pay less each month, but over a longer period of time.
So if you currently have a 25 year mortgage you could extend it to a 35 year mortgage, as long as you meet the lender's age requirements. Some lenders cap the maximum age they accept at 70, 75 or 80, so ensure you meet these requirements before applying, or work with a mortgage broker to find the best options for you.
It's important to know that because you'll be paying off your mortgage for longer, you'll pay more interest overall. But extending to a longer term doesn't mean you're stuck with this arrangement until the end of your mortgage. You could switch to a longer term now, then remortgage to a shorter term later down the line if you meet requirements at the time.
4. Consider switching to interest-only
Changing to an interest-only mortgage is a useful tool which you can use to keep your repayments lower while staying in the home you love. However, it's best to use this as a short term solution - otherwise, you'll have to pay your remaining mortgage balance at the end of your mortgage term.
Also, this option is heavily dependent on income and the amount of equity you hold in the property. You'll also need a suitable repayment vehicle to repay the interest-only element at the end of the term.
An alternative is a part and part mortgage, which allow you to still pay off some of your mortgage but less that a standard repayment mortgage. So you'll still be chipping away at your loan, unlike with an interest-only mortgage, but when your mortgage ends there will still be some debt remaining.
5. Improve your credit score
Having a poor credit score tends to limit your mortgage options and could mean you'll be offered higher rates. This is because lenders often see those with adverse credit as higher risk. By improving your credit score in the run up to your remortgage, you could get access to better rates.
Different mortgage lenders use different credit referencing agencies to check your score. A useful service to use to get the full picture of your credit score is CheckMyFile. This collates your report from the three main agencies to give the fullest overview of your creditworthiness.
Get your CheckMyFile report here.
6. Consider staying with your same lender
If you are happy with your current lender, you can usually do a product transfer with the same provider and not go through a full affordability check again. This can be a good option is your circumstances have changed, or your credit score will impact your ability to qualify for the best rates from other lenders.
However, this might mean you don't have access to the best rates available as you'll be restricted to your provider's current deals. 
7. Add a guarantor to your mortgage
One of the issues that people are having at the moment is their current affordability might not be enough to cover their existing mortgage.  This generally happens for people who bought with smaller deposits and who's financial position may have changed. For example, they might now have childcare costs impacting on their affordability.
By adding a family member or friend to your mortgage as a guarantor, you can increase your affordability, for example through an Income Boost remortgage. This is because your total household income will increase, as a lender will consider their salary alongside your own. Plus, with more borrowers on the mortgage, the lenders see you as less risky.
8. Pay off a lump sum
Depending on the loan to value (LTV) percentage of your mortgage, it could be worthwhile making a lump sum overpayment to reduce the amount outstanding on your mortgage. With a smaller mortgage, you can get access to lower rates because you'll need to borrow less from a lender.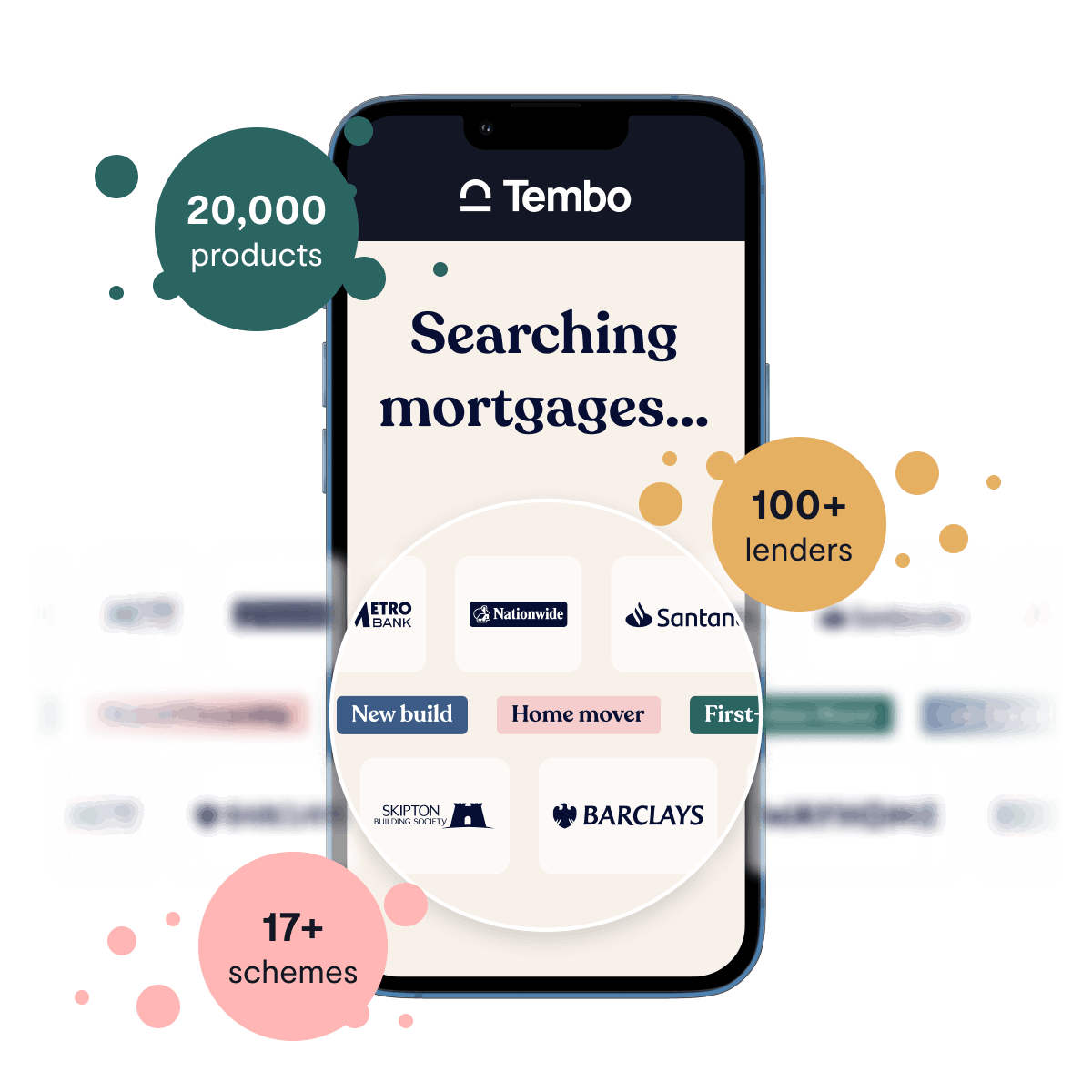 Can I remortgage with bad credit?
Yes, it is possible to remortgage with bad credit, but you'll usually have to choose between a much smaller selection of mortgage lenders than you would if you had a good credit rating. 
If you've struggled with debt in the past and this is reflected in your credit report, it can be hard to find the right mortgage by yourself. By creating a plan with Tembo, you'll get a personalised recommendation on what schemes you're eligible for. It's free to make a Tembo plan, plus it only takes 10 minutes to complete and there's no credit check involved. Once you've got a plan, you can book an appointment with one of our mortgage experts to talk through your options.
How much can I remortgage?
How much you can remortgage depends on how much is outstanding on your mortgage as well as your reasons for remortgaging. For example, do you want to switch to a different interest rate or release equity to use for a passion project? 
As we touched on earlier, each bank and building society will have their own set of rules, so they'll ultimately decide how much you can remortgage. They'll look at your income, credit rating, day-to-day living costs and outstanding balance to determine how much you can afford to borrow. 
They'll also carry out their own valuation on your home to find out how much it's worth. If the property has lost value, they might not offer you the amount you need. Luckily, there are ways to boost your affordability. To find out what options are open to you, create a Tembo plan.
How soon can you remortgage before your fixed rate ends?
You can remortgage your home whenever you like, but remortgaging before your fixed rate mortgage term ends could see you having to pay an early repayment charge (ERC). 
This will either be a fixed fee or a percentage of the outstanding loan. Exactly how much it'll cost will depend on your lender, the terms of your original mortgage offer and how much you have left to pay. 
Something to keep in mind is that even if you have to pay an early repayment charge, this could still work out cheaper if you remortgage to a lower interest rate. The reduced cost of your new mortgage deal could offset the early payment penalty.
If you remortgage through us 6 months before your current fixed rate deal ends, you'll benefit from our free rate-checking service. If interest rates go down in that time, all you have to do is contact us and we'll cancel your old application and submit a new remortgage at no extra charge. If rates go up, then your interest rate will be safely locked in.
To learn more, read our How long should I fix my mortgage for? guide
Is now a good time to remortgage?
Remortgaging earlier rather than later can offer your security and peace of mind, particularly during times of economic instability. You'll know exactly how much you'll need to pay each month and you won't need to worry about interest rate rises. But it can be risky too. Interest rates could fall and leave you stuck with a more expensive deal. 
Tracker mortgages often come with lower interest rates than fixed rate deals, but how much you pay month to month can go up or down. So whether you're happy to go for a tracker mortgage depends on how comfortable you are with risk, as well as if you have the ability to cover the cost if mortgage payments go up. You can always fix your mortgage rate later on too, for example if your circumstances or needs change, or lower rates become available. 
The best thing to do is to get expert advice from a trusted mortgage broker. They'll be able to advise you on the best thing to do based on your personal circumstances and the current mortgage market. Create a free Tembo plan today, and our smart tech will compare your eligibility to thousands of mortgage products to show you the best remortgage deals for you, as well as live interest rates and indicative monthly costs. You can then book in a free call with our team to chat through your options.
What happens if I can't remortgage?
If you can't remortgage, there are still options to consider before things get critical. The most important thing is to not bury your head in the sand. Instead, talk to your lender as soon as possible. They will only use repossession as a last resort, and there are options you can try first before it gets to that point:
1. Prioritise paying your mortgage
Always pay your mortgage before other non-essential debts. By keeping up with your repayments, even if you cannot pay the full amount, you'll be demonstrating to lenders that you're doing what you can.
2. Ask to move your payment date
If you can pay your mortgage costs in a week or two, there shouldn't be any issue with asking your lender if you can change the date of your payment or discuss a payment plan.
3. Request a payment holiday
You can request a mortgage payment holiday from your mortgage lender, which allows you to temporarily stop or reduce your mortgage repayments, potentially up to 6 months. Not all mortgage products offer this as it depends on the terms and conditions, but it's an option worth considering.
4. Use your mortgage protection
If you've taken our life, illness or mortgage protection, you might qualify for mortgage payment cover provided by your insurance provider.
5. Alternative advice options
Speaking to organisations like Citizens Advice can help confirm any additional support you might be eligible for, including benefit entitlements, grants for energy bills and cost of living rises as well as exploring options around potential council tax reductions.
Can I remortgage with bad credit?
Yes, it is possible to remortgage with bad credit, but you may be limited to a smaller selection of lenders and mortgage deals. As lenders may view you as a riskier borrower, you may also be offered higher interest rates.
Learn more: How to get a mortgage with adverse credit
You might still be able to remortgage
We sometimes speak to people who are convinced they can't remortgage, only for us to find them the right scheme to boost their affordability. We've helped thousands of buyers, remortgagers and home movers increase their mortgage affordability through a range of innovative schemes. 
This is all thanks to our smart decisioning technology and award-winning team, which works together to find which schemes you're eligible for from over 20,000 mortgage products and more than 100 mortgage lenders. 
This includes all of the large high street banks you'd know, along with a number of specialist lenders that you might not have heard of. Many of the lenders we work with are only available through an advisor. Going directly to a bank or building society could see you missing out on the most suitable deal for you! 
With our smart technology and experienced advisors, we can help you explore all the options open to you to boost your affordability and get the right remortgage deal. Create a Tembo plan to get started, or take a look at our interest rate tracker to see the best fixed, discount and tracker mortgages on the market today.
See how Tembo can help you boost your affordability
Create a free Tembo plan to see how you could boost your mortgage affordability to help you afford to remortgage.
Create a Tembo plan