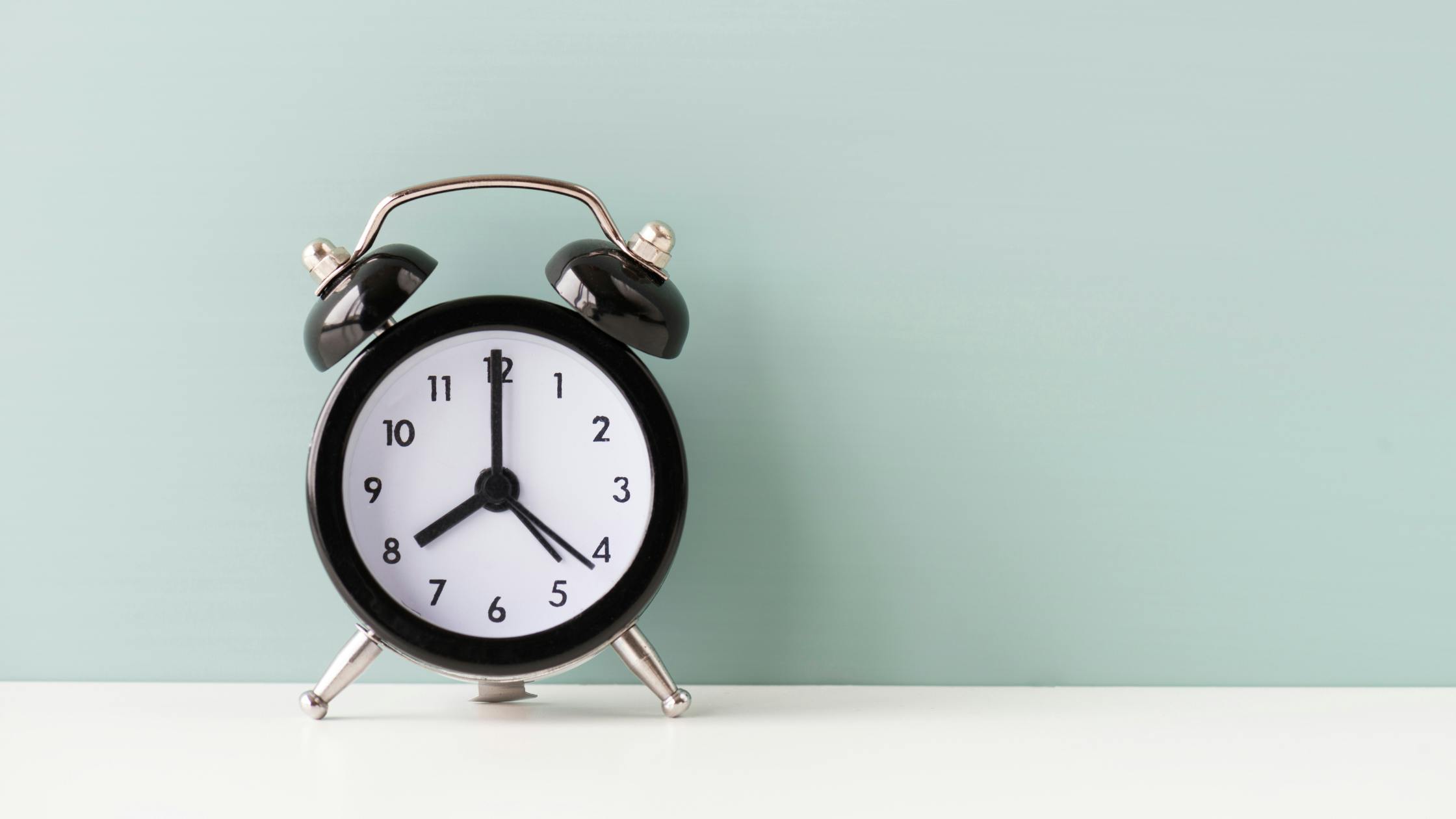 When can you remortgage?
Last Updated
22 August 2023
Remortgaging can be a smart way to get a better interest rate, release equity from your home, or switch to an interest-only or repayment mortgage. 
But how often can you remortgage? When should you remortgage? And is it ever worth remortgaging early? We'll answer some of your most common remortgaging questions here.
See what remortgaging looks like
Use our Remortgage Calculator to see what you could be offered, including interest rates and indicative monthly costs.
How often can you remortgage?
You can remortgage multiple times throughout the course of your mortgage term as technically, there's no limit to how many times and how often you can remortgage. But even if you can remortgage, this doesn't always mean you should. Sometimes remortgaging can work out more expensive than sticking with what you've got. 
If you have a bad credit rating, you bought your property in the last 6 months, or your income has fallen since you got your existing deal, you can find it harder than others to access a new mortgage deal. 
Plus, if you're locked into a fixed rate deal and you want to exit early to remortgage, you might be hit by an early repayment charge (ERC).
The good news is that we could help you overcome these remortgaging obstacles. To learn more, take a look at our guide: What to do if you can't afford to remortgage?.
When should you remortgage?
When you should remortgage depends on why you are remortgaging, but it is always a good idea to start looking around at other mortgage deals long before your current deal ends. If you want to remortgage to get a better rate or protect yourself from future interest rate rises, you can lock in a new deal up to 6 months before your current one ends. This will prevent you automatically going onto your current lender's follow-on rate (A.K.A SVR), which tends to be significantly more expensive than fixed or tracker rates.
In a volatile mortgage market like today's, it can be uncertain whether rates will go up or down, so locking in a rate six months before your deal ends could feel risky. The good news is, all homeowners who apply to remortgage through us benefit from our free rate checking service.
Struggling to remortgage? You're in the right place
Our award-winning team are experts at helping homeowners increase their affordability, so they can access lower interest rates and stay in the home they love. To find out what remortgage rates you could get, create a free Tembo plan, personalised to you.
Get started
Here are a few reasons why you might remortgage your property: 
How early can you remortgage?
Although you can remortgage as early as you want, typically you would start the process of remortgaging 3-6 months before your current deal ends. Once you had chosen a new mortgage deal, you would 'lock in' the rate and then move over once your current deal ends. 
If you move onto a new mortgage deal before your current deal ends, you may have to pay an early repayment charge (ERC) to get out of the deal early. This could make switching mortgage providers more expensive than changing deals at the end of your fixed term.
See today's best interest rates here.
Read more: How to remortgage
Should I remortgage now?
If you are coming to the end of your current fixed rate deal, or are on a variable rate deal it can be a good idea to remortgage now. Although mortgage rates are high at the moment, experts are predicting that interest rates will rise further, so waiting could see you paying more than locking in a rate early. 
Lock in a rate today
When you remortgage with us 6-months before your fixed deal ends, we'll lock in the best rate from you from thousands of mortgage products. If rates drop, simply contact us to request a rate check and we'll re-apply for you at no extra charge.
Start my remortgage
Is remortgaging a good idea?
If you're at the end of your deal, remortgaging is always the best idea - it's not advisable to let yourself fall onto a lender's SVR, which is usually significantly more expensive than the rates they'll offer on a fixed or tracker rate. 
If you still have time on the clock, remortgaging can still be a good idea, and is worth exploring with a trusted advisor, particularly at the moment with interest rates on the rise. 
The Bank of England has increased its base rate 13 times in the last 18 months, gradually increasing from 0.10% in December 2021 to 5.00% in June 2023. As the BoE has increased the base rate, banks and building societies have increased their own interest rates too. This has made mortgages, credit cards, personal loans and other types of debt more expensive. 
If you have a variable rate mortgage, you might have seen your monthly payments increase already. Remortgaging to a fixed-rate deal could save you money and offer protection from future interest rate rises. Regardless of what rates do though, a fixed-rate deal will provide you with the security of knowing what you'll be paying out each month for the next few years. 
But a fixed-rate mortgage won't be right for everyone. Some people may be better suited to a variable-rate deal.
It's worth getting advice from an independent mortgage specialist before you make a decision. Here at Tembo, we'll compare your eligibility to thousands of mortgage products in seconds, so you can see what rates you could be offered and the monthly costs. So you can see if remortgaging is the right move for you and if so, which deal will suit you best. 
Should you remortgage after a fixed term?
If you've reached the end of a fixed-term mortgage or you've got just a few months left, speak to a specialist mortgage broker to find out whether you should remortgage onto another fixed rate. When you reach the end of a fixed-term mortgage, your lender will automatically move you onto their standard variable rate (SVR). The SVR will usually be higher than the rate you were previously paying, making your repayments more expensive. 
By remortgaging your home at this stage, you may be able to access a lower interest rate elsewhere and keep your repayments as low as possible. Or if you cannot switch mortgage providers due to affordability reasons, for example your household income has changed, you could switch to a new fixed rate deal with the same lender. 
You can usually find fixed rate deals for 2, 3, 5 and 10 year periods. If you are worried about interest rates rising further, you could lock in a new fixed rate now for a shorter period. Then, when that deal comes to an end, look to remortgage again when rates could be much lower. 
Learn more: What happens when my fixed-rate mortgage ends?
Can you remortgage multiple times?
Yes, you can remortgage multiple times over the course of your mortgage term as technically, there's no limit to the number of times you can remortgage. Some people choose to remortgage every time they reach the end of a fixed-rate deal. However, fixed-rate mortgages won't be right for everyone. There may be times when a variable mortgage is best for you.
Is it worth remortgaging every 2 years?
For some people, remortgaging every 2 years can be worth it, but it won't be necessary for everyone. While fixing for longer gives you more certainty, if you choose a longer fix, such as 3 or 5 years, your lender may charge you a fee to remortgage early. These fees (often called Early Repayment Charges) will sometimes outweigh the savings that come with remortgaging, making the switch less worthwhile.
"During volatile times, fixing for longer may seem a smart move, but if interest rates drop over a couple of years you could be locked into a rate that's much higher than what's available on the market at that point. It's always best to get expert advice when deciding how long to fix for."

Kirsty White
Head of Mortgages at Tembo
Do you have to wait 6 months to remortgage?
If you recently bought a home or you've remortgaged in the last few months, you may have to wait until 6 months have passed before you can remortgage to a new deal. Many lenders are reluctant to approve new mortgage applications within 6 months of the applicant purchasing a property purchase or remortgaging. 
This is largely due to a loophole which allowed homeowners and property investors to increase their borrowing to 100% of the property's value shortly after buying it. This loophole decreases the amount of risk taken on by the borrower and increases the amount of risk taken on by lenders.
If you need to remortgage urgently, you'll need to find a lender that doesn't impose the '6 month rule'. Some lenders will assess each application on a case by case basis, sometimes lending up to 80-90% of the property's value.
It can be hard to find these flexible lenders on your own. Some of them can't be found on the high street and they may not be available on comparison websites either. So if you're hoping to remortgage within 6 months of taking out your current deal, let us help you. We'll work out whether you're eligible for a new deal and whether it'll make financial sense for you. 
Working out the true cost of remortgaging can be a challenge. It's important to speak to an expert mortgage broker who can help you weigh up your options and find the best deal for you. 
Unsure whether to remortgage now or wait?
Get help from our award-winning team of mortgage experts. To get started, all you have to do is create a free Tembo plan. Our smart tech will compare your eligibility to thousands of mortgage products in seconds. Then, you can book in a free, no-obligation call with one of our team to chat through your options.
Create my plan