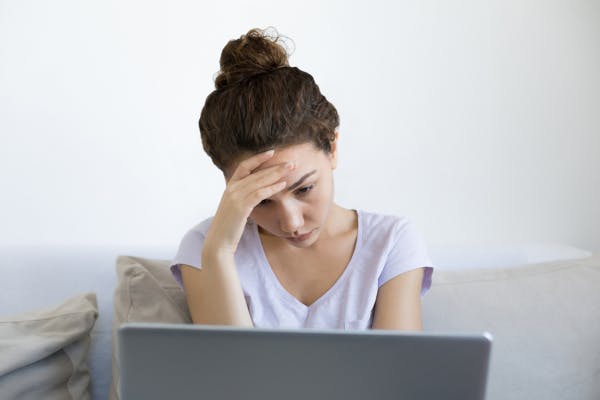 What happens when my fixed rate mortgage ends?
Last Updated
22 June 2023
More than 1.4 million households are looking to renew their fixed rate mortgages this year. If this is you and you're currently on your first fixed rate deal, you might be wondering what happens when your current deal ends. 
Keep reading to find out what happens when your fixed rate mortgage ends, and what options you have.
What happens when my fixed rate mortgage ends?
When your fixed rate mortgage ends, you'll automatically be moved onto your mortgage lender's standard variable rate (SVR), otherwise known as 'Follow on Rate'. How much this'll cost will depend on your lender and their interest rates, but most borrowers see their mortgage payments increase significantly at the end of a fix. 
For some the change might only be minimal, but for others, they can see their monthly outgoings increase significantly. It's the last thing any of us want, especially during a cost of living crisis!
Let's use an example. If you were to take out a 5-year fixed rate mortgage with Metro today, you'd be looking at an 'initial' interest rate of 4.74%. If you were to go onto the lender's standard variable after the fixed term ends, you'd be moved onto a 7.75% rate. 
Imagine you have £200,000 remaining on your mortgage, and you want to stick to a 20-year term, your monthly repayments would increase from £1,291 to £1,642 once you moved onto the SVR. So over a year, being on the SVR could cost you an additional £4,212. 
Rates sourced from Metro in May 2023, based on a 90% Loan to Value, 20-year term. 
For this reason, it's very important to act quickly with your remortgage. Don't wait until the final moment and risk being placed on your lender's SVR. It could cost you hundreds or thousands of pounds. 
If your fixed rate mortgage is coming to an end or you've already been moved onto a variable rate by your lender, here's our guide on what to do next. 
What to do when my fixed rate mortgage ends?
When your fixed rate mortgage ends, there are three things you can do. You could stick with your new interest rate, switch to a different product with the same lender, or remortgage onto a new deal with a new lender.
Let's explore the pros and cons of each option.
1. Remortgage your home
Many people choose to remortgage their property when their fixed rate deal ends. A remortgage involves replacing your existing mortgage product with a new deal by switching to a new lender. 
Cast your mind back to when you took out your most recent mortgage. The remortgaging process is very similar. The lender providing the new mortgage will carry out a series of checks to assess your affordability and decide how much to lend you. 
For example, you'll need to provide payslips or tax returns, bank statements, and other financial documents. The lender will also carry out credit checks before deciding whether to offer you a new mortgage deal.
Some people remortgage their homes to reduce their mortgage balance or mortgage term. By paying a lump sum or increasing your mortgage payments, it's possible to reduce the amount of interest you pay over the long-run by becoming debt-free sooner.
Remortgaging can also be a good idea if you'd like to release money from your property. You could use this money to pay for travel, home improvements or even help family members to buy a place of their own. 
Finally, if you've done renovation work on your property, or seen prices in the area rise significantly, remortgaging provides an opportunity for you to reduce your LTV. LTV literally means Loan-To-Value, so a 90% LTV means your loan makes up 90% of the property's value (and you hold 10% equity in the property). 
If your house price has increased while you live there, you could move down an LTV band. And a lower LTV band typically means lower interest rates. Perhaps you bought with a 10% deposit, but the increase in the value of your home means you now hold 15% equity in the property. Great! This would be good cause to remortgage and get the house revalued. 
Read more: Equity release vs remortgage: Which is right for me?
2. Stick with the new interest rate
You don't have to remortgage when your fixed rate ends. When your lender moves you onto its standard variable rate, you may decide to stick with the new interest rate and payments.
Finding a new mortgage deal might sound overwhelming. And if your circumstances have changed since taking out your current mortgage, you might be worried that you can't afford to remortgage because of affordability. 
If this sounds familiar, let us help. Staying on your lender's SVR is absolutely not something we would recommend, but we know the remortgage process can seem overwhelming. 
By creating a free Tembo plan, you can get a personalised recommendation of how you could improve your affordability. We have a number of tricks up our sleeves to help you boost your affordability and increase your mortgage size or borrowing potential. You may be surprised at just how many options are available to you.
Create your free Tembo plan today
See how you could increase your affordability to access better mortgage interest rates today.
Get started
3. Switch to a different product with the same lender
If you'd like to get a lower interest rate but you don't want to go through the remortgaging process, your lender might let you do a 'product switch' or 'product transfer' instead — as long as you don't want to change mortgage providers or borrow more money. 
A product switch/transfer tends to be more straightforward than a remortgage. There's unlikely to be any credit searches or affordability checks, so you won't need to spend ages rummaging around for the right bank statements, bills and payslips. 
A product switch can be particularly tempting if your income or circumstances have changed since you originally took out your mortgage, as you won't need to go through full affordability assessments. The downside is that by sticking with the same lender, you may miss out on much better and more affordable mortgage deals elsewhere. 
It's a good idea to speak to a mortgage broker before making a decision. They might be able to find you a better mortgage with a different lender, even if your credit score has dropped, you earn less than before or you're pregnant or on maternity leave. 
How soon can you remortgage before your fixed rate ends?
Technically, you can remortgage your property at any time — even if you're in the middle of a fixed rate deal. But you may have to pay early repayment charges (ERCs), exit fees and other mortgage-related costs if you remortgage too soon. 
These fees can sometimes eat into the savings you'll make from switching to a new mortgage. This won't be the case for everyone. Some borrowers will save so much money by remortgaging that the fees barely make a dent in the savings. 
You might not have to pay any fees at all. Some lenders are willing to be flexible, letting borrowers remortgage anywhere between three-six months before the end of their fixed-rate deal, without any charges.
Save money with our free rate checking service
Remortgage with Tembo up to 6-months before the end of your current deal and if interest rates go down in that time, you can contact us, we'll cancel the old application and submit a new one at no extra charge. If rates go up, then your interest rate will be safely locked in.
Get started
When should I start looking for a new mortgage?
It's a good idea to start looking at new mortgage deals about six months before the end of your fixed rate. That way you'll have plenty of time to weigh up your options, make a decision and get your finances in order. 
Most mortgage offers are valid for three to six months from the date they are issued. By securing a mortgage offer sooner rather than later, you can sometimes protect yourself from interest rate rises. 
If interest rates fall, don't feel as though you're stuck with your current mortgage offer. You may be able to get a better one elsewhere. This can be a great time to get some mortgage advice. We can help with this! All you need to do is create a free Tembo plan to get started.
We'll compare thousands of mortgage deals before picking out the ones that are most suitable for you. We also have access to dozens of broker-only deals that you won't find anywhere else. We can also advise you on how long to fix your mortgage for.
We'll compare your eligibility to over 20,000 mortgage products - in seconds
When you create a Tembo plan, our smart tech will compare your eligibility to thousands of mortgage products. So you can get a personalised recommendation in an instant.
Get started