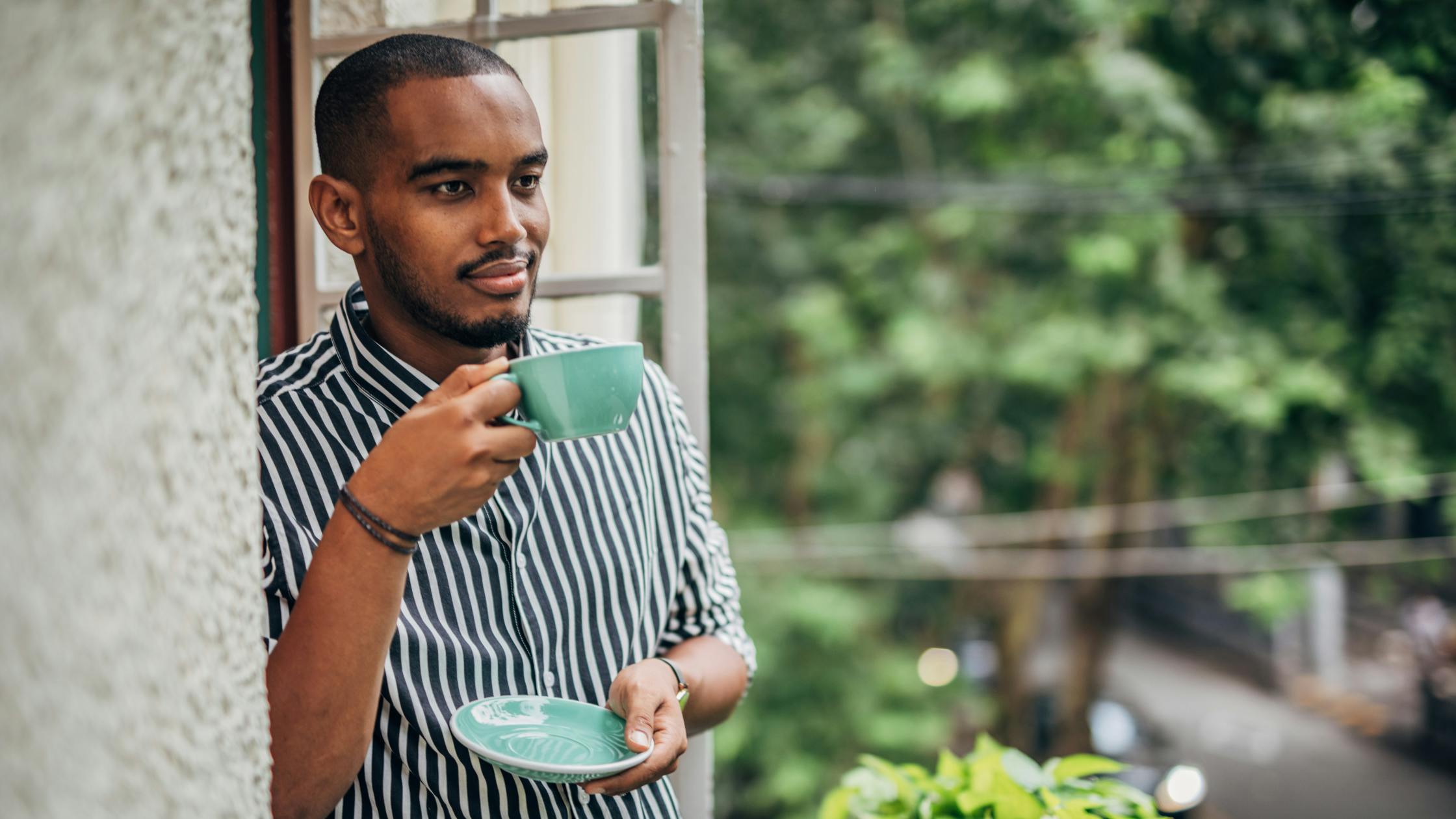 Should I pay off my mortgage early?
Last Updated
1 September 2023
See what you could be offered by remortgaging
Use our Remortgage Calculator to see what you could be offered, including interest rates and indicative monthly costs.
Is it ever worth paying off my mortgage early?
Paying off your mortgage early can certainly be worth it. You'll save money on interest, freeing up money to be spent or invested elsewhere and benefit from the security that comes with owning your home outright. For some people, becoming mortgage-free sooner rather than later can be a no-brainer. 
Let's imagine you have £200,000 and 25 years outstanding on your repayment mortgage at an interest rate of 4.5%. Your current repayments will probably be around £1,110 a month. If you were to overpay your mortgage by £200 a month, you'd save just over £36,000 on interest over the 25-year term and become debt-free 6 years and 1 month earlier!
For others, paying off the mortgage early can be less worthwhile. If you've taken out a mortgage with a low interest rate and it's fixed for a number of years, you might get a better return by pouring extra cash into high interest savings accounts or the stock market, for example. 
Read more: How to get lower interest rates of a mortgage
But paying off your mortgage early is often an emotional decision rather than a purely financial one. In the book The Psychology of Money, finance expert Morgan Housel says: "The independent feeling I get from owning our house outright far exceeds the known financial gain I'd get from leveraging our assets with a cheap mortgage."
The right choice for you will depend on your priorities, goals and overall financial situation.
Use our Take Home Pay Calculator to help work out where you could make savings.
It might be worth paying off your mortgage early if…
You can afford to make regular overpayments
You'll save a substantial amount of interest
Becoming mortgage-free will give you peace of mind 
You want to use the money you're currently spending on your mortgage for other things
Your mortgage interest rate is higher than the interest you'd earn from savings
You're struggling to remortgage to a better deal
You don't feel comfortable investing in the stock market
If you're finding it hard to remortgage due to affordability issues, we may be able to help.
It might not be worth paying off your mortgage early if…
Your lender will charge you a penalty
Increasing your mortgage payments will sacrifice your short term financial security
You'll generate a bigger return from savings and investments — and this is a priority for you
What is the average age to pay off a mortgage in the UK?
40% of borrowers who took out a mortgage in 2017 will be over 65 when their mortgage matures, according to data from The Financial Conduct Authority (FCA). With 34% of all mortgages now lasting longer than 30 years (compared to 20% in 2007), paying off a mortgage into retirement is becoming increasingly common.
Borrowers could become mortgage-free sooner if they make regular overpayments or remortgage their homes to shorten the term, but this can be hard to do with the cost of living on the rise. For many, paying off their mortgage early simply isn't a priority.
How many people in the UK are mortgage free?
Just over a quarter of people in the UK are mortgage-free. According to 2019 figures from money.co.uk, 27.6% of the UK population are owner-occupants without a mortgage or loan. This compares to 37.5% of owner-occupants with a mortgage or loan and 34.9% of non-owner-occupants (people who own a property but don't live in it). 
How to pay off your mortgage early
There are 3 main ways to pay off your mortgage early. These include:
1. Increasing monthly payments
Increasing your monthly payments is one of the easiest and most flexible ways to pay off your mortgage early. To do this, contact your lender and ask them to increase your mortgage payments by a set amount each month so that you can become debt-free faster. Be aware that usually there is a maximum amount you can overpay by each year - typically 10% of the loan amount - otherwise you could be penalised by your lender. 
2. Making a lump sum payment
Another way to pay off your mortgage early is to make a lump sum payment. As above, find out if there's a limit to the amount you can overpay in a year. Exceeding this figure could see you charged an early repayment fee by your mortgage lender. 
3. Shorten your mortgage term
Your third option is to shorten your mortgage term. This has the potential to reduce the amount of interest you'll pay overall because your debt will be spread over a much shorter period of time. However, if interest rates rise and you're not protected by a fixed-rate mortgage, you may see the amount of interest you pay increase again.
This option is less flexible than the other two because you'll need to commit to higher repayments — rather than overpaying if and when you have extra cash.
If your circumstances change and you'd like to increase your mortgage term, you'll need to remortgage.
Should I pay off my mortgage early?
Paying off your mortgage early could be a smart move if you'd like to reduce the cost of homeownership and benefit from the peace of mind that comes with owning your home outright. If your main priority is to make a return on your money, you'll need to weigh up how much you could save in mortgage interest versus the amount you could potentially make through other savings and investments. 
Can you get a better return by investing in the stock market? Are there savings accounts with a higher rate of interest than you're paying on your mortgage? Keeping your mortgage can make it easier for you to prioritise savings and investments.
"Overpaying your mortgage can come with some drawbacks. If you had invested the money instead, you could have achieved a return higher than the amount you saved in interest. But to do this, you normally have to invest the money for a number of years"
Perry Graves
Tembo Mortgage Advisor
Here are some questions to ask yourself before paying off your mortgage early:
Do you have enough cash set aside for emergencies and other financial goals? Before you go full steam ahead on your mission to become mortgage-free, make sure you've got money set aside for emergencies, short term goals and other financial milestones. There's no use paying off your mortgage early if you'll need to take out high interest credit card debt or a personal loan when faced with an emergency expense. 
Can you afford any short-term changes to your mortgage payments? The long term benefits of being mortgage-free are enticing, but in the short term it can take a lot of dedication and sacrifice. Thinking of shortening your mortgage term? Make sure you can afford the changes to your outgoings before making any commitments.
Will you face any financial penalties when paying your mortgage off early? Most lenders let their customers overpay their mortgage by up to 10% each year - exceed this and you can get hit by expensive fees. Talk to your mortgage lender before making any big overpayments. That way, you can make sure the amount you'll save in interest will outweigh the amount you pay in fees.
Could you set a more achievable and flexible goal? You don't need to pay your mortgage off in full to save money on interest. Why not focus on shaving a few years off your term instead? You don't need to remortgage your property to do this. Simply make the occasional overpayment as and when you can afford to. 
Can you tackle multiple financial goals at once? Instead of trying to choose between overpaying your mortgage, saving for the future and investing, why not kill two or three birds with one stone. Whether you've got a spare £50 a month or a spare £500, split it between multiple targets. It'll take you longer to achieve each goal, but you'll still be making a difference to your financial future while keeping your options open. 
Overpaying your mortgage can be an easy and dare we say it exciting way to improve your financial situation. There's something satisfying about the thought of becoming debt-free and owning your home outright! But it won't be the best option for everyone and some people may be better suited to saving, investing, or even remortgaging to a more suitable deal. 
Considering remortgaging?
If you're thinking of remortgaging your home to shorten your term or access a more affordable mortgage deal, register your details with Tembo today. We've helped dozens of customers remortgage their property - whether to release equity from their home, move onto a better mortgage deal or help a loved one buy their first home.
Get started