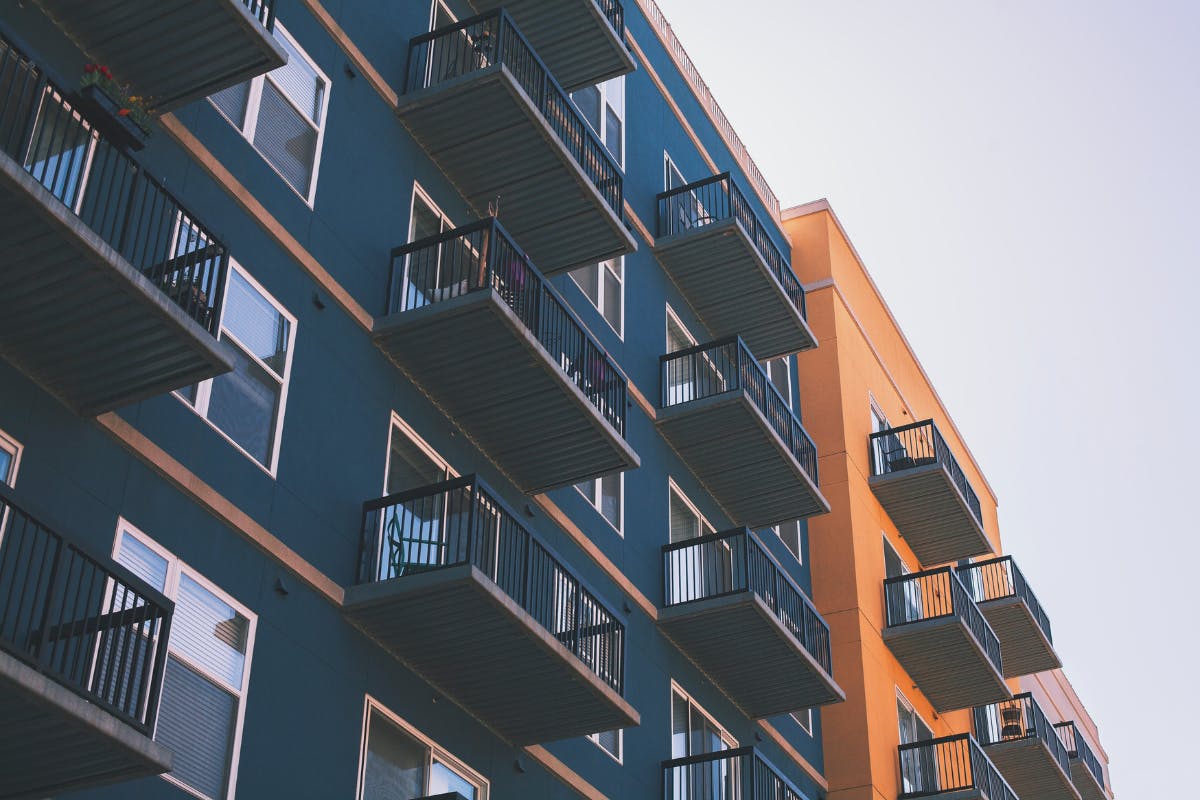 How to remortgage your house
Last Updated
2 October 2023
Switching your mortgage to a new low rate is one way to ease the squeeze on your finances, but only if you know how remortgaging work.
To help you out, we've written this handy guide on how to remortgage for you to learn how, when and why to remortgage. So you're never paying more than you need to.
See if you could remortgage today
Have a play around with our Remortgage Calculator to see what you could be offered, including interest rates and indicative monthly costs.
What is a remortgage and how does it work?
What is a remortgage?
A remortgage is when you replace your old mortgage with a new one. You can remortgage with your current lender (although this is technically called a product transfer) or you can switch to a new bank or building society.
Mortgage lenders offer deals that have preferential interest rates for fixed periods of time ranging from 2 to 10 years. When your fixed rate mortgage deal expires, unless you remortgage onto another deal, you are moved on to your lender's standard variable rate (SVR) which can be much higher.
Read more: How long should I fix my mortgage for?
Why remortgage?
There are various reasons why you might remortgage, but the most common reasons are because you want to switch to a lower mortgage rate, your credit score has improved, the value of your home has increased, or you want to remove or add someone to the mortgage.
We've gone into each of these reasons in more detail below:
1. Switch onto a lower mortgage rate
The main reason why people remortgage is to secure a better mortgage rate and avoid paying their mortgage lender's standard variable rate (SVR). The Bank of England has raised the base rate 14 times in a row, which has driven up the cost of borrowing. Each time the Bank of England raises its base rate, variable rate mortgages including standard variable rate deals are likely to follow suit.
By switching onto a fixed rate mortgage, you may be able to pay less in monthly repayments - for example, at the moment the average 2 year fixed mortgage rate is around 4.9%, while the average 5 year fixed mortgage rate is around 5%. While the average rate for a discount or tracker rate mortgage is around 4.87%.
These figures are based on the lowest interest rate deals for standard residential mortgages from our panel of over 100 lenders, dated June 2023. See live rates here.
You might like: How to get lower mortgage interest rates
2. Your credit score has improved
If your credit score has improved since you last took out a mortgage deal, you could be offered better interest rates than when you previously applied if you remortgage.
To find out your credit score, order a free copy of your credit report from Equifax, ClearScore or Experian and check that you're up to date with all your commitments. Or get a report from CheckMyFile for a collated report from all three.
3. The value of your home has increased
Another reason people remortgage is because the value of their home has gone up considerably. If your property has gone up in value or you've paid a chunk off your mortgage balance since you last applied, you could get access to lower mortgage interest rates. This is because the lower the balance of your mortgage in comparison to the value of your home, the cheaper the rate you'll be offered - also known as Loan To Value (LTV).
You can also release equity that has built up in your home over time by increasing the size of your home loan when you remortgage. You can use the money for home improvements, to pay off more expensive debts, or maybe help a loved one get their first home.
4. You want to remove someone from a mortgage
Remortgaging also offers a good opportunity to add or remove someone from your mortgage. This is known as a transfer of equity. If you're removing another borrower from the mortgage, the lender will first check you can afford to pay the mortgage debt on your own. If you're adding someone to the mortgage, they will need to pass the lender's credit and fraud checks first.
How to remortgage:
If you're staying with the same mortgage provider, to remortgage onto a new deal you simply have to select one of the other mortgage interest rates offered by your lender, which you can find out by logging into your account on their website. Once you've chosen a new rate, simply select it and if your lender approves it, you'll be switched over to your new rate once your current deal comes to an end.
If you're switching mortgage providers, remortgaging involves a few more steps:
1. Apply for a new mortgage
When you remortgage to a new mortgage lender, you'll need to undergo a new mortgage application. You'll need to provide information about yourself, including financial information and details about your current mortgage. You'll also need to make sure you have documents to prove what you earn and the paperwork for any credit commitments or loans.
To speed things up, work with an expert mortgage broker like Tembo - we can find the best interest rates for you from across the market, as well as managing your mortgage application process for you.
2. Property valuation
Your new mortgage lender will then carry out checks on all applicants on the mortgage application. This is to confirm your current circumstances and check for any previous credit issues. They will also arrange for your property to be valued.
3. Mortgage transfer
You'll also need to appoint a solicitor or conveyancer to sort out the paperwork, including drawing up and signing the mortgage deed. They'll also arrange the transfer of your mortgage from your old lender to your new one (some lenders offer a mortgage transfer as a free service). Once the transfer is complete, you'll have officially switched over to your new lender.
Want help finding a new lender to remortgage to? Our award-winning team will research remortgage deals from our panel of over 100 mortgage lenders and 20,000 mortgage products to find the best mortgage rates for you. Then, your dedicated Tembo advisor will also walk you through every step to make remortgaging as smooth as possible.
See what rates you could be offered by remortgaging
By creating a free Tembo plan, you'll get a personalised mortgage recommendation including indicative interest rates. So you can see what you could be offered by remortgaging, and the monthly costs.
Create my plan
How much does it cost to remortgage?
Remortgaging can sometimes be costly if you have to pay a fee for leaving your current mortgage deal early. If you want to switch your mortgage deal before your fixed term has expired, you'll trigger an early repayment charge (ERC). The amount you'll have to pay depends on how long you have left on your fixed rate deal. 
For example, ditching your 2 year fixed rate in the first year is likely to come with a penalty of 2% of your mortgage balance. On a mortgage of £250,000, that's £5,000. In the second year the charge drops to 1%, and in year three you'll be penalty free. 
If you're switching mortgage lenders, you'll also have to pay an administration fee of between £50 to £300, called a deeds release fee.
When you're signing up to a new mortgage, you may also be charged a lender arrangement fee. These range from £1000 to £1,500 and are attached to the cheapest rates. You can also choose a higher rate that has no fee. 
You'll also have to pay for a valuation and legal fees, which vary depending on the value of your home.
Top Tip
To win your business, many lenders offer a remortgage package which is a mortgage deal that comes with a free valuation and no solicitor fees.
How long does it take to remortgage?
If you're just switching mortgage deals with the same lender, remortgaging can take from 15 minutes to 24 hours, as you won't need a valuation or a solicitor. If you log in to your online banking portal, your lender will show you a list of rates that you're eligible for. Simply pick one and you'll be switched onto it when your current deal ends.
For borrowers switching to a new mortgage provider or changing the mortgage size or term, a remortgage can take between four and eight weeks. You'll need to make a full mortgage application and instruct a solicitor (unless you're using the lender's free solicitor).
The lender will also need to value your property. Lenders often use computer generated valuations for remortgages which makes them quicker and cheaper. To get an idea of what your property is worth, how much equity you have and the rate you might qualify for, use Rightmove or Zoopla's search tools.
When is the best time to remortgage?
To avoid paying an early repayment charge, the best time to remortgage is when your current fixed rate mortgage deal ends. Check your mortgage offer for the expiry date and the charges attached to your deal, or ask your lender or broker to find out for you. However, you don't have to wait until your mortgage deal expires to start searching for remortgage deals. You can actually start your remortgage application between three and six months before your current deal ends. 
Compare today's best remortgage rates with our helpful tool.
Don't miss out on future rate drops!
Apply for a remortgage 6-months before your current deal ends through Tembo, and if interest rates go down in that time, contact us and we'll cancel your old application and submit a new one at no extra charge! If rates go up, then your interest rate will be safely locked in.
Start your remortgaging journey
Whether you want to remortgage to release equity from your home, access a better interest rate or give your child a helping hand onto the ladder, we can help. Get started by creating a free Tembo plan for a personalised recommendation and book in a free, no-obligation call with one of our award-winning team.
Get started