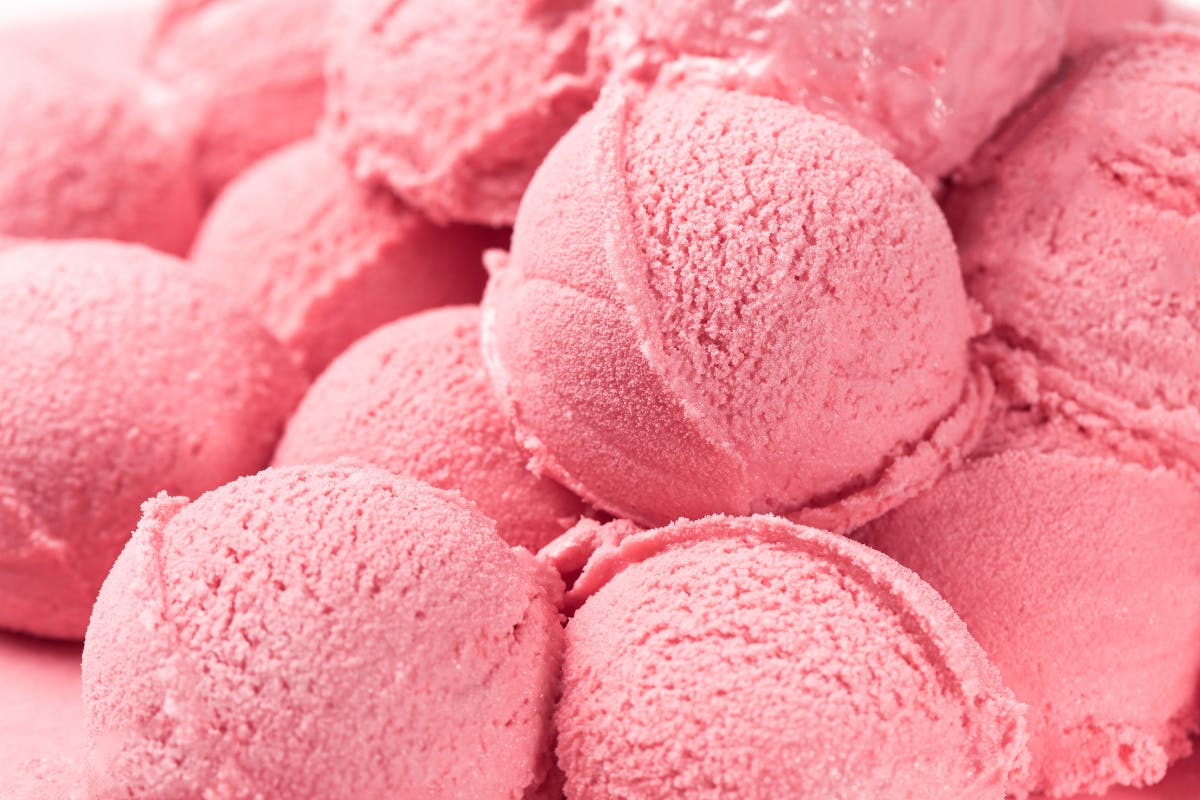 Why are interest rates rising and what does it mean for me?
Last Updated
16 August 2023
Find out what's happening with interest rates and if they are going up or down in this essential guide.
Are interest rates going up?
Interest rates are currently on the rise in response to the Bank of England continually increasing its base rate. At the moment, an average two-year fixed deal is now above 6% - a major increase from 2.29% in November 2021. If mortgage rates remain at this level, homeowners with mortgages would pay on average almost £280 more each month compared to March 2022.
Why are interest rates going up?
Interest rates are going up because inflation is too high. In response, the Bank of England has been repeatedly increasing the base rate of interest. Put simply, the increase in borrowing costs is intended to reduce our disposable income so that we all spend less on goods and services. This reduction in demand then means companies reduce prices, and inflation begins to come down. That's how it's supposed to work at least!
This includes the amount the Bank of England charges other banks to borrow money. Because it's more expensive for them to borrow money, banks increase their own rates as a result.
What is inflation and how does it impact mortgage interest rates?
See today's best mortgage rates
See the latest mortgage interest rates from across the market, including all of the large high-street banks and specialist lenders that you might never have heard of
See our rates






What is the base rate?
The Bank of England's base rate, also know as the Bank of England's interest rate, is the rate of interest the Bank of England charges other banks and lenders when they borrow money. This is why the base rate impacts interest rates; when the base rate rises, the cost of borrowing goes up. This causes other lenders to increase their own rates, making interest rates rise. When this happens, borrowing money for a mortgage, loans and credit become more expensive, but savers benefit from savings account rates increasing.
What is the current base rate?
The current base rate is 5.25%, which is the 14th consecutive rise and 0.25% increase. The base rate is already at its highest level for around 15 years, but there is speculation that this could go up even further if the Bank of England decides to raise the base rate again at their next meeting.
Why is the base rate going up?
The base rate is going up because the Bank of England has been trying to stop consumers spending and borrowing as much. Inflation has been above 7% since March 2022 and is currently 7.9%, which means prices for things like energy, food and services are soaring, making everyone's budgets more stretched. By raising the base rate, the Bank of England is trying to slow down consumer activity, which means companies can't increase their prices so quickly. This should (in theory) reduce inflation. 
How high will interest rates go?
Interest rates are expected to peak at 6% by the end of the year, before going back down in 2024. However, if inflation continues to climb rates could go higher, or remain at the same level for longer.
When is the next interest rate announcement?
The next Bank of England meeting is Thursday 3rd August, which is when the next base rate announcement will be made.
Will the Bank of England raise interest rates?
It's predicted that the Bank of England will continue to raise interest rates over 2023, and could raise the base rate to 5.8% by March 2024 before slowly falling back down.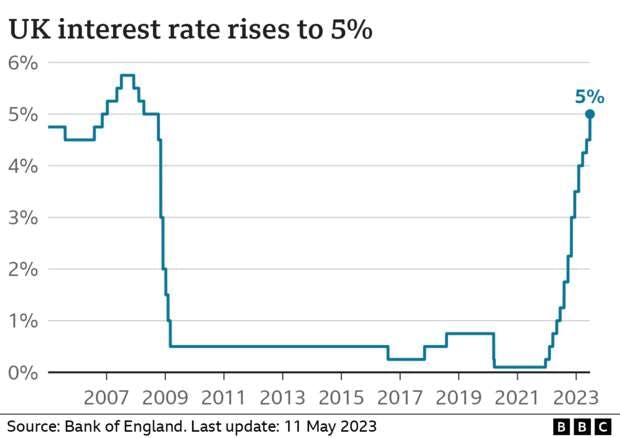 How do rising interest rates impact first time buyers?
When interest rates rise, this makes mortgages more expensive as it increases the amount of interest you pay each month alongside paying off your mortgage loan. If you're a first time buyer, the recent interest rate rises might mean that you have to borrow less for a mortgage in order to afford the monthly repayments, or put down a larger deposit to get a lower LTV.
If you're struggling to save for a house, don't worry. There are ways to buy a home with a small deposit, as well as schemes that help you boost your deposit size.

Learn more about how interest rates work in our What are mortgage interest rates? guide.
How do rising interest rates impact homeowners?
If you already own a home, the rising interest rates will only impact you if you are coming to the end of your current fixed rate deal and are looking to remortgage, or you are on a variable rate.
Over 1.4 million households are facing repayment rises this year once they remortgage onto a new deal. In fact, the average household looking to remortgage next year could see a £2,900 increase to their repayments. So if you're worried about your mortgage costs rising, you're not alone.
The good news is, if you're struggling to remortgage you're in the right place. At Tembo, we're experts in helping homeowners increase their affordability so they can access lower interest rates and stay in the home they love. To find out what remortgage rates you could get, create a free Tembo plan, personalised to you.
Discover how you could boost your affordability
Whether you're a first time buyer trying to get on the ladder, or a homeowner struggling to remortgage. Our award-winning team and innovative smart tech will find you all the ways you can boost your affordability to buy sooner or access lower rates. Create your free, personalised Tembo plan to get started
Create my Tembo plan