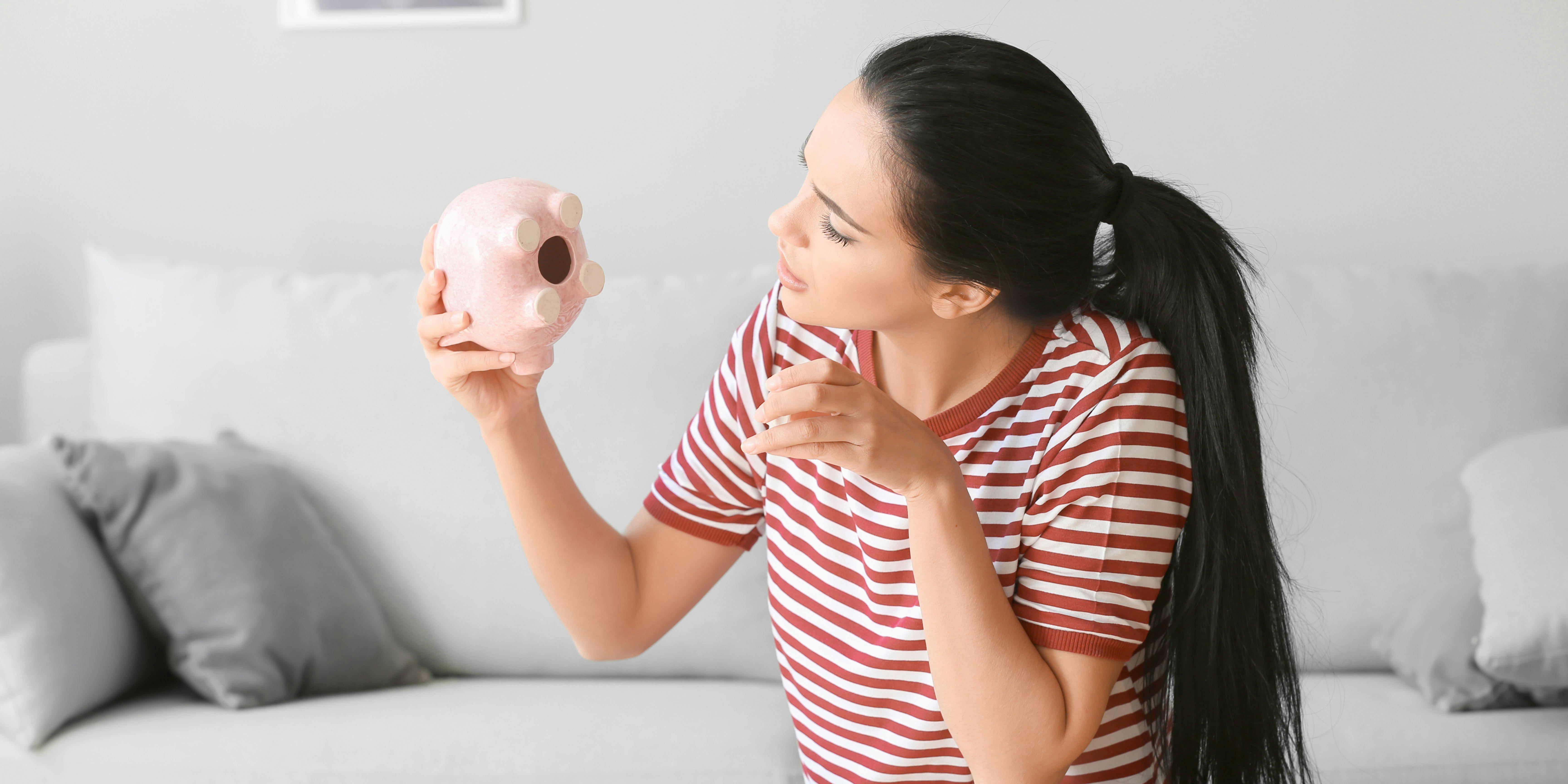 How to get a mortgage with a no deposit
Get a no deposit mortgage with Skipton's Track Record Mortgage
If you've been renting for a while, you can use your track record of paying rent each month to get a 100% mortgage with no deposit required. Create a free Tembo plan to see if you're eligible
Can you get a mortgage without putting down a deposit?
Yes, it is possible to get a mortgage with no deposit, but mortgage lenders are often reluctant to approve loans without a deposit of at least 10%. If you don't have any money saved, you may have a limited choice of lenders to choose from. You might also struggle to find the right mortgage deal with high street lenders. 
Using a specialist mortgage broker like Tembo can be really helpful here as they'll know which mortgage lenders are most likely to approve your application. Plus they'll often have access to exclusive low deposit mortgage deals or products that aren't available through comparison websites. 
If you have no house deposit, there are ways you can increase how much you can borrow to get on the ladder. At Tembo, we specialise in helping home buyers boost their borrowing power through a range of specialist buying schemes. To see how we could help you, create a free Tembo plan today to get a personalised recommendation. Then, our team of award-winning mortgage brokers can walk you through each step to you getting the keys to your first home.
What is a 0 deposit mortgage?
A 0 deposit mortgage lets you get on the property ladder without having to put down any house deposit. They're often referred to as no deposit mortgages or 100% mortgages, since you'll need to find a mortgage lender willing to lend you the full property price.
Terms and conditions will vary from one lender to the next, since each mortgage lender has its own criteria. In general, No Deposit mortgages often require you to use a friend or family member's property, savings or income as a security. So while you won't need savings of your own, you may need a financially secure loved one who's able to help.
A mortgage product that doesn't require family help is Skipton's Track Record mortgage. This 100% mortgage uses your track record of paying rent each month to evidence you can afford a 100% mortgage, allowing you to stop renting and start building up equity in your very own home. To see if you are eligible for Skipton's 100% mortgage, create a free Tembo plan.
Our average Boost users increased their buying budget by £82,000
Discover how much you could boost your borrowing budget by creating a free Tembo plan. We will show you all the family support and innovative buying schemes you're eligible for, and give you a personalised recommendation on what's right for you.
Create a plan
How to get a mortgage with no deposit
There are plenty of ways for first time buyers to get a mortgage with no deposit or who have a small amount in savings. There are some mortgage lenders that offer 100% mortgages, although these aren't as common as they used to be - one option is Skipton Building Society's Track Record mortgage.
1. Skipton's Track Record mortgage
Skipton Building Society's Track Record Mortgage uses your track record of paying rent and household bills in full and on-time for 12-months to evidence you can afford a mortgage. If you pass their eligibility criteria, Skipton will consider lending you the full value of the property with no house deposit needed.
However, like all mortgage schemes Skipton's No Deposit Mortgage is subject to affordability and credit score checks. To see if you are eligible for Skipton's Track Record mortgage, create a free Tembo plan.
Instead of applying for a traditional mortgage, you may also be better suited to guarantor mortgages (also known as family assisted mortgages). These let you buy a home with help from a family member or friend, whether you've got a deposit of your own or not. To get a guarantor mortgage, your guarantor has to be willing to use their income, savings or property as a security. 
Using a mortgage guarantor gives lenders the confidence to approve applications that they usually consider a little risky. This is because if you were unable to pay your mortgage, the lender would be able to use your guarantor's assets to cover the debt. Guarantor mortgages come in all shapes and sizes. We've outlined some of the main ones below, but it's a good idea to speak to a mortgage advisor who can help you find the right one for you and your family.
2. Family offset mortgage
A family offset mortgage, also called a springboard mortgage, involves buying a house with the help of a family member's savings. Instead of using their savings as your house deposit, they'll put their money in a special savings account held by your mortgage lender.
Let's imagine you're struggling to save money and your parents want to help. They have £50,000 in savings, but they were hoping to spend it on holidays and home renovations in a few years. They don't want to wave goodbye to the money forever.
Rather than giving you a house deposit, they could opt for a family offset mortgage. The money will be transferred into an account linked to your mortgage and the lender will deduct the value of the savings from the loan. So in this case, if you were to buy a £300,000 home, you'd only need to borrow £250,000.  
If you make all your payments on time, your parents will get their money back (plus interest) after an agreed period of time, which is usually between 3-10 years. But if you were to default on your mortgage, the lender would have the right to take the money from the savings account.
3. Income Boost
An Income Boost, also known as a joint borrower sole proprietor mortgage, makes it easier to pass lenders' mortgage affordability checks and get the loan you need to buy a home you really want. It involves adding a friend or family member's income to your mortgage application to boost your borrowing potential. They won't be on the deeds, as you will still be the sole owner (hence "sole proprietor"), but instead will be a "joint borrow" meaning if you miss your monthly repayments, your guarantor will be legally responsible for ensuring they are covered. The benefit is that by having a larger combined income, you can borrow a larger mortgage, allowing you to get on the ladder sooner or even afford a larger property. 
An Income Boost can be a great way for a family member to help you get on the ladder without needing to have savings in the bank. It can also be a useful stepping stone to homeownership. If in a few years if you are able to afford the mortgage on your own, you can take your relative off the mortgage.
"Friendly, effective, efficient, super helpful, what more can you ask for? My daughter and I took out a joint mortgage, enabling her to purchase her first home. Without the advice from Shahid, she would not have been able to do this, and as a parent it's great that I was able to provide support."

Karen
Income Boost customer
4. Deposit Boost
A Deposit Boost is another way to get a mortgage with no deposit, but again you'll need a generous friend or family member to help you. This time, your 'booster' or guarantor will remortgage their property to unlock some money, which will then be put towards your deposit. Then, you'll take out a mortgage of your own, but with a larger deposit. 
If you already have your own savings, a Deposit Boost can be used to increase your downpayment and reduce the amount you need to borrow. But you can also use it if you have no deposit at all. 
We see Deposit Boost as a way to transfer wealth from home owning boomers to millennial renters and Gen Z. After all, many of those in their 50s and 60s own their own home, so even if they haven't got lots of cash in savings many parents and grandparents can still help the younger generation get on the ladder.
5. Co-ownership
If you are looking to buy with a partner, friend or family member and want to be joint owners, Dynamic Ownership could be the perfect solution. Also called tenants in common, Dynamic Ownership allows you and up to five others to purchase a property together. With a larger combined income, you can afford to buy a more expensive home. Unlike a standard mortgage where you are joint tenants, with Dynamic Ownership each owner can own a different percentage (or share) of the property. Your deposits and contributions over time are tracked, so if you put more in, this will be reflected in how much you own. While joint tenants have equal equity in the home, regardless of how much you contribute to the monthly repayments.
This can be a great solution if you haven't got a house deposit saved up, as a friend or sibling could put down the minimum 5-10% deposit needed to get the mortgage. As each borrower has an individual share of equity in the property, when you want to cash out you'll know exactly who owns how much. 
"Tembo were the only company who were able to find us a suitable mortgage… I'd highly recommend them to anyone who thinks they can't get a mortgage....My partner and I are now able to buy our first home together, and we are extremely grateful to Tembo"

6. Deposit Unlock
Only have a small house deposit saved up? You could get a new build home through the  Deposit Unlock scheme with only a 5% deposit. Available to both first time buyers and home movers, the Deposit Unlock scheme is a great way to get a home with a low deposit. However, to qualify you must buy a home from a participating builder and meet the eligibility criteria. 
As an award-winning mortgage broker who specialises in helping buyers boost their buying budgets, we have access to all lenders that provide this scheme. So we can help you find the right deal for you.
"As a first time buyer, I was very new to the whole mortgage process but…the whole process from choosing a lender to submitting the application to receiving the offer [was] so straightforward and easy!.. I would 100% recommend Tembo."

7. Shared Ownership
If you have no house deposit saved up, or a small amount in savings, one option to make homeownership more attainable is to use Shared Ownership. This part buy, part rent scheme allows you to buy a share of a property, and pay rent on the rest. As you're only purchasing a portion of the full property, you need a much smaller house deposit and mortgage. You will need to put down at least a 5% deposit though, but this is much easier to save up for than a deposit for a full property.
As you can see, there are plenty of options for first time buyers and home movers with no house deposit saved up. If you're unsure which option is right for you, don't worry. Simply create a free Tembo plan today, and our smart technology will check your eligibility against schemes from over 100 mortgage lenders to find the right deal. At the end, you'll get a personalised recommendation on how best to boost your buying budget.
Discover how much you could boost your budget by with Tembo
We specialise in helping first time buyers and home movers increase how much they can borrow for a mortgage, so you can get your dream home sooner. Create a free Tembo plan to get a personalised recommendation.
Get started