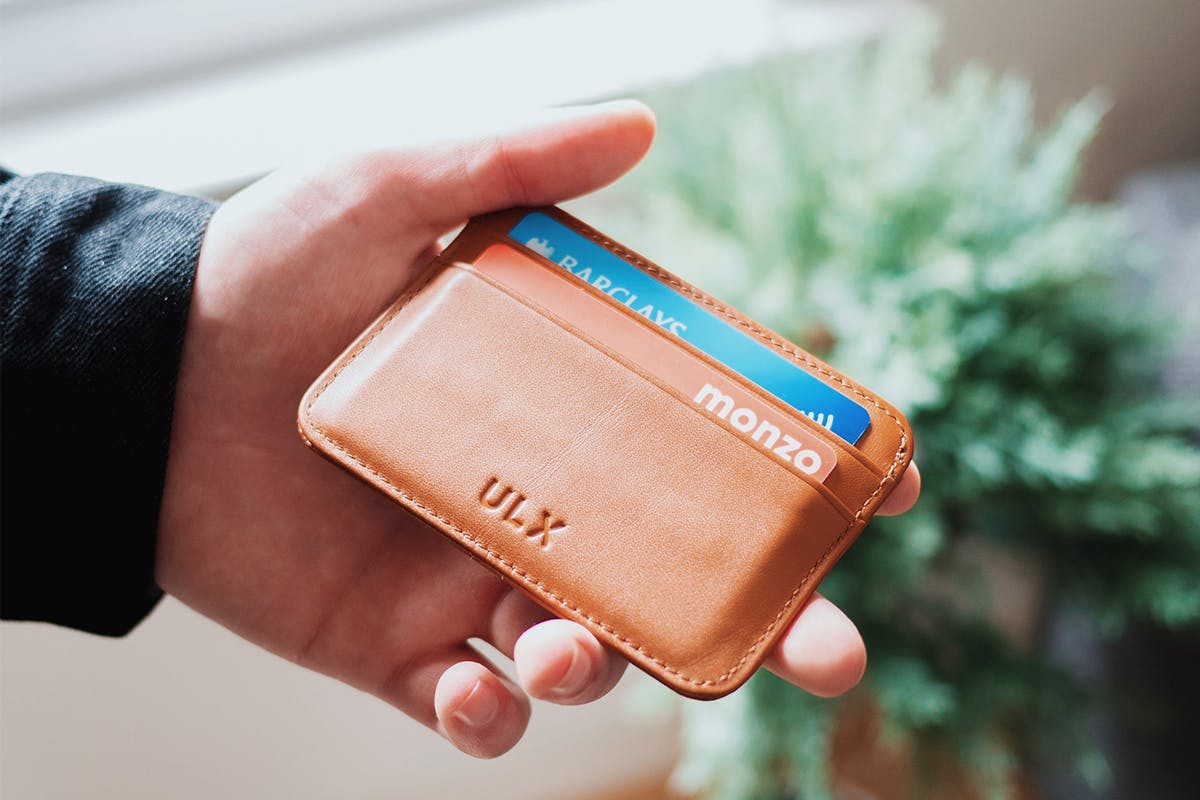 What is a credit score & what is a good credit score?
Last Updated
1 September 2023
Credit score matters when buying a home. Read our guide to learn more about credit score ratings, why they are needed for a mortgage and what is considered a good credit score in the UK.
What is a credit score and how to improve yours
When it comes to buying your first home, your credit score matters.
You might think, so what if my online shopping bill is a month overdue or I've received a notice from a debt collector? It's only £100 and you'll get around to paying it eventually. Unfortunately that attitude could cost you the chance of getting a mortgage, or land you paying a high interest rate.
But don't worry. In this article, we'll explain what credit score means, why it's important when applying for a mortgage as well as how to improve your credit score to secure the lowest rates on the market.
What is a credit score?
A credit score is a number that tells lenders how well you handle credit. Your credit score is affected by the amount of debt you have, how well you pay it back and factors such as being registered on the voters roll. The higher your credit score, the lower the risk you pose to lenders which means you're more likely to be accepted for a mortgage and you'll have access to the today's best interest rates.
Credit agencies like Experian and Equifax compile credit reports. Lenders review your report before deciding whether or not to lend to you. Your score is part of that report, which is available to you too.
What is a good credit score?
There's no universal number that indicates a good credit score because each credit agency uses a different scoring system. So a good credit score with one will be a different number to the score with another. The same goes for what is the top score - the highest possible credit score depends on the credit agency.
Experian, for example, uses a range from 0 to 999. A credit score of between 881 and 960 is good, while a credit score of between 961 and 999 is excellent. Equifax, on the other hand, scores from 0 to 700, so a 'good' rating lands between 420 to 466, while an excellent credit rating is higher than this.
If that wasn't confusing enough, each lender has different credit score requirements so while your credit score may be perfectly fine for one bank, another may turn you down.
Why does your credit score matter when buying a house?
You credit score is used by mortgage lenders to determine how risky you are as a borrower, which influences the mortgage rate you will be offered. A mortgage is likely to be the biggest debt you'll ever have, so it's important to get the cheapest mortgage interest rate possible.
The lower your rate, the less interest you'll pay back over the lifetime of your loan. The big high street banks and building societies offer some of the lowest rates on the market, but they only take on conscientious borrowers with high credit scores. If you are rejected by a well-known lender you could end up paying between 1 and 4% more.
If you're a first-time buyer you' are likely to have a small deposit of 5%. A 95% mortgage is the riskiest type of loan that lenders offer so they insist on a higher credit score than needed for other deals.
Learn more: How to get a mortgage with a low deposit
What is a good credit score for a mortgage?
There's no magic number of what is deemed a good credit score for getting a mortgage, and lots of other factors will affect you chances of getting accepted, like the size of your deposit and whether you can pass the bank's affordability assessment. But as a rule of thumb, aim to fall within the good range of the main credit agencies' scores. For example, according to Experian customers within its excellent score band (961-999) are 25% more likely to get a mortgage rate of under 1% compared to customers in its good score band (881-960).  
Get your CheckMyFile report
CheckMyFile will show your credit history from four credit agencies instead of one, including Experian, Equifax and TransUnion. So it's easy for you to spot any issues which could be affecting your credit score.
Get started
When credit checks are made?
Your credit score will be checked at different points during the mortgage process. A common question that often comes up is, do mortgage brokers do credit checks?
The answer is yes. Your mortgage broker will take down some basic details such as your salary, expenditure, credit commitments and how much you want to borrow for a mortgage. Using their knowledge of the market they'll find a lender to suit your needs and apply for what's called an Agreement in Principle (AIP) on your behalf. This is a quick credit check with the chosen lender to make sure your circumstances are agreeable to them.
You might hear the terms soft and hard credit checks, or footprints. When an applying for an AIP, some lenders use a soft footprint. That means no-one can see you have made an application for credit except you. A hard footprint means that credit check can be seen by any lender or company that checks your credit file.
You'll be credit checked again when you make a full application to the lender. This time it will be a hard footprint. You may be checked again if you've received a mortgage offer but your circumstances change, or you need to change the amount you need to borrow.
What causes a bad credit score?
A bad credit score is often caused by losing points from your credit score after not paying your bills or credit commitments on time, or not paying at all. The more recent this is, the more damaging late payments will be to your credit score. If you receive a default or County Court Judgement (CCJ), you will lose even more points. Less obvious actions, but equally as punitive, include using too much of your available credit limit (even if you do pay on time), and not being registered on the electoral roll.
If you have a credit card or an overdraft and you've almost used up the limit, you could lose points. Experian recommends using just 25% of your available credit limit. This shows lenders that you are not relying on credit to support your lifestyle.
Finding you on the electoral roll means the lender can confirm your identity and scores you extra points.
This is the easiest win in credit score land – so if you're not registered to vote at your current address, go, go, go.
A growing trend in online buy-now-pay-later finance deals is putting shoppers' credit scores at risk.
Instead of paying instantly for goods, online shoppers are being tempted to buy now, but pay later. They spread the cost of their purchase over a number of months using credit firms like Klarna or Laybay.
The ease and speed at which shoppers can take out credit at the checkout is resulting in over indebtedness as consumers lose track of exactly how much they owe. So big is the problem, that the financial watchdog has vowed to step in to protect borrowers.
Impact of a bad score
Having a bad credit score means you'll either be charged a higher-than-average interest rate for your mortgage or you will be refused altogether, depending on how bad your credit history is. Don't panic if you end up in this situation, it may just take you longer to get on the ladder. Speak to one of our mortgage experts who will advise you on the best plan of attack.
How to improve your credit score
If you want to get a good credit score, regularly tracking your credit report is a good place to start so you can see what lenders see. You can sign up to credit reference agencies such as Equifax and Experian to receive a copy of your report every month. Identify the areas that need improvement, such as applying to be on the electoral roll or paying back more of your credit card, and see the impact it has on your credit score the following month.
If you are a renter, you can sign up to Credit Ladder. Credit Ladder allows you to report your monthly rent payments to the biggest agencies, Experian and Equifax to boost your credit score. Historically only mortgage payments have been used to boost your score.
Using apps on your phone like CredAbility can also help to improve your score. It's free to use, provides updates on your credit report and allows you to set credit score goals to help you improve.
Other quick wins to boost your score, are making sure you have some credit - say a small amount on a credit card and ensuring it is paid on time every month.
This shows lenders you are proficient in managing debt. You could open a credit card and use it just for your weekly food shopping and pay it off immediately, so you never pay any interest. Remember, forgetting to pay or maxing out your limit will lower your score. You can set up direct debits with most providers to ensure you never miss your minimum payment.
If you've got a low credit score and you want to buy a home, we may be able to help
Create a plan today to see how a Tembo boost could help. If you've got an active IVA, have declared bankruptcy or had your home repossessed in the past, we recommend you speak to a specialist adverse credit lender.
Create a plan