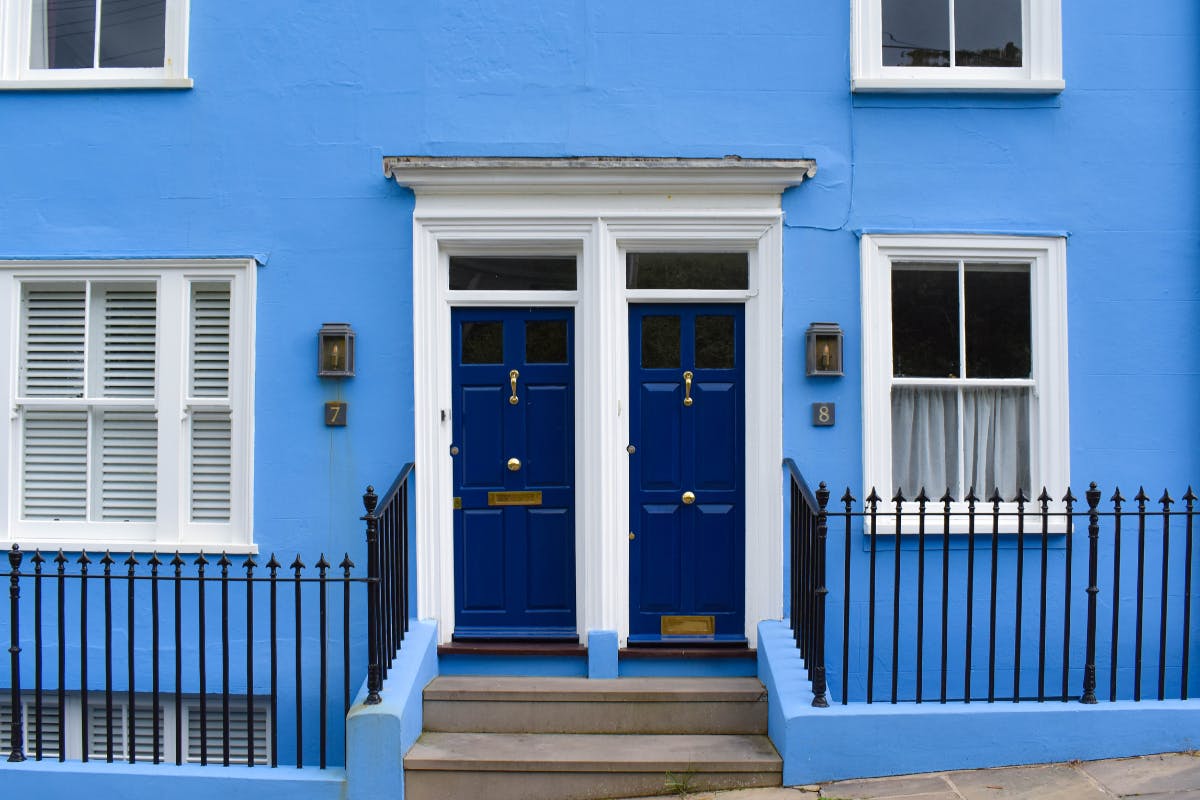 How To Get A Mortgage As A First Time Buyer
There are a few different steps to getting a mortgage. Read our guide to getting a mortgage.
If you want to buy a house most buyers know you need a mortgage to afford one.
But anyone who's never bought a home before is probably wondering -  how do I get a mortgage?
Being a helpful bunch, we thought it would be useful to walk you through the steps to getting a mortgage so when the time comes you'll know exactly what to expect. You're welcome.
1) If you're thinking, 'how do I know if I can get a mortgage?' start by arranging a phone call or meeting with a mortgage broker. You don't have to use a broker, you can deal with your bank or building society's adviser directly. But they will only be able to discuss their bank's deals with you. A broker will search the whole mortgage market to find you the best deal for your circumstances. You don't have to wait until you're ready to buy a house either. By speaking to an adviser a year or more in advance, they can help you to set a deposit goal, tell you how to boost the mortgage you'll be offered by paying off debts and give you advice on how to improve your credit score.
2) Go prepared. Your broker needs your latest three months' payslips and bank statements. These days online copies are widely accepted. If you're self-employed, bring the last three years' accounts or SA302s which are statements from HMRC that prove your earnings. Proof of identification and address is also needed. Take your original passport or driving licence – copies aren't acceptable. The same goes for any utility bill or bank statement you're using to prove where you live. If you don't have a passport or driving licence, ring ahead to find out what else you can bring. No ID can mean no appointment.
3) To establish how much you can borrow, your broker will take you through an affordability assessment. To find out more about affordability assessments, read our blog. It's a good idea to order a copy of your credit report from CheckMyFile to take to your meeting. This not only shows what debts you have but it will also show the broker if you've had any credit blips that will affect which lenders will give you a mortgage. Be honest with your broker about any credit issues you've had. They need to know so they can find a lender which is sympathetic to debt slip ups. You'll also be asked how much deposit you've saved and the value of the homes you've got in mind.
4) It's time for your adviser to do their research. Every buyer has their own unique set of circumstances that affects how much they can borrow and which lenders will lend to them. Factors such as your age, earnings, financial commitments, how you long you've been self-employed and the size and source of your deposit can all impact the deal and the size of the mortgage you'll be offered.
5) Your broker will call you back with the results. If you're happy with the interest rate, monthly payment and the size of the mortgage they will apply to the lender for an Agreement in Principle (AIP). Also known as a Decision in Principle, this is an estimate of what the lender is prepared to offer you and comes in the form of a certificate. Although it is not a legally binding agreement, it shows the estate agent you're a serious buyer. When you make an offer on a property, some sellers will refuse to take their property off the market unless you have an AIP. An AIP is typically valid from 30 to 90 days; so if you are a year away from purchase, you are most likely not at the point of needing an AIP.
6) If the mortgage amount is too low or the interest rate is too high, ask your broker what you need to do to improve things. Perhaps you need to save a bigger deposit, improve your credit history or even re-adjust your expectations.
7) Armed with your AIP, you can go house hunting and make offer on your dream home. Once it has been accepted it's time to get back in touch with your mortgage broker to get the ball rolling. Instruct a solicitor to act for you and give those details to your broker and lender.
8) So how do I get approved for a mortgage? Simple. By submitting a full application to the mortgage lender that gave you the AIP, you'll find out if you have been officially approved. The mortgage broker will do this for you using all the information you've previously provided. If any of your circumstances have changed, such as a change of job, fluctuation in your salary or you've missed your latest credit card payment you must tell them at the point of application. Your lender is about to do a belt and braces check on your credit history and earnings so now is the time to speak up.
9) After the mortgage lender has received your application it is cross checked against your income evidence, credit report and bank statements to be sure you meet the bank's criteria and you've been honest about your circumstances.  At this point the lender might go back to your broker with further questions or ask for more evidence to support your application.
10) When the lender is satisfied with all your details, they will instruct a surveyor to go out and value the home you want to buy to make sure it's worth what you are willing to pay for it. If you don't keep up with your mortgage payments the bank will sell your home to get its money back. It's important to remember that this is a limited valuation to let the lender know if the property is a suitable security for the loan. It's not an in-depth investigation into the condition of the property. Buyers are advised to pay for a Home Buyer report which will uncover any problems such as subsidence or damp which will need to be repaired at a cost. Home Buyer reports start from around £400.
11) If your bank is happy with the valuation you'll be issued a formal mortgage offer. If the lender isn't happy it will go back to your broker with a lower mortgage offer or decline your application altogether. The time it takes from submitting your application to receiving a mortgage offer can be anywhere between two to four weeks. Self-employed borrowers usually have to wait longer than applicants who are employed. When lenders are extremely busy, it can take from three to six weeks.
12) A mortgage offer from your lender means they are happy to lend you the money. It is legally binding and usually valid for between three to six months. While your mortgage offer is in date, the lender will honour the mortgage interest rate they have given you even if it has been withdrawn for new applications. Lenders will sometimes agree to extend the mortgage offer, depending on circumstances. Once you receive your offer, sign and send it back.  Your mortgage offer can be withdrawn if the lender finds out about a significant change in your circumstances.
13) Your mortgage offer comes with a set of conditions. Once the conditions have been satisfied, usually by your solicitor, you're free to exchange contracts with the seller and agree your completion date. But first, your lender must transfer the mortgage funds to your solicitor. They send the money on to the seller to complete the purchase, making you the new owner.