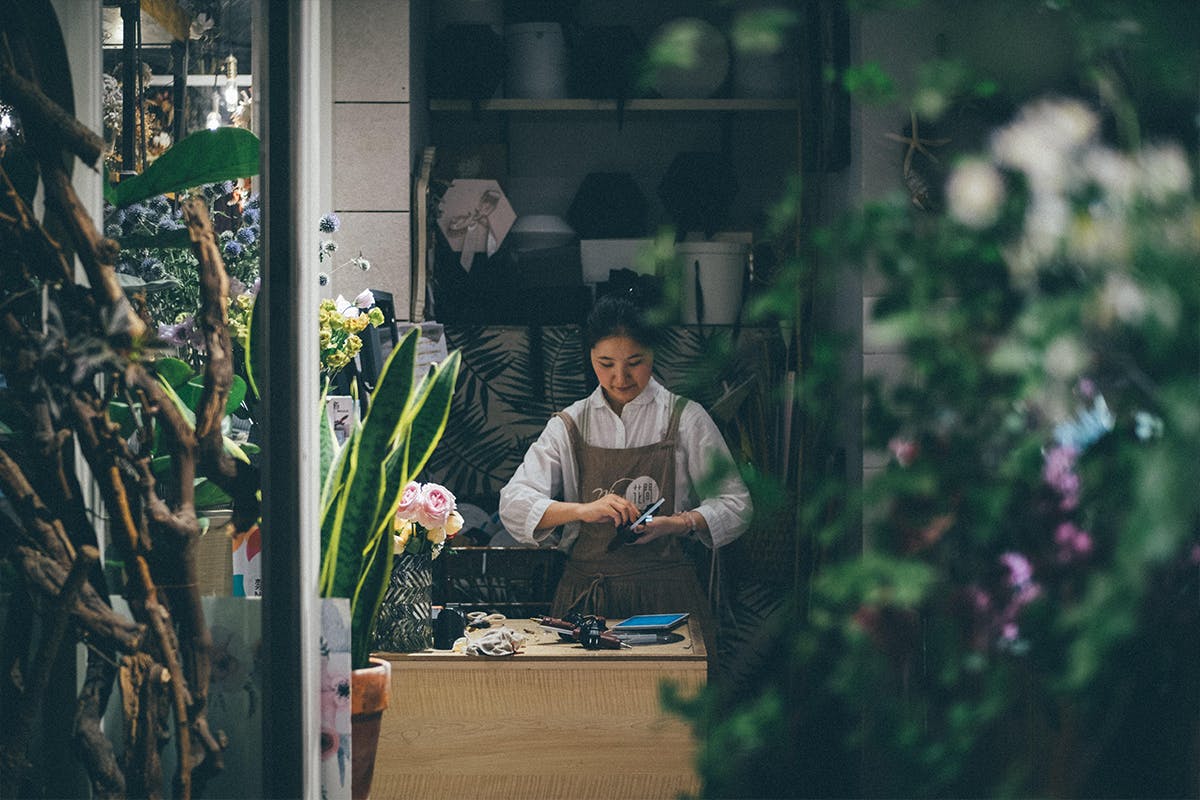 How To Get A Mortgage When You're Self Employed
Self-employed and looking for a mortgage? Here's everything you need to know about getting on the property ladder when you work for yourself.
When you become self-employed you expect to face challenges like applying for a bank loan or landing your first big contract.
What you probably didn't expect is that it can be more difficult getting a mortgage. 
A recent survey revealed seven in ten freelancers who now own a home said at least one lender knocked them back for a mortgage because of their self-employed status. And a quarter said they found the process daunting.  
But getting a mortgage when self-employed needn't be scary if you understand what mortgage lenders are looking for.
Here's what you need to know about getting a mortgage when you're self-employed:
Can you get a mortgage if you're self employed?
A mortgage lender will class you as self-employed if you own more than a 20% to 25% share of a business where your earnings come from. You're also classed as self-employed if you're a sole trader, a partner, director or contractor. Your self-employed status affects how your mortgage lender will assess your income. We'll come to that later.
All mortgage lenders offer mortgages to self-employed borrowers but some are more keen than others. If you work for yourself you may find that you're excluded from some lenders' first-time buyer schemes that allow you to stretch your income or put down smaller deposits. 
Some of the high street banks and building societies reserve their riskiest mortgages, those that only require a 5% deposit, for employed applicants only. 
At the start of the pandemic when businesses shut to comply with lockdown rules lenders got spooked and would only offer mortgages to self-employed borrowers with a 40% deposit. Thankfully things have started to relax and a smaller number of 10% mortgages for business owners have returned.
Even so, if you're self employed buying a house, the bigger the deposit you can put down the more likely you are to get accepted for a mortgage. 
Need to increase your mortgage deposit?
Check out our Deposit Boost
How to get a mortgage when you're self employed
To work out your mortgage affordability, a mortgage lender will look at various factors including your credit history and income. To get a mortgage, you will need to provide evidence of these things, which we go into more detail below. If you're struggling to get a mortgage on your current salary, we can help.
1) Your track record
You need to be trading for two years to get a mortgage with the likes of Barclays, Santander or HSBC. If you've only been trading for 12 months you need to speak to a smaller bank or building society that has specialist underwriters who will look at each mortgage application on its merits rather than a set of criteria. Of course this means you'll be charged a higher rate of interest.
Just like an employed borrower, having a clean credit history and good credit score is essential if you want to secure a low interest rate.
Want to know why credit is so important when trying to get on the ladder? Read our blog for the lowdown.
2) How your income is assessed
One of the biggest differences between employed and self-employed borrowers is the way mortgage lenders view their earnings. Heard of the expression a glass half full and a glass half empty? Well it applies here. 
If you are employed and have just received a big pay rise, your mortgage lender is happy to let you use your new higher salary to support your application.  For the self-employed, a sudden rise in profits is unlikely to score any points with a high street bank. 
Instead, they will calculate your average profit from the last two years or use your most recent profit figure if it's lower. Your profits would have to remain consistently high for two years running to be acceptable to the bank. 
Lenders use different income calculations depending on your type of self-employment. If you are a sole trader, you'll be judged on your latest two years' net profit before tax. Contractors provide their weekly earnings and lenders typically multiple those earnings by 46 weeks. Limited company directors are allowed to use their salary and dividends, but not retained profits or directors' loans. 
3) Overcoming income bias
Working out your income can be complicated so it's best to ask a mortgage broker for help. Tembo's mortgage team are happy to lend a hand. 
Click here to book a no-obligation call with one of our friendly team.
If you're uplift in profits is the start of a long-term trend but your mortgage lender isn't convinced, then you could be missing out on the loan amount you need to buy a home. That's where a mortgage Income Boost can help. 
A family member can allocate some of their income to your mortgage application to increase the amount you can borrow. They don't need to be registered as a property owner or part with a large sum of cash to gift as deposit. Instead, they act as guarantor for your loan so if you cannot afford the payment they can step in and help. 
Want to find out more about how our Income Boost can get you on the ladder? Click here.
Alternatively, you can ask about our Deposit Boost where we unlock money from a family member's property to top up deposit which will increase your choice of mortgage lenders and low-rate deals.
Want to find out more about how our Deposit Boost can get you on the ladder? Click here.
A Tembo mortgage expert will guide you through the process and advise you the best approach for you and your family.
4) Providing evidence
You'll be asked to provide different types of income evidence depending on your self-employed status.
For example, sole traders will be asked for a combination of Self Assessment Tax Calculation (SA302) forms, a tax year overview and your latest three months' business and personal bank statements depending on the lender. 
Limited company directors must submit their last two years' finalised accounts, the latest of which cannot be older than 18 months when you apply for a mortgage. An accountant's certificate is sometimes acceptable. Contractors must provide their latest four weeks' payslips and a copy of their contract.
The Covid-19 health crisis has increased the level of paperwork lenders are asking for such as written statements from applicants detailing how their businesses have been impacted by the pandemic and how they expect their business to fare in the future.
The Covid-19 health crisis has increased the level of paperwork lenders are asking for such as written statements from applicants detailing how their businesses have been impacted by the pandemic and how they expect their business to fare in the future. You'll need all the standard evidence too such as identification, proof of address and three months' personal bank statements.

Kirsty White
Mortgage lead
5) Getting organised 
Don't be put off by the paperwork. The truth is, if you keep your self-employed affairs up to date and organised and your business is profitable you won't have a problem. 
Banks have started to loosen their Covid criteria but some deposit and income restrictions remain in place. If you need help raising the mortgage you need to buy a home, a Tembo mortgage expert can guide you through your options.
Need a helping hand onto the ladder? Talk to our team.
Our mortgage advisors are more than happy to help with any query you might have!
Get in touch