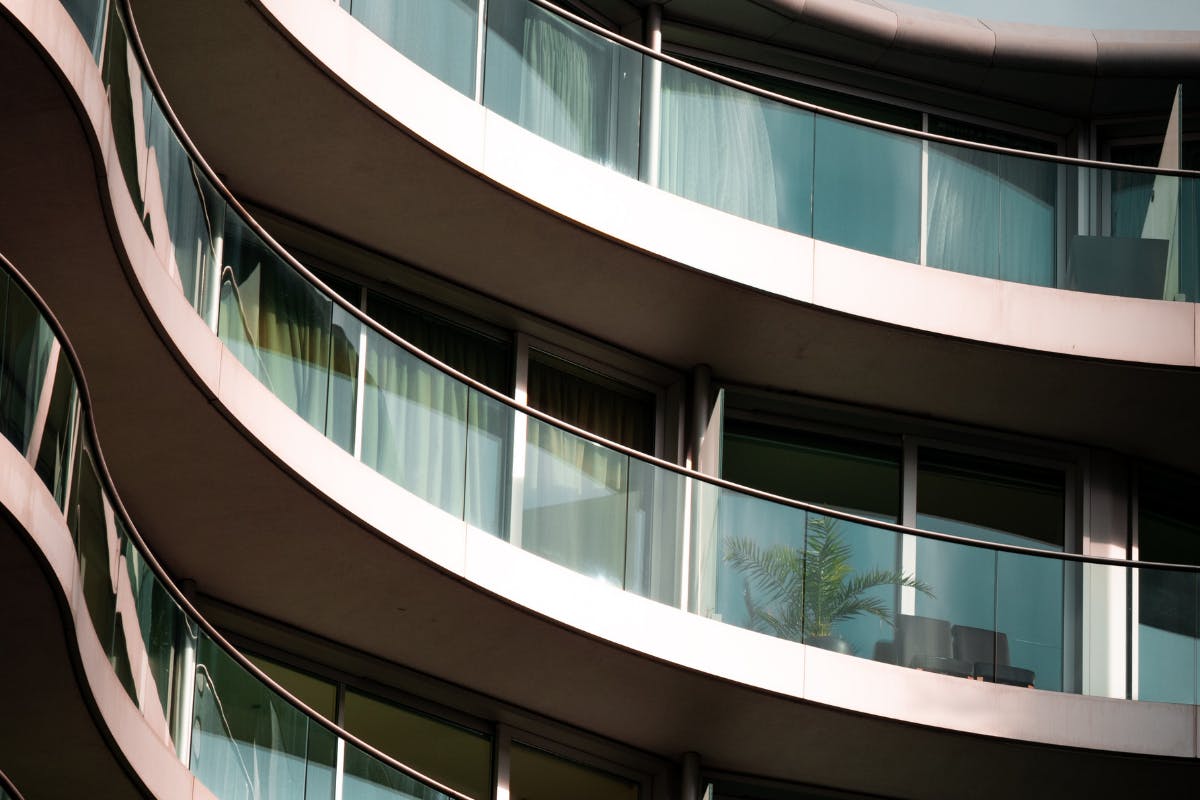 Is Shared Ownership Right For You?
Published
7 December 2021
Shared ownership is a government scheme designed to help first-time buyers or people who have previously owned a home but can no longer afford to buy.
First-time buyers face a duo of affordability challenges.
Rising rent makes it tough to save for a house and soaring property prices are pushing the minimum deposit ever higher. 
Right now, there's still Help to Buy – a lifeline for fledgling property owners. 
The government has stamped a best before date of March 2023 on the popular scheme that offers buyers a 20% interest-free equity loan or 40% equity loan if the buyer is looking in London.
So where else can first-time buyers turn? 
Shared ownership is one option worth considering.
What is shared ownership?
Shared ownership is a government scheme designed to help first-time buyers or people who have previously owned a home but can no longer afford to buy. It can also be used by someone who already lives in a shared ownership home and wants to move house. 
Shared ownership schemes are usually run by housing associations. You can buy a new-build home or a pre-lived-in property that is shared ownership. 
When you buy a shared ownership home, you part own and part rent. You can buy a share in a home of between 10% and 75% from a housing association although 25% is a more typical minimum share. 
Homeowners pay rent on the remaining share. It's often calculated at 2.75% of the value of the part of the property that is not owned split up into 12 months. You also pay service charge and ground rent.
To be eligible for shared ownership, your household income must not exceed £80,000 or £90,000 in London. 
Who is shared ownership best suited to?
Those who benefit the most from shared ownership are buyers who cannot save a big enough deposit or afford the full mortgage payments to buy the house or apartment they need.  
In 2020/21, 12,566 shared ownership homes were sold. 
Of those, 80% were first-time buyers and 52% of purchases were made by one-adult homes, according to government figures. 
The deposit you need for a shared ownership property is much lower than a home bought on the open market. 
That's because your deposit requirements are based on the share of the home you're buying not the full purchase price of the property. 
For example, if you're buying a 25% share of a £200,000 property, then your portion would be worth £50,000. If you had a 10% deposit you'd be putting down £5,000 of your own cash and taking out a 90% mortgage of £45,000 mortgage.
Shared ownership mortgages
Although shared ownership mortgages are widely available not every mortgage lender offers them. 
You'll have a little less choice when choosing a deal than if you were shopping around for a standard mortgage.
Applying for a shared ownership mortgage is like a traditional mortgage but before you apply to the lender you must be approved by the housing association first. 
The housing association will check to make sure you meet the eligibility requirements. This will involve a financial assessment so you'll need to have your latest three months' bank statements and payslips ready. There may also be other restrictions on who can purchase certain properties. Talk to the sales persona the Housing Associated to be sure you mee those requirements.
Once that hurdle is cleared you'll need to be approved by the mortgage lender. The main difference is that on top of proving you can afford the mortgage, you must show you can afford the rent, service charge and ground rent too.
Shared ownership pros and cons
Pros
If you grew up or rent in a desirable part of the UK where lots of others want to live, lucky you. But if you're trying to get on the property ladder in your prestigious corner of the country, you might feel  like your luck has run out. 
Shared ownership makes home ownership affordable in areas where house prices are high. The minimum deposit requires is lower than for a standard purchase on a property of the seam value because it is based on the share you're buying not the whole house. 
Your borrowing costs are also lower because you're taking out a mortgage to buy a small share in the property.
You can increase the share of the property you own through a process called staircasing. You can usually 'staircase' all the way up to 100%. Some mortgage lenders will want to know that you can staircase to 100% in order to offer you a  mortgage. To save dissapointent, it is important to ask that question as part of your initial discussions with the Housing Association.
When you're the outright owner you no longer pay rent. You can defer paying any stamp duty until you've increased your share of the property to 80%.  
Cons
A bugbear shared by owners and housing rights champions is that shared ownership carries the costs of full ownership but hardly any of the benefits. 
Most of these gripes stem from the fact that shared ownership homes are sold as leasehold.
That means even if you only own a 25% share of the home you pay 100% of the service charge and ground rent. 
You're also liable for the maintenance costs. You may be more of a renter than an owner, if you only own 25%, but you still have to pay towards all major maintenance work. 
If the roof of your apartment block needs repair, the electronic gates to the development break, or the front door intercom is on the blink will most likely have to contribute. Your solicitor will be able to talk you through how the lease works and what to expect in terms of maintenance costs..  
But if you were renting 100% of your house from a private landlord you would pay nothing towards the property's upkeep.
Home improvements are restricted. You can redecorate and refurbish such as replacing the kitchen or bathroom, but you need written permission from your landlord to make any structural changes. This would include adding an extension or knocking down internal walls.
When you sell your home, you must allow the housing association a shot at selling it first. If they don't succeed within often four weeks you can advertise it on the open market through an estate agent.
You must sell the share of the home you own. If you bought a 50% share of your property, anyone buying it must buy a 50% share. That can put some buyers off. A big attraction of shared ownership is the ability to buy a 25% share or less. 
Shared ownership scandals
Shared ownership has received some bad press in recent years mostly related to leasehold or maintenance fee rows. 
Some leases have unattractive terms such as ground rent fees which double every five, 10 or 15 years. 
Leaseholders can also be forced to pay extortionate fees to extend their leases to stop their homes from falling in a value, as consequence of a short lease term, although the government has put measures in place to ensure all new build shared ownership properties have a long lease prior to sale
Shared ownership has also been affected by the cladding scandal. Lots of homes bought through the scheme are flats, some of which could have a form of cladding that might be dangerous. Even if the cladding conforms to all regulations, lenders will not offer a mortgage until the building has been assessed as safe. If the cladding is of a material not approved, or installed other than to guidelines, then it will need to be replaced prior to a lender accepting the property as security on the mortgage.
Last year, the government gave shared ownership a reboot to improve its attraction. Changes were introduced under the government's Affordable Homes Housing programme.
The five main changes for new-build homes built were:
Long leases of 990 years must now be offered instead of 125 years.
Buyers can purchase a minimum share of 10% instead of 25%.
Housing associations and landlords must contribute to the cost of maintenance and essential repairs for the first 10 years the home is built. Up to £500 a year can be claimed by homeowners. Any unspent contribution can be rolled over for one year.
When increasing the share you own, buyers can now purchase additional shares of 1% for the first 15 years instead of 10% shares.
Housing associations used to have exclusive rights to market a property for eight weeks when a shared ownership owner was selling up. That's been cut to four weeks.
Speak to a Tembo mortgage expert to find out if shared ownership is a good fit for your circumstances.