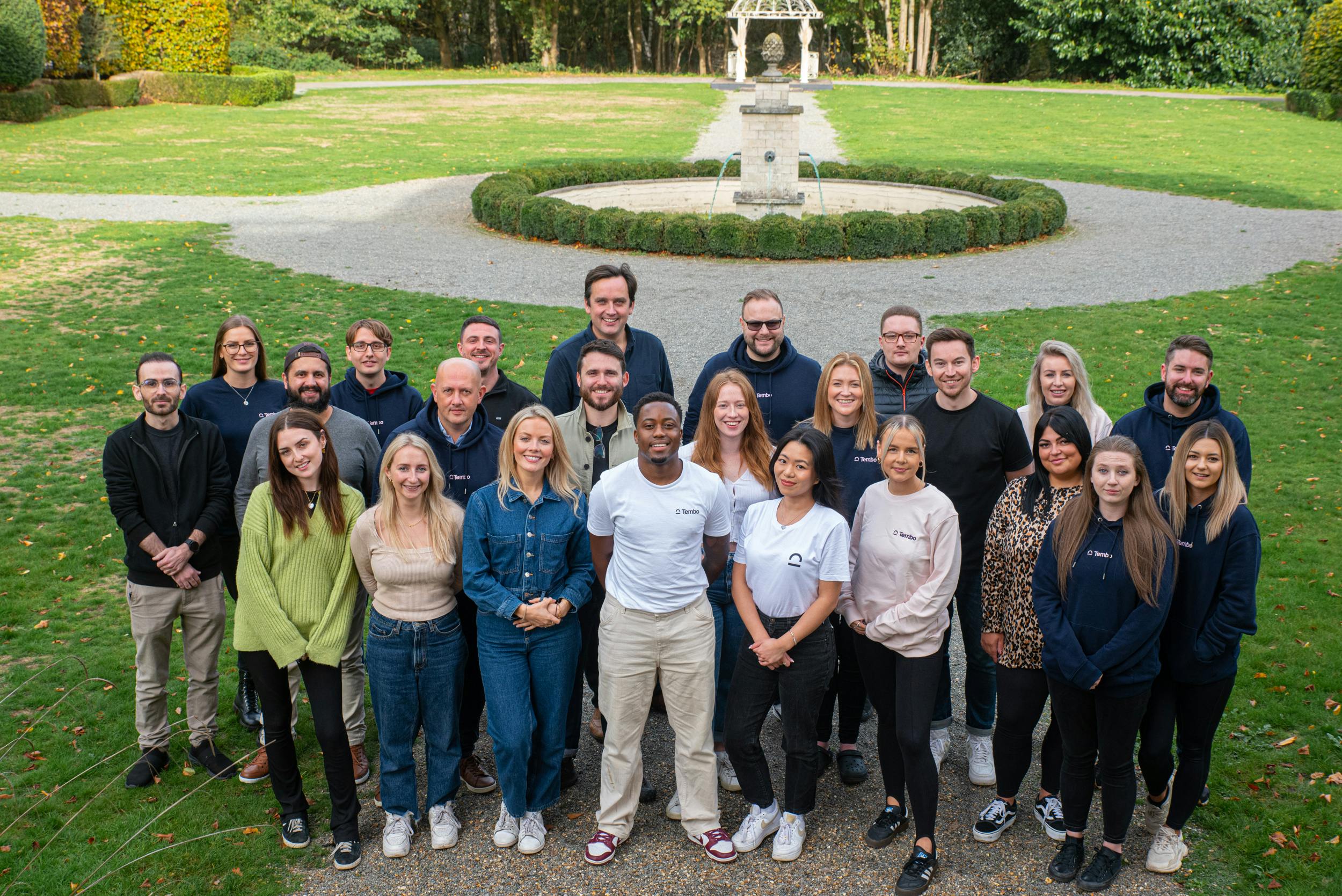 How to find a mortgage broker
Keep reading to find out how to find the right mortgage broker for you:
1. Read the reviews
What do other customers have to say about a mortgage broker's service and advice? Take a look at their online reviews. This will give a sense of how they operate and whether their previous customers had a good experience.
Trustpilot is a good review platform, as they verify reviews. Look out for reviews marked 'verified', as these show that Trustpilot have been able to verify that the reviewer had a genuine experience with the business. Other tools you can look at include Smart Money People and Google Business. 
As well as looking at customer reviews, check out what trusted sites are saying about mortgage brokers. Comparison sites like Which? or fintech experts like Nuts About Money provide handy lists of vetted brokers. 
"Tembo really made the whole process of getting our mortgage offer accepted simple and easy. My wife and I are extremely pleased as we both work hectic jobs so the online client portal allowed for a paper free and smooth experience."

"Customer Service during this process has been amazing. Olivia has been so helpful and thorough, she's made a daunting process for first timers a lovely experience. She kept us informed throughout and has been a pleasure to work with. Would definitely recommend 👌🏽"

2. Ask friends for recommendations
If you have friends or family members who've bought a house in the last few years, ask if they used a mortgage broker - they may be able to recommend someone.
Be sure to do some research of your own before following up on a recommendation, though. The right mortgage broker for someone else might not be the right one for you. 
Some mortgage brokers specialise in certain types of mortgage or customer. They might focus on self-employed borrowers, bad credit mortgages or buy to let investments, for example.
At Tembo, we specialise in helping buyers boost their mortgage affordability so they can afford to borrow more for a mortgage or get access to lower mortgage interest rates.
3. Check their qualifications
The world of mortgages and finance can be complex. And with your home and personal finances at stake, it's crucial that your mortgage broker is suitably qualified. 
The most common qualifications include the CeMAP (Certificate in Mortgage Advice and Practice) and Chartered Insurance Institute Certificate in Mortgage Advice (Cert MA).
4. Make sure they're regulated
All mortgage brokers working in the UK must be regulated by the Financial Conduct Authority (FCA). That usually means they are an agent of a directly regulated company or work at a company which is an appointed representative (AR) of another firm.
When a company is regulated by the FCA, this offers you extra protection from bad advice and mis-selling. Regulated advisors have to follow a number of rules and regulations to ensure they're operating in a safe and ethical way, with their customers' best interests in mind.
At Tembo, we're proud to be directly regulated by the FCA.  
5. Ask them how many lenders they have access to
Some mortgage brokers work with a very small number of lenders. So while using this type of advisor can be preferable to applying for a mortgage directly through your bank, you still may miss out on the most suitable deals for you. Other brokers have access to thousands of mortgage products from across the market. 
For example, we compare more than 20,000 mortgage products! This helps us find all the ways you could boost your buying budget, get on the ladder sooner, or get access to lower interest rates.
On average, our customers boost their budget by £82,000
We've helped thousands of buyers and movers discover all the ways they could buy their dream home. Create a free plan to see what you could afford with Tembo.
Create my plan
6. Find out what sets them apart from other mortgage brokers
Mortgage brokers tend to offer similar services to one another and they often have similar processes too. This can make mortgage brokers seem all the same, but there are often things which set them apart from one another, which can be useful when choosing between different brokers.
For example, some mortgage brokers offer a unique service or have access to industry-leading technology that sets them apart from other mortgage brokers. Here are just 3 things that give us an advantage over other brokers:
1. Unique smart decisioning technology
With access to more than 100 lenders and over 20,000 mortgage products, it's impossible for our mortgage brokers to compare all these deals themselves. Thankfully, at Tembo we have another tool in our arsenal that speeds the process up and makes us stand out from the crowd.
We've built our own smart decisioning and affordability technology that powers all Tembo plans. When you create a free Tembo plan, our smart tech takes your income, savings, credit rating and other financial information and cross references it with thousands of mortgage deals in an instant. 
It will then automatically generate your very own Tembo plan, which has a real-time personalised recommendation of all the ways you could get on the ladder, how much you could borrow with each scheme as well as indicative repayments and interest rates.
Not only does this show you how you could get on the ladder with Tembo's help, but it also helps our expert mortgage team narrow down their search. So when it comes to your free call with one of our award-winning team, they can focus on the lenders and products which are suitable to you to get the ball rolling sooner. 
"In 10 minutes, a buyer can not only discover their true buying budget, but also compare what the monthly repayments might be on different buying schemes, from Shared Ownership to guarantor mortgages. Until now, that process would either involve working with multiple brokers, or doing extensive research themselves. Tembo saves them that time, and helps them discover all the ways they could buy in seconds"

Geoff Wright
Chief Technology Officer
2. Experts in alternative ways to get on the ladder
Thanks to an arsenal of over 20,000 mortgage products including over 15 innovative new buying schemes, we're often able to help customers who are struggling to get a traditional mortgage or are left dissatisfied by other brokers' recommendations. 
Take guarantor mortgages, for example. They've come a long way in the last few years. If you're struggling to buy a home on your own, it may be possible to use a family member's income, savings or property to boost your affordability. 
A lack of family help needn't be an obstacle, though. If you don't have help from parents, grandparents or rich aunties, Dynamic Ownership, a 5.5x income mortgage, or Deposit Unlock could be right up your street. 
3. Your own dedicated advisor
Buying a house can be one of the most stressful processes you go through, so working with the same mortgage broker every step of the way can be a godsend. They can also be on hand to answer any questions you have, like what documents you need to supply when.
At Tembo, our customers get their own dedicated mortgage advisor from their first broker call right up to getting their keys. 
We do this because we understand that buying a home is a journey personal to each buyer. So whether you're a first-time buyer, a home mover, remortgager or buy-to-let investor, you'll be treated like a VIP every step of the way.
"Amazing experience with Tembo. Was a complex process for various reasons but Perry talked me through every step and highlighted things that hadn't even occurred to me to get me the best deal possible. He was also available at the drop of a hat to take calls and answer questions. Excellent service. Can't recommend highly enough."

Let's make home happen
Get started on your journey to homeownership with Tembo by creating your own, free Tembo plan. You can then book in a free, no-obligation call with one of our award-winning team to talk through your options and get the ball rolling.
Get started