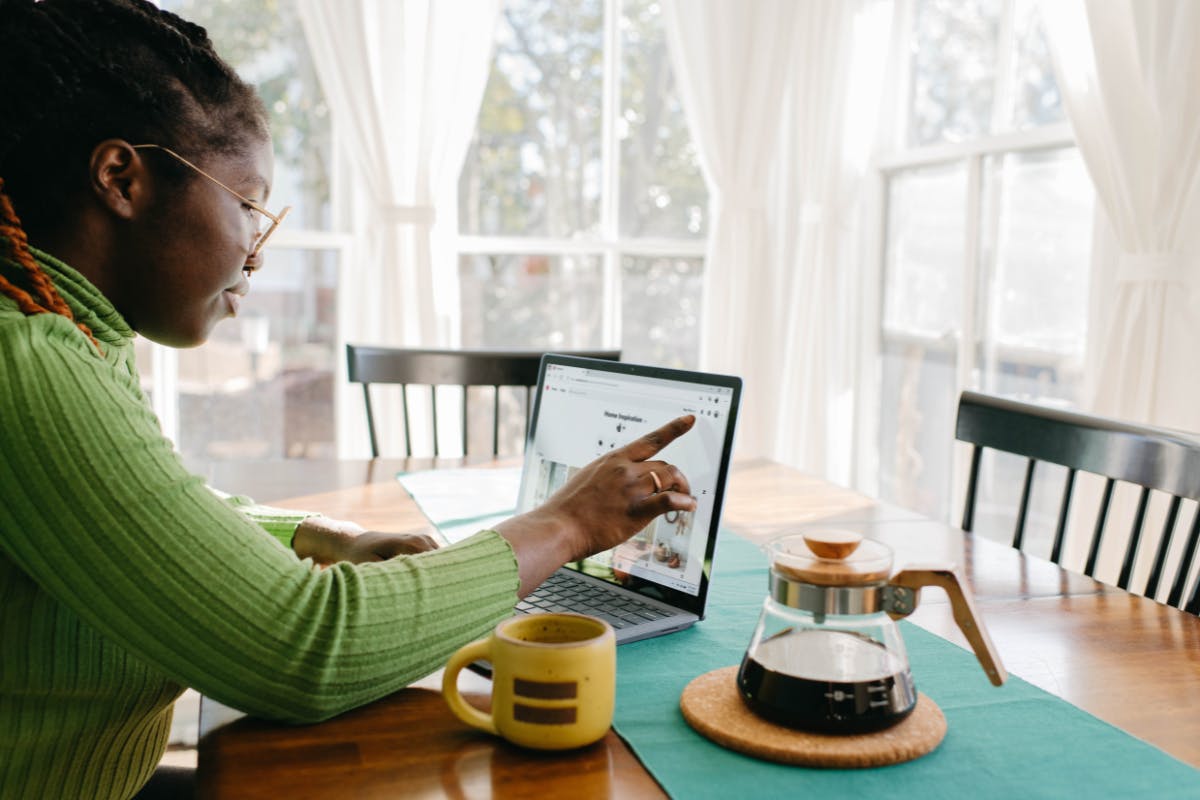 How to negotiate house price
Read our guide to find out the bargaining skills you'll need to successfully negotiate a house price and how to make an offer on a house.
Property asking prices have reached another record high following five consecutive rises this year.
According to ONS' latest data, the average UK house price has increased by 4.1% in comparison to the previous year
The average home in the UK now comes with a price tag of £285,000. That's why it's never been more important to know how to negotiate house price when buying a home. 
Here are our top tips on how to how to negotiate a property price down.
How to negotiate house price:
1. Know your market
Knowing what the state of the mortgage market is in when you're looking to buy can be really useful when it comes to negotiating house prices. A buyers' market happens when the number of homes for sale outweighs the number of people interested in buying them. It happens in times of economic uncertainty - for example, this happened in the run up to the Brexit vote and during the early phase of the pandemic. Households put off their decision to move until the dust settles, while homes that are up for sale linger for longer. These conditions offer home buyers an opportunity to negotiate a lower property prices because.
In comparison, in a sellers' market demand for homes outweighs the number that are being sold, which results in multiple buyers bidding for one home. In these situations, house price offers are generally made above the asking price to win a bidding war between interested buyers.
When buyers and sellers are more evenly balanced, it's typical to try and negotiate around 10% off the property asking price, but you could bargain harder. Your success will boil down to your powers of negotiation as well as what's going on in the market at the time.
2. Do your research
You can wing it and go in with a cheeky, unsubstantiated offer. But unless the seller is desperate to sell the property you risk souring negotiations or looking like you're not serious. Instead, find out what similar houses have recently sold for so you can make a realistic offer. You can also ask the agent how long it's been listed. The longer the house is up for sale, the more likely the seller will be to accept a lower offer.
Try using the government's land register search, Rightmove's sold prices or Prime Location's house price tool to find out if the house is fairly priced.  
3. Set your budget
Find out how much you can afford to borrow for a mortgage before you make an offer. The mortgage, plus your deposit, is the maximum purchase price you can afford to pay. Remember, don't tell the estate agent your maximum budget - they work for the seller, not you.
Need help boosting your buying budget?
We've helped thousands of homebuyers discover how they could afford their dream home. In fact, on average our customers boost their budget by £82,000. To see what you could afford with Tembo's help, create a free plan today.
Create my Tembo plan
4. Exploit your strengths 
Now you've arrived at an offer, you need to sell it to the vendor by selling yourself. For example, being a first-time buyer is a big plus because you are chain-free. This means the seller can move quickly, putting them in a strong bargaining position with their vendor. 
You can also show the seller proof that you've instructed a solicitor and you have a Mortgage In Principle to show you're serious and can act swiftly.
How to negotiate house prices on new-builds:
All new-build homes have a premium of between 5% and 10% attached to the price tag because of their 'newness'. The moment you move in, the resale value normally drops by this amount. This can mean that if the home is also overpriced, you may struggle to sell it without losing money.
To negotiate a lower house price on a new-build property, first research how many new-build developments are underway in your area. If there's a glut of apartments under construction, the developers will be in competition with each other for your cash. Keep in mind that developers want quick sales, so if you're chain-free status and mortgage-ready this is very appealing and a useful chip when negotiating the house price.
If they won't budge on the price, ask them to pay your stamp duty bill or reduce the cost of standard appliances instead.
How to negotiate a house price down after a survey
Defects picked up on a property survey can give you leverage to negotiate a lower house price. To do this, you'll need to pay for a homebuyer's survey first, which costs around £400 but it could save you money in the long run. The valuation instructed by the mortgage lender is a superficial inspection and is for their eyes only. 
If the problems found from the survey aren't too serious and you want to go ahead, get quotes for the work and use these to negotiate the price down.
How to put an offer in on a house
To put an offer in on a house, you must put your offer in writing (email is fine) to the estate agent who will pass it on to the vendor. Within the email or letter, emphasise your strengths to sell your offer. You should also list any caveats you have, such as the house must be taken off the market.
What is gazumping?
Gazumping is when a seller accepts a higher offer from another buyer after accepting yours. To minimise the risk of being gazumped, ensure you are in a position to move quickly, such as making sure you've got all the needed documentation to hand and organising things like exchanging contacts, surveys and checks as soon as possible. You can also ask the estate agent to take the property off the market to prevent other buyers finding the property and making a better offer.
What is gazundering?
Gazundering is when the home buyer lowers their original offer just before contracts are exchanged. Buyers choose to do this when they are banking on the seller accepting a lower offer because it's so late in the process they won't have time to find a new buyer.
Gazundering isn't tehcnically illegal because you haven't exchanged contracts, but it's not considered fair play. However, if house prices have dropped since you made your offer, or your own seller has gazundered you, then it may be necessary.
Need help boosting your buying budget?
When you create a free Tembo plan, you'll get a personalised recommendation of all the ways you could get on the ladder and possibly boost your budget. To see what you could afford, create a free Tembo plan. You can then book in a free, no-obligation call with one of our award-winning team to chat through your options.
Get started