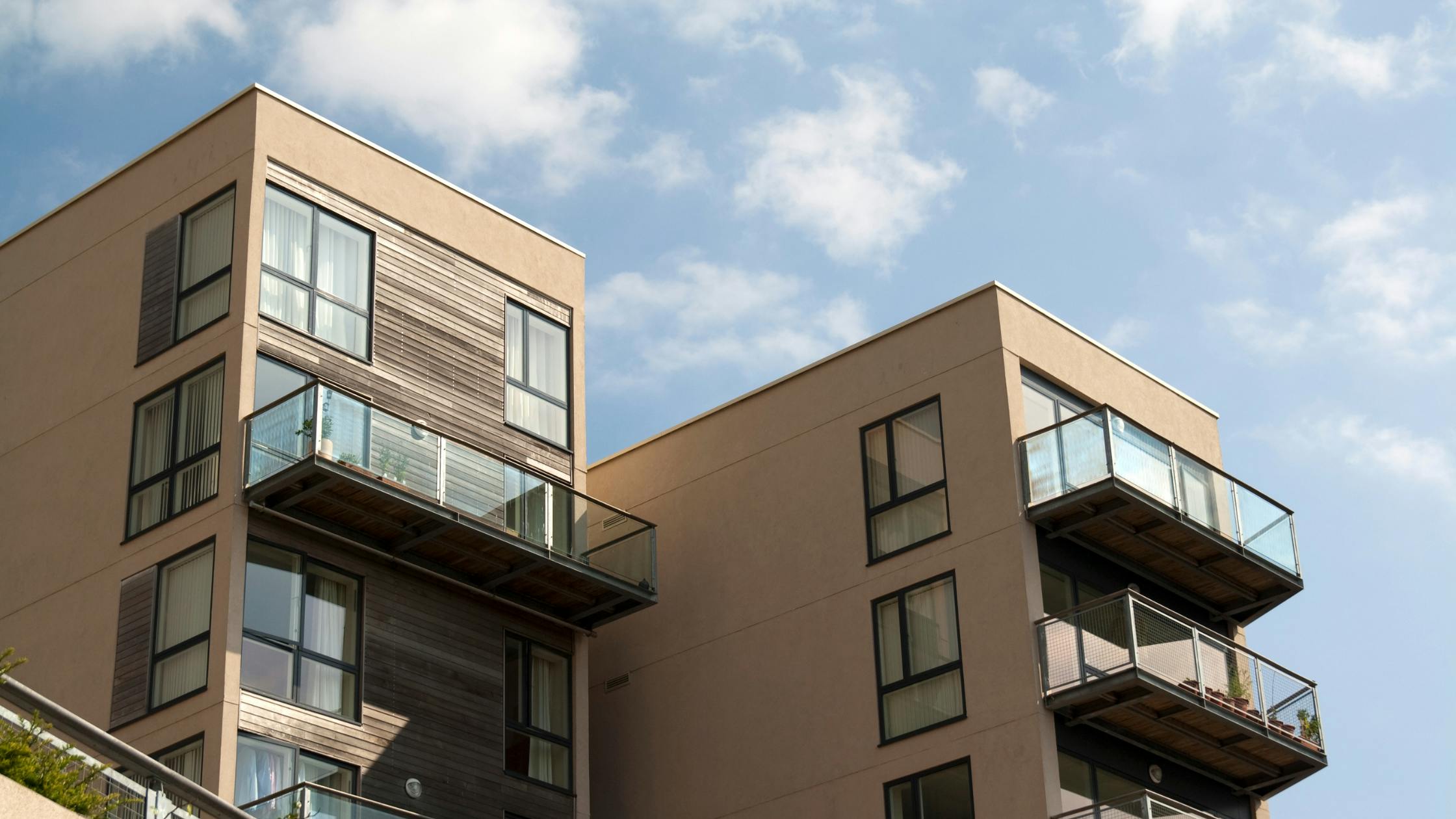 Buying a flat vs house: Which one should I buy?
Last Updated
17 April 2023
One of the biggest decisions you'll make when buying your first home is whether to buy a flat or a house. If you want lots of space and a garden, a house might seem like the most obvious choice. But if you're on a very tight budget or you want to live in a city, a flat might be better. 
In this guide, we'll walk you through the advantages and disadvantages of houses and flats to help you decide which property type is right for you.
Buying a flat: Pros and Cons
Pros
Usually cheaper than houses
Cons
Unable to make structural changes
Ground rent and service charges (leases before 2022)
Buying a house: Pros and Cons
Pros
Freedom to make structural changes
Your own garden (usually)
Cons
Harder to find in cities and urban areas
Flat vs house: Which one should I choose?
If you're trying to decide between buying a flat or a house, here are some questions to ask yourself:
What can you afford?
Affordability is usually the biggest deciding factor. Flats tend to be cheaper than houses in the same area, so if you're on a tight budget and there's a particular place you'd like to live, you'll probably find it easier to buy a flat than a house. To see how much you could afford to borrow for a mortgage, use our Mortgage Calculator.
Let's look at how house prices and flat prices differ across the UK:
Semi-detached properties: £314,955
Terraced properties: £235,946
Flats: £201,356
Semi-detached properties: £668,791
Terraced properties: £594,691
Flats: £344,492
Semi-detached properties: £518,896
Terraced properties: £362,113
Flats: £232,269
Semi-detached properties: £739,086
Terraced properties: £737,616
Flats: £503,190
Can you afford to pay ground rent and service charges?
There's more to affordability than just the mortgage, though. Flats usually come with ground rent and service charges. Some houses do too, though it's not as common.
Ground rent
When you buy a flat, you'll own the flat itself and its contents, but you won't own the ground that it's built on. This will belong to the leaseholder and you'll have to pay them ground rent each year. In the past, ground rent costs varied depending on where you lived and who owned the land, but it tended to be around £300 - £400 a year. However, ground rent was reformed in 2022 which means that any new leases granted on or after 30 June 2022 will be £0. 
Service charges
If that's not frustrating enough, you'll also have to pay regular service charges to maintain communal areas such as hallways, stairs, and gardens. The service charges might cover the cost of cleaning, repairs, electricity and the wages of any security guards or receptionists. The exact costs can vary from £50 a month in small or old apartment blocks to several hundreds in more modern buildings in popular areas.
Major works
You may be sent an additional bill to cover the cost of major works such as replacing the lift or repairing the roof. These costs will usually be divided between all homeowners in the building, but they can still be expensive.  
Over the last few years, some homeowners living in tower blocks have had to pay for dangerous cladding to be replaced on the outside of their building. The government has since introduced legislation to make cladding replacement the responsibility of developers, but some homeowners will still need to contribute towards the updates.
Before you buy a leasehold property, you must sign a lease. This is a legal document outlining the terms and conditions of renting on that land. Your solicitor should go through the lease for you and bring any significant clauses to your attention before you sign it. Some leases state that the ground rent can double every 10 years, for example. 
Some house owners have to pay ground rent and service charges too. This is more common with new builds than older homes. New build property developers sometimes sell the land to an external company that will charge you to live on it, while they maintain it. 
When older homes are leasehold, they usually have what's known as 'peppercorn rent' and this tends to be as low as £3 a year.  
Are you comfortable being in charge of all maintenance and repairs?
If you live in an apartment building, there'll usually be a maintenance team that takes care of any issues in communal areas. 
Sometimes they may be willing to help with issues that occur in your flat itself, even though you own it. This is more common in blocks of flats where one of the residents has been chosen as the property maintenance manager. If the maintenance team is external, you may have to hire someone to fix the problem. 
Still, if you have a leak or there's problems with your electricity, it's worth calling your maintenance company or on-site repair team before hiring someone to investigate the problem yourself. This could save you a lot of money!
If you'd rather be responsible for all repairs and maintenance, you may be better suited to a house. You don't even have to be good at DIY or fixing things! You just need to be willing to do the legwork to find the right contractors. 
Do you want luxury features?
Something that gives flats an edge over houses is that they sometimes come with luxury benefits such as a rooftop garden, terrace, gym and even a spa. You'll also typically have brand new white goods included in the purchase, with warranty included. 
They can feel more secure too, often having CCTV, coded doorways, gated entrances and even security guards you can call if you see something suspicious in the car park at night.  
Some apartment buildings can offer a sense of community too. You might befriend your neighbours in the gym or shared garden. There might even be a residents' WhatsApp group where you can find people to accept a parcel for you, recommend a plumber or dogsit when you go on holiday.
Top Tip
If you have any pets, check the lease before buying your home to make sure there aren't any 'no pet' clauses.
How long will you live there?
Is this going to be your forever home or do you plan to move within the next 5-10 years? A house can give you more flexibility and freedom for the long term, such as the ability to make extensions or significant changes. But it might not be suited to you if you aren't staying in a location long. On the flip side, you may outgrow a flat quicker than you think and it might not be as easy or affordable to move house.
Get insights into your dream location
All of our buyers are offered complementary Home Reports to help them in their property search. These provide over 120 data points on a property, including insights into the local area - such as house prices, school ratings and amenities - as well as on the property itself. Create a Tembo plan to get started.
Create my Tembo plan
Which is better for an investment, a house or a flat?
Houses in the UK have historically shown a greater appreciation in value compared to flats, suggesting they may be better investments. However, this can vary depending on location and other factors such as the condition of the property, market demand and local amenities.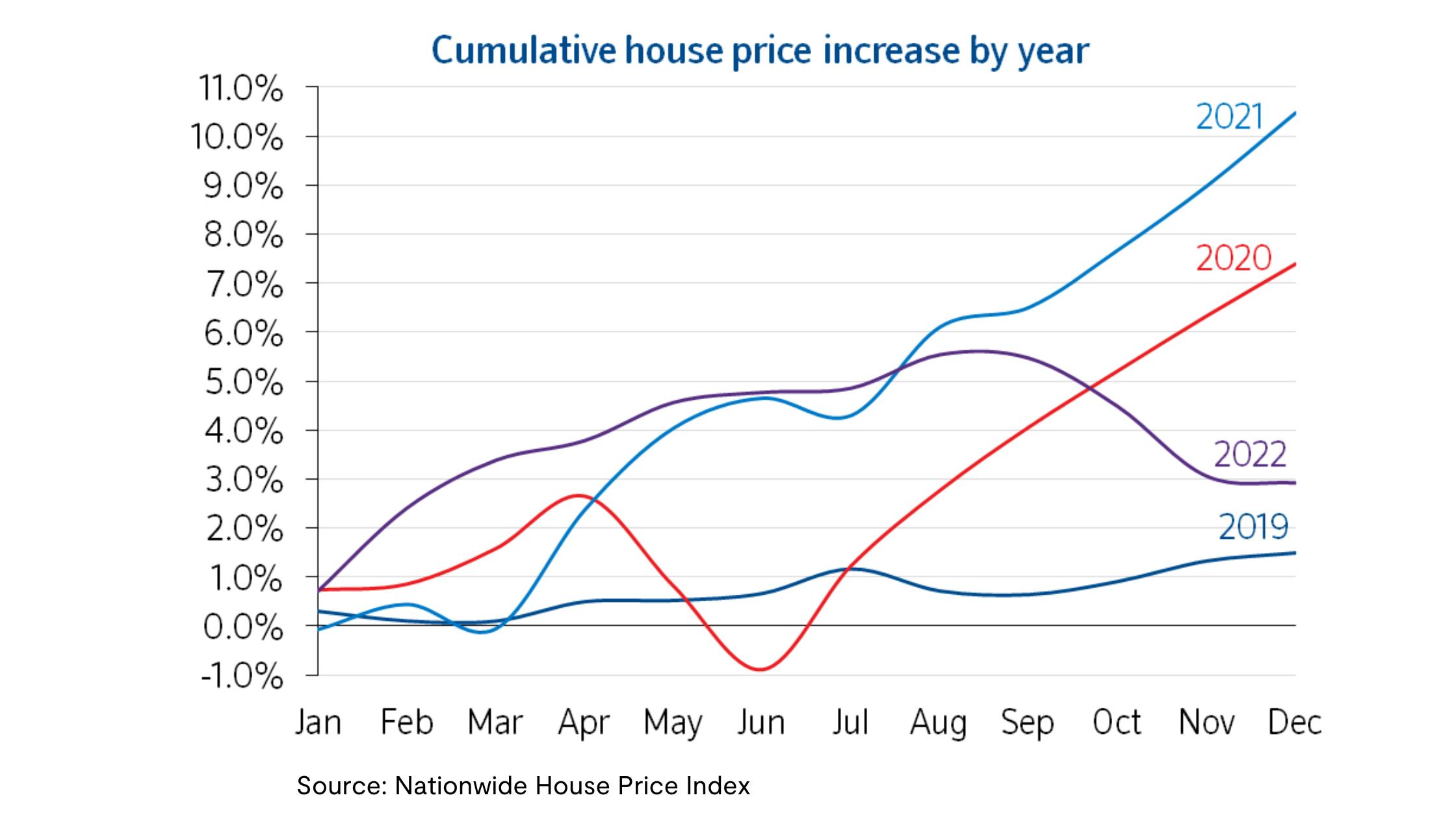 If you're looking for a buy-to-let property, capital growth is likely to be your main priority. But if you're looking for a property to live in, you may want to make sure your home is a good investment too. But buying a house based primarily on capital growth can carry some risks.
For example, capital growth is not guaranteed. Property prices can fluctuate from one month to the next and there's a risk your home might sometimes be worth less than you paid for it. If the value of your property falls to a figure below your remaining mortgage amount, this is known as negative equity and it could make your home difficult to sell or remortgage. 
As we touched on in the last section, the amount of time you plan to live in the property is also significant. We sometimes speak to first-time buyers with an 'it'll do for now!' attitude to homeownership. They want to buy whatever they can afford and plan to move in 2-3 years.
This can sometimes work out well, particularly in areas where prices are rising rapidly, but it's important to plan what you'll do if you're unable to move. 
Even if your property's value increases in the months or years after you buy it, other obstacles could stand in your way such as changes to your income, expenses, credit rating, relationship or lifestyle. 
How to boost your borrowing potential and buy a home you love
If you've only got a small deposit, you have a modest income, or you're trying to buy a house on your own, we may be able to help you get a bigger mortgage so you can buy a home you'll love for many years. 
Lenders typically offer mortgages of around 4 to 4.5x the applicant's income. Sometimes they'll go up to 5x or even 5.5x the applicant's income, if they have a high salary, a professional job, or family support.
If you have a friend or family member who can help you, you may be suited to a guarantor mortgage such as an Income Boost or Savings as Security Mortgage. A guarantor is someone who uses their income, savings or property to support your mortgage application, but at Tembo we call guarantors 'Boosters'.
If you're unable to get family help, you still have options! Dynamic Ownership, for example, lets you buy a house with friends or siblings. Your individual contributions will be tracked, so you'll each be able to put in different deposits and make different mortgage payments each month.
If you're a doctor, lawyer, accountant or you have another type of job that's well paid and reliable, you may be able to borrow 5.5x your salary. This is known as a Professional Mortgage. Lenders will sometimes offer larger loans to borrowers in certain professions because they see them as lower risk - as in they're more likely to stay in work, or benefit from regular salary increases. 
What counts as 'professional' varies depending on the lender, so using a mortgage broker rather than going directly to a lender can make it easier to find a lender who'll consider you. 
If you're in the armed forces, you may be eligible for the Armed Forces Help To Buy scheme. This'll give you an interest-free loan of up to 50% of your salary, to a maximum of £25,000. You can put this money towards your deposit, solicitor and estate agent fees and in some cases, property renovations. 
See what budget boosting schemes you're eligible for
These are only some of the budget boosting schemes available. At Tembo, we specialise in helping buyers and movers boost their mortgage affordability, so they can buy sooner or boost what they can afford. To see which buying schemes you're eligible for, create a plan with us today. It takes 10 minutes to complete, there's no credit check involved and at the end you'll get a personalised recommendation of which schemes you could qualify for.
Create my Tembo plan