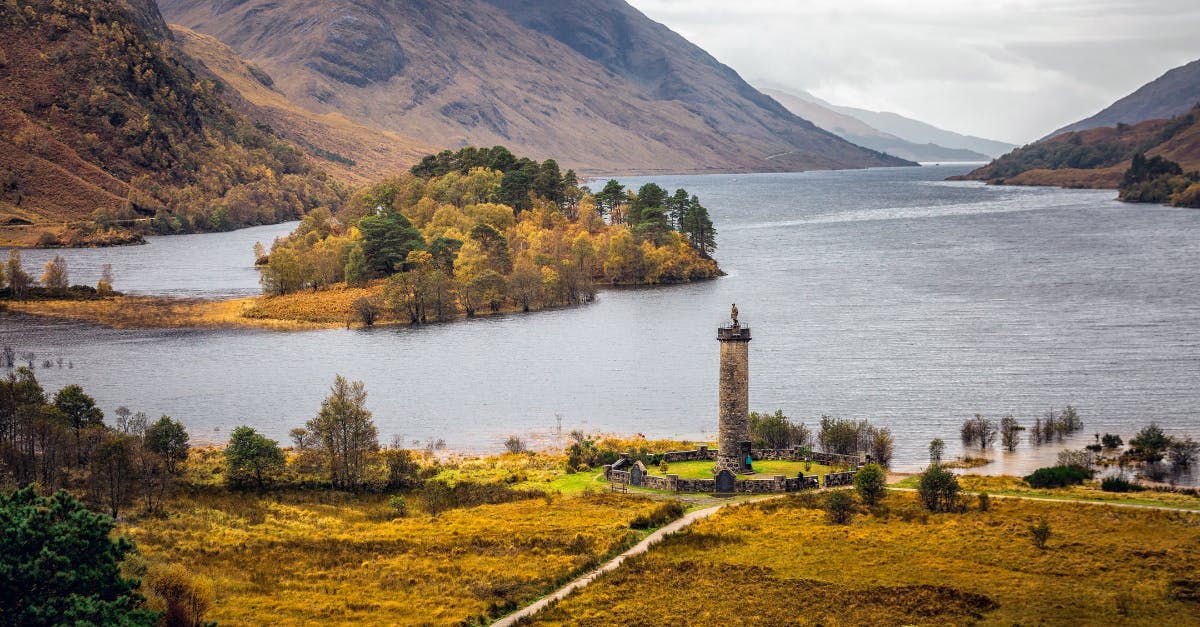 How to get a mortgage in Scotland
Last Updated
23 August 2023
Scotland's legal system is entirely separate from that of England, which means that while the home buying process is similar, there are some differences you need to be aware of if you're thinking of buying a house in Scotland.
How much can I borrow for a mortgage in Scotland?
How much you can borrow for a mortgage in Scotland is usually similar to what you could be offered in England. Typically, mortgage lenders will let you borrow between 4 to 4.5 times your household income for a mortgage loan. However, you may be able to borrow more than this if you qualify for higher lending schemes such as professional mortgages or a 5.5x Income mortgage. Or if you use a guarantor mortgage scheme such as an Income Boost, you could increase your borrowing power through the help of a loved one.
Property prices in Scotland are, on average, more affordable than England. The average house in England costs £373,378, while the average house in Scotland costs £224,033 - almost £150,000 less! So while the amount you could borrow will probably be the same, you could get more for your money. 
Next up: What to look for when buying a house?
You might like: Are house prices rising?
See what you could afford with our Mortgage Calculator
Get an idea of what your buying budget could be in just a couple of clicks with our Calculator. Or for a personalised recommendation of all the ways you could buy and even boost your budget, create a free Tembo plan.
How much deposit do I need for a mortgage in Scotland?
For a mortgage in Scotland, like in England, you will typically need a deposit of between 5% to 20% of the full property price. Depending on the mortgage scheme you use, you may have to put down at least 10%-15% in order to qualify, although there are plenty of low deposit options. If you are purchasing through shared ownership, then you will only need to put down a deposit for the share you are going to buy. This can be a great way to get on the ladder, even if you have a small amount saved up.
Read more: The essential guide to house deposits
How to get a mortgage in Scotland?
Getting a mortgage in Scotland works in a similar way to getting a mortgage in England, with a few small differences. Here are the 15 steps to get a mortgage in Scotland:
Work out your budget
Talk to a mortgage broker
Get a Mortgage In Principle
Home hunting!
Put in an offer
Apply for a mortgage
Instruct your solicitors
Receive a mortgage offer
Survey the property
Searches and investigations
Get house insurance
Transfer your deposit
Exchange your contracts
Completion
Register change of ownership
Take out income protection or life insurance
Read more about the Steps To Getting Your First Mortgage here.
What is different about buying a house in Scotland?
There are various steps in the buying a house process that are different in Scotland to England. The one step where you will notice a major difference in buying a house in Scotland vs England is when you're house hunting. 
In England, the only legal requirement a seller has to put their property on the market is to get an EPC certificate for their home to confirm the energy efficiency of the property. Whereas in Scotland, in order for a property to be listed for sale, the home sellers have a legal requirement to commission a Home Report. This details valuable information about a property, including a property survey and an estimated property valuation. The Home Report must also be available to all interested parties. 
In England, if you want to know more in-depth information about the condition of a property, you normally arrange a survey after your offer has been accepted. This can mean that if the survey reveals something considerably wrong with the property, you may have to re-negotiate or consider whether to go forward with the purchase, after you've paid money for the survey (and potentially conveyancers). So in Scotland, you have a lot more information available to you while house hunting.
Because the Home Report includes an estimated property value, in Scotland homes are generally placed on the market with either a fixed asking price, or an 'offers over' asking price. Although homes can sell for anything up to 20% above this depending on the market, this can mean there is less back-and-forth between the seller and buyer when buying a house in Scotland. In England, properties are placed on the market with an asking price that's negotiable. This means the buyer and seller can spend some time agreeing on a price.
Read more: How to negotiate house price
You might also like: Are house prices rising? 
Another key difference between buying a house in Scotland vs England is that in Scotland sellers will use a single solicitor estate agent to sell their property. This means that both the marketing of the property and the conveyancing is handled under one roof. Whereas in England, the sellers will usually engage an estate agent to work on the marketing on the property, and will appoint a separate solicitor at a later date, usually once they have an offer accepted on their home. 
There are also key differences between Scotland and England when it comes to making an offer on a property. In England, prospective buyers can make an offer directly to the estate agent to agree a price and the terms of the sale, or even with the homeowner themselves. In Scotland, buyers must appoint a Scottish solicitor in order to make an offer on a property. Once they have appointed a solicitor, the buyer will choose to note their interest in a property, which means that they will be kept informed about any other offers or prospective buyers, and if a closing date has been set. 
Closing dates are common in Scotland - this is when all interested parties have a deadline to submit a formal offer to the seller's solicitor, along with proposed timescales and any other useful information such as their buying position. The seller will then choose their preferred buyer - this isn't always the applicant with the highest offer.
Once an offer has been accepted, the seller's solicitor will issue a qualified acceptance letter to secure the sale. This is why gazumping is less common in Scotland, as when an offer has been formally accepted on a property, it is taken off the market. Buyers can make an offer without noting interest, but this needs to be done through their solicitor, who will submit a formal written offer to the seller's agent.
Discover your true buying budget
At Tembo, we specialise in helping buyers boost their buying budget through a range of specialist schemes. For a free, personalised recommendation of how you could buy, create a free Tembo plan.
Get started
How long do missives take in Scotland?
Lastly, the conveyancing process is also slightly different in Scotland than in England. In England, the sale becomes legally binding at the exchange of contracts. This happens much closer to the completion of the sale, often 1-2 weeks before you move in. Because there can be more back-and-forth between the buyer and seller to agree on a final price, this can make conveyancing more time-consuming because it's not unusual for there to be negotiation on the price, or even for property sales to fall through entirely. 
In Scotland, instead of exchanging contracts the solicitors exchange a series of formal letters called "missives". Once the missives are concluded, the property sale becomes legally binding. Because this often happens much earlier in the sale process in Scotland than in England, conveyancing in Scotland can often be quicker than in England.
Usually, missives take between six to eight weeks from the sale being agreed to the Date of Entry, but this depends on the length of time the seller wants to stay in their property after agreeing the sale.
Can a sale fall through after missives?
Once missives are completed, the property sale is legally binding. This means if the sale were to fall through after missives because the buyer or seller decided to withdraw, the counter-party can claim abortive costs. The solicitor or estate agent can also claim for sunk costs.
How long does the house buying process take in Scotland?
Because the house buying process is more structured in Scotland than in England, it can be a lot quicker. Buying a home can take between six to eight weeks to complete, but it can be quicker than this if the transaction is much more straightforward.
How long does a mortgage application take in Scotland?
Once you have an offer accepted on a property, applying for a mortgage in Scotland can take between two to six weeks depending on if you are likely to be accepted straight away. It's always best to work with a trusted mortgage broker to ensure you are applying for a mortgage you are likely to be accepted for. Following this, your mortgage offer should be valid for six months, during which time you will finalise the purchase of the property from the homeowner. 
Read more: What to do if my mortgage application is rejected?
Is it easier to get a mortgage in Scotland?
Mortgages work the same way in Scotland as in England, so in general getting a mortgage in Scotland is no easier than it is in England. However, as house prices are on average cheaper in Scotland than in England, this can make it easier to pass mortgage lenders' affordability checks. So for some, it can be easier to get a mortgage in Scotland than in England if your affordability is what is preventing you from buying a home. 
Why Tembo?
We help buyers, movers and homeowners discover how they could boost their affordability in 3 simple steps. It's why we're the UK's Best Mortgage Broker.