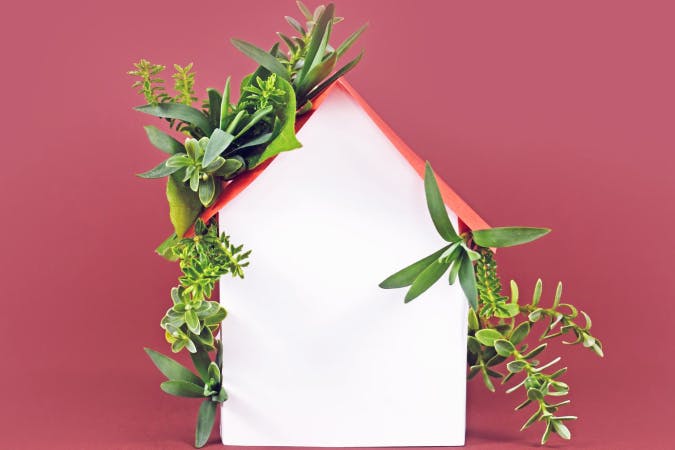 What Is EPC & Why Is It Important?
Last Updated
1 November 2023
This blog post was written by the property experts at Nokkel. The Nokkel app connects home buyers with home owners including off-the-market properties, making buying, owning and selling property easier, fairer and more transparent.
Did you know that almost half of UK homeowners have no clue where their Energy Performance Certificate (EPC) rating certificate is? Crazy, right? With all the talk about sustainability in the property industry due to COP27 and the UK's Net Zero 2050 initiative, it's becoming increasingly important to raise awareness of the country's climate challenges. But the good news is that EPC ratings are here to help.
Curious about EPC ratings? 
EPCs are a handy tool that people can use to evaluate their home's energy efficiency and carbon emissions. So, whether you're a homeowner, renter or looking to move, you can make your home more energy-efficient and eco-friendly.
In this blog, we're going to dive into the world of EPC ratings, including what they are, how they're calculated, and even give you some tips on how to make your home more energy-efficient. Whether you own your home or rent it, or you're just passionate about sustainability, you're going to love this topic. So, keep reading to learn more...
What is an EPC Rating?
EPC stands for Energy Performance Certificate. It is a report for measuring a home's energy efficiency, taking into account factors like how well insulated the building is or if it has double glazing. The UK government keeps track of them to see how we're doing in meeting our climate change goals and reducing carbon emissions. That's why they're becoming more and more crucial in helping lower the UK's carbon footprint, and promote energy efficiency in the UK overall. 
Think of EPCs as report cards that grade a building's energy efficiency. They use a scale from A to G, with A being the most efficient and G being the least. The rating considers many factors that affect energy performance, such as the building's type, insulation, heating/cooling systems, lighting, and appliances. Simply put, EPCs tell you how much carbon your building emits and how efficient it is with energy. Neat, right?
So if you haven't checked your rating, now is a great time to do it!
Why are EPC ratings so important? 
The best thing about EPCs is that they can show you how much carbon emissions are linked to each factor they evaluate. This means you can easily see where you need to make improvements if you want to reduce your overall environmental impact or make more informed decisions about your energy usage. 
Did you know that EPCs can help you save money on your energy bills? Making your home more energy-efficient will reduce your overall energy consumption and result in lower bills! It's sort of like having a personal energy-saving coach right in your home.
If you currently own a property and are thinking of selling soon, or at some point in the future, it's useful to know your EPC score. Firstly, having an up to date EPC rating is a legal requirement for anyone selling a property, so you need to make sure your current one is in date before putting your home on the market. 
Second, EPC is a great tool for buyers when choosing between properties, as it gives an indication of how much they could pay in energy bills. If you want to entice potential buyers, having an energy efficient property is compelling information, especially with the cost of living making bills more expensive. It can also provide buyers with reassurance that they won't need to make extensive updates to a property once they've moved in.
However, EPCs have to also be taken into context. Some properties, such as listed buildings, will likely have lower EPC ratings than new builds. But as a seller, you should still do what you can to make your property as energy efficient as possible before putting it on the market.
If you're thinking of buying a property, when you are conducting your house search pay attention to the EPC ratings of different properties. If you are choosing between two similar homes, picking the more energy efficient one will likely save you money in energy costs.
But on the flip side, if you are looking for a "doer-upper", then choosing a property with the biggest potential for EPC improvements can be a wise choice. You can make renovations like putting in double glazing and insulation, which will improve the EPC rating and the property value. You can use the Nokkel app to see the EPC score of the houses you're considering to help decide between properties.
How does EPC affect renters and landlords?
For renters, EPC can help you ensure you have a comfortable place to live without eye-watering energy bills. You can use the EPC information to compare the energy efficiency of different potential rentals, which can help you make better-informed and cost-effective decisions about where to live. 
Top Tip
Landlords have a legal requirement to have an up to date EPC when renting out a property or starting a new tenancy. Any rental properties must be rated 'E' or above in order for it to be let out to tenants.
Additionally, EPCs can also tell you about the level of comfort you can expect, since properties with higher ratings tend to have better thermal insulation, making them more comfortable to live in. Plus, if you're environmentally conscious, you may prefer buildings with high EPC ratings, as they demonstrate a commitment to reducing energy consumption and environmental impact.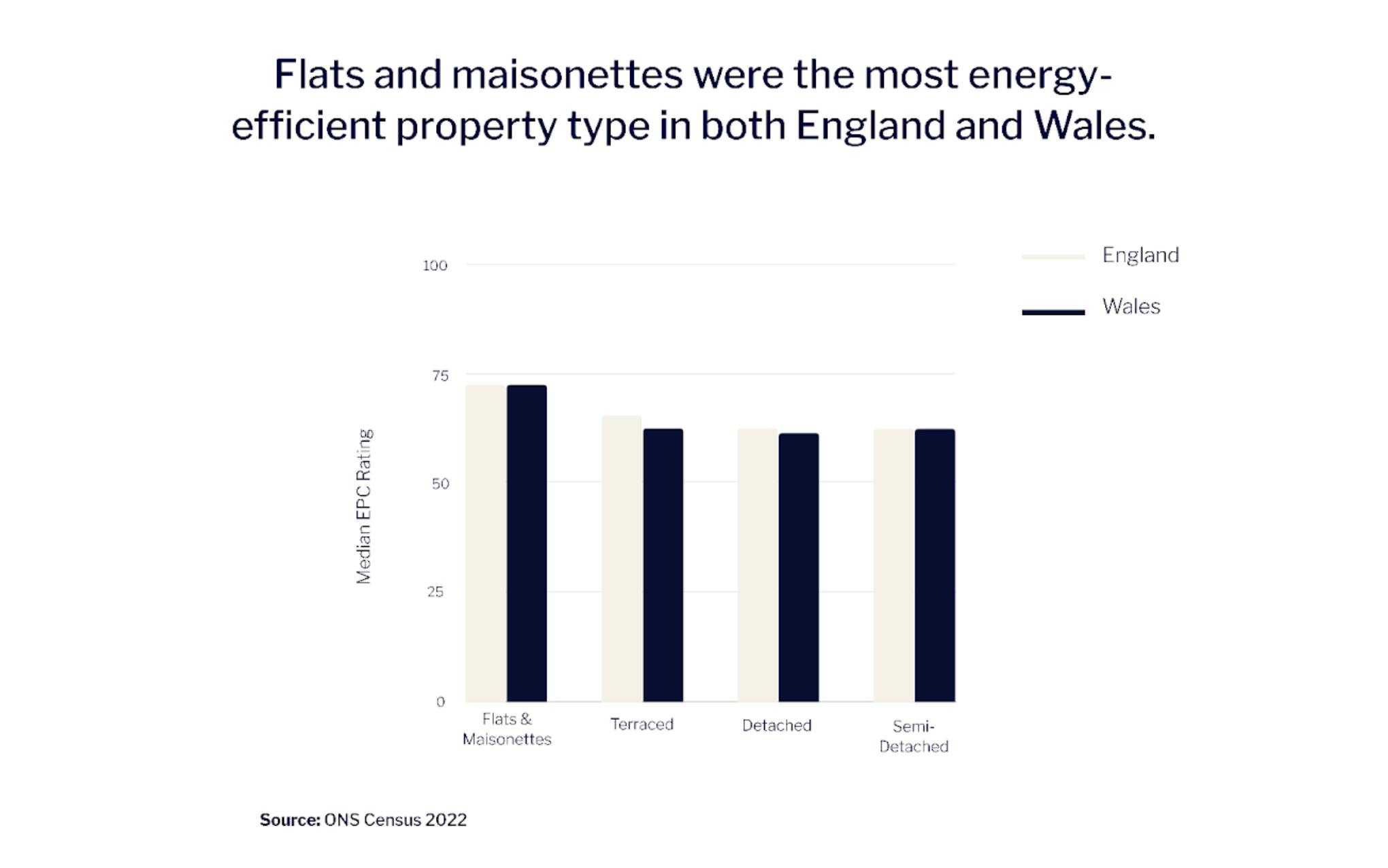 At the moment, more than half of all rental properties in the UK do not have enough insulation to qualify for an EPC rating of C or above. Luckily, the new Government rules mean that by the end of 2025 any property rented out under a new contract needs to have a C rating or above. This is good news for renters!
If you are a landlord, you have a legal responsibility to ensure your property meets the MESS standards (Domestic Minimum Energy Efficiency Standards). If your property falls short of the mark, you could face a fine of up to £150,000, depending on the value of your property. If you let out your property without a valid EPC, you could face a £200 fine. 
How are EPC Ratings Calculated?
To work out your property's EPC, an accredited energy assessor will first calculate the property's Standard Assessment Procedure (SAP) score, which is an indication of how your property uses and loses energy. This includes looking at how energy efficient your heating system is, how much insulation your home has and what energy source is used (electric, gas, oil etc.). Your SAP score is then used to determine the EPC rating. 
SAP scores are usually between 1 and 100, with 100 meaning there's no energy cost.  So the higher the SAP score, the better the EPC rating. After inspecting the building, the energy assessor will calculate the rating and recommend ways to improve it. The rating is then shown on a chart with different colours that indicate how energy-efficient the property is. 
EPCs are rated from 'A' to 'G', with 'A' being the most energy efficient, and 'G' being the least. The certificate will show what the current rating is, as well as the property's potential rating if all of the recommended measures were put in place. 
The grading of EPCs follow a points system structured as follows:
EPC rating A = 92-100 points
EPC rating B = 81-91 points
EPC rating C = 69-80 points
EPC rating D = 55-68 points
EPC rating E = 39-54 points
EPC rating F = 21-38 points
EPC rating G = 1-20 points
When an EPC rating is being calculated, there are a few things to keep in mind. The specific factors that are considered might vary a little bit depending on where the EPC is being issued, but they usually include the following:
Building fabric: This refers to the materials and construction methods that were used for the walls, roof, and floor of the building. It also includes how well the building is insulated and sealed to prevent air from escaping.
Heating and cooling systems: This relates to the type of system that has been installed in your home, as well as its level of efficiency. Examples of such systems include boilers, heat pumps, and air conditioning units.
Hot water systems: This pertains to the type of hot water system that has been installed in your home, as well as how efficiently it operates. Some examples of these systems include boilers and electric water heaters.
Lighting: When calculating an EPC rating, they also consider the lighting in the building. This refers to how energy-efficient the lighting fixtures are, which includes the type of bulbs that are used and whether lighting controls are in place.
Appliances: Another thing they consider when determining an EPC rating is how energy-efficient the appliances are. This refers to appliances such as refrigerators, washing machines, and dishwashers.
Renewable energy sources: They also factor in the use of renewable energy sources like solar panels or wind turbines to generate electricity or heat when determining the EPC rating.
How long is EPC valid for?
An EPC expires every 10 years, so it's a good idea to check whether you need a new one or not, especially if you're thinking of putting your house up for sale. Use the Nokkel app to see the EPC score of similar properties in your area to see what level you may need to improve your rating to in order to compete with other homes up for sale.
Does my property have an EPC?
To find out if your property already has an in date EPC, you can use the service on the government's website to check. For properties in Scotland, you can check using the Scottish Energy Performance Certificate Register.
How to get an EPC certificate
To get a new EPC, you need to get an assessment from an accredited and DBS checked Domestic Energy Assessor. You can get quotes from different assessors and compare them before choosing one to conduct the assessment for you to ensure you get the best deal. 
Do I need an EPC to sell my house?
Yes, you need a valid, in date EPC rating to sell your house by law. This is also the case for if you are wanting to rent out your property. Having a good EPC rating is also an attractive selling point for potential buyers, so if your rating isn't as high as similar properties in your area it's worth investing in improving the energy efficiency of your home. 
You can use the Nokkel app to see the EPC scores of similar homes around you, including off the market properties, to determine if you need to improve your score to compete for potential buyers.
How to improve your EPC rating
If you want to reduce your carbon footprint, there are plenty of simple and practical ways to boost your home's EPC rating. For instance, beefing up your insulation, upgrading your heating system, or installing double-glazed windows could do the trick. If you're feeling adventurous, you could even try generating your own renewable energy! 
And don't overlook the little things like using energy-efficient appliances such as washing machines or LED lighting. These small changes can make a big difference in your home's energy efficiency!
On the second page of your EPC document, you'll see listed "recommended measures". These are the recommendations of how to improve your own EPC rating, including how big each change is, how much they are likely to cost, as well as what difference each will make to yearly energy costs. 
By examining your home's energy efficiency and pinpointing areas for improvement, you can make your home cosier while also doing your part for the environment. If you are thinking of selling your property soon or in the future, it's a good idea to improve the energy efficiency of your home before putting it up for sale. The only exception to this is for landlords, who must ensure their property meets the Domestic Minimum Energy Efficiency Standards.
What is the future for EPC ratings?
We think that EPCs will become increasingly important and more widely used. This is because the property industry is starting to take energy efficiency more seriously. In fact, UK homes alone are responsible for a whopping 26% of the country's total CO2 emissions! 
As a result, the UK government (and governments all around the world) are planning to introduce stricter regulations for energy efficiency, and people are looking for more sustainable buildings to live and work in. So, it looks like EPC ratings are going to become even more important in the future, as we continue to prioritise energy efficiency and sustainability.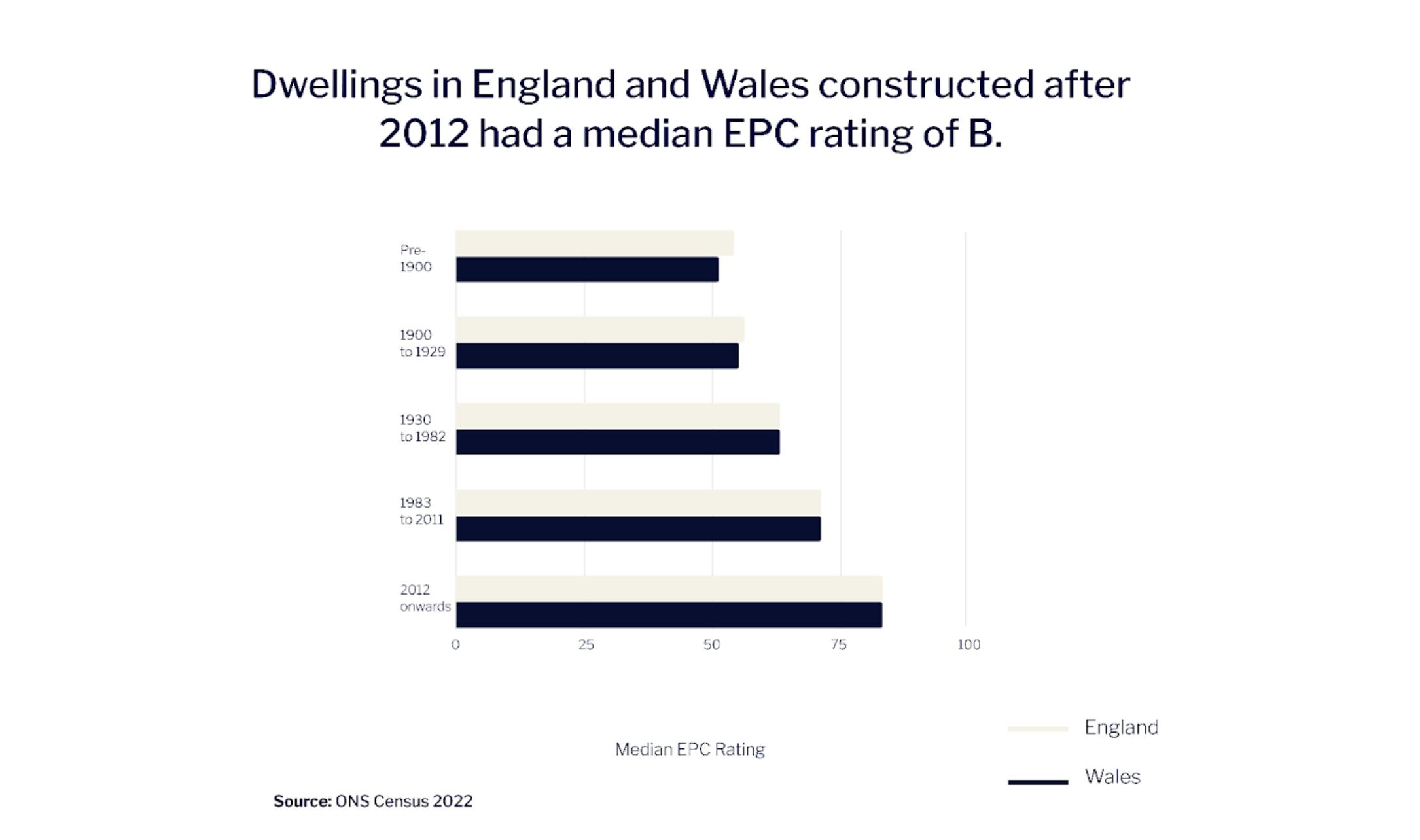 In conclusion, EPC ratings are essential for promoting energy efficiency and reducing the carbon footprint of UK homes. When you know your home's energy performance through an EPC, you can make informed choices that help cut energy usage and improve efficiency. And who doesn't want lower energy bills? 
Whether you're buying, selling or simply thinking of your dream home, use the Nokkel app. Save your forever home to your wishlist, even if it's off the market. Track a property's value, connect with sellers directly or even find buyers prepared to pay a premium price. You can do all this for free with Nokkel.
Download the Nokkel app today
Nokkel is a free property app that aims to make buying, owning and selling easier, fairer and more transparent for all. You can see EPC scores, property valuations and keep track of your dream properties, even if they're off the market.
Download Nokkel app