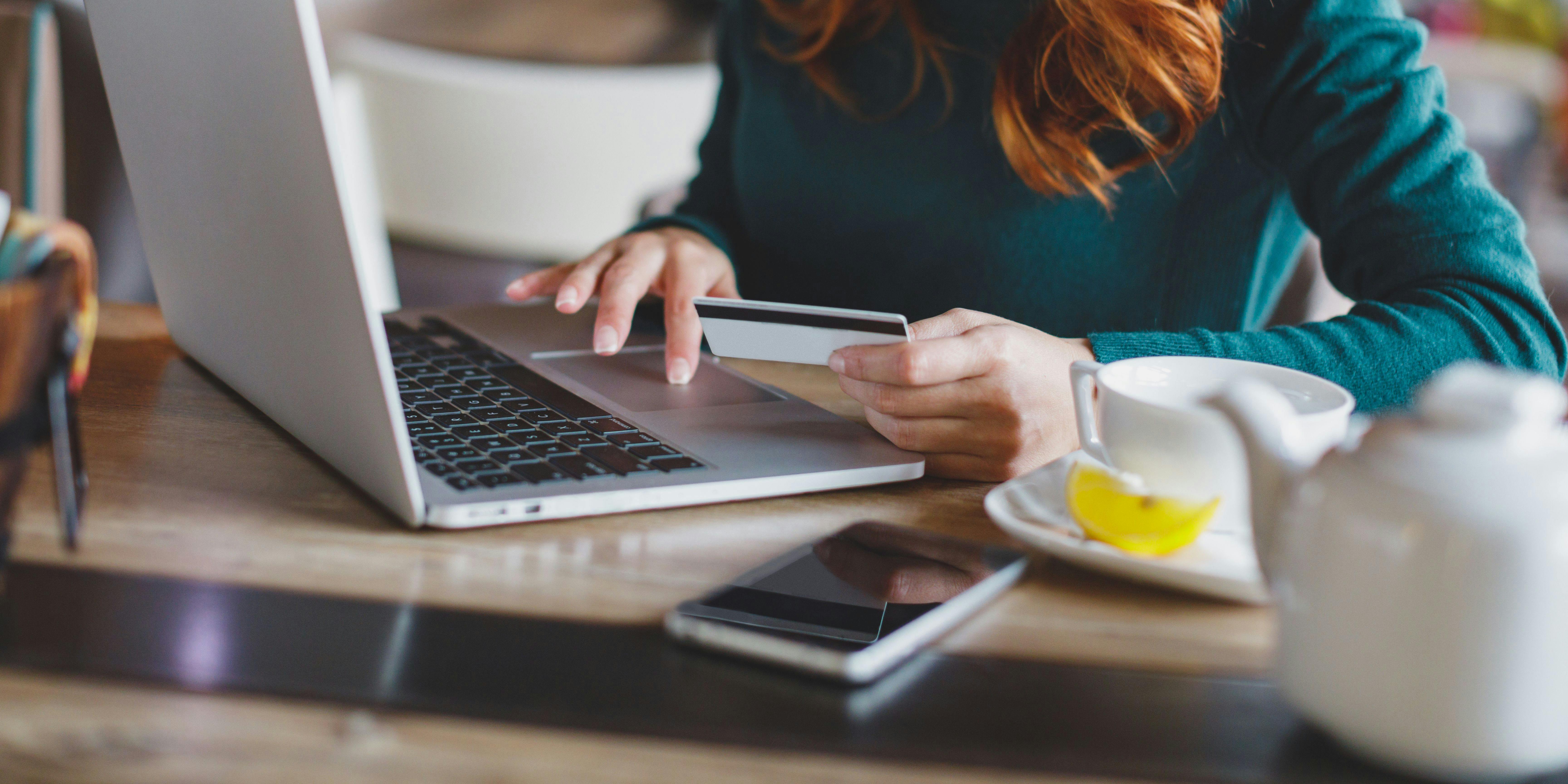 What is Adverse Credit and how does it impact getting a mortgage?
Last Updated
29 September 2023
It's very easy to get into debt. You might take out a credit card for rewards and cashback, only to spend more than you intended. Or you've taken out a personal loan to cover an emergency expense, only to lose your job. Maybe you've struggled to keep on top of your car payments with the cost of living on the rise. 
It could be something as simple as thinking you've cancelled a phone contract, only to find out you have an outstanding balance which you've not paid on time. Many people develop adverse credit, sometimes without even realising it.
When used responsibly, debt can allow you to buy your dream home, start a business and even build wealth. But if you miss a payment, borrow more than you can afford or your financial circumstances change, you can end up with bad credit tied to your name.
If you've struggled with debt in the past or you still have outstanding debt now, you might be worried about how this'll affect your ability to get a mortgage. Can you get a mortgage for adverse credit? Is it possible to remortgage with a low credit score? Don't worry, we'll answer all your pressing questions in this guide.
First thing's first, what is adverse credit?
What is adverse credit?
Adverse credit is used to refer to a credit history which includes late payments, arrears or defaults. If you've struggled with debt in the last few years, this will usually be reflected in your credit report. Your credit score will likely have dropped, too. 
There is no set score that puts you into the adverse credit category. In fact, the scoring systems change depending on the credit agency. But if you have a poor or very poor score, lenders may put you in that category. 
How long does adverse credit last?
Adverse credit will be visible on your credit file for 6 years. So, if you miss a credit card payment, for example, it will usually take 6 years for this to be deleted from your credit report. 
Whether you've missed a couple of payments here and there or you've defaulted on several different debts, don't panic. It's possible to improve your credit score over time and even get a mortgage — especially if you use an expert mortgage broker like Tembo.
How do I know if I have adverse credit?
To find out if you have adverse credit, you need to check your credit history online. There are three main credit referencing agencies in the UK used and trusted by mortgage lenders: Experian, Equifax and Transunion. 
Each agency has its own method of scoring individuals, so it's unlikely that you'll have the same credit score across all three. You can usually check your credit history by visiting each agency's website and creating an account. 
You'll be asked for a series of personal details such as your name, address and National Insurance number. This is so they can confirm your identity and find your report.
By looking at your credit report yourself, you can see exactly what information the credit referencing agencies have on you. They'll usually have a track record of your previous addresses, bank accounts, past payments and any credit searches. Missed or late payments will also show up on your report - these can affect your credit score. 
Identifying these issues will give you an indication of what you need to address to improve your credit score. If you notice any mistakes, let the credit agency know. Correcting these mistakes could improve your credit score, which will help you get more favourable mortgage deals. 
Read more: What is a credit score and how can you improve yours?
Top Tip
Different mortgage lenders use different agencies, so a useful service called CheckMyFile collates your report from all three agencies to give the fullest overview of your creditworthiness.
Can I get a mortgage with bad credit?
Yes, it is possible to get a mortgage with bad or adverse credit. Some mortgage lenders may be reluctant to offer you the loan you need, especially if they have strict lending criteria. Thankfully, there are specialist lenders willing to work with those who've struggled with debt in the past. Their mortgages are often known as bad credit mortgages, adverse credit mortgages or sub-prime mortgages.
However, you'll probably pay a higher interest rate and you may need to save a larger deposit to get a mortgage with adverse credit. This is because lenders will see you as more of a risky borrower.
Can you get a mortgage with debt?
Yes, it is possible to get a mortgage even if you have outstanding debt. As long as you are paying your repayments on time and in full, and have no defaults, then you could still be accepted for a mortgage. However, lenders will check your affordability before offering you a mortgage, and if they deem that your current loans and other expenses make it difficult to afford a mortgage, they might not offer you a loan. Or they may offer you a smaller loan than you were hoping for, or higher interest rates.
"Don't be put off if you have bad credit. There are options out there to help you get a mortgage, although these are more limited than for someone with a good credit rating. Work with a mortgage broker like Tembo who has the expertise to scout out all the options open to you."

Kirsty White
Head of Mortgages
How to get a mortgage with bad credit
Getting a mortgage with bad credit can be a challenge. But there are plenty of mortgages eligible for those with adverse credit on the market, although it can be hard to find them on your own. Speaking to a specialist mortgage broker is the best thing you can do to get a mortgage with adverse credit. They'll know the market like the back of their hand and will have a good idea which lenders are most likely to offer you a mortgage. 
Asking your nearest high street bank for a mortgage can be risky. If you apply for a mortgage and get rejected, this could make it harder to get a loan later on. This is because too many hard searches on your credit report makes lenders think you're desperate to borrow money.
If you have 'light' adverse credit, e.g. missed payments, defaults or CCJs under £1,000 in value, Tembo could help you find a suitable mortgage. If you've previously been bankrupt, are currently in a debt management plan (DMP) or have had a home repossessed in the past, you would need to speak to a specialist adverse credit mortgage broker. Be aware that interest rates will be significantly higher, and these mortgages can come with large arrangement fees due to their complexity. 
Get your CheckMyFile report
CheckMyFile will show your credit history from four credit agencies instead of one, including Experian, Equifax and TransUnion. So it's easy for you to spot any issues which could be affecting your credit score.
Get started
How to improve adverse credit
If you have any outstanding debts such as personal loans, payday loans or large credit card balances, you should also try to pay off as much as you can to improve your adverse credit before applying for a mortgage. Reducing the amount of debt you have tells lenders that you have everything under control. It can make it much easier to pass their mortgage affordability checks, since your monthly expenses will be lower. 
If you use a credit card regularly, pay off your balance in full each month instead of just making the minimum payment. This can signal to lenders that you're not overspending and you're able to stay on top of your existing debt responsibilities. 
Another way to access a better mortgage deal with adverse credit is to put down a larger house deposit. This is easier said than done, especially if you still have debts to pay off. But if you've paid off your expensive debts and you've managed to stay on top of your payments for a while, try to increase your savings. 
A Lifetime ISA is a great way to put money aside - you can save up to £4,000 each tax year towards your first home, while benefiting from a 25% bonus from the government. That's an extra £1,000 each tax year if you max out your account. If you're interested in starting a Lifetime ISA, read our guide on the Top 10 Lifetime ISA providers to get an idea of who to open an account with.
Perfect for you: How to save for a house
If you're struggling to save a deposit yourself, all hope is not lost. You may be surprised at some of the options available to you to bolster your house fund. Here at Tembo, we specialise in helping buyers boost their buying budget through a range of innovative schemes, which includes ways to increase your deposit size.
A Deposit Boost, for example, helps first-time buyers get on the property ladder by releasing money from a friend or family member's property. This money can then be used as your whole house deposit, potentially giving you access to more deals and better mortgage interest rates.
How does a Deposit Boost work?
How does an Income Boost work?
If you have a loved one who wants to help and has cash savings, then a family springboard mortgage might be the best option. Your family member will deposit 10% of the property's value into a special savings account, which will be used as security for the mortgage for a number of years. This means if you miss any repayments, the lender may hold onto the savings for longer or use them to cover the payments. But if you make each monthly payment on time, your loved one will get their savings back at the end of the term, plus interest.
There are also co-investing options, which allow your family help you with either your deposit or borrowing potential while getting something back in return. With a Dynamic Income Boost, a family member can choose to build up an equity stake by contributing to the repayments. Like a normal Income Boost, their income will be added to yours, which will also boost your borrowing potential and could help make you appear less risky to borrowers.
Another option is a Deposit Loan, your loved one will loan you a deposit - this will either be as an interest-free loan which is repaid once the property is sold, or as an equity loan where they will own a percentage of your property.
Alternatively, you could also choose a part buy, part rent scheme, also known as shared ownership. This is where you will purchase 25-75% of a property, and pay rent to a landlord, council or housing association on the rest. You can then "staircase" upwards, buying more of the home over time, or sell your share if you decide to move. Because you are only buying a portion of the property, the amount you need to borrow for a mortgage as well as put down as a house deposit is significantly reduced.
How does Shared Ownership work?
So there are plenty of options out there, but it's important to speak to a mortgage expert before making a decision. They'll help you find the schemes you're eligible for that you can comfortably afford ⁠— even if interest rates were to rise or your circumstances changed.
Many people assume it's impossible to get a mortgage with adverse credit. Luckily, this isn't true. It can be harder and you may have to pay more for your mortgage over time, but with the right help and advice, you can increase your chances of getting the loan you need. 
To learn more about what options could be available to you, create a free Tembo plan to get a personalised recommendation. You can then book an appointment with one of our expert mortgage brokers to talk through your options. By assessing your affordability before speaking to any mortgage lenders, we can help you weigh up all of your options and find the right mortgage for you.
We've helped thousands discover how they could buy a new home
We're experts at helping buyers discover ways they can boost their borrowing power and get on the ladder sooner. If you have light adverse credit, create a free Tembo plan to find out what options are open to you. It takes 10 minutes to complete, and there's no credit check involved.
Create my Tembo plan