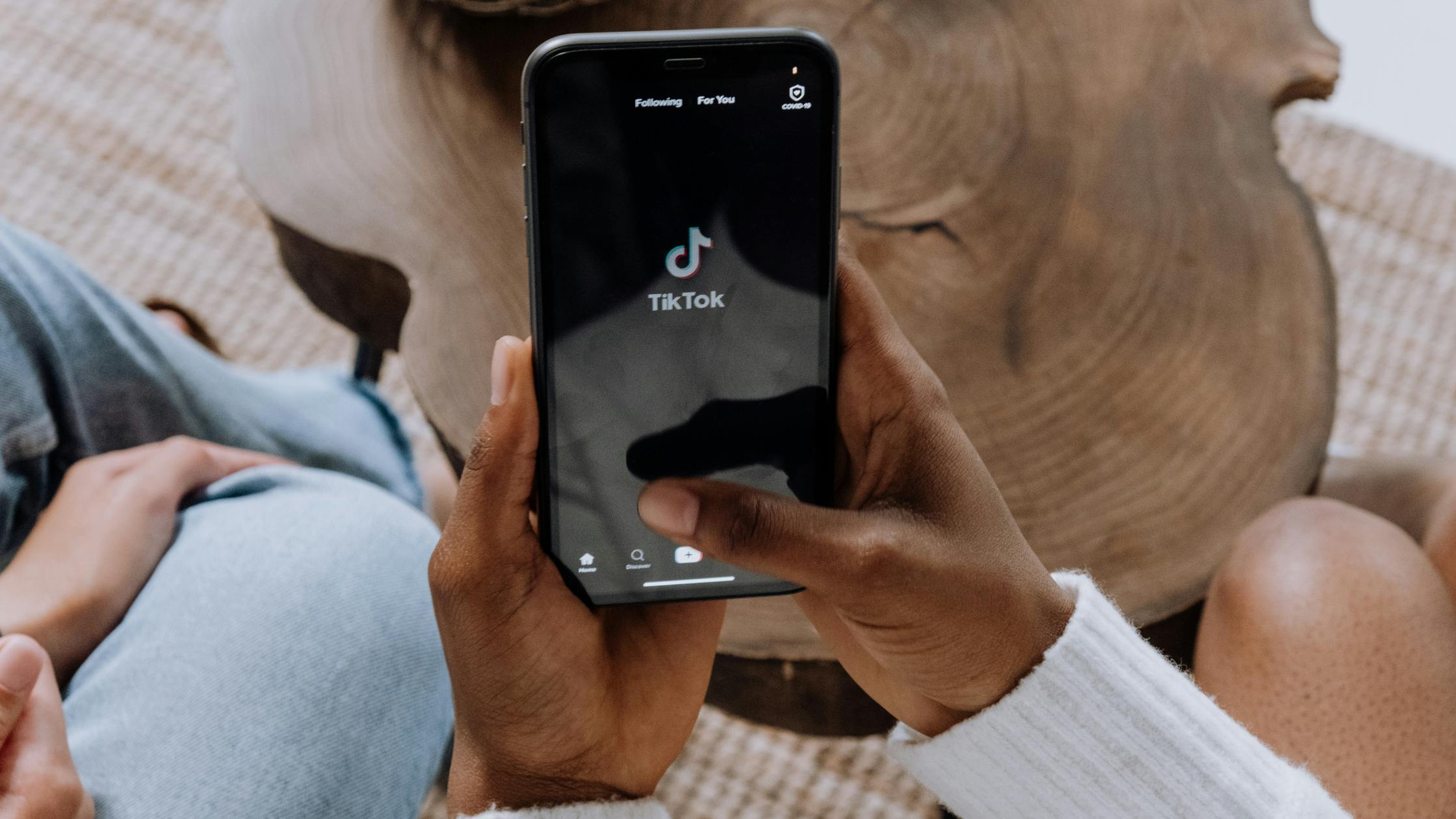 10 top TikTok finance accounts to follow in 2023
Last Updated
9 August 2023
TikTok has become the go-to place for financial information in the last few years, with young people in particular turning to finance influencers to learn about money.
Since joining the social network ourselves (you can find us @TemboMoney) we've busted common first home myths, shared Help to Buy alternatives and poked fun at how hard it is to save a deposit when you keep spending money on baby botox. 
The platform really is a goldmine for first-time buyers but it can be hard to know who to follow. If you'd like to refresh your FYP with some friendly finance faces, here's our list of the top TikTok money accounts to follow in 2023.
1. @MrMoneyJar
Timi Merriman-Johnson aka Mr Money Jar is an award-winning financial content creator, podcaster, author and numeracy ambassador who offers accessible and practical finance tips across multiple social platforms. Budgeting, interest rates, pensions… you'll find it all on his TikTok.
We particularly love what he has to say about student loans: "It doesn't appear on your credit file. It's kind of not considered a consumer debt. What it mainly does is it affects your take home pay. So it's just another deduction from your salary."
"You could choose to prioritise paying off your student loan, but the opportunity cost of that is saving up money for a deposit for a house or whatever your other financial goals are."
Joe Martin
Tembo Mortgage Advisor
2. @YoItsDevvie
If you want to improve your relationship with money without sacrificing travel, ice cream and gold hoops, you'll love Devamsha's content. 
Her bio says 'critically acclaimed financial hot girl' and her TikToks live up to the hype — weekends in Paris, fashion wishlists, and… stocks and shares ISAs.
She recently shared a list of money-management strategies that she wishes she'd started sooner: "I wish I separated my savings and my spending money," she said. "[And] I wish I set up automated standing orders way sooner because your brain just makes do with what's in your account. If there's less money to spend, you'll spend less money." 
3. @the.brokegeneration 
Emma Edwards is a writer and content creator paying particular attention to money psychology, habits and behaviours. She isn't afraid to tackle taboo topics or suggest creative ways to talk more openly about money. 
In a recent video, she argued that the cost of hen parties is getting out of control. She suggested a 'pay what you can' model where each guest can anonymously contribute an amount they feel comfortable with. 
Emma says: "The amount you're willing to pay for your best friend might vary compared to the amount you're willing to pay for your mate from work who you've known for 3 months." 
4. @penniestopounds
Kia Commodore is a financial literacy advocate, podcast host and content creator on a mission to educate young people about money. She's talked about the cost of living on BBC Newsnight and has co-hosted the BBC 5 Live podcast, Your Work, Your Money.
She talks about investing, money making apps and why you need a 'fun fund' in your budget.  
By having a pot of money set aside for going out, getting your hair done or buying new shoes, you can treat yourself to the things that make you happy without sacrificing the essentials or your long term goals. 
5. @ThisGirlTalksMoney
Ellie Austin-Wiliams aka 'your financial wing woman' is a money coach and podcaster on a mission to tackle the gender pay gap, ease people's financial anxieties and equip people with the tools they need to have honest conversations about money.
She says: "Money impacts every aspect of our lives, from our love life to careers to family dynamics, yet we're not taught how to handle money at school."
In a recent TikTok, Ellie shared the secret to how she bought a flat in Zone 2 at the age of 27. She said: "I have a partner with a secure job in a high paying industry." In another video she says: "47% of first-time buyers will get financial help from the bank of mum and dad."
It's important that we have these conversations. Getting help from parents, siblings or partners is something that many people keep a secret. So it's refreshing to see someone talking about how hard homeownership can be to achieve alone, and how family can help to make home happen sooner.
Properties aren't getting any cheaper, but there are options available for people without family support. You may be eligible for a 5.5x Income Mortgage or a Professional Mortgage, for example. Both of these options boost your borrowing potential, making it easier to afford a home you really want. 
There's also Dynamic Ownership, which lets you and your friends work together to get on the property ladder. Your individual contributions will be tracked, meaning you can contribute different sized deposits and mortgage payments without any drama when it comes time to sell. 
There's also the Deposit Unlock scheme, which makes it easier to buy a new build home with a just 5% deposit. 
If your parents are in a position to help you, a guarantor mortgage may be suitable. Here's our guide on how parents can help their child buy their first home. 
See how you could get on the ladder with Tembo
By creating a free Tembo plan, you can see all the ways you could boost your buying budget through a range of specialist schemes.
Create my free plan
6. @Cazzatime
Personal finance TikTokker Cameron has built a 400,000-strong following by sharing short and snappy money tips.
If rising energy costs and expensive supermarket shops are causing you stress, Cameron's got plenty of suggestions on how you can reduce your bills. He recently explained how he manages to do a month's food shopping for just £120! From avoiding branded items to buying cheaper meats such as chicken thighs and drumsticks, there's no shortage of ways to slash the cost of your food shopping.  
7. @jadevanrielx
Jade Vanriel bought her first property at 23 and has been YouTubing and TikTokking her love for property ever since. Her content is an absolute goldmine for first-time buyers.
She talks about common house buying mistakes, alternative ways to get on the ladder and the difference between joint tenants and tenants in common. 
If you're hoping to apply for a mortgage soon, you'll love her tips on how to improve your credit score and boost your chances of getting a 'yes'. From registering to vote to 'delinking' your credit history from ex partners, she shares so much information to help you get your first mortgage.
We love Jade's video on the best UK cities for Gen z to live in. She ranks Manchester in the top spot followed by London, Kingston upon Hull, Bradford, Blackpool, Birmingham, Norwich, Derby, Coventry and Oxford. 
8. @HerFirst100k 
After saving $100,000 at the age of 25, Tori Dunlap quit her corporate job to write about financial feminism. With an impressive 2 million followers on TikTok, Tori teaches women around the world how to invest in the stock market, ask for a pay rise and use a credit card responsibly. 
Have you been told that investing is for the rich? Have you been tricked into thinking you need to give up lattes and social events to build wealth? Tori has news for you. Investing is for everyone (you can get started with less than you think) and it's possible to build an empire without depriving yourself of all happiness and fun.
9. @Frugal_Spender
Brian aka Frugal Spender is a money coach and podcast host. He talks about investing, toxic side hustle culture and using a Lifetime ISA to save a deposit.
Struggling with impulse purchases? Brian suggests implementing The 30-Day Rule. Before you make a non-essential purchase, give yourself a month-long cooling off period. This gives you time to think, find a cheaper alternative or even forget about the purchase completely. 
10. @TheQuidSquid
Mat @TheQuidSquid is a personal finance enthusiast who encourages people to talk openly and honestly about money. 
He explains how to save money on flights, how income tax works and how to reduce the cost of a trip to Disneyland. We also see him budget his weekly income, showing how much he spends on taxes, his mortgage, bills, debts and expenses.  
Look out for Mat's TikTok on The Abandoned Shopping Cart Method. Next time you do some online shopping, create an account with the retailer (or sign up to their mailing list), add the items you want to your basket and then close your browser without buying. Some retailers will send you a discount code by email to encourage you to complete your purchase. This can take a few days to arrive. 
Don't get financial advice only from TikTok
While TikTok can be an amazing resource, it's important to take everything you see with a pinch of salt. Even well-meaning creators can get things wrong or share information that can lead to bad financial decisions.
Kickstart your journey to homeownership
When you create your free Tembo plan, you'll get a personalised recommendation of all the ways you could boost your budget to get on the ladder sooner. Then, you can book in a no-obligation call with one of our mortgage experts to get the ball rolling. Start your journey to homeownership today.
Get started