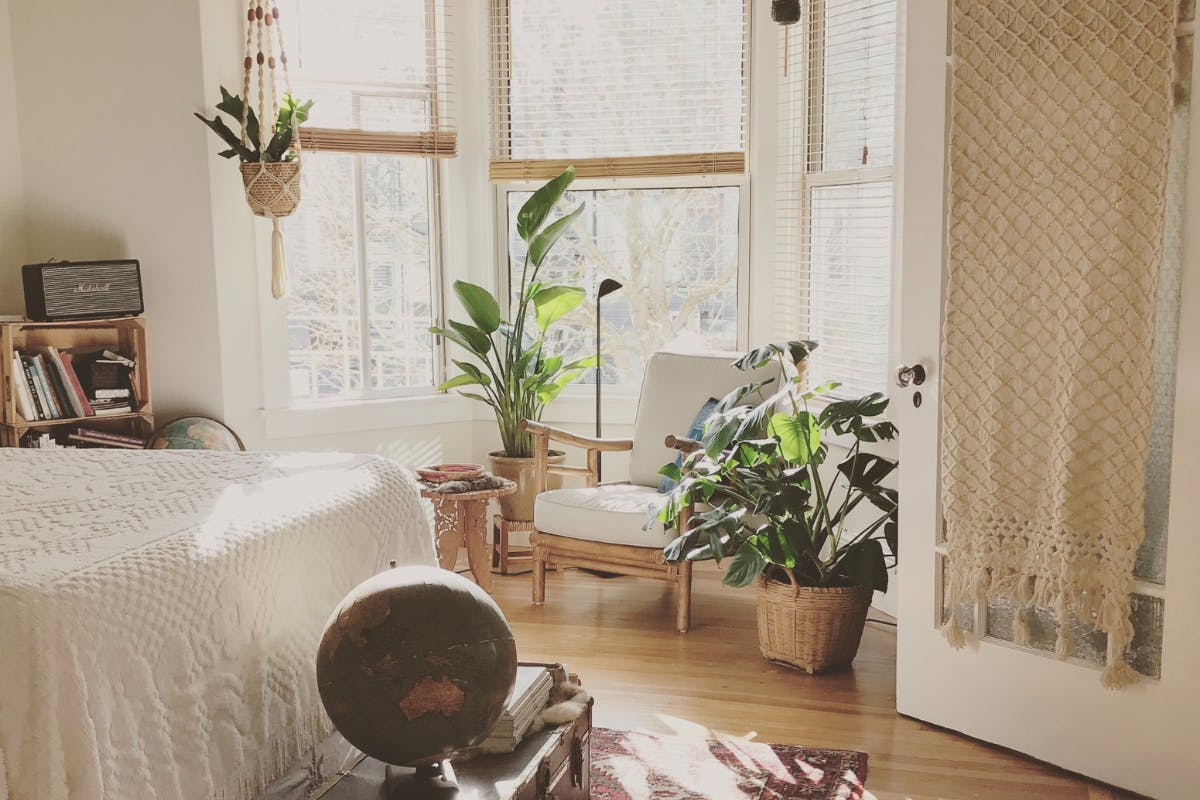 What Is A Remortgage & How Do They Work?
Confused about remortgages? We're here to tell you all about why you'd want one, when is the best time to take one out, how you do it and when you should avoid it.
Savvy homeowners regularly switch mortgage deals to keep their interest costs low or raise money to pay for large expenses like improvements to their property. 
In August, according to the trade body UK Finance, more than 70,000 of us choose to replace our existing home loan with a new one -known as a remortgage.
On hearing this you might be thinking: hang on, I was advised to take out my first mortgage over 25 years to keep the costs low. So why do I need to replace it? And more to the point – what is remortgage?
Relax, we're here to tell you all about remortgages, why you'd want one, when is the best time to take one out, how you do it and when you should avoid it.
What does remortgage mean?
If you remortgage (meaning you replace your existing mortgage deal with a new one) you have the potential to save yourself hundreds of pounds a month and thousands of pounds a year.
You can remortgage with the same lender or a new one and you can keep the size of your mortgage debt the same, increase it, or pay some back.
When you want to increase the size of your home loan by remortgaging, the mortgage lender will want to check the value of your home to make sure it is worth enough to support a higher debt. 
Lenders will typically only offer a remortgage of 90% of your home's value. This ratio is known as loan to value and means your mortgage debt is 90% of your property's value. When the economy is in strong, they may stretch to 95% loan to value.
Remortgaging to raise money for home improvements works like this: 
You have a mortgage with Bank A for £200,000. You want to borrow £50,000 for an extension to your property. 
You apply to Bank B for a mortgage of £250,000. Because your house is worth £500,000 your loan to value will be just 50% so Bank B agrees. 
Bank B pays Bank A £200,000 to clear your old mortgage debt and you receive the remaining £50,000 for your DIY project. You now owe Bank B £250,000.
Why remortgage if you don't need extra cash?
If you've taken out your mortgage for 25 years, why do you need to remortgage?
The preferential interest rate your bank or building society offered you when you took out the loan only lasts for a set amount of time, usually two or five years. 
For example, you may have chosen to fix your mortgage interest rate for two years or picked an interest rate that rises and falls in line with the Bank of England base rate for five years. 
Either way, when that deal expires you are automatically transferred on to your mortgage lender's standard variable rate (SVR) which is much higher.
Right now the average SVR is 4.41%, according to data experts Moneyfacts. Yet if you have a loan to value of 60% or less you can access an interest rate of 1% or lower. The lower your loan to value, the cheaper your interest rate will be.
Take a mortgage of £200,000 spread over 25 years. If you're paying 4.41% a month you'll have a monthly repayment of £1,101. But if your mortgage interest rate is 1%, you'll be paying £754 instead. That's a huge monthly saving of £347 or £4,164 a year.
Saving money by avoiding your lender's SVR is just one reason people choose to remortgage. 
Here's some more:
You want to borrow money for home improvements or to pay off more expensive debts.
Your home has gone up in value which reduces your loan to value so you can access cheaper interest rates.
You want to increase your financial security by switching your mortgage deal to a fixed rate to give you peace of mind over your monthly budget.
You want to reduce your mortgage balance or term – when you remortgage you can repay a chunk of your debt penalty-free or reduce your mortgage term.
You want to switch to a mortgage with flexible features, such as an overpayment facility or payment holiday allowance, because your circumstances have changed.
What's stopping homeowners from remortgaging?
Families are busy. It can be a simple case of overlooking the letter from the lender telling you your deal will expire soon. 
There are also lots of misconceptions surrounding remortgages which put homeowners off making an application. Let's clear those up now.
It costs too much - some remortgages are fee-free, we'll breakdown remortgage costs for you a bit later. 
My credit history is not as good as it was - don't worry, you may still be offered a remortgage but not the cheapest interest rate.
My personal or financial situation has changed - if you're not borrowing more money this may not be a problem and if you stick with the same lender they will not re-check your circumstances.
I can only choose a new deal from my current lender - not true you can choose from any lender in the market providing you are eligible.
There's lots of complicated paperwork to complete - not always, and if paperwork is not your forte ask a broker to do it for you.
Remortgaging is not a good idea if you're currently tied into a mortgage deal and your lender will charge you an early repayment charge to leave. 
Early repayment charges are usually between one and five percent of your mortgage balance. If mortgage interest rates have dropped considerably since you took out your last deal, and your house has gone up in value, it may be worth paying the exit fee to leave your deal early.
Speak to a mortgage broker first. They will work out how much it will cost you to exit your existing deal early and calculate if you will save money in the long-term by switching to a cheaper deal.
Remortgage costs
You may be charged some or all of the following:
Booking fee - this is a small fee charged by lenders to 'book' your deal.
Arrangement fee - another lender fee ranging from £0 to £1,500.
Valuation fee to survey your property – often charged when you're increasing the size of your mortgage or your loan to value is high.
Solicitors fee – to register the new mortgage lender on your property deeds.
Mortgage broker fee – if you're using a broker some, but not all, charge a fee.
The lowest interest rate does not mean it's the cheapest deal. Check the Annual Percent Rate of each deal to compare costs. This reflects the total cost of the remortgage.
How do I remortgage?
Start early. You should begin the remortgage process between three and six months before your mortgage deal expires.
The easiest way to remortgage is to instruct a mortgage broker to do it for you. They will assess your personal and financial circumstances then search the whole mortgage market to find you not just the lowest interest rate, but the best deal for your circumstances.
If you're doing it yourself, ask your bank to show you their best mortgage deals and then use a price comparison website to see how they measure up with other lenders. Remember to compare the APRs.
If you switch to a new mortgage interest rate with your existing lender and do not borrow any more money, they will not credit check you or reassess your circumstances. This quick and straightforward alternative to a remortgage is known as a product transfer. 
Interested in remortgaging?
Make a plan with us and get in touch to see how we could help.
Make a plan