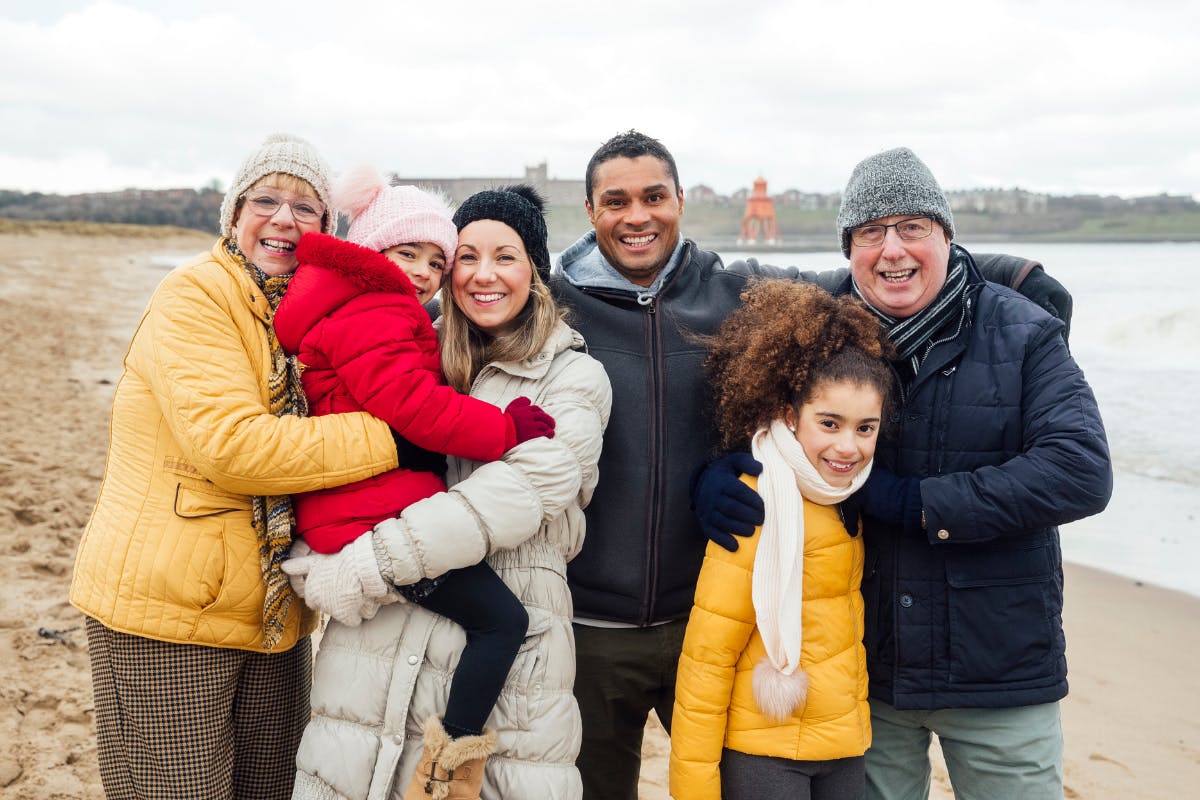 How to talk to parents and family about money, inheritance & mortgage support
Read our top ten tips on how to talk to your family about personal finance.
If there were ever two subjects guaranteed to kill the conversation at a family gathering, it's money and death. 
But as property prices rise by 10% in a year and wages lag woefully behind, asking for a living inheritance to get on the property ladder may be one discussion you can't afford to avoid.
Almost half of would-be homeowners said the only way they would ever own a property is if their parents left them an inheritance.
Yet today's 20 to 35-year-olds won't receive one until they reach an average age of 61. 
And there's benefits for your parents too, passing on an early inheritance reduces the risk of incurring a hefty Inheritance Tax bill when they die.
So, it's time to start talking and we're here to help. 
We've compiled ten tips, so you'll know how to talk about money with your parents.
Setting the right tone
It's difficult to know how to ask parents for money for a house. 
Approaching the subject in a sensitive way, without a sense of entitlement, is a good way to start. 
Becky O'Connor, head of pensions and savings for Interactive Investor, says: "Because homeownership is much more expensive for you than it was for them, you may think it's your right to receive their financial support to get on the ladder. But it's not.
"So approach the conversation with sensitivity and put yourself in their shoes. Your parents may have no idea how hard it is to raise a deposit, because it wasn't for them."
Be honest and explain that you don't think you can buy a home without them and ask if they would be open to exploring ways they can help. 
Time to think
If they agree, give them time to think things over. It's likely this conversation has come out of the blue for them. Set a date to meet a week or two later so your parents have time to mull over your request and reflect on their own financial position. 
Plan ahead
Show you're serious by turning up to your meeting with numbers, facts and a budget to buy a modestly priced home. You can ask one of our mortgage advisers for help.
Ask for a specified amount of money instead of leaving it for your parents to decide how much to gift you. Explain how you've arrived at that sum, show what savings you will be contributing and how much mortgage finance you can raise. 
Be prepared to answer questions
Since the launch of the new Help to Buy scheme, the government's 95% mortgage guarantee scheme and most recently the First Homes scheme, it's safe to say there's lots of help for first time buyers. Expect your parents to ask why you can't use any of those schemes instead. 
The simplest way would be to show them the different between how much your monthly payment would be if you put down a 5% deposit, using a government scheme, or a 40% deposit with help from the bank of mum and dad. Our mortgage advisers can talk you through the differences between rates depending on your deposit. 
Weigh up the options
Every way of gifting money comes with its own set of pros and cons, so it's important to weigh them up. For example, if they use some of their pension savings how will that affect their standard of living in retirement? 
They may choose to release some money early from an investment, but will that trigger a penalty? If they decide to remortgage their home to release equity, will that stop them from downsizing in the future or using their property wealth to pay for long-term care? 
Talk to the family mortgage experts
We've helped thousands of homebuyers discover how they could afford their dream home, with or without family support. To see how your family could support your purchase, as well as ways to buy alone, create a free Tembo plan today.
Get started
Understand the expectations
It's important to be clear from the start if your parents have any expectation of payment in lieu.
Heather Owen, financial adviser at Quilter, says: "Be clear where the lines are. You're not dealing with a bank, it's your family. 
"Find out if they expect you to repay the deposit or pay the interest on their loan. They may want a repayment in kind, for example, buying a house close to them so you can support them as they get older."
Consider tax repercussions
Any money your parents give you, including equity they release from their home, is subject to the Inheritance Tax seven-year rule. 
That means if your parents live for longer than seven years after making the gift the money is exempt from Inheritance Tax. If they die within seven years, it could potentially become taxable. The earlier they gift you the money, the more likely they are to survive the seven-year period.
Sell the benefits
"It may well have been hard for your parents or grandparents to build up the wealth they have today", says Becky O'Connor. "They may have gone without, or struggled financially when they were your age. By gifting money during their lifetime they can avoid giving away a portion of the estate, they worked hard to build up, to the tax man." 
The standard Inheritance Tax rate is 40% and is charged on the portion of your estate above the threshold of £325,000 or £650,000 for married couples. 
By gifting an early inheritance, your parents also get to see you benefit from the fruits of their labour. 
Family ties
Having brothers and sisters may affect the amount of money you parents can afford to give you.
Heather Owen says: "Don't think of yourself in isolation, think about who the other stakeholders in the decision are. If you have siblings your parents might feel obliged to make similar gestures to them which might put them under financial pressure." 
One way to get around that is for them to adjust their will to record that you have already received your share and the remaining assets are to be split between siblings who have yet to receive an inheritance.
Impartial advice
You should support your parents' decision to seek independent financial advice before deciding how best to help you. After all, the money they part with for your future could have a huge impact on their own. You may want to invite the financial adviser to your family meeting to give you and your parents an impartial viewpoint. 
Find the best option for you and your family
We're experts in family support mortgages and budget boosting schemes. Create a free Tembo plan to see what options are open to you, with or without family support. You can then book in a no-obligation call with our award-winning team to talk through your options.
Create my plan