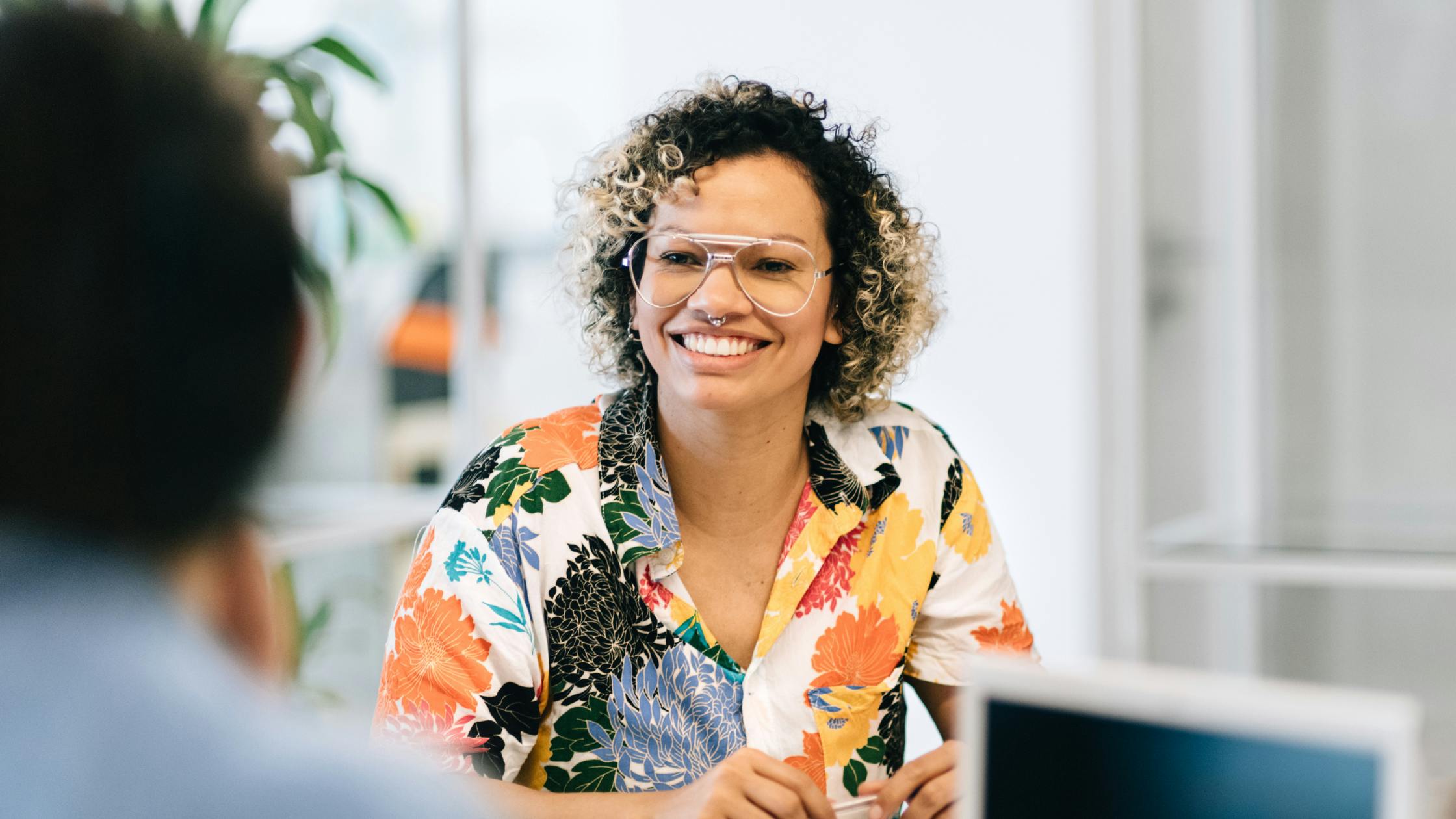 What is a financial advisor and what do they do?
If you've got big plans for the future, a financial advisor can help you achieve them. Maybe you're looking to buy your forever home, pay for your children's education or retire early. 
Whatever it is you want to do, a financial advisor can give you one-off advice or ongoing support every step of the way. But what does a financial planner do for their clients? How much do they cost and do you really need one?
What does a financial advisor do?
A financial advisor, also sometimes called a financial planner, helps you with almost every aspect of your finances, from creating financial plans to coaching you on your money management. It's not just about your bank balance or numbers on a spreadsheet, it's about your relationship with money and how you talk about it with your loved ones too. 
Here are a few things financial planners or financial advisors do:
Create financial plans
One of the first things financial advisors do when working with a new client is create a financial plan. A thorough financial plan will take into account every aspect of your finances and present you with a road map that shows exactly how you can achieve your goals. 
Let's imagine you want to retire 10 years early. Your financial plan will show you how much you'd need to invest and for how long. 
Your advisor might also consider a number of potential obstacles or short-term goals that could affect your progress along the way. Will you still be able to retire early if you go through a period of unemployment? Can you help a loved one buy a house and still achieve your goals? How would remortgaging your home affect your retirement? 
Your financial planner will try to prepare for unexpected expenses, often introducing a Plan B and maybe even a Plan C. That way, your early retirement goal won't be thrown off course by a stock market crash or illness in the family.  
You might like: What is later life lending?
It's up to you whether you pay for a one-off financial plan or continue working with the financial advisor afterwards. Paying for an ongoing service will give you access to regular advice and support, should your circumstances change. But if you'd rather get your financial plan and implement the changes yourself, that's okay too.
Manage clients' portfolios
Managing clients' investment portfolios tends to be one of the most lucrative aspects of a financial planner's career. They'll follow the stock market closely and use their investing knowledge to grow your money. The value of your investments can fall and there may be times when your investments are worth less than you paid for them - a financial advisor can't completely shield you from volatility. But in the long run, most financial planning clients see a return on their investment. 
If you'd like your financial planner to manage your investment portfolio, their fee will usually be based on a percentage of your assets' value. The exact percentage can vary from one advisor to the next, but it usually is around 1 to 2%. 
Recommend financial products 
If you'd like to open a tax-efficient investment account, make the most of higher interest rates on savings, or financially protect your family in a crisis, your financial advisor can recommend the right financial products for you. They can explain how these products work and help you weigh up the pros and cons of different options.
Next up: How to reduce inheritance tax liability
General financial advice
Financial planners can offer general financial advice on pensions, investments, insurance, wills, and trusts, along with multiple other aspects of your finances, including how you could hlep your child get on the ladder. They might even offer budgeting advice to help you manage your money more effectively. 
Coaching
It's becoming increasingly common for financial planners to offer coaching as part of their service. Rather than focusing on the numbers alone, they may dive into aspects of behavioural finance too. By exploring the psychology of money, you may be able to break bad habits, improve your relationship with money, and reduce money-related stress. 
If you're struggling with debt or your spending habits are standing between you and your goals, your financial planner might offer suggestions to remove temptation and encourage you to prioritise your debt. 
If you're worried about running out of money in retirement, your financial planner might reassure you that you've got enough or offer ways to boost your pension pot. 
If IHT is keeping you awake at night, your financial planner can help you reduce inheritance tax, with the help of wills, trusts, mindful spending and generous gift-giving. 
Want to help someone get on the ladder?
If you want to help a loved one buy their first home, talk to Tembo. We specialise in alternative ways to get on the ladder, including family assisted mortgages. See how much you could help boost your family member's budget by creating a free plan.
Create my Tembo plan
What is the difference between a financial advisor and an accountant?
The difference between an independent financial advisor (IFA) and an accountant is that an accountant tends to focus on business finance and taxes, while a financial advisor takes a more widespread view of your personal finances as a whole.
If you run your own business, an accountant can help you manage your company's finances, stay on the right side of HMRC, and ensure your company is as tax-efficient as possible. 
If you're a small business owner or a sole trader, you could hire an accountant to just file your tax return each year. If you want more support or you run a medium to large business, it can make sense to outsource all aspects of your company's finances to your accountant. 
An accountant can:
Manage your books
File your tax returns
Perform audits
Provide tax advice
Do financial forecasting
Help you improve cash flow
Find ways to reduce costs
Write a business plan
Provide pension advice
How much do you pay a financial advisor?
The amount you'll pay a financial advisor will depend on a number of things such as the type of advice you need, how much time your advisor will spend with you and the value of your assets. Some advisors will charge you a percentage of any assets that they manage for you. The exact percentage will vary from one advisor to the next, but it's usually around 1 to 2%. So a £1m pension pot could cost £10,000. The lower percentage fees are usually reserved for clients with very large portfolios, since the overall return can be much higher.
If you want to hire a financial advisor on a temporary basis or you'd like to manage your portfolio yourself, it may be possible to pay service-based fees instead. How much you'll pay will usually depend on the type of service you need and whether their support will be a one-off or ongoing.
According to a survey from Unbiased customers, the average cost of typical advisor services include:
Help opening an investment ISA and depositing £10,000 - £300
Advice on how to save £300 a month for retirement - £500. 
Help consolidating pension pots with a total value of £500,000 - £5,000.
These fees might seem high, but a good financial advisor will help you save/earn more money in the long run. The cost of not taking advice can outweigh the cost of using a financial planner.
Top Tip
Each financial advisor will have their own fees and pricing structure, so make sure they've provided you with a breakdown of their costs before you hire them.
Do you really need a financial advisor?
There are a lot of financial decisions you can make without needing a financial advisor. If you want to budget better, reduce your expenses or save for the future for example, it's possible to make good progress without paying for financial advice. You don't need a financial advisor to invest, either. But you may get better results with the help of a qualified expert than if you were to go it alone.
A financial advisor can also be helpful when you want to make a decision that touches upon multiple aspects of your finances. When taking out a life insurance or critical illness policy, for example, it's important to weigh up your income, savings, investments, debts, dependents, lifestyle, and multiple other factors, before deciding how much cover you need. A financial advisor can explore it all before picking out the most suitable policies for you. 
If you're struggling with debt, you can contact MoneyHelper and Citizens Advice for free guidance and support. Need help with your pension? Pension Wise is a free service backed by the government. Want to write a will? Many charities offer a free will writing service. Writing a small donation into your will isn't essential, but it is appreciated.
Need help buying your first home or remortgaging? Talk to Tembo
We have access to thousands of mortgage products from across the market, many of which can't be accessed directly through lenders or a comparison site. To see how we could help you increase your buying budget or help you access better rates, create your free Tembo plan today. Plus, we work with a few vetted and carefully selected financial advisors, and can refer you through to them for a no-obligation chat.
Get started