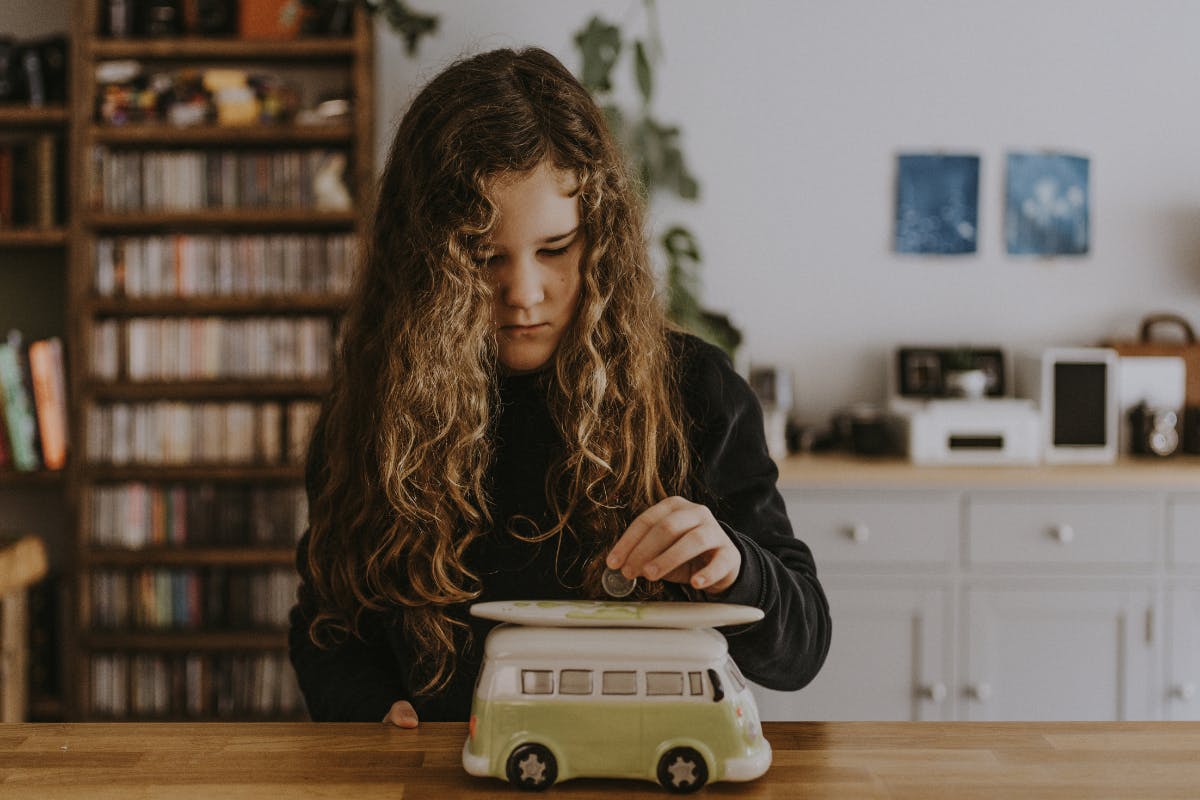 8 Facts You Might Not Know About House Deposits
Last Updated
14 December 2022
There's more to deposits than meet the eye. Read our guide to deposits.
I bet you thought there wasn't much to know about saving up to get on the property ladder. 
'How much deposit do I need to buy a house?', is the biggest question by far. But there's plenty more to it that it. From the relationship between interest rates and deposit sizes, to the difference between your mortgage and exchange deposit, we've compiled a handy list of eight things you might not know about deposits.
1. Thanks to rising house prices, the cost of the average house deposit in the UK rose by 23% between 2019 and 2020, according to Halifax. The average house deposit paid by a first-time buyer was £57,278 last year. First-time buyers in London are the worst off – facing an average eye-watering deposit of £130,357. 
2. The bigger your deposit in relation to your mortgage, the cheaper your interest rate will be. That's because the more equity you have in your home, rather than debt, the lower the risk you pose to the lender if they need to repossess your property.
Mortgage interest rates are sliced up into what's known as loan to value (LTV) bands that correspond with the size of the mortgage you need. If you've got a deposit that represents 40% of the purchase price, you'll need a mortgage that's 60% of the price. 
Borrowers with a 40% deposit/60% mortgage will be offered the lowest mortgage interest rates on the market. Those with a 5% deposit/95% mortgage will be offered the highest rates.
3. Good news if you do have a 5% deposit. You've now got 51 mortgage lenders to choose from, compared to just four, from the 1st of March (according to data experts Moneyfacts).
Why is there now a sudden interest from banks and building societies to support low-deposit borrowers? In the April Budget, Chancellor Rishi Sunak announced the government would shoulder some of the risk, alongside mortgage lenders, if they started offering 95% mortgages once again. This Mortgage Guarantee Scheme has been a huge success, leading to lots more choice for borrowers with a 5% deposit and much lower rates. You can expect to pay an average of 3.32% for a two-year fixed deal.
4. You can get free money when you're saving for house deposit. By opening a Lifetime Isa you are entitled to a government bonus. You must be aged 18 or over but under 40 years old. You can deposit up to £4,000 each year until you're 50th birthday. The government will give you a 25% bonus up to a maximum of £1,000 a year. The money can either be used for a house deposit or for your retirement, in which case you can't take your cash out until you turn 60. So get saving! 
5. Zero-deposit options are offered by some of the UK's largest banks. These are guarantor mortgages. To qualify, your parents must either deposit some savings with the bank or put up their own home as security in case you fail to pay. The Barclays Springboard and Lloyds Lend a Hand deals are two of the most well-known zero-deposit mortgages.
6. There's another way to buy a home without any deposit at all. Saving is tough, especially if you're paying high rent. So it's no surprise that a popular internet search is 'minimum deposit for a house uk'. If your parents don't have spare savings lying around to invest in your first home then they can free up some of the equity in their own property to gift you. Speak to one of Tembo's mortgage experts about a Deposit Boost. We investigate a wide range of options from interest only, capital and interest and Retirement Interest Only mortgages to help your family or friends contribute to your deposit in an affordable way.
7. Your deposit is not the only factor that influences a lender's decision of how much to lend.
Your credit score plays a vital role too. To build up your credit score, it's good to have a small amount of credit that is paid on time every month. And be careful not to get too close to your maximum spending limit. Being registered on the voters' roll helps boost your score as does the regular payment of mobile phone, credit card and utility bills. 
Why does your credit score matter?
Check out our blog for the lowdown on why your credit score matters when you're buying a home.
8. Don't confuse your mortgage deposit with your exchange deposit. Firstly - your mortgage deposit isn't really a deposit. It's your cash contribution to buying a home, alongside your mortgage debt, and will eventually become equity. Your exchange deposit is a real deposit, however. On the day you exchange contracts with your seller, you must transfer 10% of the purchase price to your seller's solicitor to show your commitment to the purchase. If you back out after exchange you'll lose it.