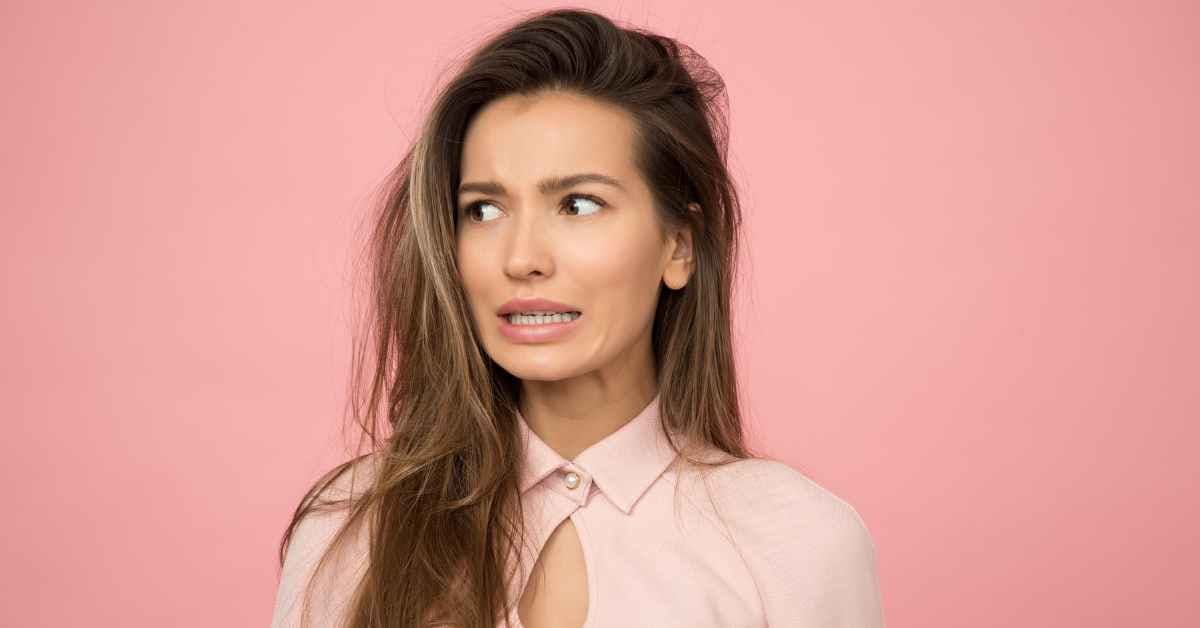 Top 10 Mortgage First Time Buyer Tips:
Last Updated
7 August 2023
If you're thinking of buying your own place, you may be wondering where to start. How much do you need for a deposit? How can you boost your affordability? And how do you get a mortgage? If you've been furiously Googling one mortgage question after another, you've come to the right place. With the help of our mortgage tips for first time buyers, you can save yourself time, stress and money.
Top 10 Mortgage First Time Buyer Tips:
Let's take a look at our first time buyer mortgage tips at a glance:
Use a mortgage calculator. Get an idea how much you can borrow in minutes.
Put down as big a deposit as possible. Easier said than done, but it can boost your affordability and reduce the amount of interest you pay.
Consider a Lifetime ISA. You'll get free money from the government, helping you reach your goal faster.
Boost affordability by adding family or friends to the mortgage. Maximise your borrowing power with family help or co-buying with friends.
Use your parents' savings with the help of a springboard mortgage. If you pay your mortgage on time each month, they'll get their savings back!
Find out if shared ownership is right for you. You'll buy a percentage of the property and pay rent on the rest. This can be more affordable than the traditional method of buying a home.
Get a mortgage in principle. It'll make house hunting so much easier by showing sellers and estate agents you're a serious buyer.
Compare mortgage deals. This could save you thousands!
Research the different types of mortgage. Fixed-rate or variable? Work out which is right for you. 
Get mortgage advice. A good mortgage broker can save you thousands. 
Now, let's explore our mortgage tips for first-time buyers in a little more detail…
1. Use a mortgage calculator 
If you've been saving a deposit or you're wondering if you'll ever be able to buy a house with your salary, using a mortgage calculator can give you a rough idea how much you'll be able to borrow. 
Our mortgage calculator is really easy to use. Simply type in your household income and your deposit and we'll tell you how much you can expect to borrow with a standard mortgage. We'll also give you an idea how much your mortgage payments will be with indicative interest rates. Once you've done that, use our full fact find to check your eligibility for a range of buying schemes. 
Perfect for you: Is now the right time to buy?
Use our calculator to see what you could afford
Use our mortgage calculator to see what you could borrow. If you're falling short of what you need to buy a home, we can help. At Tembo, we specialise in helping buyers boost their buying budgets through a range of specialist schemes.
Mortgage Calculator
2. Put down as big a deposit as possible
Putting down a mortgage deposit of 20% or more can help you improve your chances of getting a mortgage and get you access to better interest rates. But of course, saving this amount of money is no easy feat - especially if you're spending a huge chunk of your income on rent and bills.
If you have a family member or friend who wants to help, a Deposit Boost could be the key to a wider choice of mortgage deals and more affordable monthly payments. They'll need to have their own property and be willing to remortgage it to release equity. The capital released from the home can then be gifted to you and used towards your house deposit. In some cases, this money might be all the deposit you need!
What is a Deposit Boost and how does it work?
3. Consider a Lifetime ISA
If you don't plan on buying a home for at least a year, putting your savings in a Lifetime ISA (LISA) will see you reach your goal that little bit faster. 
You can put up to £4,000 into a LISA each year and the government will top it up by 25%. So if you max out the account for the next 3 years, you'll receive a £3,000 government bonus - giving you a £15,000 deposit. 
If you're buying with your partner and they're also a first time buyer, they could open a Lifetime ISA of their own. You can put both LISAs towards your new home.
If you already have a Help to Buy ISA (it closed to new customers in 2019), you could use that to save your deposit instead. However, the most you can save in a Help to Buy ISA is £200 a month, meaning you'll get a maximum of £50 a month off the government. 
To weigh up the pros and cons of each ISA, take a look at our Lifetime ISA vs Help to Buy ISA guide.
4. Add family or friends to your mortgage to boost affordability
With property prices rising quickly, some first time buyers find it hard to get a mortgage big enough to bridge the gap between their deposit and the property price. 
This is often due to lenders' affordability criteria. Most lenders will only offer mortgages up to 4-5x the borrower's income. So if you earn £30,000 a year, the most you'll probably be allowed to borrow is £120,000-£150,000. If you have a £20,000 deposit, this means you're looking at a maximum budget of £170,000. (Learn more by visiting our guide to mortgage affordability).
If you can't find a property within this budget, we may have a solution. With the help of an Income Boost (aka a Joint Borrower Sole Proprietor mortgage) you can increase your borrowing potential by adding a family member or friend's income to the mortgage. Let's imagine a parent earns £50,000 a year. By combining your incomes together, your borrowing potential could increase to a cool £320,000-£400,000.
What is an Income Boost and how does it work?
With a joint mortgage, both you and your booster will be responsible for the monthly payments. So while you might promise to pay the mortgage yourself, they'll need to step in and help if you have any difficulties. Although they'll be named on the mortgage, they won't be named on the property itself. It'll be all yours!
You can get an Income Boost even if you're buying the house with your partner. You and your partner can be named on the mortgage and property, with a booster named on just the mortgage. Some lenders will let you add more than one booster, meaning your mother or father-in-law could help out too. 
If you haven't got family who can support you in getting a mortgage, you can also boost your borrowing power through a joint mortgage with a friend or sibling. This is called Dynamic Ownership, which allows you and up to 5 others to co buy a property together. With multiple people added to a mortgage, your overall borrowing potential is boosted because a lender will base your affordability on multiple salaries. Although you will be joint owners, you will all have individual equity in the home, and your contributions are tracked so it's clear how much each person's share in the property is.
Before making a decision, it's a good idea to speak to one of our brokers. Whether you're interested in buying with friends or family, we'll weigh up your options so that you can make an educated decision on what's right for you.
5. Use your parents' savings — without depleting them
Even if your parents are financially secure and want to help you buy a home, they still might feel nervous about giving you a house deposit. What if they need the money for holidays, home renovations or retirement? This is where family springboard mortgages can be really helpful. This type of mortgage makes the most of your family member's savings without taking their cash away from them forever. 
To be eligible, your relative will need to put their savings in a designated account offered by your mortgage lender. The money will be held in this account for an agreed period, where it'll earn interest and be used as a security for your mortgage. If you make all your mortgage payments on time, your family member will receive their money back — plus interest — once the agreed term is complete. In some cases, a springboard mortgage can allow you to get a mortgage with no deposit at all.
6. Find out if shared ownership is right for you
If you can't afford to buy a home in your area, a shared ownership property could be an affordable alternative to traditional homeownership without the need for family support.
With a shared ownership property, instead of paying for the property with a deposit and a mortgage, you'll pay a smaller deposit and use a smaller mortgage to buy a percentage of the home. You'll pay rent on the remainder, which will be owned by a housing association or developer. Over time you'll be able to 'staircase' your way to full ownership by buying more shares in the property. 
You can find out more about shared ownership in our guide here.
7. Get a mortgage in principle
When you're ready to buy, it's time to get a mortgage in principle. Sometimes called a decision in principle or mortgage agreement in principle, this is a simple document from a mortgage broker or lender which confirms how much you'll be able to borrow based on the information you've provided.
A mortgage in principle can be really useful when house hunting. When looking at properties, you'll have a good idea what you can afford. It can also be helpful when viewing properties too, as estate agents and sellers will know you're a serious buyer in a good position to buy the property. 
Get a free downloadable Mortgage In Principle
Kickstart your journey to homeownership by getting a free, downloadable Mortgage In Principle. All you have to do is create a plan on our homebuyer platform to get a personalised recommendation of what you could afford.
Get a Mortgage In Princple
8. Compare mortgage deals
If you've had a current account with the same bank since you were a child, you might be tempted to ask your current bank for a mortgage.
This can work out well for some home buyers, but it can see others missing out on better mortgage deals. Some people end up paying far more for their mortgage than they would've done if they'd compared a number of different lenders and deals. 
If you have a quick scroll through some mortgage comparison websites, you'll see just how much choice there is. However, some of the best deals won't be listed on comparison sites and can only be accessed via a mortgage broker. At Tembo, we work with over 100 lenders to find the best way to boost your mortgage affordability, whether from family assisted mortgage options or specialist schemes not offered by the big banks. 
9. Research the different types of mortgages
If you want to know exactly how much your mortgage payments will be for the next 2, 3 or 5 years, a fixed-rate mortgage could give you that certainty. It may make it easier to budget and manage your money. But fixed-rate mortgages aren't right for everyone. 
Sometimes fixed rate mortgages can work out more expensive than variable rate or tracker rate mortgages. When interest rates are high or there's a lot of uncertainty in the mortgage market, it can be hard to find an affordable fixed-rate deal.
For example, locking into a 5% or 6% fix will protect you from future increases, but if interest rates fall, it could see you spending more on your mortgage than if you'd opted for a variable rate or tracker. 
A variable mortgage can rise and fall at any point during the term. A tracker mortgage is a type of variable rate mortgage which tracks the Bank of England's base rate. So if the base rate increases, your mortgage interest rate will increase too — though it won't necessarily match it. 
Variable mortgage rates can often be lower than fixed mortgage rates, but since your payments can fluctuate from one month to the next, you might find it harder to manage your finances. 
Thankfully, some lenders won't charge early repayment fees on this type of mortgage. So you could opt for a variable rate mortgage to start with before fixing at a later date if lower fixed-rates become available. 
To learn more about variable and fixed rate mortgages, read our guide on the difference between the types of mortgages, and whether you should fix your mortgage.
See today's mortgage rates
See the latest mortgage interest rates from across the market, including large high-street banks and specialist lenders that you might never have heard of
See our rates






10. Get mortgage advice
We've given you a lot of mortgage tips here so don't worry if you're feeling overwhelmed! Speaking to a mortgage expert can really help to take some of the pressure off when you're figuring out what mortgage option is best for you.
This may sound like a luxury but you don't need to be rolling in it to speak to an expert. Here at Tembo, our fees are affordable, agreed from the start, and we won't charge you a penny unless you get an offer from a lender. So you'll never pay for advice alone. 
Discover your true buying budget with Tembo
Voted Britain's Best Mortgage Broker 2022, our specialist team are experts when it comes to helping first time buyers boost their buying budget. We've already helped thousands of home buyers to discover how they could buy their dream home.
View Customer Testimonials