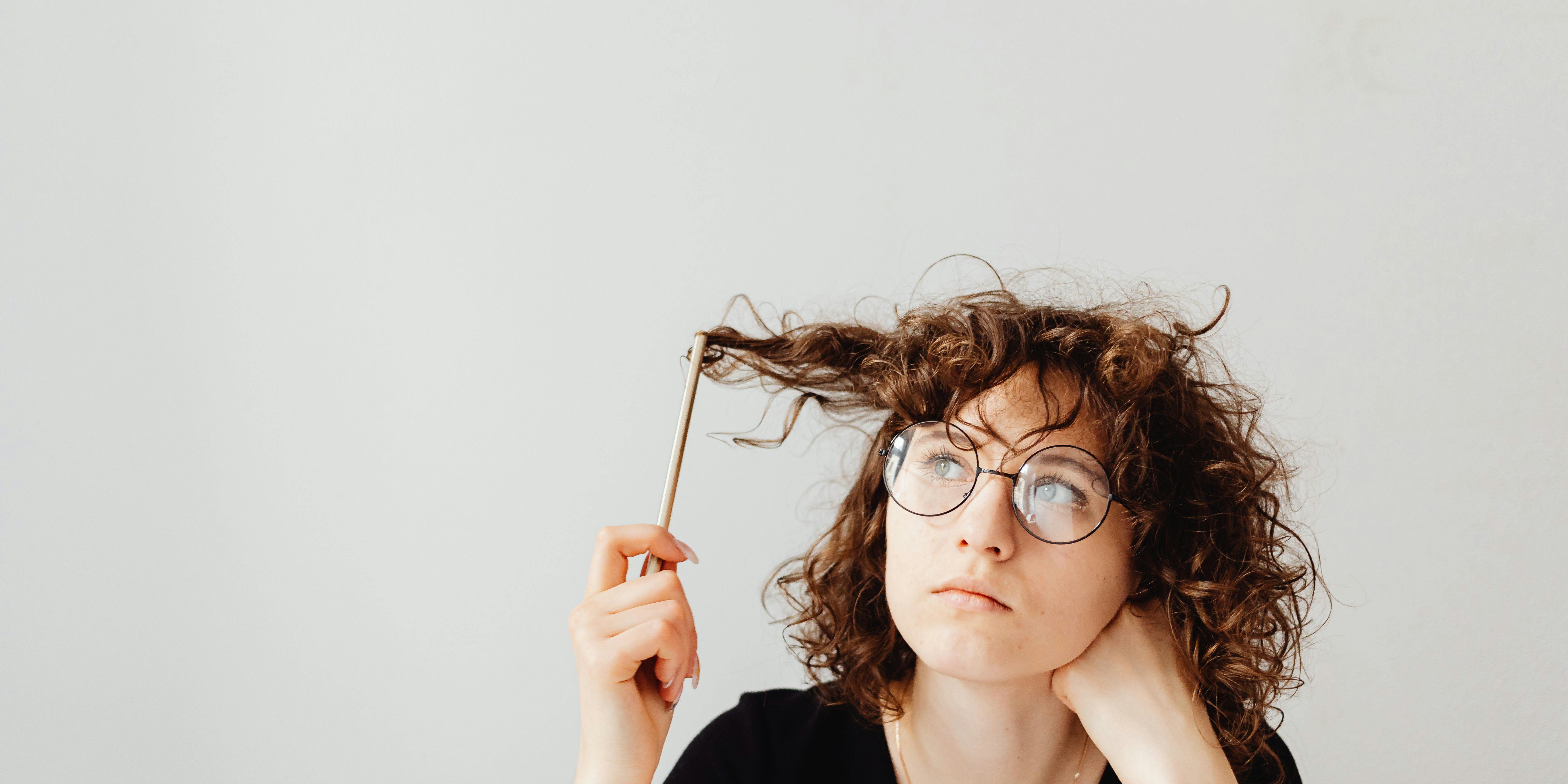 Should I buy a house now?
Last Updated
29 September 2023
There's something about buying a house that we Brits are obsessed with. But do you need to buy a house? And is owning a house worth it in the UK? We'll answer your most pressing questions below.
Why are people so obsessed with buying a house?
From a young age we had it drummed into us that getting married, buying a house and having children was the ultimate goal and something we should all aspire to. Children's books made us think that buying a house would be easy, while rom coms taught us that the heroine always gets her dream house in the end. For some reason, 'happily ever after' never seemed to involve renting an overpriced room in someone else's property.
For many young people now, the societal pressure to buy a home feels monumental, despite it being increasingly difficult to put money aside each month due to a rising cost of living. If this sounds familiar, we promise that you're not alone. Buying a house isn't as easy as it used to be. In fact, in our First Time Buyers Report, we found that the average cost of a house in March 2021 was 65 times more than in January 1970, while earnings are only 35.8 times higher compared to 1970. 
There's a good chance that many of your home-owning friends have had help from their parents or grandparents. In the past, there has been a stigma around getting help from the Bank of Mum and Dad, but these outdated beliefs need to be tackled. Today, it's hard to get on the property ladder without generational wealth, and there's a real need for families to help younger people get a home of their own. That's why it's unsurprising that at Tembo we've seen a 48% increase in the number of family assisted mortgage enquiries in 2022*.

*6,264 mortgage enquiries with Booster through our homebuyer platform in 2021 vs 121,29 plans with Booster in 2022
How does homeownership in Britain differ to Europe?
In Britain, homeownership is widely considered an indicator of wealth and status. Very few of us live in countryside manors or have servants tending to our every need, but there's something about not living in someone else's property that says: "I'm successful and financially secure". In fact, if given the choice, 86% of people would buy their own home instead of rent.
Governments past and present have played a role in it, too. In the 1980s, Margaret Thatcher's introduction of the Right to Buy scheme created thousands of new homeowners. In more recent years, the Conservatives have promised to turn 'Generation Rent' into 'Generation Buy', while introducing schemes designed to boost first-time buyers' deposits.
Yet in many parts of the world, buying a house is uncommon ⁠— and it's not necessarily down to unaffordability. In Germany, for example, more than half of the population (51%) lived in rented accommodation in 2021. In Austria, 45% of the population rent, in Denmark it's 41% and in France it's 35%. Meanwhile, in the UK, just 19% of the population lived in rented accommodation in 2021.
The most surprising thing? Many of our European neighbours are proud to rent! This is one of the cultural differences between Britain and other European countries. For many Europeans, buying their own home isn't a goal, and they wouldn't imagine spending money they didn't have to get on the property ladder. In many European countries, there is also no clear advantage of buying over renting in terms of monthly cost, and renters typically enjoy greater protections than their UK counterparts. This, combined with caps on rent rises and longer tenancies often makes renting more enjoyable and stable in Europe.
Whereas in the UK, often monthly mortgage repayments are much more affordable than renting. On average in the UK, we spend around two thirds of our monthly earnings on rent, which is a staggering amount compared to the average 22% that homeowners spend on mortgage repayments each month. 
All in all, the cultural pressure to buy a home, as well as the potential savings by getting on the rental market makes becoming a homeowner in the UK a high priority for a lot of people. But while in the UK living in your own home makes financial sense, it's often hard to save enough money for a house deposit in the first place.
"Often, the hurdle that stops many first time buyers getting their first home isn't affording the monthly repayments, it's getting a mortgage in the first place. Today, mortgages can be 7-9 times someone's salary, but lenders typically only lend buyers a mortgage worth 4-5 times their earnings. That's why we founded Tembo, to help home buyers bridge the affordability gap and make homeownership a reality"

Is renting wasting money?
You might have heard people say that renting is 'dead money', with many viewing renting as wasting money by paying off their landlord's mortgage instead of their own. To a degree this is true, and in the long-run getting on the property ladder is often more beneficial. According to a report in 2019 by the Intermediary Mortgage Lenders Association (IMLA), paying a mortgage rather than renting could leave you on average £352,500 better off over the next 30 years, even if house prices don't rise.
But there are also advantages to renting instead of buying. If you have a responsible landlord who fixes problems quickly, lets you paint the walls without deducting money from your deposit and doesn't increase your rent every year, renting can for some be great value for money, especially in the short term. You're essentially paying for somewhere to live and getting a service in return. 
You're also paying for the freedom to travel, without being tied to one location for the long run. Of course, one downside of renting is that you won't benefit from property price growth. But you also won't have to pay interest, fees, taxes or maintenance costs that comes with homeownership. Instead, you could invest that money in the stock market and build wealth that way.
But if you want to put roots somewhere, and avoid paying high rents, then homeownership is often a better course than renting.
See what your mortgage payments could be
Create a free Tembo plan to not only get a personalised recommendation on how to increase your buying budget, but also indicative monthly mortgage repayments and interest rates. So you can see whether a mortgage could be more affordable than renting.
Create a plan
Is buying a house worth it in the UK? Is it a good investment?
Yes, it is often worth buying a house in the UK. Many people have used their property to build wealth over time, and owning a home often puts you in a better financial position in the long-run than renting. But there's no guarantee you'll generate a good return by investing in property, especially if you're buying a house at a high price to begin with.
Your parents, aunties and uncles might have told you tales about buying a small 3-bed terraced house for £17,000 in the late 80s, only for it to be worth £500,000 today. These tales of property price growth within a generation can make getting your own home sound like the perfect investment. 
However, when your relatives talk about how much profit they made on their home, they often forget to consider how much money they spent on it over the years. Buying a house for £17,000 and selling it for £500,000 doesn't mean you've made a £483,000 profit. To work out the real profit, you need to deduct expenses such as interest, mortgage fees, surveys, repairs, furniture, moving costs and stamp duty, if applicable.
Another problem with seeing your home as an investment is that you'll always need somewhere to live. Selling your home for a profit sounds good but if your new home has risen in value too, you might not be that much better off financially than you were before. 
Some homeowners struggle to move up the ladder, even though their homes have increased in value. Unless you move to a cheaper area or sell your home and rent, your wealth could be tied up in your home for most of your life. Though at least you'll have something to pass down to your children at the end of it!
Another option is to remortgage your property to release equity within it. We often help parents do this to free up money that their children can use as a house deposit. We call this a Deposit Boost, which you can learn more about here.
Read more: How to help your child buy their first home
Is it important to buy a house?
So, is it important to buy a house? A better question would be: is buying a house important to you? It doesn't matter what other people want. What matters is what you want, and what you can afford.
Buying a house may be important to you if you relate to any or all of the following:
You enjoy decorating and/or you want the freedom to make big changes to your home
You want to live in the same place for 5, 10, 15 or 20 years or more
You like the idea of passing your home down to your children and grandchildren
You want to use your home as an investment
When it comes to getting your first home, mortgage affordability is also important. Some people are so desperate to buy a house that they overstretch themselves financially, making it hard to afford their mortgage payments alongside other responsibilities. 
If you're wondering if you can afford to buy a home, have a go on our Mortgage Calculator to see what you could afford. If you find your budget is lower than you need, talk to Tembo. We specialise in helping buyers boost their buying budget through a range of specialist schemes. To find out what you could be eligible for, create a free plan on our homebuyer platform today.
Is it financially better to rent or buy?
In the long-run, it's often financially better to buy than rent. Even if house prices don't go up, becoming a homeowner could leave you over £350,000 better off over the next 30 years in comparison to renting.
Buying your own home also provides you with a place you can make your own. You can paint your spare bedroom every colour of the rainbow, throw wild parties for all of your friends, and create a gallery wall in the kitchen filled with all the photos you've taken over the years. No more worrying about filling painting holes with toothpaste when the landlord does an inspection.
Should I buy a house now?
Although you do not need to buy a house in life to be happy, there are certainly benefits to getting on the property ladder that are worth considering. Not only does becoming a homeowner means you'll be financially better off in the long run vs renting, you'll also have a place that is truly yours which you can decorate to your heart's desire. You also won't have to worry about your landlord kicking you out or increasing your rent year after year.
If you want to buy your first home, and want to boost how much you could borrow for your mortgage, we can help. At Tembo, our award-winning team are experts when it comes to helping first time buyers discover their true buying budget. To get started, create a plan with us today.
See how much you could boost your buying budget with a Tembo plan
At Tembo, we specialise in helping first time buyers increase their borrowing capacity so they can get a mortgage sooner, and for less. Our smart technology will find the best deal for you from over 100 mortgage lenders including family mortgages and specialist schemes. See how much you could afford by creating a plan today.
Create a plan