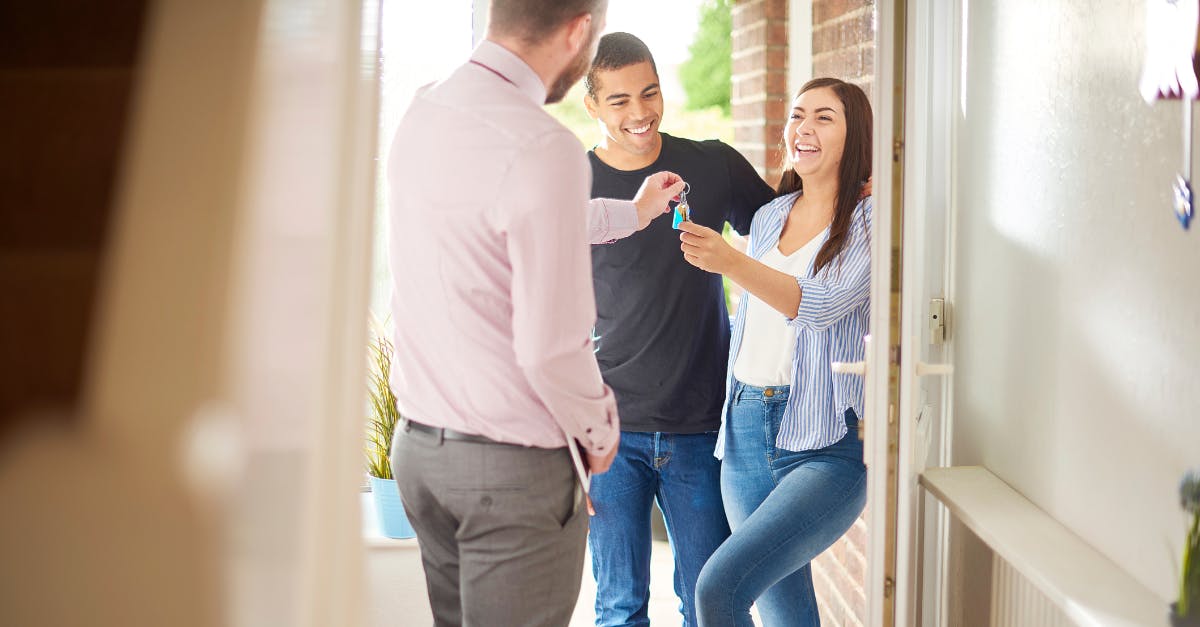 What is a buy to let mortgage and can I get one?
Last Updated
5 September 2023
Interested in becoming a landlord? You might have heard the term "buy to let" floated about, but what does it actually mean? Find out all you need to know about buy to let mortgages in this essential guide.
What is a buy to let mortgage?
A buy to let mortgage is a type of loan you borrow from a mortgage lender to purchase a property you intend to rent out to others. This differs from a residential mortgage, which you get to buy a home you are going to live in.
Learn more: Buy to let vs residential mortgage: What's the difference?
How does a buy to let mortgage work
Buy to let mortgages work in a similar way to residential mortgages in that you'll put down a deposit to buy the property (also called a down payment), and borrow the rest of the money to purchase the property from a mortgage lender. However, the minimum deposit requirements for buy to let mortgages are typically much higher - usually around 25%. 
It's also much more typical for a buy to let mortgage to be interest-only, meaning you will only pay the interest of the loan back each month and none of the capital. But you can also get a repayment set up with a buy to let, too. 
Mortgage interest rates for buy to let mortgages tend to also be higher than those for residential mortgages. You may also have to pay higher fees. 
See what interest rates you could be offered
Create a free Tembo plan to get a personalised buy to let mortgage recommendation. You can also see live interest rates and indicative repayments, so you can get an idea of what rate you could be offered and the monthly costs.
Get started
How much deposit do you need for a buy to let?
Normally, for a buy to let mortgage you need to put down between 25% to 40% of the full purchase price as a deposit. This is because buy to let mortgages are considered higher risk than residential mortgages by lenders, so they normally do not offer mortgages at high LTVs (loan-to-value). 
How much can I borrow for a buy to let mortgage?
For a buy to let mortgage, how much you can borrow is based on your expected monthly rental income. Lenders normally want the monthly rent to be 25% higher than your mortgage repayments, as well as taking into account other factors like your credit score. 
For example, if you wanted to purchase a £200,000 property, you would need to put down £50,000 as a down payment, then borrow £150,000 to cover the rest. This would mean generating £1,208 in monthly rental income if you took out a repayment mortgage, or £938 if you took out an interest-only mortgage.

The above calculators are based on a £150,000 mortgage loan with 6% interest rate and 25 year mortgage term.
How to work out rental income? 
To work out an expected rental income (also called rental yield) of a property, take the full mortgage loan amount and divide it by the length of your mortgage term length (normally 25-35 years, depending on your age). Then multiply it by 1.25, and divide this number by 12. This will give you what the minimum monthly rent needs to be for you to be accepted for a buy to let mortgage. It's also worth sense-checking what similar properties in the same area are rented out for, to make sure that the monthly rental figure is realistic.
How much tax do you pay on rental income?
As a landlord, your rental income is taxable, and you will need to declare it as part of your Self Assessment tax return each year. If your total income (including rental yield) for the tax year is under your personal allowance, then you won't pay any tax - the standard Personal Allowance is £12,570. For any income (including rental income) above £12,570 and up to £50,270, you'll pay 20% income tax. For an income above £50,270 and up to £125,140, you'll pay 40% income tax.
You might have to pay more Capital Gains Tax (CGT). If you're a basic rate tax payer (i.e your total income including rental income is below £50,270) you'll pay 18% capital gains tax on your buy-to-let second properties. For higher or additional rate taxpayers, you'll be charged 28% capital gains tax. 
Use our Take Home Pay Calculator to get an idea of how much income tax you'll pay based on your total income.

You could offset your rental income
You might be able to offset your rental income against certain expenses, such as letting agent fees, property maintenance and Council Tax.
Do I need a salary for a buy to let?
In theory, you don't need a salary for a buy to let mortgage because the amount you can borrow for a loan is calculated using the expected rental income. However, a lender might want you to have some source of income to reduce the risk of them lending to you. This can be the case in areas where property prices are high so passing lender affordability criteria can be harder. In these cases, a lender may use your income to supplement your rental yield through a top slicing mortgage.
Are buy to let mortgages regulated?
Not all buy to let mortgages are regulated, however many of the lenders who offer buy to let loans will themselves be regulated by the Financial Conduct Authority (FCA). One of the main exceptions to this is when you use a family buy to let to rent out a property to a close family member, like your child, parent or sibling; in which case you need to get a regulated buy to let mortgage.
Who can get a buy to let mortgage?
Lenders tend to have certain eligibility requirements which limits who can get a buy to let mortgage. Normally, you have to be 21 or over to qualify, and have a good credit score. Most lenders also won't offer buy to let mortgages to first time buyers, although there are exceptions to this. 
Can I get a buy to let?
Discover whether you could get a buy to let mortgage today by creating a free Tembo plan. You'll see your max borrowing potential, and personalised interest rates and indicative repayments.
Get started
Why Tembo?
We help buyers, movers and homeowners discover how they could boost their affordability in 3 simple steps. It's why we're theUK's Best Mortgage Broker.