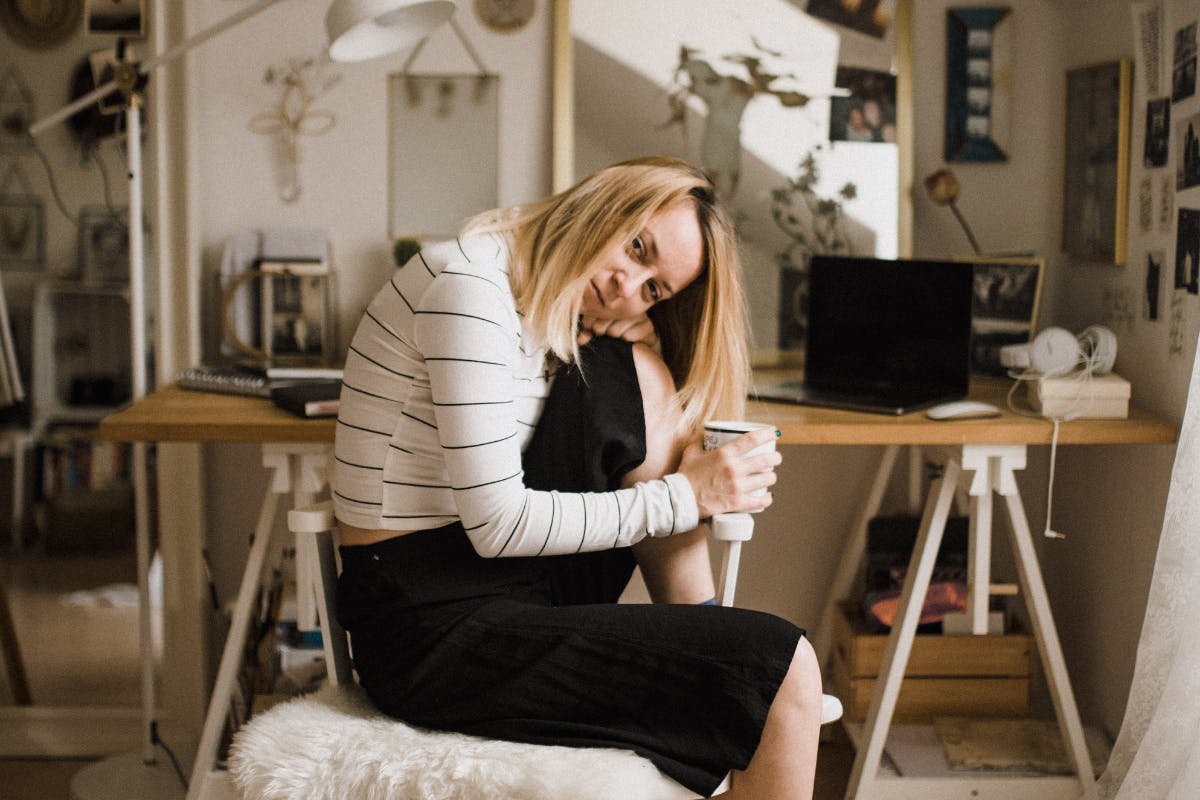 How can a single person afford a house in the UK
Buying a home single can be challenging. Read our guide on how you could afford a home as a single first time buyer and how Tembo can help.
Buying a home can feel like an uphill struggle at the best of times.
But buying by yourself – that's impossible right? Well actually no. It's very much within the realms of possibility if you've got the inside track on mortgages that are designed to boost solo buyers' chances of owning a home.
How can a single person afford a house
Here's the different ways a single person could afford a house on their own:
A joint borrower sole proprietor arrangement is the new style of guarantor mortgage that can make it easier for single people to get on the property ladder. Here we explain how it works. 
At Tembo, we call a joint borrower sole proprietor mortgage an Income Boost.
When mortgage lenders work out how much you can borrow one of the major factors that influences their decision is how much you earn.
It's a simple principle. The higher the income recorded on the application the higher your borrowing potential would be.. An exception to this rule is having a lot of debt or a bad credit score. This will shrink the size of the mortgage you're offered.
In addition to other factors, lenders use what's known as income multiples which are applied to the total income stated on a mortgage application. A common income multiple is four times earnings.
Here's an example
If you're a single person earning £30,000 and the bank uses an income multiple of 4 (£30,000 x 4) you could be offered a mortgage of £120,000. If you have a £20,000 deposit you could buy a house that costs £140,000. 
There aren't many places where you can still buy a home for £140,000. Zoopla's latest house price index pegs the average UK asking price at £249,700. The property portal lists just Glasgow and Aberdeen as cities where a £140,000 budget would bag a home. Areas in the North East, Wales and Greater Manchester could also offer opportunities for single buyers.
If you're looking for a way to boost your income so that you can get a bigger loan, a joint mortgage with parents could more than treble your buying power. 
Income boost illustration
Your mum and dad are both still working. Your mum earns £35,000 a year and your dad earns £25,000 a year. If they agree to join you on the mortgage, you can add their annual salaries to your earnings of £30,000 a year. When your mortgage lender applies its income multiplier of four time earnings the result is much more exciting. With a JBSP mortgage you could potentially now borrow up to £405,000.
How does it work?
A few questions might have rushed into your head on seeing such an impressive mortgage offer.
Will my mum and dad have to live with me to get this mortgage? The good news (for both sides we'd imagine) is no. They only need to join you on the mortgage application as a mortgage guarantor. The technical term for this arrangement is joint borrower sole proprietor. At Tembo, we call it an Income Boost mortgage.
Will my mum and dad own the property too? No they won't. You and your parents are the joint borrowers but you are the sole proprietor of the home.
If your parents were to become joint owners with you, you would not qualify for any first-time buyer stamp duty relief. On top of that, if they were already homeowners you would be charged an additional 3% stamp duty on top of your bill because they would be classed as second homeowners. 
A question of affordability
A mortgage of £400,000 is a lot for just one person to pay. But it shows you what's possible. 
Before the lender arrives at their mortgage offer they will deduct any regular commitments such as debts you and your parents pay from your earnings. For example, if your parents have their own mortgage this will lower the size of the mortgage you are offered.
The big question is not what the lender will offer but what you can comfortably afford to repay every month by yourself. 
Comfortably is a key word. A mortgage is long-term commitment. Telling yourself you're not going to go on holiday or treat yourself to luxuries for the next ten years so you can afford your mortgage is not a healthy or sustainable philosophy. 
Work out a budget that leaves a comfortable level of disposable income for emergencies and treats after you've paid your mortgage, bills and bought food. 
Are there any risks or drawbacks?
Everyone named on the mortgage application is jointly and severally liable for the payment. That means you and your parents are equally responsible for paying 100% of the debt.
If you take out a JBSP mortgage, which is a guarantor mortgage, you may well have an informal agreement with your parents that you will pay the whole monthly payment yourself. Or they might agree to contribute a third of your payment each month, for example.
Whatever the informal agreement is, if you don't pay the mortgage both you and your parents will be chased by the lender for 100% of the debt. 
So by agreeing to the JBSP mortgage they are accepting all the risk for payment of the debt without the benefit of being an owner. 
Taking on a large commitment like a mortgage with you will also affect any other applications they make for credit. 
That's why all mortgage lenders offering this arrangement insist parents take independent legal advice to explain all the risks before they sign up.
A drawback of taking out a joint mortgage with parents is that could impact the maximum mortgage term you're offered. 
When a lender considers a joint borrower sole proprietor application, they work out the maximum lending term based on the oldest applicant's age. 
A common lending policy is to only lend to borrowers who are no more than 75 years old at the end of the term. If your parents are 60 when you apply, you may  only be offered a 15-year mortgage term. Because you are spreading the cost of the debt over fewer years, the monthly payment is higher.
Can I remove them from the mortgage?
Yes, by remortgaging. You can either move to a new lender or switch to a new deal with your current lender. But to do so you'll have to prove that you can afford the mortgage by yourself. 
That's why it's important to have an idea of your exit plan before you enter into a JBSP mortgage. By taking out a large mortgage with the help your parents you might struggle to take it over in the future. 
Discover all the ways you could buy with Tembo's help
Create a free Tembo plan to get a personalised recommendation of all the buying schemes you're eligible for, and what you could afford with each. You can then book in a free, no-obligation call with one of our award-winning team to chat through your options.
Create my plan