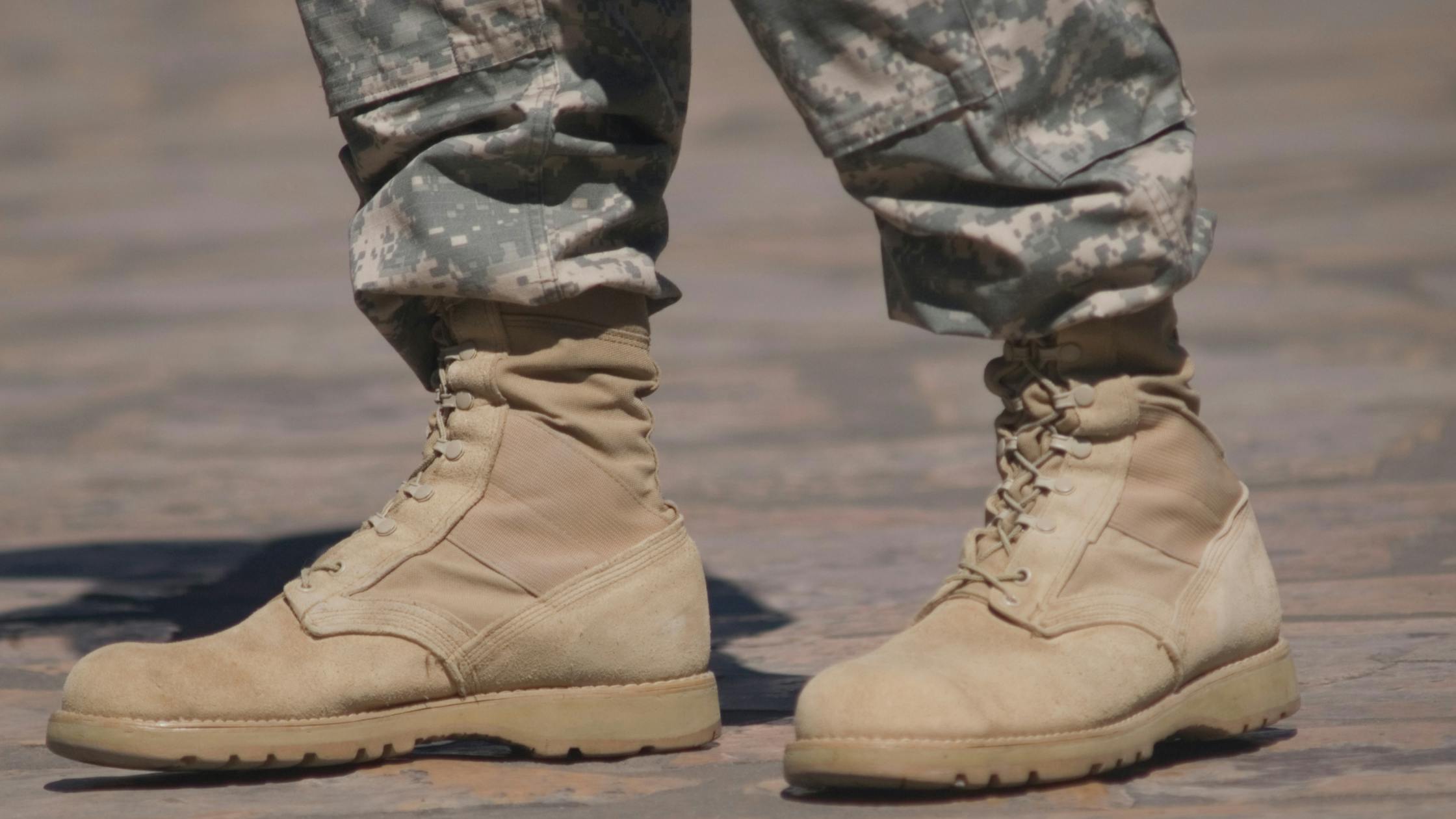 What is the Armed Forces Help To Buy scheme?
Last Updated
29 March 2023
Buying your own home when you're in the armed forces can be a challenge, particularly if you spend a lot of time abroad or you're never in the same place for too long. Thankfully, the government's Forces Help to Buy scheme has been introduced to tackle the low rate of homeownership among those in the armed forces.
It was initially introduced in 2014 as a 3-year pilot scheme, the Forces Help To Buy scheme was extended for a further 5 years. At the start of this year, it was finally made permanent. But who is eligible for the Forces Help to Buy Scheme and how much can you borrow? Here's everything you need to know.
What is the Forces Help To Buy scheme?
The Forces Help to Buy scheme lets all serving military personnel borrow a percentage of their salary without paying any interest on it as an interest-free loan. The money can be used towards a house deposit, solicitors' fees, and estate agent fees. In some cases, it may be possible to use the loan to make changes to a current property.
The government introduced the scheme as part of their Defence Accommodation Strategy. It can be hard for service personnel to access high quality accommodation, particularly when they change jobs frequently and often have to work from remote locations. It's hoped that the Forces Help to Buy scheme (along with other government initiatives) will make it easier for service personnel to lay down roots for themselves and their families. 
Even if you travel a lot for work, the Armed Forces Help to Buy scheme will make it easier for you to have a comfortable home to come back to. If you have children, buying your own place could give them stability both at school and at home. 
How much can I borrow on the Forces Help to Buy Scheme?
The Forces Help to Buy scheme lets you borrow up to 50% of your annual salary, up to a maximum of £25,000.
You can use the Forces Help to Buy scheme and other government-backed housing schemes at the same time. So if you've been saving for a deposit in a Lifetime ISA, for example, you can use both the Forces loan and the LISA government bonus towards your purchase.
Who is eligible for the Forces Help To Buy scheme?
You're eligible for the Forces Help to Buy Scheme if:
You've completed the prerequisite length of service
You're not a reservist or member of the Military Provost Guard Service
You have more than 6 months left to serve at the time you apply
You meet the right medical categories.
If you don't meet all the above criteria, you might still be eligible. Exceptions can be made in some cases, particularly if you have extenuating medical or personal circumstances. 
The Forces Help to Buy loan can only be used to buy a home for you and your family to live in. You can't use it to purchase abuy-to-let property.
See if you qualify for Forces Help To Buy
By creating a free Tembo plan, you can see if you're eligible for the Forces Help To Buy scheme, and a whole range of other budget boosting schemes.
Check my eligibility
Can you leave the army if you've used the Forces Help to Buy scheme?
You can leave the army after you've used the Forces Help to Buy scheme, but you'll need to repay the loan before you leave. If you're unable to repay the loan, we can help.
We may be able to remortgage your home to release equity that can be used to repay your Forces Help to Buy loan. This won't be the right option for everyone, so talk to Tembo today to weigh up your options.
How much do I repay?
The Forces Help to Buy loan is interest-free, so you'll only pay back what you borrow. The repayments will be divided over 10 years, but you can choose whether to start paying it back straight away, six months after receiving it, or in your last 10 years of service.
So how much will your repayments be? Well, if you were to borrow the maximum £25,000, you'd pay back roughly £208 a month. 
While this might sound really affordable, you'll need to factor mortgage payments into your budget too. If you took out a £300,000 mortgage over a period of 30 years with an interest rate of 4.09%, for example, your mortgage payments would be £1,448 a month. 
To keep costs low, speak to one of our mortgage brokers today. You can also take a look at live interest rates from across the market and use our mortgage calculator to get an idea how much you could borrow. 
Will the Forces Help to Buy loan be enough to buy my first home?
If you're eligible for the Forces Help to Buy loan and you're struggling to save a deposit, the government scheme could give you the support you need. However, since the loan is capped at £25,000, this might not be enough to buy a property in your area. 
If you wanted to buy a house for £330,000, for example, you'd need to find a lender willing to give you a mortgage with a loan to value (LTV) of 93%. 
It can be harder to find lenders willing to offer mortgages of this size, but you can increase your chances through a buying scheme. This will let you boost your affordability and might even give you a greater choice of mortgage deals.
At Tembo, we specialise in helping buyers discover how they could boost their buying budget through a range of specialist schemes. To see which of these schemes you could be eligible for, create a free Tembo plan to get started.
What are the alternatives?
If you're not sure if the Forces Help to Buy scheme is right for you or you'd like to increase your borrowing potential, here are some other options. 
Co-ownership
If you'd like to buy a home as a single person but you're struggling to get the mortgage you need, Dynamic Ownership could be the solution. This involves buying a property with up to five friends or family members, while keeping separate stakes in the property. You could even group together with fellow armed forces workers so you all have a place to call home.
Family offset mortgage
A Savings as Security mortgage, also called a family springboard mortgage, lets you buy a house with the help of a family member's savings. They won't have to give you their savings as a gift. Instead, they'll put their money in a special savings account held by your mortgage lender.
Their savings would be used as a security, meaning that if you were to default on your mortgage, the lender would have the right to take money from the savings account. But if you make all your payments on time, your family member will get their money back (plus interest) after an agreed period of time. Usually, this is between 3-10 years. 
Income Boost
Next we have an Income Boost, also known as a joint borrower sole proprietor mortgage.
An Income Boost involves adding a friend or family member's income to your mortgage application to boost your borrowing potential. This makes it easier to pass lenders' mortgage affordability checks and get the loan you need. 
Although your family member will be named on the mortgage, they won't be named on the property deeds. 
Deposit Boost
If the Forces Help to Buy loan isn't big enough to buy the home that you want (or you don't want to use the government scheme at all) a Deposit Boost could help. Like the options we mentioned above, you'll need a generous friend or family member to help you. 
This time, your family member (aka your guarantor or 'booster') will remortgage their property to unlock some money. This money can then be gifted to you and used towards your deposit. 
Then, you'll take out a mortgage of your own, but with a larger deposit. With a bigger house deposit, you can get access to lower mortgage rates or even afford a larger property.
Start your journey to homeownership
Here at Tembo, we've helped dozens of people in the armed forces discover how they could get onto the property ladder - whether it's with the Forces Help to Buy scheme or another budget boosting scheme. To discover your true buying budget, create a free Tembo plan today.
Get started