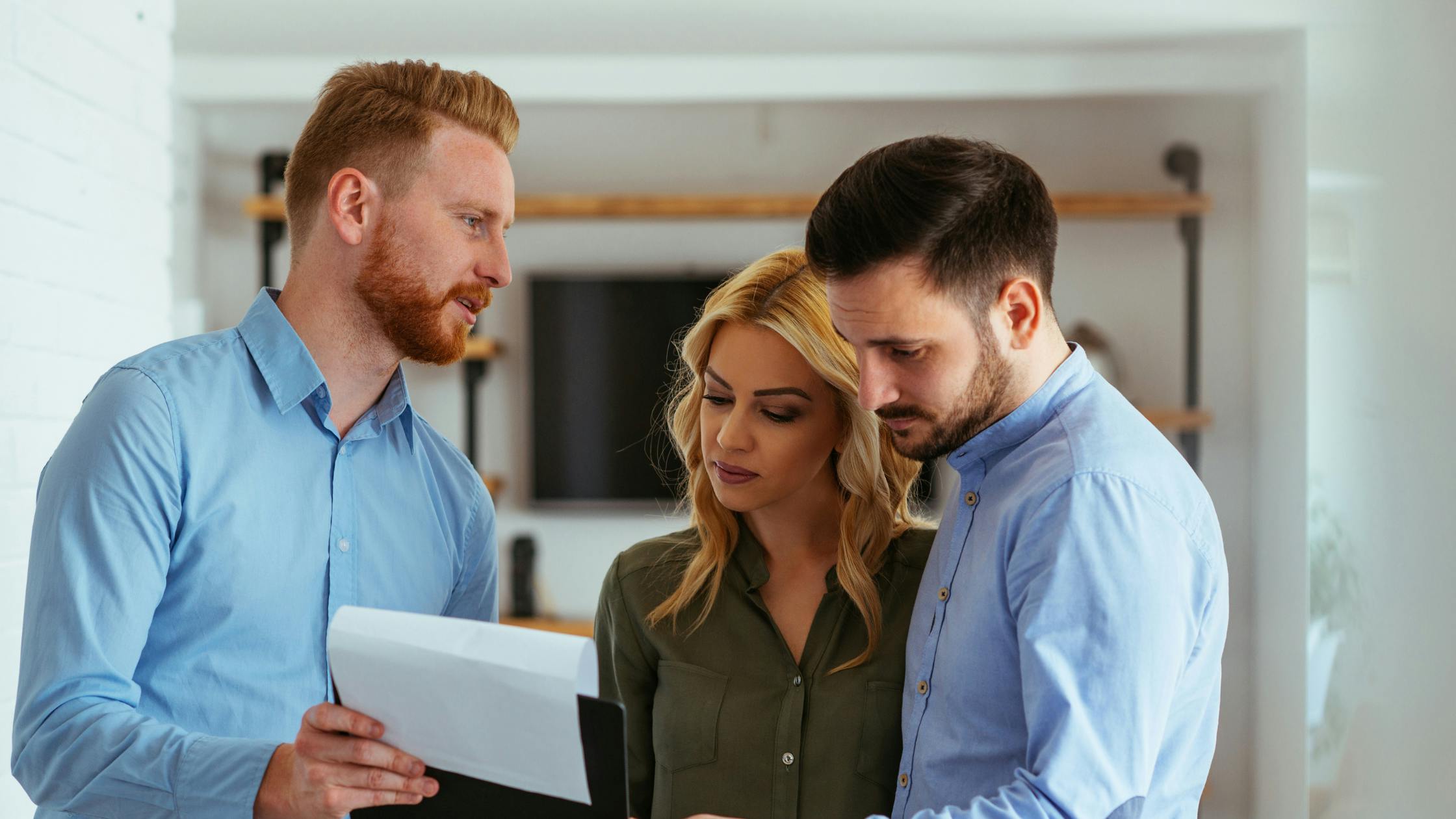 What is conditional selling?
The time has finally come to buy your first home. You've saved a deposit, you've set money aside for fees, and you've spent what feels like every waking hour on Rightmove. You might even have found yourself a mortgage broker and have a Mortgage In Principle in hand. 
There's just one problem: you've tried to put an offer on a house only for the estate agent to tell you that you must use their mortgage broker instead of the one you've found yourself.
This tactic is known as conditional selling and it's a sneaky (and illegal) strategy.
What is a conditional sale?
A conditional sale is when an estate agent, sales rep or anyone else with the power to sell a property pressures or incentivises you to use their own mortgage broker, financial advisor, solicitor or other in-house services. 
You might have a Mortgage In Principle in hand already, only for an estate agent to insinuate that your details will only be put forward to the seller if you work with their recommended advisors. 
Some estate agents will be more subtle than this. They may say that you can use your own broker if you wish, but you must have an assessment with their in-house broker to make sure you meet certain affordability criteria. 
"You shouldn't have to use the estate agent's in-house mortgage advice if you already have a Mortgage In Principle, bank statements showing proof of deposit, and proof of ID. The estate agent should put all offers through to the seller, even if they've not been financially qualified at this stage."

Kirsty White
Head of Mortgages
Is conditional selling illegal?
Yes, conditional selling is illegal. The Estate Agents Act 1979 states that every offer must be put forward to a seller regardless of which mortgage broker the buyer uses.
Agents must not discriminate or threaten to discriminate against a buyer for declining certain financial services. But this doesn't stop some estate agents from taking advantage of buyers desperate to get their hands on their dream home. 
It's a particularly common practice in popular and fast-paced areas, where buyers already have a lot of competition when looking for the right property. 
Can you back out of a conditional sale?
You can back out of a conditional sale as long as contracts haven't yet been signed. If you're concerned that the estate agent or mortgage broker isn't acting in your best interests, it can be a good idea to use an independent, trusted broker - like Tembo. They might even be able to get you a better mortgage deal than the one the estate agents have found for you.
Get expert mortgage advice from our award-winning team
If you'd like to switch from your estate agent's broker to an independent one, we can help. By creating a free Tembo plan, we can show you all the ways you could boost your buying budget. Your dedicated advisor will then walk you through every step to getting your keys.
Get started
Finding the perfect mortgage
With us, you may have a wider choice of options than if you were to go with your estate agent's broker or apply for a mortgage directly through a bank. We advise on over 100 mortgage lenders and 20,000 mortgage products to discover the best way for you to get on the ladder.
If your financial situation is straightforward, a standard mortgage might be all you need. But we can also help you overcome common affordability obstacles such as having no deposit or a low deposit. There are also ways your family could support your purchase to help you buy sooner. 
For example, if you have a home-owning family member willing to help you, a Deposit Boost lets them release equity from their property to put towards the deposit on your home - without them needing cash saved up.
Or with an Income Boost, you can increase your borrowing potential by adding a friend or family member's income to your mortgage application without adding them to the property itself. 
See how much more you could afford with Tembo
No matter what stage you're at in your property buying journey, talk to Tembo. We can help you discover the best way to boost your affordability, so you can get on the ladder sooner.
Create my Tembo plan