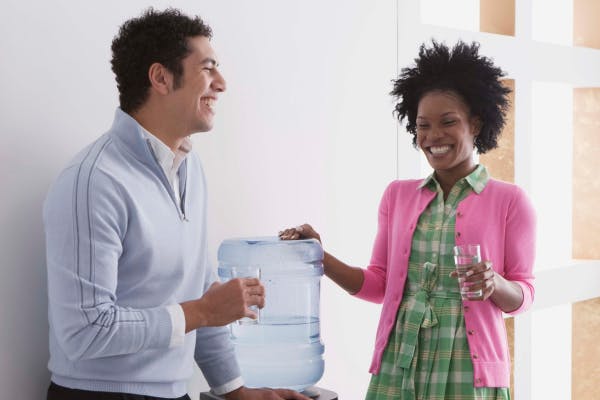 What is group income protection?
Last Updated
29 November 2023
You might have heard group income protection mentioned at work, or on an advert for a new job you're considering. But what actually is group income protection? In this guide, we'll run you over everything you need to know about group income protection.
What is group income protection?
Group income protection is a type of insurance cover that pays a proportion of an employee's salary if they are unable to work because of a serious illness or injury, and can sometimes also include rehabilitation to help get them back to work. It is a benefit that's paid to the employer, as opposed to an insurance provider, who then passes it on to the employee through payroll.
How does group income protection work?
Group income protection is owned and provided for by an employer. If you claim on your group income protection, the payments will start after a deferment period, which is usually around 6 months. You will then continue to receive payments until you are able to return to work, up to a maximum number of years, or when you reach a benefit termination age, depending on your policy's terms. 
It's worth noting that employers sometimes choose different benefit levels for different groups of employees, so it's worth checking to see what cover your employer provides you with.
How much does group income protection cost?
Usually, group income protection is calculated based on a certain percentage of employees' salaries, but businesses can also opt to set a specific payout amount. The cost will also be impacted by what level of coverage your employer provides you with, as they can offer different benefit levels to different groups of staff.
Is group income protection mandatory?
No, group income protection is not mandatory. In the UK, employers must pay statutory sick pay, but any other employee benefit above this should be voluntary. While it's worth considering this type of cover if it's a benefit your employer provides, there are a range of other insurance policies that may be better suited to you. 
Other factors to consider include how long you're likely to stay at the company, and if it is the right insurance product for you. For example, it might be that personal critical illness cover, income protection or life insurance would better suit you and your family's needs.
At Tembo, our in-house team of 'Excellent' rated protection experts can provide a free, independent review of your coverage needs. They'll assess your circumstances and help you decide on what policy is the best fit for you and your family. Get started today.
What are the alternatives to group income protection?
Group income protection is a great benefit offered by employers, but it's not the only type of insurance you can take out. If you are worried about losing your job or earnings from redundancy, illness or injury, you could take out income protection or critical illness cover instead. Mortgage protection will ensure your monthly repayments are made if you cannot cover them due to illness, injury or unemployment from redundancy. While life insurance will provide your family with financial support if you were to pass away unexpectedly. 
Our award-winning in-house protection and insurance experts can help you work out the best type of cover for you and your family. 
Get advice from the experts
Our award-winning advisers compare policies from the UK's leading insurance providers to find the right cover to protect you and your loved ones.
Tried, tested & trusted by 100s of customers