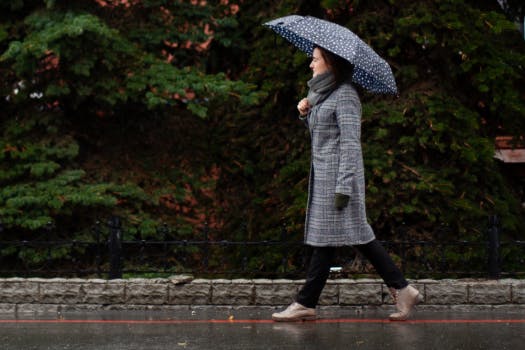 What is mortgage protection and do I need it?
Last Updated
29 November 2023
Whether you're a first-time buyer or already homeowner, you might have been told you need to get mortgage protection insurance. But what actually is it, what does it cover and do you really need it? Keep reading to find out.
What is mortgage protection?
Mortgage protection is a type of insurance policy you take out to cover the cost of your monthly mortgage payments if you can no longer afford them, normally due to illness, a serious injury, or redundancy. Sometimes called mortgage payment protection insurance (MPPI), it acts as a safety net if you and your family are going through a difficult time and would struggle to meet your monthly payments alone. This could prevent you from defaulting on your mortgage, or - in the most extreme examples - avoid your home being repossessed.
How does mortgage protection work?
Your mortgage protection insurance kicks in after you've been out of work for a specified waiting period, normally 30 to 60 days. Your insurance will then pay you a set amount each month, which will be used to cover your mortgage costs. Sometimes you can get policies that cover your bills, too. This normally works by your insurance provider paying 125% of your mortgage costs. However, providers tend to set a maximum limit between £1,500 and £2,000 a month.
Keep in mind that in order to claim on your insurance, you usually have to have the policy in place for a minimum of 30 - 60 days - this is called the exclusion period. Once your claim is successful, you'll need to wait between 30 to 180 days for your provider to pay out, which is known as the deferred period. You'll typically only receive payments from your mortgage protection provider for up to 12 months or two years after you initiate the claim, depending on the policy. 
What does mortgage protection cover?
There are different levels of mortgage protection insurance. Depending on the policy you choose, you could be covered if you're unable to work due to serious illness or injury, or unemployment, or both.
Mortgage protection insurance normally doesn't cover voluntary redundancy or being fired from your job, pre-existing medical conditions, stress or back-related injuries.
Are you self employed?
If you're self-employed, it's likely you won't be able to claim for unemployment because you're responsible for finding your own work, as opposed to your employer.
Is mortgage protection insurance the same as PPI?
No, mortgage protection insurance isn't the same as PPI. PPI stands for personal protection insurance and was sold alongside types of credit, like personal loans, car finance, and credit cards. If you couldn't work and had PPI, then you could have made a claim and depending on the type of policy you had, some or all of your credit repayments would be covered for a set time period. 
In a similar vein, if you couldn't work and had mortgage protection insurance, you could make a claim and your insurance would cover your mortgage repayments for a set time period. But there are two key differences between PPI and mortgage protection. For one, mortgage protection insurance only covers your mortgage repayments, not other types of loans like credit cards or car finance. Two, mortgage protection payments are made directly to you to pay your mortgage, while with PPI the payments are made directly to your lender, rather than to you.
How much is mortgage protection insurance?
The monthly premiums for mortgage protection insurance can start from as little as £5, but normally costs between £10-40. How much you'll pay depends on what your policy covers, as well as your personal circumstances. Your age, salary, job type and mortgage repayments are also factored in to work out the cost of your cover. 
For example, if you have a physically demanding job that puts you in greater risk of injury, your premiums are likely to be higher than someone with a desk job.
Need help deciding on the cover you need?
At Tembo, our in-house team of award-winning advisers will compare policies from the UK's leading insurance providers to find the right cover to you and family.
Do I need mortgage protection?
Although mortgage protection is not compulsory, it can give you peace of mind when the worst happens. Mortgage repayments are often the largest monthly expense you'll have. If you have to stop work due to unforeseen circumstances, making sure this cost is covered can give you and your family breathing room while you get back on your feet, or find a new job. If you choose a policy that also covers your bills too, you can ensure your essential monthly costs are covered if you find yourself unable to work. 
Do most people get mortgage protection?
With mortgage terms lasting between 25-40 years, there is a high chance that at some point over that time you'll face a situation that will prevent you from meeting your monthly repayments. It's unsurprising then that over half of homeowners have some form of financial protection in place. 
Those who do not have adequate cover are placing themselves at greater risk of repossession if the unexpected were to happen. According to one survey, 1 in 5 have already missed one mortgage payment due to illness or injury. Despite this, 42% of those surveyed have no savings to cover their repayments if illness or injury prevented them from working. In the current high-interest rate environment, almost 1 million homeowners will face a £500 increase to their monthly mortgage costs by the end of 2026. So while you may be able to manage your mortgage costs now if you were to stop working, it's worth considering if you could cover them if your repayments were to increase.
How can I compare mortgage protection insurance?
With so many mortgage protection insurance providers out there, it can be difficult to know which one to go for, or what type of cover is right for you. At Tembo, we have an in-house team of 'Excellent' rated protection experts who can provide a free, independent review of your cover needs. They'll assess your circumstances and help you decide on what policy is the best fit for you and your family. Get started today.
Can I cancel mortgage protection insurance?
Yes, you can normally cancel your mortgage protection insurance if you wish to do so. If you've only just started your policy and decide you no longer want your cover, you normally are entitled to cancel it and receive a refund on what you've paid so far. This is known as the "cooling-off" period and is normally the first 30 days since the start date of your policy. However, keep in mind that you may not receive the full amount you've paid to your provider if they deduct money to cover any admin costs involved in cancelling your cover.
Can you get mortgage protection if you lose your job?
In order to be covered by mortgage protection cover, you need to have started your policy at least 30 - 60 days before you can make a claim, as opposed to after you lose a job. If you have volunteered for redundancy, been fired from your job or knew about the redundancy before taking out the policy, your claim may not be approved by your provider.
What are the alternatives to mortgage protection?
Mortgage protection is not the only type of insurance you can take out to cover you if the unexpected happens. You can also take out income protection to cover you if you are out of work, critical illness cover to provide you with a lump sum if you are diagnosed with certain illnesses, or life insurance to provide your family with financial support if you were to pass away unexpectedly. 
Our award-winning in-house of protection and insurance experts can help you work out the best type of cover for you and your family.
Get advice from our experts
Our award-winning advisers compare policies from the UK's leading insurance providers to find the right cover to protect you and your loved ones.
Tried, tested & trusted by 100s of customers