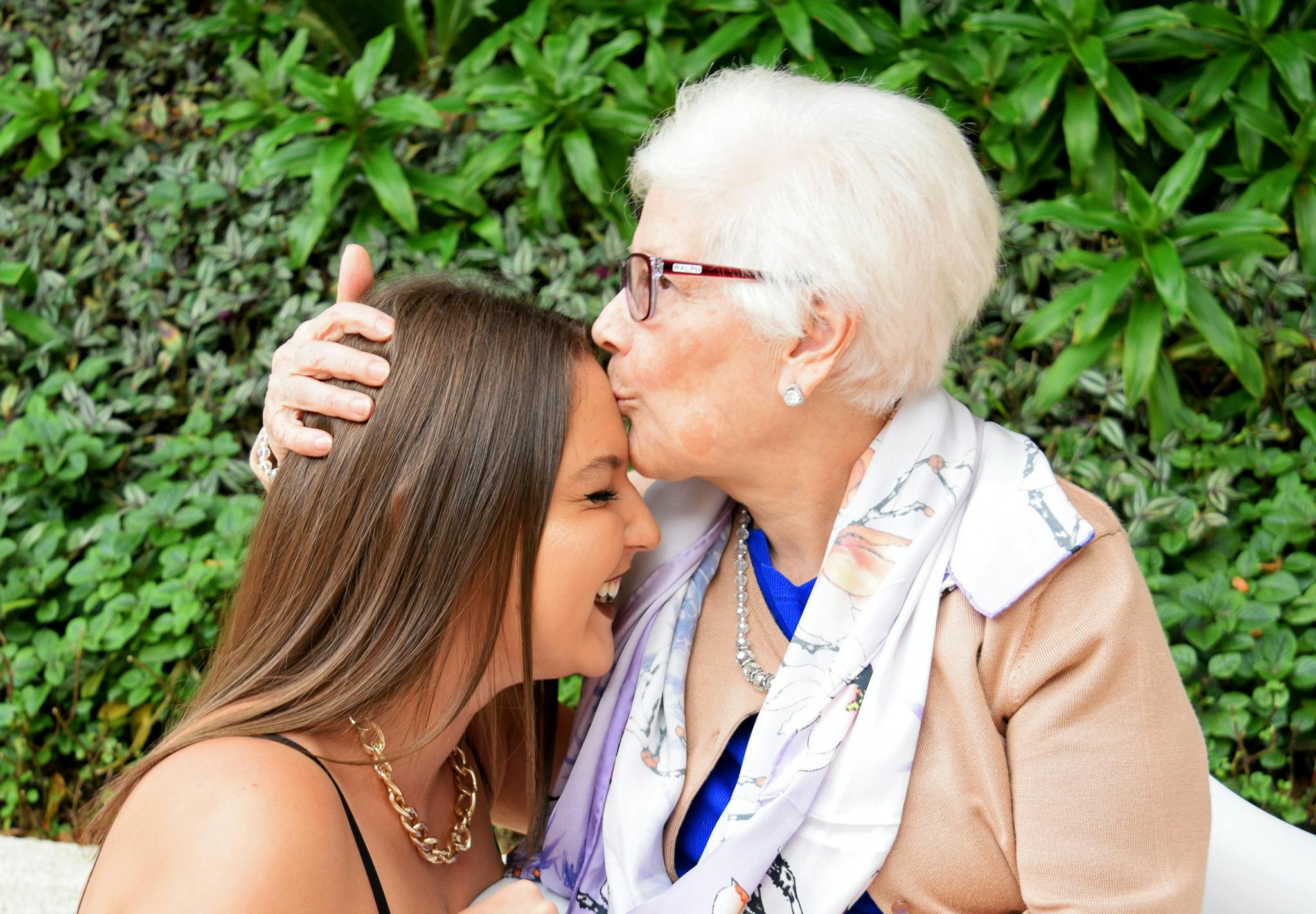 What's the age limit for a joint borrower sole proprietor mortgage?
Published
14 December 2022
Taking out a JBSP mortgage could be the key to your first home, but what is the joint borrower sole proprietor age limit? And are there any ways around it?
If you're struggling to get a mortgage big enough for the house you want to buy, a joint borrower sole proprietor mortgage could be the solution. 
Similar to a guarantor mortgage, joint borrower sole proprietor (JBSP) mortgages help homebuyers increase their affordability by adding a family member's income to the loan - without adding their name to the property itself.
If you know someone who'd be willing to boost your affordability, this type of mortgage may sound like an absolute godsend. But you're not out of the woods yet. As we're about to explain, the age of your chosen 'booster' plays a role in your eligibility too.
How do joint borrower sole proprietor mortgages work?
You might already be familiar with this type of mortgage, but we'll recap just in case.
When applying for a mortgage, you'll usually find that lenders restrict the maximum mortgage amount to just 4-5x the applicant's income. 
So if you earn £25,000, for example, it's unlikely that you'll be able to borrow more than £125,000. If you have a £15,000 deposit, you'll need to look for a property worth £140,000 or less. If there are no suitable homes in your area for this price, getting on the property ladder can be a challenge.
This is where joint borrower sole proprietor mortgages come in useful. To access this type of mortgage you need to add a family member or friend's income to your mortgage application. Instead of taking just your income into account, lenders will consider your helper's income too. 
So if your mum earns the same salary as you, you could potentially double your maximum loan amount to £250,000. It's often possible to add more than one helper to the mortgage. If your dad earns £25,000 too, you may be able to borrow as much as £375,000 for your first home.
At Tembo, we call a JBSP mortgage an Income Boost and we've helped hundreds of customers onto the property ladder with this innovative way of borrowing.
What Is An Income Boost mortgage?
Who can get a joint borrower sole proprietor mortgage?
If you'd like to buy a house (whether alone or with a partner) and a family member is willing to add their name to the mortgage, you may be eligible for a joint borrower sole proprietor mortgage.
Eligibility varies from lender to lender, but all named borrowers will usually need to have a good credit history and a stable income. 
Lenders will also assess all applicants' existing commitments and outgoings, even if they're not living in the property. 
So if your parents are acting as your guarantor/booster but they have a large mortgage, car payments or other financial responsibilities, this may affect the lenders' decision.
What is the joint borrower sole proprietor age limit?
The joint borrower sole proprietor age limit varies from one lender to the next. 
Some lenders may have an upper age limit of 60, meaning you'd have to find a guarantor aged 40 or below if you're applying for a mortgage with a 20-year term. 
Thankfully, other lenders are willing to consider guarantors up to the age of 85. This means you could potentially get a 30-year mortgage term if you had a guarantor aged 55 or below.
Some lenders have no upper age limit for guarantors, as long as they have a good income or they're willing to use their home or savings as a security.
Some lenders will be flexible on age, as long as the mortgage is repaid in full before the guarantor's retirement. If your guarantor plans to retire in the next few years, this could limit the length of the mortgage term you'll be offered. You may have a smaller choice of lenders too. 
High street lenders often impose the strictest of rules but specialist lenders may be more flexible. 
With so much variation when it comes to lender criteria, it's a good idea to use a mortgage broker. They'll compare dozens (sometimes even hundreds) of mortgage lenders across the market to find one that'll take your application seriously and give you the loan you need.
Make a plan and get a personalised Tembo recommendation
Discover how much you could afford with a Joint Borrower Sole Proprietor Mortgage with Tembo. Create a plan today to get indicative mortgage interest rates and details of monthly payments.
Make a Plan Today
What age limits have lenders set?
Here are some age limit examples set by some mortgage lenders. However, it's always best to speak to a mortgage expert or broker, who will have a better understanding of what's available on the market and what joint borrower sole proprietor mortgages are out there which you could be eligible for.
Metro Bank provides JBSP mortgages only when the additional borrower(s) are close and immediate family members (including spouse, parents, grandparents, children, grandchildren, siblings, adopted family members, half siblings and step parents/children). The maximum age set by Metro is 80, so if you want to take out a 30-year mortgage, your helper(s) must be aged 50 or below when you take out the mortgage.
Barclays offer JBSP mortgages which allow you to apply with someone who'll accept joint responsibility for mortgage payments without having a legal claim to the property. Barclays says that the maximum age at the end of the mortgage term should be 70 or the applicant's retirement age - whichever is sooner.
Are there any ways to get around JBSP age limits?
While some lenders have tight joint borrower sole proprietor age restrictions, there are some ways around it…
Darlington will assess retirement income
Darlington has an upper age limit of 99, meaning you may be able to take on a 30-35-year term if your booster is in their 60s when you apply for the mortgage. Darlington will assess their retirement income to ensure they'll be able to make the mortgage repayments for you, if you were unable to make them yourself. 
Generation Home will remove your helper from the mortgage
Generation Home's maximum borrowing age is 85, for both homeowners and income boosters.
However, if your affordability is limited by your income booster's age, you may be able to use Generation Home's 'Ejector Seat' feature. 
Ejector Seat allows the booster to be removed from the mortgage further down the line, as long as you can afford the mortgage on your own. If you're eligible, this may allow you to take on a longer mortgage term and keep your payments as low as possible.
Talk to Tembo
If you're worried that your family member's age could be a stumbling block, talk to Tembo today. 
Our team of specialist mortgage brokers will assess your financial situation to figure out the best way to get you on the property ladder. By exploring your helper's finances too, we may be able to find an alternative way to help you buy your first home. 
We may decide that an Income Boost isn't right for you, but there are plenty of other options to choose from. For example, in some cases your family member may be able to use their savings or home to help you buy your own place, without giving you a deposit or downsizing! 
At Tembo, we specialise in Boost and Guarantor mortgages.
Get a personalised recommendation when you fill out our plan, and discover how much you could afford.
Get a Plan