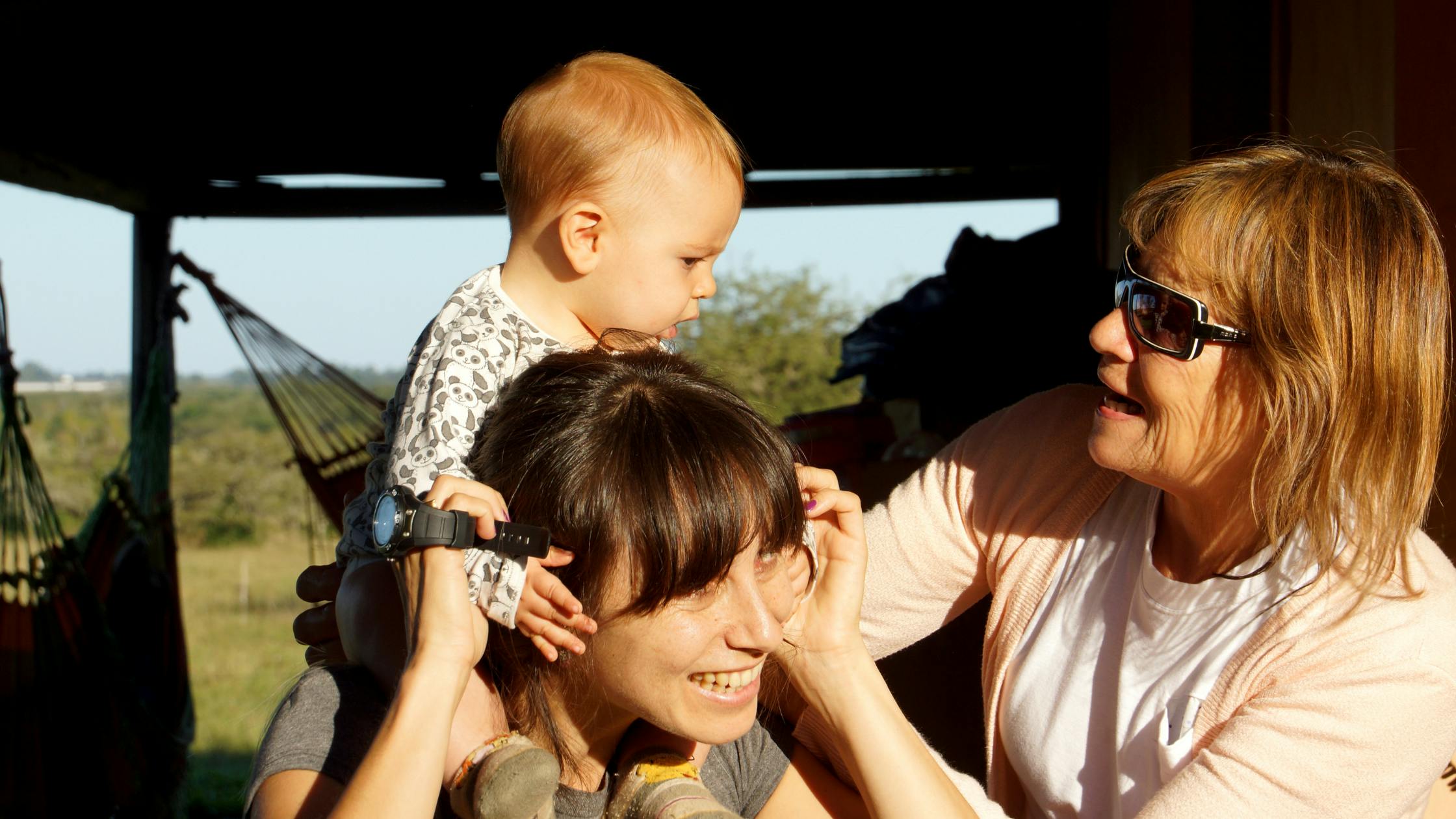 Jane & Kitty's Deposit Boost Story
Living in a one bed flat with a baby, Kitty and Ben were struggling to afford a home to raise their young family in. With help from Kitty's Mum, they were able to boost their borrowing to make home happen.
In this guide
'You always want to help your child, no matter what age they are. Now Kitty is in a home with more room and a garden - if we hadn't helped them they would have had to wait another 3 years."
Starting their search
Jane Purcell, 57, could see that her daughter Kitty, 25, needed to get on the property ladder. She had recently had a baby with her partner Ben, and the couple were living in a one bedroom flat.
Kitty and Ben had saved a sizeable deposit of £20,000, but as the house prices in their local area were rising whilst wages stayed the same, they could not get a big enough mortgage on their current salaries to afford a home in Woking (where Jane also lives). The couple initially looked at Shared Ownership, but at the time the wait list was too long and they calculated that the monthly payments would have been more than typical mortgage payments, so it was not a viable option.
Jane saw how important it was to Kitty and Ben to stay in their local area, and understood that getting a bigger place to raise their son needed to happen soon. Having previously looked at equity release, Jane suggested that Kitty do some research into how her parents could help her get on the ladder. As Jane and Kitty live close by, it was important for Jane that Kitty shouldn't have to give up her local family support or her job by moving to an area further away because of salary requirements.
Jane bought her first property in Putney at age 27 for £145,000 and after searching for it a few years ago found that it was valued at around £900,000, so she could clearly see that the current property market is skewed against first time buyers. Whilst her and her husband always wanted to contribute some money to their children's first properties, they had planned to do this when they downsized, something they didn't want to do for a few years. But Kitty's circumstances meant that this process would have to happen a little bit sooner than expected.
Finding Tembo
Kitty chanced upon Tembo after seeing a Facebook ad. After using Tembo's Mortgage Calculator, Kitty realised that buying at this stage may be possible for them. Kitty and Jane began conversations with us in May 2021 about using a Deposit Boost to release money from Janes' property to gift to Kitty and her partner.
Making home happen
After discussing all the options, Jane agreed on releasing £60,000 from her property value, which would top up the £20,000 deposit Kitty and Ben had saved themselves. With this Deposit Boost, Kitty and her partner Ben were able to buy a three-bedroom maisonette in Woking for £275,000, and moved in September 2021.
The process for Jane was smooth, and the monthly payments of c.£120 don't bother her and her husband. Whilst they have been mortgage free for three years, helping her daughter onto the property ladder from a tight spot has been life changing for Kitty, and with the monthly payments so low it was an easy choice for her and her husband.
"You are happy if your children are happy. If you want to help your children get on the property ladder, then this is a good thing to do. Property is so expensive, and if you don't earn loads of money then people like Kitty & Ben would have had to move out of the area and lose their family support. If anyone is in a similar situation, they should consider it!"
Start your journey to homeownership
Inspired by Kitty and Jane's story? Create your free Tembo plan today for a personalised recommendation of all the ways you could boost your buying budget to get on the ladder sooner. You can then book a no-obligation call with one of our award-winning team.
Create my Tembo plan