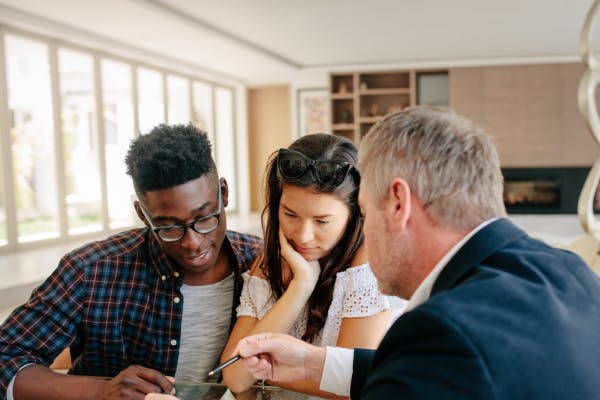 How long does a mortgage offer last?
Last Updated
26 October 2023
When you receive a mortgage offer, it can feel that your home purchase is in the bag. But it's important to not sit on your laurels, as mortgage offers have specific time frames not completing within the set period could impact your ability to purchase your first home. Keep reading to find out all you need to know about how long mortgage offers last, and what you can do if yours is expiring soon.
How long does a mortgage offer last?
A mortgage offer typically remains valid for a specific time period, normally between 3-6 months, however the exact duration varies from lender to lender. This time frame can start when a lender issues you an offer, but some lenders start the clock from when you first apply for a mortgage with them. However, most lenders in the market will set their offer expiry date from the receipt of the mortgage offer. It's worth knowing which one your lender works by, so you know how long you have.
Are mortgage offers legally binding?
Yes, a mortgage offer is a legally binding document, and outlines the terms and conditions under which the lender is willing to provide you with a mortgage loan. Before you get a mortgage offer, a lender will have conducted a series of affordability and eligibility assessments, including a credit check. This is so they can issue you a mortgage offer they deem you can afford. 
Can a mortgage offer be withdrawn?
Lenders are within their rights to withdraw a mortgage offer at any time, including when you exchange contracts, or even on the day of completion. But this is normally only if there has been a change of circumstances that may affect the repayment of the loan. For example, if you've had a change of income, or supplied inaccurate information about your credit score. A lender may also revoke a mortgage offer if there is an issue with the property which affects how risky of an investment it is, for example if there are structural or environmental issues.
Can I transfer my mortgage offer to another property?
Yes, it is possible to transfer your mortgage offer to another property, but it's not guaranteed. Your mortgage lender will need to allow you to do this, and the mortgage offer will need to be amended to reflect the new mortgage figure and property value. Your lender will organise for another valuation for the new property, which is a legal requirement.
You might like: What to do if your mortgage application has been declined
Can you extend a mortgage offer?
Yes, it is possible to extend your mortgage offer, but you need to get approval from your lender first. It's important to ask for an extension as soon as possible, as the lender may check your paperwork and if necessary run affordability checks again. However, keep in mind that not all lenders allow mortgage offer extensions.
Read more: Can you extend a mortgage offer?
What happens after you get a mortgage offer?
After you receive your mortgage offer, the next step is to confirm you accept the offer, although not all lenders require you to formally accept. Your appointed solicitor, also known as a conveyancer, will then take on the legal aspects of buying a home, including communicating with the home seller's solicitor, carrying out searches and transferring your deposit. Once all these bits are complete, you will need to agree on a completion date with the seller, then sign and exchange contracts.
You might like: What is a conveyancer and do I need one?
Learn about all the steps in the buying a house timeline here.
What happens if my mortgage offer expires before completion?
If your mortgage offer expires before completion, you will likely have to reapply for a new one. Mortgage offers come with a time frame in which they are valid for, and if you have not completed within this period you will need to reapply, either with the same lender or a different one. This could impact the affordability of your loan if mortgage rates have changed since you were last issued an offer. If you think you won't complete in time, it's best to let your lender know as soon as possible to see if they can extend your mortgage offer.
Need help getting a mortgage?
Whether your mortgage offer has expired and you need to reapply, or you haven't yet started your application, Tembo can help. We're an award-winning mortgage broker, specialising in helping buyers boost their buying budget. To see what you could afford, or what rates you could be offered, create a free Tembo plan today.
Get started