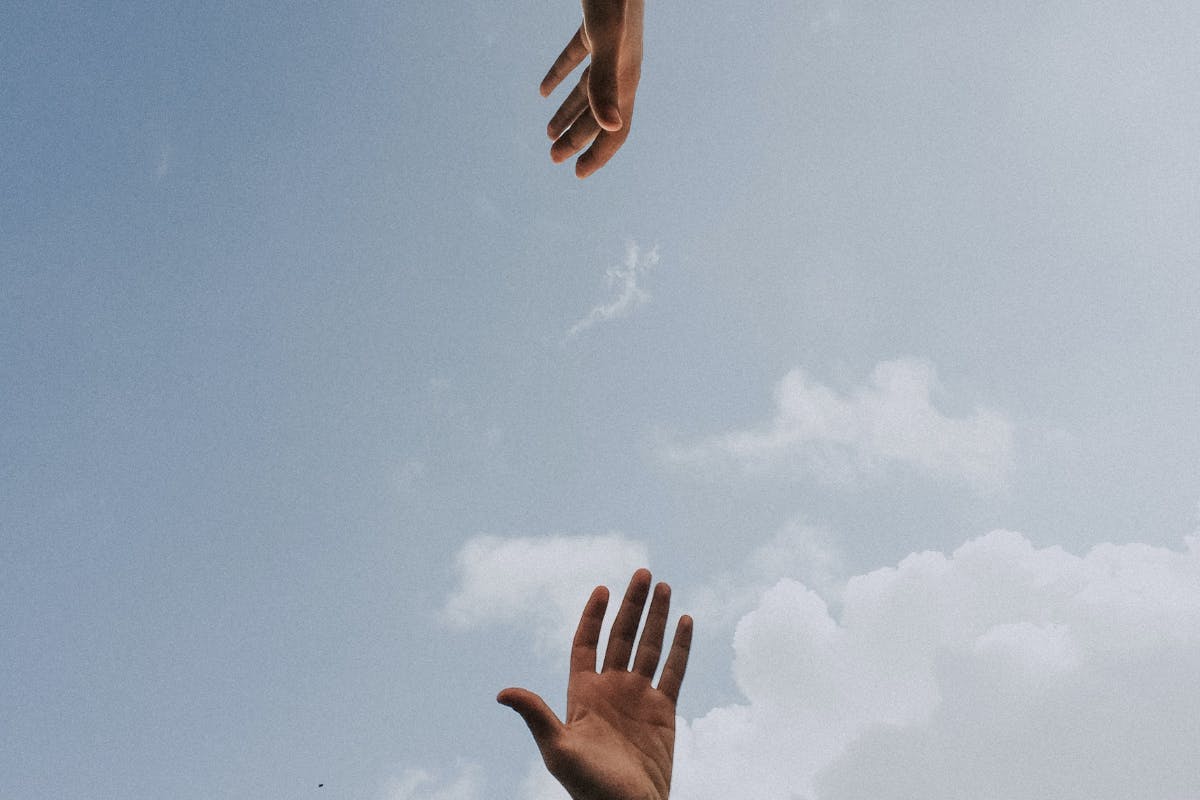 Who can be a guarantor for a mortgage?
Last Updated
29 September 2023
Who can be a guarantor for a mortgage? If you're wanting to buy a house or help someone get on the property ladder? Here are the UK guarantor requirements you need to know
When you apply for a mortgage, the lender will take a good look at your financial situation before deciding whether to approve your application or not. 
They'll look at your income and savings. They'll look at your credit history and existing debts. They may even want to know how long you've been in your job. 
Many people will sail through the lender's affordability assessments, some may be rejected, and others may need to get a guarantor. 
Using a mortgage guarantor can give lenders a confidence boost. If someone agrees to take on this role for you, they're basically saying to the lender: "If this person stops paying their mortgage, I'll step in and help."
In some cases, using a guarantor can not only help you get a mortgage in the first place, it can allow you to borrow more money too. 
Whether you're a first-time-buyer looking for help buying a property or someone has asked you to be their homeownership wingman or wingwoman, read on to find out who can be a mortgage guarantor and what the requirements are in the UK. 
What is a guarantor mortgage and how do they work?
Who can be a guarantor for a mortgage in the UK?
UK mortgage guarantor requirements insist you're at least 21, have a good credit history and are financially stable. 
Most people ask a parent or relative to be their guarantor, but you don't have to be family. A friend could help you out, as long as they meet the lender's requirements.
You don't have to be a homeowner to be a guarantor either. But it could add credibility to the application and make it more likely that the mortgage is approved. If your guarantor is a homeowner, they could even use their own property to boost your deposit. 
Being a guarantor can be risky. So if someone's asked you to help them get a mortgage, it's a good idea to only say 'yes' if you trust them. 
If a borrower defaults on their mortgage, the guarantor is equally responsible for making the repayments. As we'll explain in more detail later, if the guarantor has used their savings to offset the borrower's mortgage, this could see them losing money. 
Does a guarantor need to be working?
No. Guarantors don't need to have a job, as long as they meet the lender's criteria and can prove they're able to manage the borrower's payments if necessary.
Some lenders will only approve guarantors who have a reliable source of income. In some cases, the guarantor's income can be used to boost the loan amount. Other lenders will work with those who are willing to use their home or savings to help the borrower get on the property ladder. 
Can you be a guarantor twice?
It's possible to be a guarantor more than once, as long as you can afford to cover the payments without putting your own finances in jeopardy. 
For example, let's imagine you helped your son to get a mortgage by agreeing to be his guarantor. It's possible to do the same for your daughter, but only if you can afford to cover both their mortgage payments (and stay on top of your own expenses) if they were to get into financial difficulties. 
If a lender thinks you're taking on too much responsibility, they may be apprehensive about approving the loan. 
How much does a guarantor need to earn?
There is no set amount that a mortgage guarantor needs to earn, but lenders will usually ask for proof of income, savings or assets, before making their decision. 
Mortgage lenders want to know that the guarantor has the ability to cover the repayments on behalf of the borrower. 
Saying that, having a guarantor with a good income does help. 
In some cases, wannabe homeowners can borrow more money by adding a guarantor with a good income to their mortgage. 
Technically, this is known as a Joint Borrower Sole Proprietor mortgage, but that's a bit of a mouthful, so we call it an Income Boost. 
Does being a guarantor show up on your credit report?
For most people, being a guarantor isn't something that shows up on their credit report. When you apply to be a guarantor, the lender will carry out a credit check on you. This is usually a 'soft' credit search. This means it won't be visible to other lenders and won't affect your credit score. 
However, if the borrower defaults on their mortgage or you have to cover any of their repayments for them, this will be reflected on your credit report. 
Becoming a mortgage guarantor can also create a financial association on your credit report between you and the borrower. When you apply for credit in future, lenders may check the credit file of those you're associated with before deciding whether to approve your application. This could cause problems if you act as a guarantor for someone who goes on to struggle with debt in future. 
It's a good idea to check your own credit report from time to time to make sure that any financial associations are accurate and they're not harming your score. 
If you no longer wish to be associated with a certain person, you can submit a 'notice of disassociation' to the credit referencing agencies. This should remove the connection. 
Can a guarantor have bad credit?
It's unlikely that someone with a bad credit history can be a mortgage guarantor. Lenders want reassurance that if the borrower was unable to pay their mortgage, their guarantor could intervene. If the guarantor has had problems with debt in the past, this can make lenders reluctant to approve the loan.
The higher your credit score, the more likely that you'll be approved as a guarantor. But there is no magic credit score that guarantors must have. 
Rather than looking at your credit score in isolation, they usually care about the health of your credit report as a whole. So try not to worry too much about the number itself!
See how much you could afford with a guarantor
By creating a free Tembo plan, you can see all the guarantor mortgage and buying schemes you're eligible for, including options without family support. Create your own plan today to get started.
Create my Tembo plan
How do guarantor mortgages work?
There are different types of guarantor mortgage. Here are three of the most common:
1. Using a guarantor's income (Income Boost)
As you know, your income plays an important role in how much you can borrow. The higher your income, the higher your borrowing potential. If you have a lot of debt or a bad credit score, though, this can reduce the amount that banks are willing to lend you.  
As a general rule, lenders tend to multiply an applicant's income by 4 or 5 to determine how large the mortgage can be. 
Let's imagine you're buying a house alone and you earn £25,000. If the bank uses an income multiple of 4, you could be offered a mortgage of £100,000. 
If you have a deposit of £20,000, this means you could buy a house worth up to £120,000. 
It can be hard to find the right property for this price. It's no wonder so many people feel as though homeownership is out of reach and they're destined to rent forever.
But let's imagine your mum also earns £25,000. By combining both your incomes and putting her name on the mortgage, you could potentially double the amount you can borrow. 
The best bit is that although your mum's name is on the mortgage, she won't own the property itself. That's why this type of mortgage is officially known as joint borrower, sole proprietor mortgage.
If both your parents are working and they meet the bank's criteria, you could add them both to the mortgage and increase your borrowing potential even further. In fact, you can add up to four people to your mortgage using a Joint Borrower Sole Proprietor mortgage (JBSP). At Tembo, we call these Income Boost mortgages.
2. Using a guarantor's property (Deposit Boost)
If your deposit is what's standing between you and buying a home, rather than your income, a Deposit Boost can increase your down payment. 
Let's say you wanted to buy a house for £200,000 but you don't have a 5% deposit saved. With the help of Tembo and an eligible 'booster', we'll have you taking selfies on your doorstep in no time. 
Let's imagine your dad wants to help you boost your deposit but he doesn't have enough money in his bank account. Our team of mortgage specialists can assess his eligibility and find a way to make it work. If he's a homeowner, it may be possible to remortgage his property so that some of the equity can be put towards your deposit. 
If we were able to take £20,000 out of his property, this could provide you with a 10% deposit for your dream home. If you have savings of your own that can be added on top, you may be able to get a better interest rate or choose from a wider selection of mortgages.
A Deposit Boost isn't a traditional guarantor mortgage, in that there's no connection between the buyer and the Booster. The two mortgages are completely separate, so if the buyer were to default on their mortgage, it wouldn't impact the Booster and vice versa.
3. Using a guarantor's savings (Springboard mortgage)
A family springboard mortgage is another option. This type of mortgage allows those without a deposit to buy a home with the help of a relative's savings. 
The relative will place their savings into a designated account. They won't be able to access the money for a set period of time, but it'll earn interest and be used to offset the mortgage. This means that if the buyer was to get into financial difficulties and couldn't make their repayments, the lender would take the money from the savings account. 
If the buyer makes all their repayments on time, the family member will get their money back once the set period is over.
As you can see, when it comes to guarantor mortgages, there's no one-size-fits-all solution. What helps one buyer onto the property ladder might not work as well for another buyer. That's why it's a good idea to speak to an expert mortgage broker to weigh up your options and make sure you get the best deal available.
Discover how much you could afford with Tembo
We've helped thousands of homebuyers discover how they could afford to buy a home, either through a guarantor mortgage or another budget boosting scheme. See how much you could boost your buying budget today.
Get started