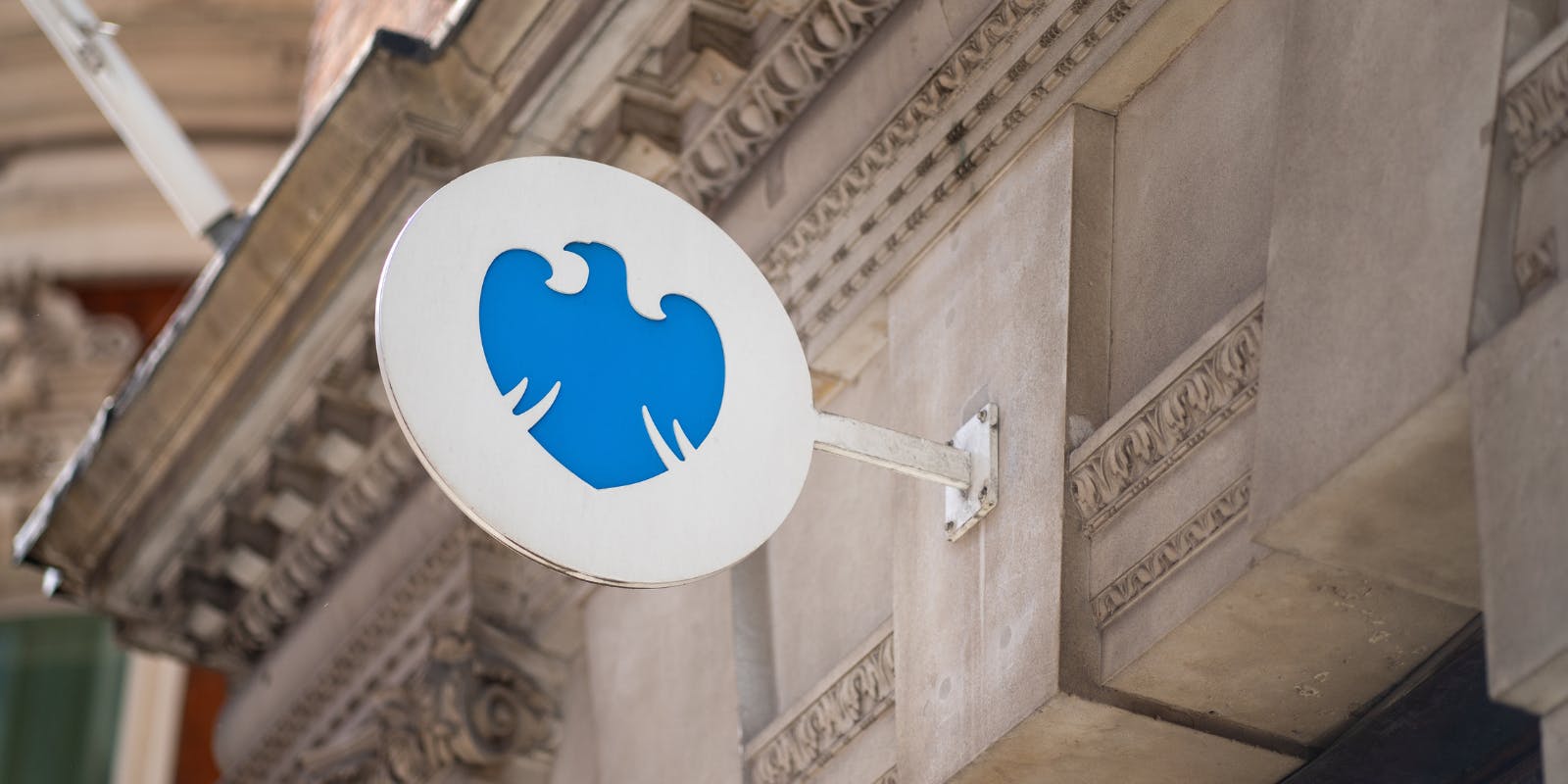 Who offers Guarantor Mortgages in 2023 and how to choose the right one
Who offers guarantor mortgages in 2023? How to find the best guarantor mortgages whether you're in England, Northern Ireland, Scotland or Wales.
A guarantor mortgage allows you to buy a home with the help of someone you know. But instead of borrowing money from a parent or accepting a large cash gift from your granny, your loved one will act as a 'back-up' in case you're unable to make your mortgage repayments. 
If you're having trouble getting a mortgage, finding someone to act as a guarantor could give lenders the confidence to approve your application. 
Using a guarantor might allow you to borrow more money too. Lenders will usually only approve loans of up to 4-5 times the buyer's income. But when a guarantor is involved, they'll sometimes lend more. 
Although the mortgage would become your guarantor's responsibility if you were unable to pay, they won't own a share of the property. It'll just belong to you. 
If you know someone in a position to help, you're probably wondering which banks do guarantor mortgages and how you can apply. Read on to find out how to get the best guarantor mortgage and improve your chances of getting the loan you need.
Which lenders offer Guarantor Mortgages in 2023?
There are dozens of guarantor mortgage providers across the UK. These include:
Barclays
Kent Reliance
Leeds Building Society
Cambridge Building Society
Tipton Building Society
Aldermore
Cumberland Building Society
This list is certainly not exhaustive. Let's take a look at a few guarantor mortgage providers in a little more detail.
How do Guarantor Mortgages differ between providers?
Guarantor mortgages can differ from one provider to the next. Some mortgage lenders allow the guarantor to remortgage their property to free up cash to be used towards the buyer's deposit. 
Others require the guarantor to put a set amount of money into a savings account for a fixed period of time. 
Halifax Guarantor Mortgage
Halifax offers a type of guarantor mortgage that they call Family Boost. This requires the guarantor to put 10% of the agreed property purchase price into a 3-year fixed term savings account. 
This money acts as a security, meaning that if the borrower was to stop paying their mortgage, Halifax would use the savings instead. The money will earn interest and once the 3-year fixed term is over, the guarantor will get their savings back - providing all mortgage payments are up to date.
With a Halifax guarantor mortgage, the buyer can borrow between 95-100% of the property's purchase price, so there's little or no deposit to pay. 
Barclays Guarantor Mortgage
Barclays offers what's known as a joint-borrower, sole-proprietor (JBSP) mortgage. This type of loan allows buyers to apply with someone who's willing to accept joint responsibility for the mortgage without having a legal claim to the property itself. 
While a JBSP mortgage is very similar to a guarantor mortgage, the main difference is that both the buyer and the guarantor must show they can afford the mortgage payments. However with a guarantor mortgage, the guarantor is only liable for the debt if the mortgage applicant can't pay. 
How to apply for a Guarantor Mortgage
When looking for a mortgage, many people head straight for the bank they hold their current account with. It can seem like the easiest option, especially if they've used that bank for a long time. 
They book an appointment with their bank's mortgage advisor, fill in an application, and hope for the best. While this approach works for some people, it could see you missing out on the best deals. 
After all, there are thousands of mortgages to choose from across the market. How can you be sure your bank has the most suitable one for your situation?
How to find the best Guarantor Mortgages
The 'best' guarantor mortgage is subjective. What's best for one person won't be what's best for another. 
For example, while one person might benefit from a 3-year fix, someone else might prefer the security of a 5-year fix. 
With interest rates on the rise, many people are concerned about the amount their debt will cost them overall. On the flip side, some people want to keep their repayments as low as possible, even if it means paying more interest in the long run. 
This is why it's a good idea to compare mortgage deals from across the whole market. A comparison website can give you an idea just how many mortgages there are to choose from, but it won't show you all of your options. 
Mortgage brokers have access to a much broader selection of mortgages than price comparison websites do, so speaking to a mortgage expert could save you thousands and help you access the best terms. 
On average, our customers boost their budget by £82,000
Discover what buying schemes you could be eligible for, including guarantor mortgage and other family assist buying schemes, by creating a free Tembo plan today.
Get started
How a mortgage broker can help you find the right Guarantor Mortgage
A mortgage broker will take a look at your income, savings and goals to work out exactly what you need from your mortgage. They'll also explore your guarantor's financial situation to identify which type of guarantor mortgage is most suitable. 
They'll compare dozens of mortgage deals from across the market before showing you a small selection that they believe are right for you. If there's one you're happy with, they'll help you fill in an application. 
When you start house hunting, a mortgage in principle is really important. This is a simple document from a mortgage advisor or lender which confirms the amount you'll be able to borrow based on the information you've provided. We can give you a mortgage in principle within minutes. 
Once you've got a mortgage in principle, you can show sellers and estate agents that you're a serious buyer who's in a good position to afford the property. 
Mortgage brokers know the industry inside out, so if you've got a low credit rating or you've struggled with debt in the past, they'll know which lenders to avoid. 
The last thing you need is to apply for a mortgage and get rejected. A rejected application won't, in itself, harm your credit score. But your application will leave a hard search on your credit report. Several hard searches in a short space of time can reduce your chances of getting a mortgage even further. So you may as well get help from a mortgage professional early on in your home buying journey. 
Who offers Guarantor Mortgages in Northern Ireland?
There's not a huge difference between the guarantor mortgages you can get in Northern Ireland and the ones you can get in the rest of the UK. 
There are fewer lenders located in Northern Ireland and some have postcode restrictions in place. But there are lenders situated elsewhere in the UK that are willing to lend to people in the six counties. 
It can be a good idea to speak to a mortgage broker with experience helping buyers in Northern Ireland. They'll know which lenders are most likely to consider your application and how to find the best deals.
Who does Guarantor Mortgages in Scotland?
To get a guarantor mortgage in Scotland, you'll need to meet a lender's eligibility and affordability criteria. Getting a mortgage in Scotland is very similar to other parts of the UK. You should expect to pay similar rates too, since most lenders will be influenced by the Bank of England base rate.
The buying process in Scotland is a little different, though. For example, buyers in Scotland must have their mortgage arranged, survey completed and legal enquiries completed before making an offer on a property. That's because if the offer is accepted, it is legally binding. 
Whereas in England, Wales and Northern Ireland you can make an offer and later withdraw it. The Scottish system means that issues such as gazumping are less common. 
Who does Guarantor Mortgages in Wales?
It's possible to get a guarantor mortgage in Wales and there isn't a huge difference between mortgages in Wales and those in the rest of the UK. 
You'll need to pass the lender's affordability criteria. Your guarantor's finances will need to be assessed too. 
There are fewer lenders situated in Wales but that shouldn't be a problem. Many lenders across the rest of the UK will be willing to approve mortgages for those buying in Wales.
We compare your eligibility to over 20,000 mortgage products
Create a free Tembo plan to discover which buying schemes you could be eligible for, including guarantor mortgages and other family support options. With access to over 20,000 mortgage products from over 100 lenders, we can find the perfect Guarantor Mortgage for you.
Get started